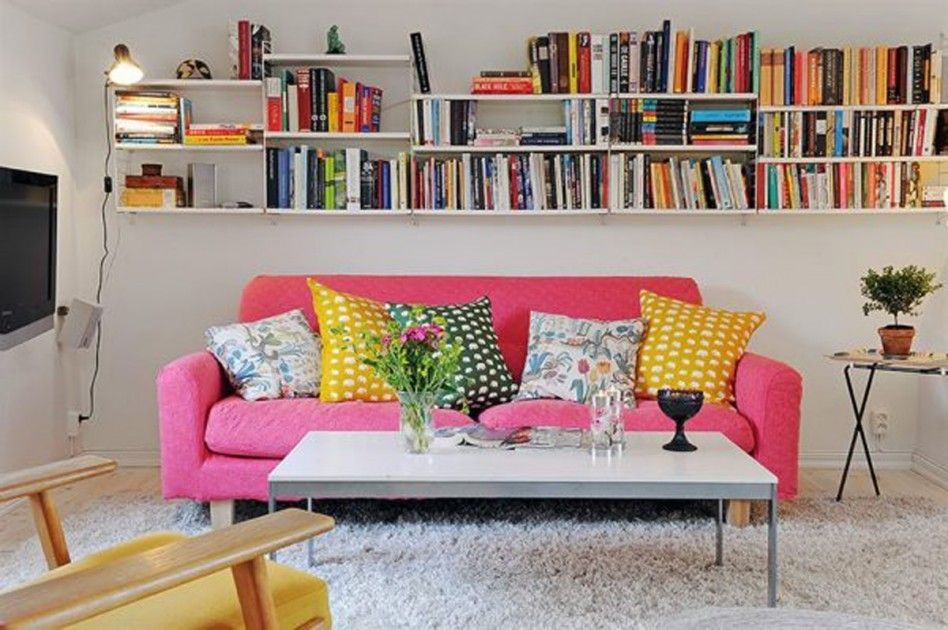 Color popping, which is the art of using vibrant shades in an otherwise neutral setting, is incredibly popular at the moment; whether you're doctoring black and white photos to include a hint of color, or decorating your home with dashes of bright paint against a minimalistic backdrop, the act of creating a bold centerpiece is bang on trend. After all, everybody loves a little contrast, and where better to take the plunge than in your own home? No matter how you wish to decorate, or have decorated your home, the addition of a colorful carpet can create a visual feast. With so many colors, styles, and patterns to choose from, your main problem will be deciding which to go for.
Inject a little color into your home
It doesn't matter how plain, or clinical, your home décor is; the introduction of a bold, bright carpet can add more to your home than you think. We are often told to keep our walls a pale, neutral shade, or our furniture warm and inviting colors, particularly when we're looking to sell our homes. How often have you considered the impact of your carpets or rugs, though? It is so easy to inject a little color and vibrancy into each room of your home, simply by changing the carpet. This introduction of color can do wonders for your home, instantly making it more inviting and saleable; not bad for an item that is walked over on a daily basis!
The color of your carpet can do so much more than inject a little color, though. The shades you choose to lay on your floor can actually add to, or even create, the ambience you're after in any given room, and pull together your home's 'look'. For example, a blue carpet with pale walls will often give an aura of peace, calm, and tranquility, whilst purple carpet can help you to feel more creative. Red is full of passion and warmth, green creates an outdoorsy feel, and yellow can instantly boost your mood; it's time to carefully consider what look you're trying to create in each room, and how the space makes you feel.
Creating the look
Color popping works best when done with restraint; choose pale walls, simple furnishings and accessories, and add bursts of color subtly, rather than throwing any old look together. While a vibrant carpet can be a fantastic way to add a burst of color, it becomes too much if the style of your room is already very bold and overbearing; consider how the colors you've already used would look against the bright backdrop of a new carpet. It can often be a good idea to break up the sheer barrage of color that your carpet will bring with a strategically placed rug, or item of furniture; a cream rug on a bright red carpet, for example, will add an area of calm in an otherwise bold space.
When creating your ideal room, it is also important to consider how you will care for your carpet; a bold, bright carpet will look fantastic for the first few weeks, but wear and tear will soon dull its impact. Investing in a decent carpet cleaner or using a professional, such as those who specialize in Chem-Dry carpet and upholstery cleaning Ottawa, is a bold move, and will ensure that your carpet continues to serve its purpose, as well as feeling super soft and comfy, for years to come.
We are always seeking new ways to add color, texture, and personality into our homes. Where once our choice of wall color, furnishings or accessories would have sufficed, we are now looking for even simpler ways to create that 'wow' factor; carpets, and rugs, can be a fantastic way to inject vibrant color into our homes, no matter how minimalistic, or clinical our décor.