Putting together an awesome wedding that you remember for the rest of your days is a stressful, expensive task. The average wedding can cost £20,000, so you want to make sure every aspect of your day is spot on. It's also a good idea to try to negotiate with your vendors to get extra features and better deals. You'll save money and have a much better day as a result! Here are my favourite tips to help you:
Know Your Budget
Before you try to negotiate with any vendor, make sure you know your wedding budget. Have a maximum budget for each vendor so you are free to negotiate properly. Obviously you shouldn't give away your max budget, as this might lead to vendors jacking the price up. If they ask, always say less than you were thinking. You can get an idea of how to put your wedding budget together with a site like www.bridesmagazine.co.uk/planning.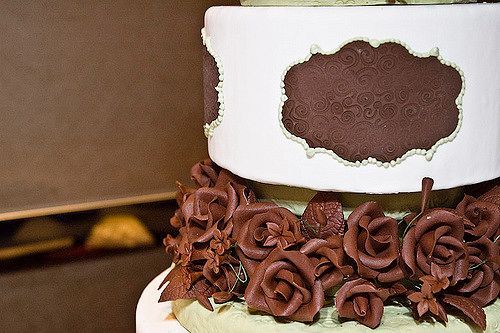 Pick a Date the Vendor Wants to Get Booked Up
If you can be really flexible with your wedding day, then pick a date the vendor wants booked up. You can do this with a huge expense, such as your venue. You might need to have your wedding on a weekday, or even an evening. If you can do this, you stand to cut some of the biggest costs from your wedding!
Know What Their Competitors are Offering
Don't speak with any vendor without knowing what their competitors are offering. This will give you an idea of the fairest price for the service you're wanting. No price that a vendor gives you is set in stone, so you must be able to negotiate with them to get the best deal. They might even knock some money off as well as throw in some extras for you.
Read Through Your Contracts Properly
Just as you're about to do a deal, make sure you read through your contracts properly. This isn't the most fun part of the process, but it'll save you from making any mistakes. Certain vendors may try to tack extra charges on to the end before you sign. Reading through and noticing these will help you to cut the cost further. You might even be able to swap something in the contract for something else if you don't need it in the wedding. Be smart about it. Vendors like http://www.weddingsbyjp.co.uk/wedding-photographer-swansea like to make their contracts easy to understand to avoid any problems.
Be Polite
Being able to ask for what you want will get you places. However, there's no need to be rude about it. Being fair and polite will take you much further, so know what language to use and how to ask for what you want. Just make sure you're not a pushover about it. It might sound like contradictory advice, but you need to find the line between polite and rude. If you're polite enough, the vendor will always go the extra mile for you.
Have fun!