April 21, 2017
We all think of our bedrooms as very relaxing rooms in our homes. Whenever we've had a heavy day in the office, we can always retreat into them and shut out the rest of the world.
But even though our bedrooms might seem to have a very calming effect, did you know that, in actual fact, these rooms can sometimes have a negative impact on our health? You need to make sure you follow these simple tips to make sure that yours never brings you down!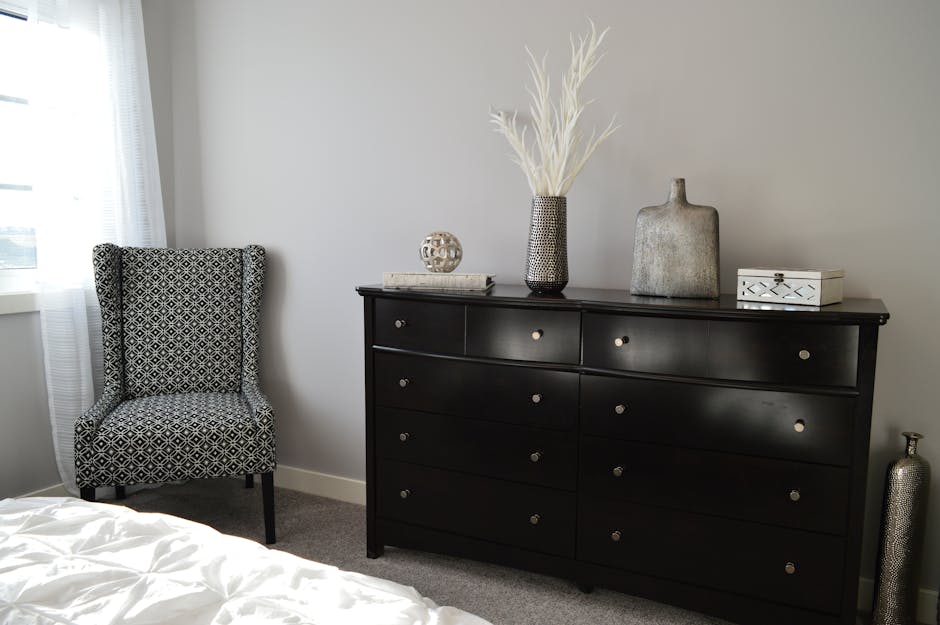 Bed Sheets And Bugs
Do you remember when you last changed your bed sheets? Hopefully, you changed them within the past couple of weeks. If not, you better strip them from your bed and put them in the washing machine right away. Otherwise, you can expect an infestation of bedbugs and dust mites! These little critters love to live in our beds because of all the dead skin that collects in them. And all of these bugs can affect your allergies. So, if you have been feeling a little sniffly and sneezy all of a sudden, it could be because there are a few bugs in your bed. Best wash your sheets pronto!
Bad Mattresses And Back Pain
Do you find it painful getting out of bed in the morning? And no, I don't mean painful because you can't bear going into work! I'm talking about aches and pains in your back. If you have been experiencing these most mornings, the chances are that you need to invest in a new mattress. It's easy to find a better mattress for your back; you can look online at sites like ChooseMattress or speak to a shop assistant at your nearest bed and mattress store. Once you buy a new mattress, you will find that your sleep improves and you never complain about back pain again!
Change The Layout
Your bedroom is the only one that you will have to navigate in the dark. After all, if you need to use the bathroom in the middle of the night, you can't put on the bedroom light every time – you'd wake your partner! So, to make sure you don't go stumping your toe on any furniture or tripping over any toys that the kids have left out, it's a good idea to change the room's layout. Make sure there are no potential hazards between you and the door!
Brighten Up The Decor
If your bedroom has been painted in dull grays and beiges, it's a good idea to liven it up a bit with some fresh colors. Using bright decor can really help to improve your moods, and this will make you feel a lot more motivated when you wake up in the morning! If your room is already fairly bright, adding some extra bold cushions and rugs can inject some extra color.
Once you follow these tips, you won't be able to blame your bedroom for bad health ever again! You never know; your sleep might improve as well!
April 21, 2017
Summer season is fast approaching. And by this time, I know you're fond enough to wear of any of the white dress lace or perhaps the green mermaid dress. Because summer is too humid hence it's just right for you to have wore off something light and perfectly for the summer season to pull off. Actually, I have so many finds in mind to wear this season, summer, but I think I'll be more considerate the white dress lace at Rosegal.com as mostly of their dresses are these in trend and a lot of fashion enthusiasts and icons are keep on talking about them.
See-Through Lace Edging Tunic Cover Ups Dress – White
Look at this see-though lace edging cover up dress here, isn't it lovely? Actually this dress is being included on the Rosegal's sale section that you can find here: http://www.rosegal.com/s-zone/where you can find all lovely dresses that are way perfect to wear this summer season. Other good thing about this shop is, they can even ship out your item within 24 hours or right after you placed your order. And to the fact that mostly of their items were indeed reasonable and cheap to have unlike to the other same online shops out there hence you'll better to check this lovely shop here for your Exquisite White Dress Lace.
Long Sleeve Lace Long Kimono Beach Cover-Up Dress – White
If you are fond and have the most courage and confident to fault, why not having this lovely long sleeve lace Kimono cover ups here. Because this was the most trendy and a hot pick for girls these days hence you might get interests to it as well. And believe it or not, it is just 14 USD at Rosegal.com with the high-quality of course. For more details and for more finds to get you can always check them out at the link given for your own convenience.
April 21, 2017
Making any major change to your home isn't a process that you can ever expect to call 'cheap'. You already know that going in. But that doesn't mean that you should content to spend 'whatever it takes'. If you make the wrong choices, then 'whatever it takes' can turn into a gargantuan demand that, at best, has the outcome well outweighing the benefits and, at worst, has you unable to complete the project. There are three actions you need to take now to make sure that your renovations don't become a money pit costing you thousands and months more to complete than expected.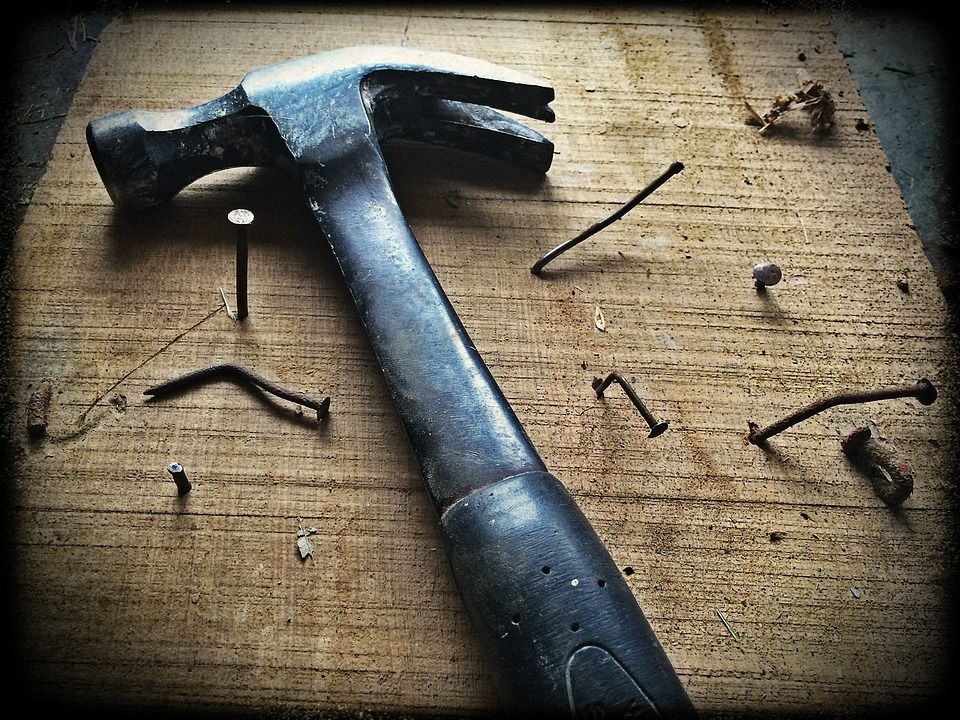 Not having the ends justify the means
You need to have your priorities decided well before you look into contacting someone to even begin the work. What reasons are you renovating? For a lot of people, increasing the value of a home has a lot to do with it. But not all renovations are equal and not all value is worth fighting for. For instance, you need to think about the objective value of one room from another. How much space was available? How new were the surfaces? How long after renovating do you plan on selling? If value is your goal, then calculate whether or not the renovations are worth the investment in the end.
Not knowing where the money will go
Failing to set up a budget for a renovation is all-the-way unacceptable. Without a step-by-step breakdown of costs and an assignment of funds, you are being led by the nose without knowing where you will be at the end of it all. It's not enough to hope you have enough money as you encounter cost after cost. Finding personal loans online can be useful as it gives you easy access to a set amount of cash that you can strictly control. Decide the cut-off point for every part of the renovation and stick to the budget as best as possible. Of course, be aware that extra costs for unforeseen problems might pop up. Set aside some of the cash as a contingency fund so you're not brought over budget by a lack of awareness.
Doing little research on your team
Forget the materials and the priorities, expensive as they can be. The one mistake that will cost you most is hiring an untrustworthy renovation team. Not every firm is going to try and cheat you. But that doesn't mean you should act on that assumption. Make sure the evidence stacks up in their favor. If they're asking for a big deposit up-front, they have less incentive to provide a high-quality of work throughout the job. If they're sending you quotes that sound too good to be true, they probably are. If they assure you that you need to stay away when work is being done, they don't want you seeing their progress. Get an idea of the warning signs that a renovation crew isn't to be trusted.
As said, there's no way to fully control the costs of a renovation. New problems pop up and new options become available. However, the tips above should help you protect yourself from the most damaging of financial implications.
April 21, 2017
Shaving. It's one of those things we all have to do (unless of course, you're going for that hipster look). But no matter how carefully we try to shave, our bodies fight back, reminding us that, deep down, we're mammals and we're hairy.
So what can be done? How can we finally stop wasting money on razors, only for them to leave us with itchy, cut and bumpy skin? Take a look at some of these ideas.
Ditch Your Old Razor
Although you might be on a budget, one area where you really can't cut back is on razors. Using the same disposable razor for month after month will irritate your skin and leave you with a higher probability of nicks. The problem with continuously reusing disposable razors has to do with the way that your hair, shaving foam and moisture affect the blades. Over time, the blades dull and become cracked on the microscopic level. Instead of being smooth and providing a clean cut, some parts of the blade become blunted, causing the blade to tug at hair, rather than sweep right through it.
Rather than have your face bleed for hours each time you shave, consider upping your shaving budget. Sites like http://www.manlymatters.net/ have lots of information on the best types of razors to choose, depending on your situation. Updating your shaving utensils might cost you a bit of money, but it won't break the bank.
Exfoliate First
Why bother exfoliating? Well, the main reason is that it helps to get rid of all the dead skin cells on the surface of your skin that could clog up the razor blade. Get rid of the dead skin cells first. This will help the razor to pass closer to the surface of the skin and help prevent the dreaded razor burn.
Rinse The Blade Between Strokes
Every time you pull the razor blade over your skin, it collects a mishmash of dead skin cells, shaving foam, hairs, and pus. Not nice. This buildup doesn't happen gradually either – it's super fast. This is why it is a good idea to rinse the razor blade between strokes, reducing your chances of getting razor burn and having to put liters of ointment on your skin afterward to soothe it.
You Press Too Hard
Another common problem when shaving is pressing too hard according to https://www.bustle.com/. Using more pressure doesn't actually help you shave closer. In fact, all it tends to do is cause more dead skin cells to accumulate between the blades, leading to a harsher shave overall. Razors don't need to be pressed into the skin to work. Instead, they should just glide over the top of it with relatively little effort. If you've got to really tug to remove the hairs, then there's a good chance that you need a new blade.
You Dry Shave
Do you ever shave, get ready for work, and then realize you missed a bit? It's seriously annoying, isn't it? It is imperative, however, that you resist the urge to "dry shave" otherwise you risk irritation and a red face for the rest of the day.
April 20, 2017
Visiting London doesn't have to be the touristy experience that you've probably heard of. Sure, it's full of amazing sites, attractions, and different cultures, but it's just as easy to have a home away from home experience in this big city. Want to know how you can enjoy an experience like this? Read on…
Cosy Bars and Pubs
London is known for its numerous bars and pubs. However, if you want a home away from home experience, you should make sure you visit the cosy places – not the places that are going to be playing house music at 3am! Here are a few examples of some of the places you could stop for a casual drink, or even just a breakfast tea:
The Fentiman Arms, Vauxhall – you'll find this place on a quiet street near Vauxhall station. Expect a roaring fire and an amazing Sunday dinner.
The Dog & Fox, Wimbledon – spend an afternoon by the fire in a true countryside feeling pub. Not too far from the city, you won't believe how chilled out it is.
Nightjar, Hoxton – has an historical era theme, as well as awesome cocktails. You can relax in the low lit room to the jazz music in the background.
Of course you don't have to visit a pub or bar in London if you don't want to. There are plenty more peaceful experiences and suggestions on the list for you to enjoy!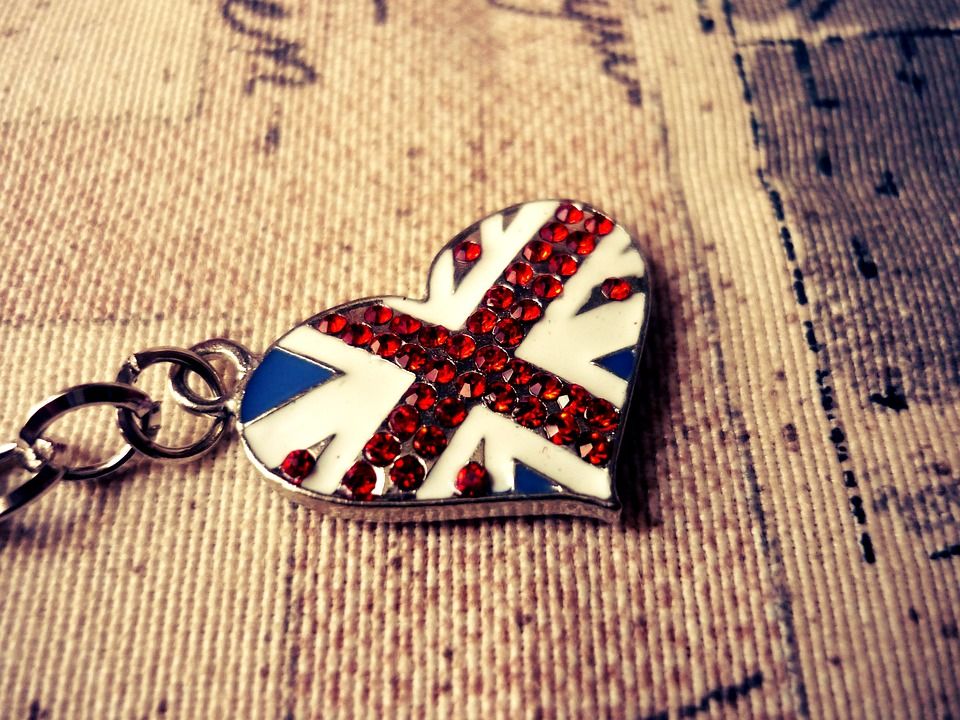 Finding The Right Accommodation
You will be looking for something charming and comfortable when searching for the right accommodation in London. Don't automatically think that a hotel or even a hostel is best.
You could find a great homestay in London that will make you feel right at home.
Queen Charlotte's Cottage, Kew
This place is the perfect sanctuary when you need some time to yourself. It's the end of a secluded paddock in Kew gardens; an 18th century rustic cottage built for the royal family.
It's open during spring and summer, and perfect for those who want a little tranquility.
If you like places like this, it could also be a good idea to visit the lovely 'meanwhile gardens' – a temporary green place created to add colour to a place that had recently been cleared of crumbling houses.
Daunt Books, Marylebone
This is an old Edwardian store with oak paneled galleries, making it one of the best bookshops in London. It isn't uncommon to spend hours exploring the pages here; you'll find children and adults alike exploring the eclectic range of reading material calmly. Free cups of elderflower cordial are usually on offer too, so there's no need to leave for refreshments.
Dulwich books in West Dulwich is a good contender, although much smaller.
Garden Museum
This is possibly the most peaceful museum in London. You can view Knot garden, as well as tools, paintings, and any documents relating to gardening. Plus, it's free!
There are so many cool things to see and do in London, many of them cheaper and more calming than you might think. Leave your own thoughts and comments below!
April 20, 2017
The technology that we literally have at our fingertips these days is pretty astonishing. All that we can access is right there in front of us. We can talk to friends that are miles away, even in different countries or time zones at the touch of a button. We can order food and have it delivered in a couple of hours. So with all of that in front of us, our social lives should be the best they've ever been, right? Wrong! For many people, they aren't, and they need a bit of a shake up. So here is how you can use technology to help improve your social life, and not just let you become a recluse.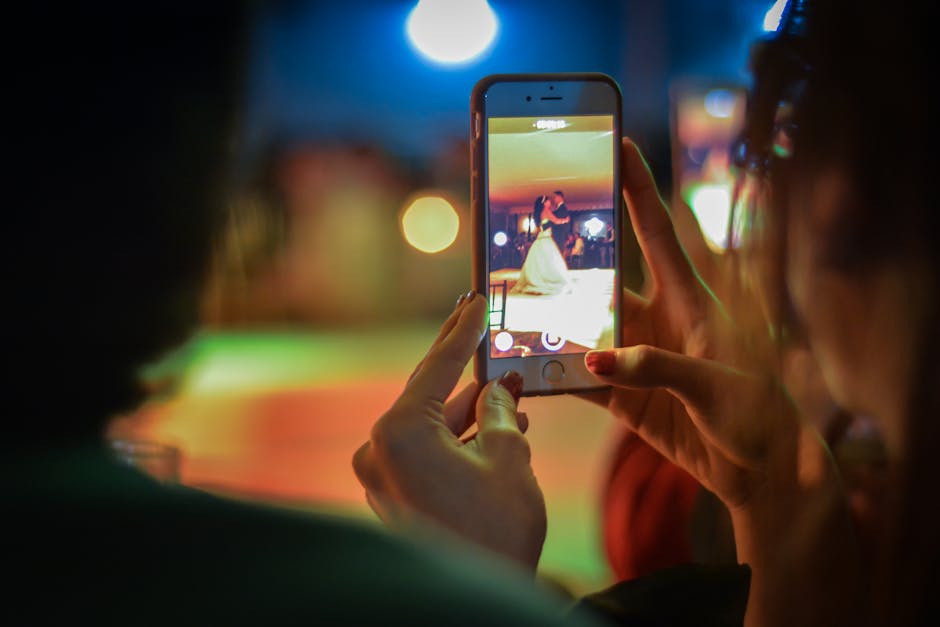 Go Live!
If you're at an event or somewhere that you want to tell people about, then how about going live on your Facebook page or your Instagram profile? First of all, people will get notified that you are going live on your page, so they can join in and see what you are doing. So it is a great way to reconnect with other people, especially those that you haven't seen in awhile. You get to see who is logging on to see you, so it gives you the chance to 'talk' over it or to even reconnect after you've finished the live broadcast. If your friends are going somewhere that you want to be at, then you could always ask them to go live so you can see or hear whatever it is.
Video Calls
The only problem with going live on social media is that there are certain restrictions. If you're at a concert or a gig, for example, the feed would be cut off because of copyright infringement purposes on the songs. So you can always use video calls too if you just want to be more specific with who you are sharing with. You can do this on social media platforms too, as well as on your phone with apps like Skype and FaceTime. With all of this, though, it means that your phone has to be in good working order. So if it isn't working at it's best, and you could look into how circuit board repairs can save your cell phone, as well as other storage or data problems that could be slowing it down. It also pays to have your charger with you or a backup power source. Then you can keep in touch to your heart's content.
Use Locations
If you are meeting friends for a drink, then you can easily send them your location in an app like WhatsApp. You don't need to know the address of where you are either. You can simply press send location and choose who you want to send it to. It works well if you're on a night out or a festival or gig too. Then you can meet up quickly and easily.
Connect Your Calendar
One of the great things with smartphones is that they can connect with our apps. So we can get notified when it is people's birthdays, or certain dates to remember. So make sure you connect your calendar to them, so you're always up to date with what is going on. You can also sync calendars with other people, such as your partner or best friend. Making plans was never so easy!