Moving house is both exciting and nerve-racking, especially when you're moving to a new city! If you've spent your whole life in the same place, then a change of scenery could be welcome. It can be an escape from your boring life, and a change that you need! But, it can also be quite scary because you've never lived anywhere different before. You're used to the same things in the same town; it's become the norm to you. You grew up in this place, all your friends still live there, so moving can be hard at first.
The main problems most people have when they move cities are the loneliness at the start, and not knowing your way around. If you've left your family and friends, then the first few weeks/months can be tough for you. You're all alone and need to start making new acquaintances. Similarly, you don't know where anything is in the city, particularly if it's your first time being there. Fear not, there are many little tips and tricks you can use to make moving a whole lot easier.
(Image Link: https://goo.gl/QGDQwZ)
Google Is Your Friend
There's this great thing around these days called Google, you've probably heard of it. The answer to many problems these days is simply 'Google it', and it's no different when moving! If you want to find something in your new city, then Google it. Search for things in the web and you'll easily be able to find them. Perhaps you're looking for a gym to join? Then search for gyms in your area. The great thing is, the results will appear with a link to Google Maps. So, you can see exactly where they're situated in your new city! Searching for things online is a great way to help you build a knowledge of locations in your city.
Download Local Apps
If you want to make the moving process easier, then it's a great idea to download 'local' apps. These are apps that are tailored to your specific location. For example, you can get phone book apps that show all the phone numbers in your city. You can also get apps that show the nearest fast food restaurant, and simple local weather apps too! Having these on your phone will make it a lot easier for you when you're out and about in the city.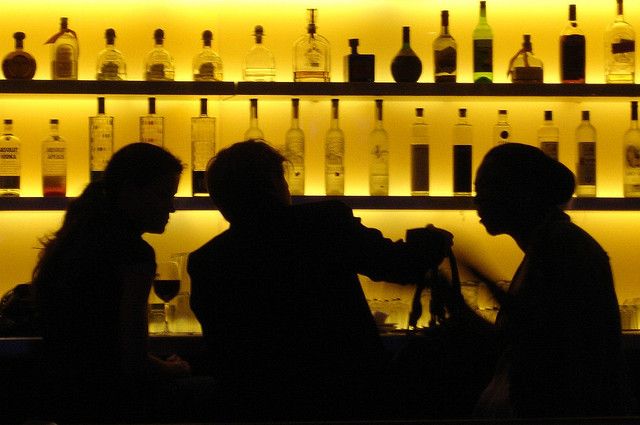 (Image via Flickr https://goo.gl/pweJyf)
Don't Stay Inside
To deal with the lonely feeling you get when you move, start going out more. Take walks through the city and try and meet new people. Going down to the local bar is a great place to start finding people to talk to. Or, you could join various clubs and sporting teams in the area. Joining a club/team means you get to spend time with a group of people, it's a great way to start new friendships.
There are many reasons you may decide to move to a new city. Perhaps you have a new job, or you're recently married and want to start a new chapter in your life elsewhere. Don't be scared to move, if you use some of the tips I've mentioned, it will be easy and stress-free!