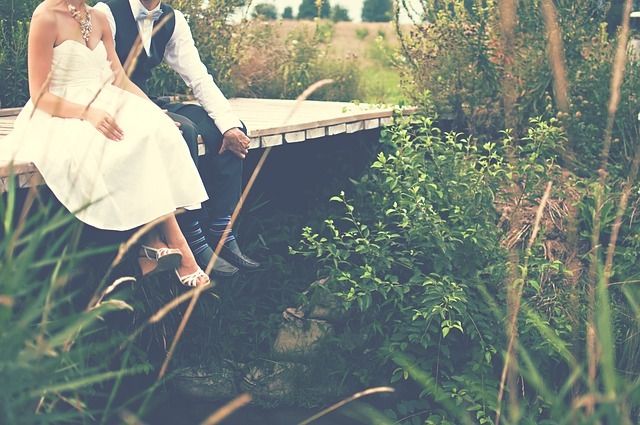 (Image by unsplash https://goo.gl/JSpJRn)
Getting married is the most exciting times in your life!. The excitement starts the moment you see him bend down on one knee; you've finally found your prince charming. Someone you can spend the rest of your life with, start a family and grow old together.
Before you let the joy overwhelm you, you need to get your thinking cap on. Start planning your wedding as soon as possible. Get everything in order so the day runs smoothly. One thing you'll want to consider is where you're going to get married. You could get married in your hometown, or you could be a little adventurous. Get married somewhere different, in one of the other amazing countries around the globe. With so many potential destinations to choose from, it's helpful if someone narrows it down for you. And, wouldn't you guess it, I've done just that! So read on to find out the best wedding destinations in the world:
G'day mate, how about you pack your bags and head down under for your wedding day. Australia makes a perfect wedding destination with it's beautiful weather and fantastic scenery. There's a whole culture you can explore in Australia, with loads of awe-inspiring sights and scenes. Get married on the sands of one of Australia's many world famous beaches. Or, you can get married within view of the iconic Sydney Harbour bridge. No matter where you choose to get married in Australia, I can guarantee you it will be a lifelong experience you'll never forget.
2. Vietnam
Vietnam is something of a hidden treasure in the world of today. Many people only think of Vietnam as 'that country from that war' they rarely think of it as an exciting destination. The truth is, getting married in Vietnam is a wonderful idea. You can take in the breathtaking mountainous regions, as well as soft, sandy, beaches. And then there's its luxurious lagoons and quaint little cities. It's a diverse country full of history and ideal as a wedding destination. Vietnamese cuisine is also one of the most adored in Asia, so you know you'll have an excellent wedding reception too!
3. Portugal
The nation of Portugal is constantly bathed in glorious sunshine that makes its waters glisten and gleam. Portugal is a phenomenal country with lots of admirable architecture that leaves your jaw hanging wide open. The city of Lisbon is one of the most romantic places in the world, making it a hugely popular city to get married in. The entirety of Portugal is picturesque, and the uniquely styled buildings make you feel like you're in a Hollywood movie. A wedding here will not only please you, but your guests too, as they can top up their tans in the baking, summer, climate. Getting married abroad can be costly – but totally worth it! You only live once, so why not do something different and stand out from the crowd. Make your wedding day that little bit more special by having it in a foreign destination!