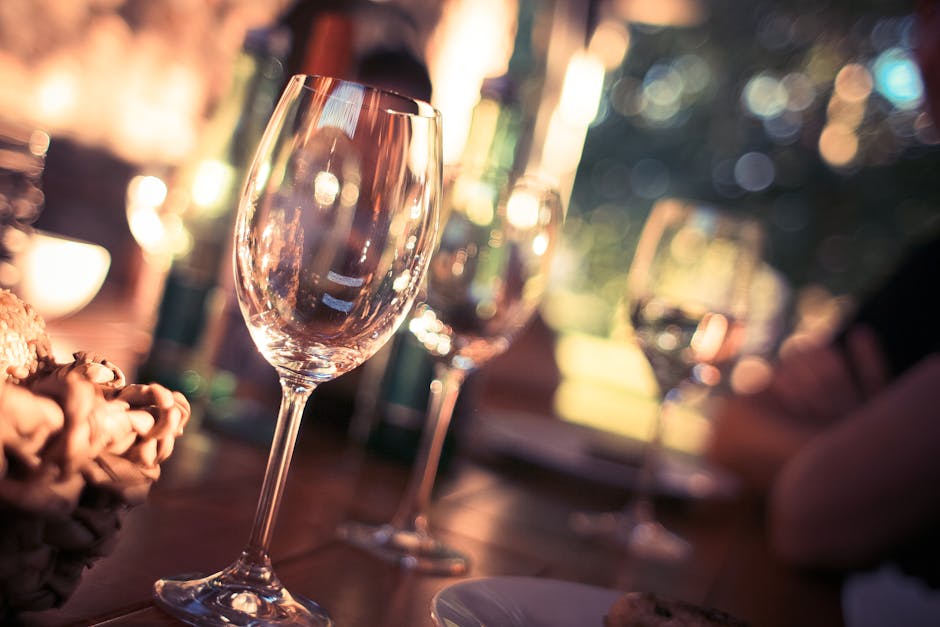 https://www.pexels.com/photo/wine-glass-on-restaurant-table-225228/
Everyone loves a killer party. And when you throw your own, you always want it to be the best of the best. Even though not everybody loves the pressure, party planning can be just as fun and the final gathering itself. From music choices to the guest list, sweet treats and, of course, the endless flow of alcohol, there are a lot of important decisions to be made. And if you really want your bash to be booming, you're going to need to make them count.
Whether you're throwing a big birthday party, or even planning your wedding reception, you can often let the pressure get to you. When it all gets too much, just step back. Don't let every detail cloud your judgment, just focus on some of the most important factors, consider only the very best options and choose each piece of the party planning puzzle based on you overall goal – kicking off a killer party in style!
Hire A Party Planner
First things first, if the idea of planning a party makes you freak out, then maybe you need to think about hiring the perfect party planner to help you? Although planning everything yourself can be a lot of fun, if you're time poor then a specialist party planner could be a good idea for you. Not only will they have a wealth of ideas and infinite connections, but you might also even get a different, more exciting perspective on all of your ideas. In the long run, you may even save money due to the discounts they can often get on everything from venues to waiting staff.
Get Creative With Cocktails
With or without the party planner, you're then going to want to turn your attention to the drinks selection. As with any kind of party or milestone celebration, you're going to want to have a good selection to keep all of your guests happy. From beers and wines to spirits and shorts, you're going to want to make sure your bar is stocked up. But, you don't have to be completely boring and basic. Instead, why not think about creating your own custom cocktail list? There are lots of different cocktails that you can whizz up for lots of people to give you inspiration, or you can completely design your own.
Mix Up The Music
After the alcohol always comes to the music – because what would a good party be without the hottest tunes? You might have your favorite local DJ in mind, but have you thought about mixing up the music selection throughout the day or night? Why not start of with a sweet little orchestra while people are arriving and mingling (this is particularly good for weddings or the dinner portion of any party), then move on to a live band to get everybody in the mood, before finally switching over to a DJ to take you into the wee hours of the morning?
https://www.pexels.com/photo/alcohol-bar-beer-beverage-348165/
Decadent Decorations
Every party needs to look good. Whether you're trying to keep everything in line for your dream wedding or make the perfect impression at a special birthday bonanza, the decor can set everything off right. If you're looking for the best luxury party decor idea, you're going to want to start with one set them first. Whether it's vintage glamor or modern luxury, pick a base them and build your way up with everything from the cake to the lighting and even the serving staff uniforms.
Capturing Memories
When you've managed to throw the most insane party, you're going to want to make sure you have some way of remembering it. Aside from the memories, you make at the time (well, the ones you remember anyway), it's always nice to have photographic evidence to look back on. At a wedding, you're going to have a photographer there for most of the day, but if you're not booking one for your birthday, or you want to add in some candid shots, a photo booth from somewhere cool and creative like Booth Boy lets you make super fun memories all night long.
Foodie Level Food
And now, it's time to talk food. Because every insane party has to have the food to match. Whether you're offering a sit-down dinner, killer canapés or just nibbles throughout the night, you need to make sure your choices are fit for even the most well-fed foodie. A formal meal with Michelin star dishes or mini burgers that melt in your mouth, whatever you choose, make sure it counts. You could have the best music and incredible cocktails, but if the food isn't up to scratch, it could take you for party princess to party pooper.