The average cost of getting married is rising all the time, which means that for couples on a budget, planning a wedding can be tricky. However, that's not to say it's not doable because it is, it just takes a little more creativity, that's all.
Even if you have a small budget, you can still plan a beautifully elegant wedding. What you will need to do is get creative and be willing to haggle with your vendors.
To help you successfully create an elegant wedding with only a small amount of cash to spend, here are some useful tips:
Be flexible with your wedding date
When it comes to choosing the date of your wedding, in order to save money you need to be flexible. For instance, Saturdays are the most popular time to get married, and so, are also the most expensive.
You will find that if you choose to get married on a Thursday, Friday or Sunday, that you will get better deals. This doesn't just apply to your wedding venue, but also to your vendor costs. You should also find that when it comes to wedding packages, packages for days other than Saturday, are cheaper.
If possible, try to avoid getting married in June, as this is the most popular month for weddings. May, July and August tend to be less popular and so are less expensive, so why not opt to get married during one of these months?
Get a good deal on wedding transport
Just like with everything else, you will find that wedding cars are cheaper to hire on days other than Saturday. However, don't settle for that, try to haggle some more discount, if you can. But, before you do that, you need to decide what type of vehicle you want to hire.
For an elegant wedding, the best transport options are vintage cars, like a Rolls-Royce, and sophisticated cars, like limos. Both of these vehicles are classic and sleek, making them perfect for an elegant wedding.
To hire an affordable wedding limo click here – this will give you an idea of the prices you can expect to pay. To find out more about vintage car hire, have a look online and compare the prices on each site.
Don't have a formal dinner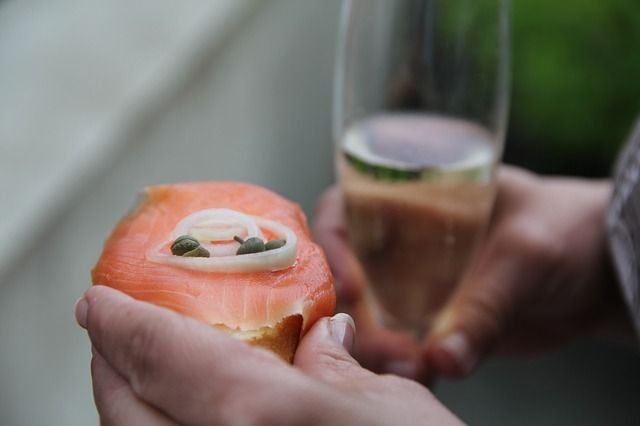 While elegant, formal dinners are expensive, so if money is tight, it's a good idea to skip the formal meal. However, that doesn't mean you can't have an elegant meal, because you can. Done right, buffets can be just as elegant as sit-down meals.
Hire a chef to create an elegant buffet at an affordable price. This could include things like canapes, cheeses, artisan breads, Spanish meats, and olives. Give your chef an idea of how much you want to spend and ask them what they can offer you for that price.
Don't have an open bar
Give each guest a glass of champagne on arrival, and then leave each guest responsible for buying their own drinks. It might not be the traditional way of doing things, but when money is tight, it's the best option.