Photo Source
In England and Wales in 2014, there were just over 250,000 marriages. With that many events, and each one necessitating that the happy couples' family and friends be invited, the number of invites that each person gets can be quite overwhelming. Some estimates suggest that of those invited to local weddings, 20 to 25% of people decline to attend, and this number increases to 30 to 35% for destination weddings. There are lots of reasons why someone may choose not to attend a wedding (especially if they have to take holiday days off work to go) but one reason may be that they are invited to so many that they cannot keep up. This is especially true if you and your friends are in your 30s, a time of life when everyone seems to be getting married. Of course, a wedding is all about the bride and groom. The day is for them and if they enjoy it then nothing else matters. However, it is all the more special if everyone you care about is there to share in your happiness. Besides, if you are going to throw a party for everyone you know, you should try to make it as fun and extravagant as possible. If everything goes to plan, this will be the only time that you do it. Here are five ideas for making sure that your wedding is as fun for you as it is for your guests:
While it may represent a greater expense, hiring a live band is worth it. Wedding DJs can be relied upon to play the big hits from a few years ago and the anthems that everybody loves from the 70s and 80s but if you want to have a real atmosphere, hire musicians with charisma. Many bands who make themselves available for weddings are versatile and can take requests. Besides, at the end of the night when the band goes home, you can always play ABBA if you must.
Another potentially expensive thing to consider is an open bar but it really does make people want to come to your wedding because everyone will be in good spirits.
Everybody has been to so many weddings that the routine is becoming rather familiar. There is the meal, and then the speeches, and then the cake and then dancing. Whatever you have for your wedding breakfast (and you'll likely need to cater different things for vegetarians and so on), you should be inventive with your cake. Perhaps instead of chocolate, go for a Wedding Cheese Cake. Another cute idea is to have loads of little cupcakes instead of one big one. It is cheaper and you can make sure that everyone gets a piece.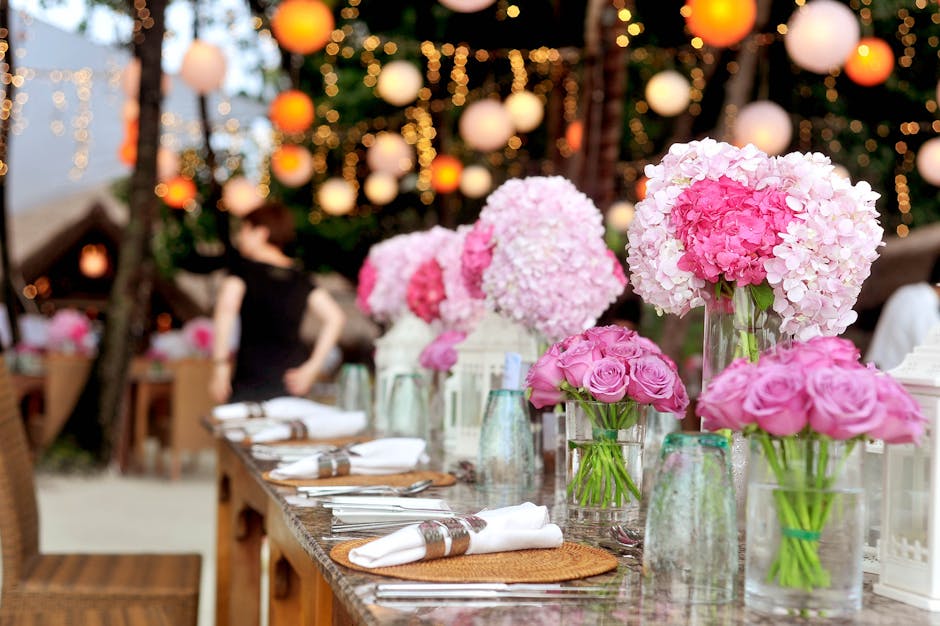 Photo Source
Something that your friends with kids will thank you for is getting something that will keep the little tykes entertained like a bouncy castle. Weddings are a chance to catch up and it is made a lot harder if your child is sulking and wants to go home.
While your friends and family are important, you should not feel as if you have to entertain them all day. Make sure to hire a car so you can make your exit and get on with the rest of your lives.