Ah, you're getting married, and I could not be happier for you. But remember, your last night of true freedom may only be a few weeks away. I'm kidding of course, but seriously, I know you want your bachelor party to be a night you will never forget. The bachelor party has been getting less popular lately, and I think I know why. People associate them with the crazy, insane occurrences we have witnessed in Hollywood movies. But it doesn't have to get too wild and out of control. In fact, truth be told it hardly ever does, and I have got some great ways you can have an awesome time with your friends without forgetting who you are!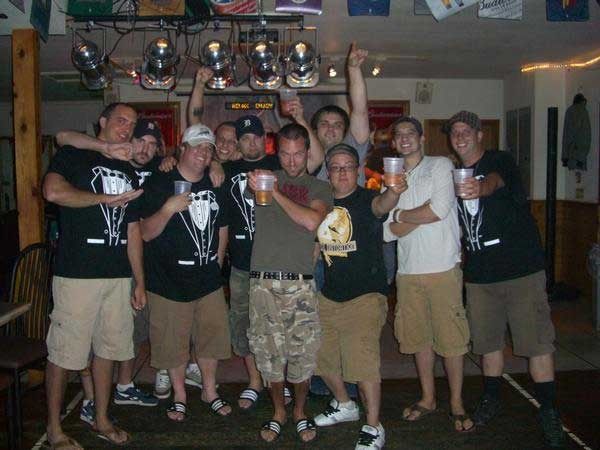 Extreme Sports Day
I don't recommend drinks with this one. Although, you may need one shot to get you out the door on some of the activitie. If you want to look at this as your last day as a free man, it makes sense to live it like that. I cannot think of a better way to do this then participating in some extreme sports with your friends. Personally, I would suggest booking a skydiving trip. If you can leap out of the plane at five thousand feet, with nothing but a thin piece of fabric to protect you, you are ready to face the challenges of marriage. Or, you could have even more fun without the risk and go water skiing. That would certainly be an experience you would never forget on the day before you get married. I am sure you have got some extreme sports you have always wanted to try so now is the time to cross them off your list.
The World's End Trip
The inspiration for this one came from a fantastic film I watched on TV a few weeks ago. Tell your best man to contact a hummer hire company and take your massive limo to every bar you used to hit when you were younger. Or, perhaps you still do. It does not have to be bars; it can be anywhere you love to go. You may want to try to hit all the biggest nightclubs in town in one night. Doing this could result in a night you will never forget or one that you wish you could. Either way, your last night before marriage will be one for the ages.
A Guys Night In
The less popular testosterone filled, equivalent of a girls night in. Instead of doing makeup tips you kill each other repeatedly, on your favourite console games. Rather than talking about how you can't wait to be married, you get the beers in and reminisce on all the crazy things you did before you found the one. You can get some of the best steaks from the butcher and have a proper guys meal by flame grilling them on the barbeque. Or, if you are not the best cooks in the world order a chef to bring a five-star restaurant to your home. Make a night of it without going out and doing something you will end up regretting.
I hope you can use one of these ideas to make a bachelor night you will never forget. But more importantly, I wish you a long, beautiful marriage with the one you love.