Making the decision to buy a new bed is one that you should not take lightly. It's a major but necessary investment that will be with you for years to come. So it's essential that you make sure that you are 100% happy with the decision that you have made. Otherwise, you may find that your have made a costly mistake that could be difficult to sort out. Before racing off to a store and parting with your money, it always pays to have some knowledge to make you more prepared. Not only will this give you some focus, but it will also help you with bed and mattress jargon used by the sales people. With so many types and styles you can be overwhelmed and unsure of which bed is right for you. So not considering what you want and doing no research ahead of time would be a foolish thing to do. To make sure you make the right decision, consider these important things before doing anything else.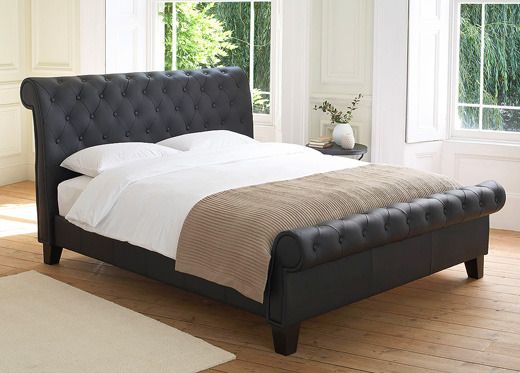 How much can I afford to spend?
When buying a new bed, your financial situation should always be the first thing you consider. There's no point starting the search for a bed if you don't know how much you can comfortably spend on one or cannot afford one. So always check your finances and discuss how much you can afford with your partner. The last thing you want to to purchase a bed that is too expensive and beyond your means. So decided on a price, stick to it and never go over budget. There are thousands of beds in different styles and designs that can suit whatever budget you have set yourself. If you cannot pay in full on the day many retailers have payment plans you could utilise which spread the cost over a particular time period. This can ease the pressure and help you stay within budget. You might feel inclined only to look at higher priced items because you might consider the quality to be better and ultimately last longer. But nowadays, even cheaper bed frames are made to a reasonable standard and can last a long time if cared for correctly. So there is no need to feel pressured into buying a bed that puts a strain on your bank balance.
What size do I need?
This is entirely dependent on your personal preferences and the space you have available in your bedroom. Think about the reasons why you want to replace your bed in the first place. It might be too small, take up too much room or look odd after you've completed your bedroom makeover. You need to carefully measure your bedroom to give you a strong indication of the size you need. Use your current bed as a guide to help you if you can. This should make it easier to avoid buying a bed that is too small or large for the space. Write these measurements down so you can take them with you when you start shopping for your new bed. You should also consider the scale of your new bed and how it will work when placed alongside the rest of your furniture and decor. Just because you have enough space and like the idea of a king size bed does not necessarily make it the perfect choice for you. It could reduce the space you have and decrease the amount of access you have around the sides. Take this into account when taking your measurements and compare these to the measurements of differing bed sizes.
Which mattress is the right one for me?
People are often intimidated by mattresses because of how many options there are available. A mattress is never just a mattress. It could be a continuous spring, memory foam, deep quilted or pocket sprung to name but a few. While testing these out before you buy is always recommended it's also worth doing some research too. When you're parting with your hard earned money, you need to be sure you know what you are buying. Consider the size of bed you are buying and check which size of mattress will comfortably fit inside. Once you know which size you need you can then start choosing which type would be most suitable. Again, consider the reasons why you're buying a new bed. You might find your current mattress uncomfortable to sleep on or find that it causes you to experience allergy-like symptoms. Use this and your new found knowledge to find a mattress that offers support and enhances your night's sleep. You also need to consider your partner's preferences too.
Be open to alternative mattresses types such as air beds, adjustable mattresses and water beds. You might find that you prefer these to more traditional styles. Just remember to check the measurements and specifications before you buy. You can find them at Night Air Beds or Sterling Sleep.
What style would be best?
This again is usually down to your own personal preferences and tastes in decor and furniture. No matter what style you have, there is a bed out there for you. Consider what is more important to you, style or function. If you want to add more functionality and storage to your bedroom, a bed frame with drawers in the base or headboard shelves would be ideal. Or for a fun factor, you could look for a bed which can house a flat screen TV. If style is more of a priority, consider the decor you currently have but also think ahead. You ideally want a bed that will look good no matter what paint or wallpaper is on the walls, so choose carefully. Frames are traditionally made from wood, but you can also find metal, leather and upholstered ones too. Choose something that will still like in ten years time and you can't go wrong.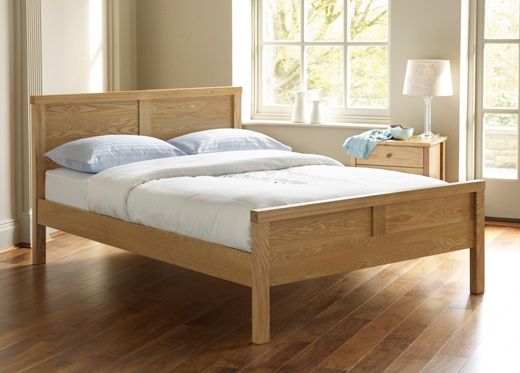 Now you have considered these important things; you can now get started on finding the ideal bed and mattress. We spend a large portion of our lives asleep so doing this preparation will make sure every night is a peaceful one.