Every parent wants to build the perfect home environment for their family to grow. If your property is blessed with a conservatory, making the most of this resource can make a world of difference. Even if the area is a little restricted.
When used effectively, the conservatory can quickly become your favourite part of the property. It's the gateway to your garden. It can also be used as a safe playroom for children or a place for parents to relax in peace.
Working with a smaller space can feel difficult, but the key is to make the available resources work for you. Your first job is to declutter the room and ensure that you've got rid of unnecessary items. Hoarding is a problem in all parts of the home. In truth, though, limited spaces like this are the worst to suffer. This is especially true if you've let your conservatory become a glorified storage space. Get this sorted, and you'll soon be able to see exactly what you've got to work with.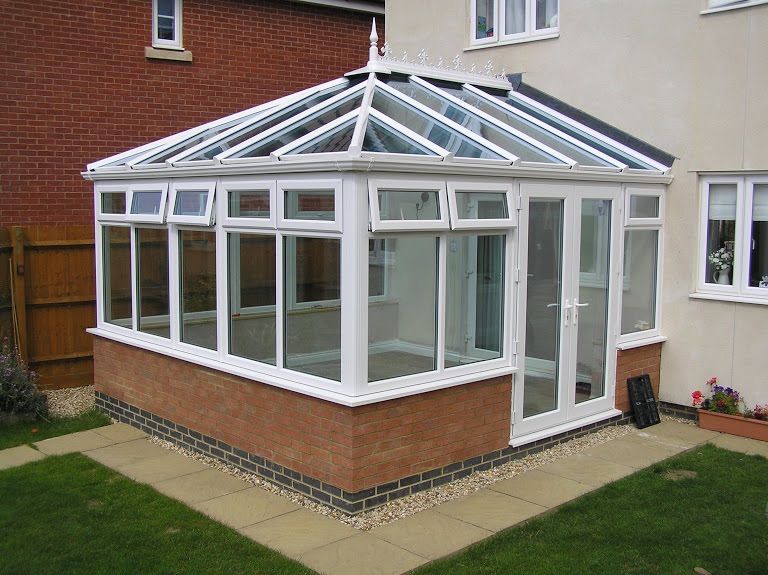 The conservatory is one of the most versatile rooms in the entire property. The possibilities are almost endless. However, most of those ideas can only be achieved once you've made the space feel comfortable.
Before worrying about furnishings, you must first ensure that the temperature is agreeable at all times. Conservatories have a tendency to get very cold in winter and very hot in summer. This isn't good for anyone. Installing a decent heater and A/C system is vital. Otherwise, your family will be reluctant to use the area regardless of how great it is.
Another aspect to consider is the lighting. The fact you can embrace natural light is wonderful, and you should be keen to do this. However, there will be times when you don't want this. Therefore, investing in a decent set of blinds will provide the perfect solution. This will also provide you with privacy too.
Nevertheless, the last thing that you want to do is make the limited space feel even smaller. Using string curtains to cover doorways can help keep the illusion of a bigger space even when the blinds are shut. Moreover, this option will provide the room with an added sense of character.
Another cool trick to give this room an added sense of luxury is to replace the current light switch with a dimmer switch. This can help set the mood for all types of occasions, making the conservatory suitable for far longer periods of the day.
With the basic foundations set in place, you will now want to think about turning this into your favourite room of the house. It is a versatile space, but sometimes you can't beat sitting down and watching TV.
Mounting the TV on a wall bracket will help you maintain more floor space. Furthermore, that added sense of style and luxury can go a long way to improving your relationship with the room. It also helps keep the room safe. This is especially true when you have young children and taking the appropriate general steps to childproof it is vital.
As far as furniture is concerned, you don't want to overcrowd the room. A sofa is essential, but you should refrain from having a coffee table. Instead, a corner table next to the seating will suffice. Leaving the central area clear will be very useful. Meanwhile, a thick rug will bring warmth and personality to the room too.
If you are seriously interested in transforming this space, you could go one step further by building a garden deck. This adds a whole new dimension to this part of the home. Together, they'll become the perfect environment for hosting parties. Alternatively, it's a great spot for spending chilled afternoons with the family.
Whatever you do with the space, though, it needs to be happy. Placing a few family photographs should ensure that the room feel like a loving part of the home. Quite frankly, you couldn't ask for much more.
Finally, adding a few finishing touches should bring the place to life. Houseplants are a great addition to any part of the home. However, they can be particularly crucial here as it promotes that transition from inside to outside. Meanwhile, investing in a few scented candles is bound to bring a fantastic impact too.
A little luxury goes a long way when it comes to designing your conservatory. Combine this with an astute approach to making the space work, and your love for the room will soar.