Just what, exactly, is the modern man? Well, to be honest, I'm not altogether sure. We're a mixed bunch a the best of times, but when it comes to arranging our living spaces, I can guarantee we all have a few things in common. Today, I'm going to go through a few essentials that I think every man can relate to. So, if you are looking to deck out your bachelor pad in the best possible way, then read on. I hope you'll find something helpful that will make your home perfect for all of your needs.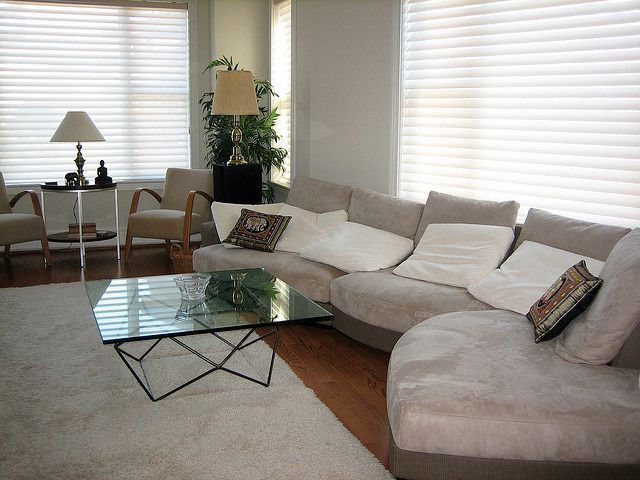 source: Flickr
Aim for ease
One area of home living that very few people enjoy – male or female – is the tidying up. And, if you are a young guy with a lot going on at work and socially, you'll need to keep as much time free as possible. So, why not think about decking out your home in a cleaning-friendly way? Let's start with the floors. These wooden panels from http://www.cpsource.co.za look great and are easy to keep in order. A quick daily sweep with a soft brush is all you need to get by – and a weekly mop with a floor cleaner. Also, take a more minimal approach to your furniture. The more surfaces you have, the more likely it will be that they will be covered in junk.
Durability is essential
Buying robust and stylish furniture should be on your to-do list whenever you move into any apartment. The more you spend in the first place, the longer it should last. If you want to save money in the long-term, then going for durable items is the sensible thing to do. And, of course, it will give you that little bit of extra solidity that everything needs when you have the boys round for a few beers. Tiles could be a great option throughout your home – check out my guide to tiling for more details.
Relax in comfort
One area worth investing in is your comfort. A great easy chair that fits you perfectly and that you can recline in is a must – as is a comfortable sofa. However, don't go for anything that picks up a lot of dirt or stains quickly. It's probably wise to assume you will have visitors, and alcohol will be involved at some point. Leather is a good option – or the faux version if you are restricted by budget. There are also many treatments that you can have to protect your furniture. It can be pricey, but if it saves your couch from damages for the next ten years or so, it will be worth it.
Mix up old and new
So far in this guide, I have suggested a more minimal approach. But the problem with that is that it can make everything a little sterile. To make things more appealing on the eye, mix up your new furniture with your old possessions. An old travel trunk, for example, can add some grace to any room. Similarly, old books on a sleek, modern bookcase can look stunning. Have a think about how you can mix and match the past, present and future – and make it work.
Hope this has helped. Check out the rest of my blog for more tips and ideas on home decor and style.