So, you want to incorporate more colour into your home decor. Some people are almost afraid of colour – they like to play it safe, and stick to neutral colours in their home. While this is a good idea, as neutrals never go out of style, it can be a little unimaginative and boring. Anybody can incorporate colour into their home decor, and it can be as much or as little as you like. Here's how you can add more colour:
Use a Colour Wheel
First off, start by using a colour wheel to help you decide on which colours you should use. This clever little wheel is a great tool for showing you which colours look great together and which don't. If you don't know which colours you'd choose, this wheel will help you.
Add a Pop With Accessories
If you have a mostly neutral home decor, it's really simple to add colour with your home accessories. You're not making much of a commitment at all either, as you can just change them whenever you feel like it! Some people like to pick a maximum of 3 colours, and they make sure they stick to a rule of percentages to get it right. They don't use equal amount of each colour, they use 60% of one, 30% of another, and 10% of another. It really works!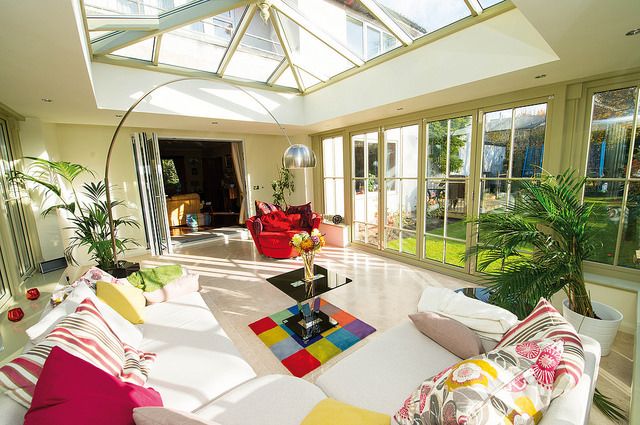 Add Flowers and Fruits
Flowers and fruits not only add colour to the decor, but life too! Everybody should do this in the summer.
Display Your Favourite Art
Display some of your favourite works of art to get more colour into your home decor. You can do this over your headboard, fireplace, or even make a feature wall out of it. Take a look at an abstract art gallery to find something interesting and different.
Be Sure to Add Black
Adding black might seem pointless, but it will actually enhance all of the other colours you choose to use in your decor!
Add a Favourite Pattern
Do you have a pattern that you just love? Make sure you incorporate it to add depth to your decor!
Think of the Mood You'd like to Create
What kind of mood would you like to create in this room? You might want it to feel peaceful and relaxed, in which case blue can be a good colour to use. You might want it to have an air of fun and excitement, in which case colours like red and pink can work. Do some research on the mood of colours to help you! Make sure you pick suitable colours though. You wouldn't pick a bright colour for the bedroom, as this can be too stimulating!
Contrast
Instead of making everything match, make some things clash and contrast. This can look just as good as matching colours up, so make sure you try it!
I hope you love these tips and they help you to make your home decor nice and colourful. Leave a comment with any tips of your own!