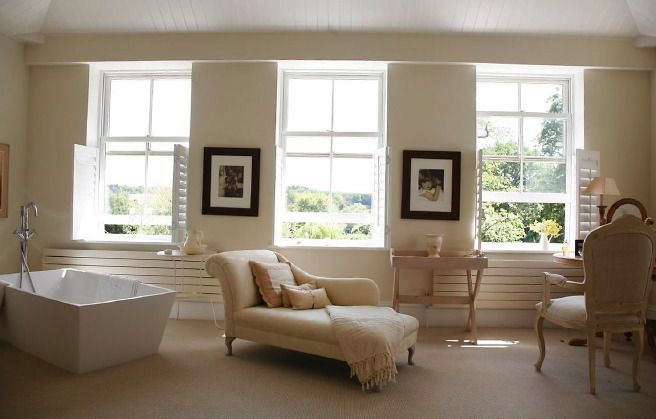 An eco-friendly home is a joy to live in and costs less to maintain over the years. Here are some tips for making your home the best it can be.
Beautiful shutters to match your unique style
Curtains and other window treatments don't offer the same features as shutters. functional window shutters allow you to change the intensity and angle of natural light that comes into your home. Curtains alone give less options. Shutters also make it easy to make a space more private. This can be a real asset if one or more rooms of your home are situated where others can see in, or you don't want to look at what is next door. Shutters also make your home more energy efficient by trapping heat in the colder months and also by reducing the need for air conditioning in the summer. This means that your utility bills will fall when you install shutters.
 Improve insulation and stop air leaks
Older homes are notorious for having little or no insulation in the walls. If you have a home built before the 1950s that has not had a major remodel, then you might only have an air space between your walls and the exterior siding of your home. This could be costing you a significant amount of money in heating and cooling costs over the years. Even newer homes can have small air leaks. Most homes lose most of their heat through the roof or around windows and doors. If you don't have time to check everything out yourself, you can ask your power company to refer you to a contractor that can perform an energy audit of your home so that you can create a plan to make it more efficient. Foam insulation and recycled cellulose fiber insulation are newer methods for getting the most insulation for your time and money.
 Apps for your cellphone
 A smartphone is a great tool for managing an eco-friendly home. The iRecycle app available on the Android platform will tell you where the nearest facility is to recycle whatever item you might have. Locavore can assist you in finding fresh local food to purchase for your household. If you are a seafood lover, then you need to get the Seafood Watch app so that you can source sustainable seafood for your table.
 Upcycle for change
 Most of us will want to redecorate our living space a few times over the years. If you find yourself wanting a new piece of furniture or some great new décor, you might consider visiting your local second-hand store or seeing what you have in your home or garage that can be repurposed. A coat of paint or varnish can go a long way. This is a great time to use your creativity to its full potential. Instead of buying art, why not make your own? There is nothing wrong with using tools such as stencils or other artistic helpers.