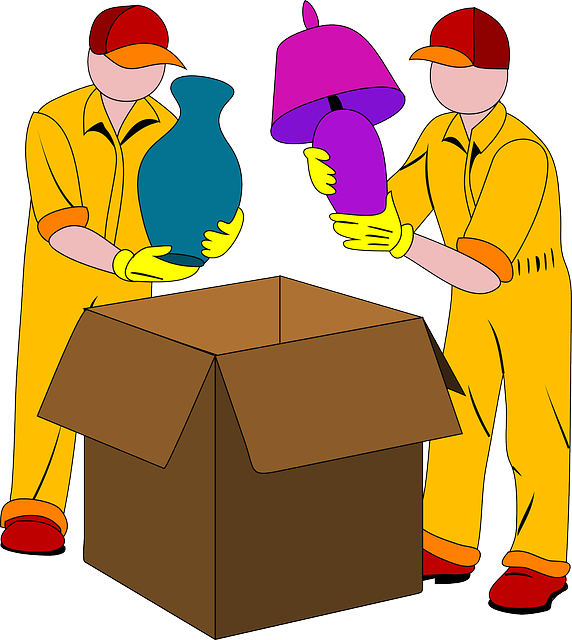 Source
Moving house can be a bit of a nightmare if you are moving somewhere within your current town or city. So imagine how much of a headache it can be if you end up buying a house further afield and need to plan a long-distance move! But don't panic just yet. There are plenty of things you can do to make a long distance move a lot easier and less stressful for your family. Here are some useful tips you need to know.
Make A Plan
Planning is key in any move. But it is absolutely crucial when you are moving long distance. So sit down a few weeks in advance and write down everything that you need to sort out before moving day. Give yourself deadlines for each of these tasks. The main part of your plan will be a to-do list. This should include things such as informing your bank of your new address and booking a moving company. Don't forget that you will also need to give your family plenty of time to get the house all packed up.
Get Movers Involved
You may be able to do a short-distance move without any help from professional movers. But don't think that this is the case for moving long distances. Hiring a moving firm will help you move without a hitch. They will also be able to provide useful equipment for you, such as Budget Self Pack Containers. When you are looking for a moving company, be sure to find one that specialises in long-distance moves as not all of them do. On the day of the move make sure that you swap mobile numbers with the driver, that way you can let each other know if either of you ends up getting lost on route.
Decorate Before Moving In
You will have to drive a very long way between your old house and the new home. And once you get to your new home, you will need to unload the moving fan and get all your furniture moved in. Imagine how frustrated you will feel if you need to move all your heavy furniture just a few days later to start decorating? You will probably still feel very tired and exhausted from the move. So rather than go to all this hassle, simply decorate your new home before you get moved in if you can. Then, once you move in, you can put your feet up and settle in!
Delegate Responsibilities
You and your partner shouldn't have to do all the packing yourself. Get the kids involved! Even young kids can help out by putting all their toys and teddies into a box. Delegating the jobs can help to lighten the work for everyone involved. And that way, you can get all packed up quickly and into your new home before you even know it!
Long-distance moves don't have to be as stressful as you may think. In fact, all of these tips should make yours a lot easier than you ever could have imagined!