Image source
When we think of France, we think of the French as being luxurious, chic and the very pinnacle of what it is to be stylish. After all, Paris fashion week is one of the most famous on the planet, and for good reason too; the French just know how to dress beautifully and elegantly. What's more, this sense of style crosses over into their interior design.
There is just something extremely distinct about a French home; the way they always seem to be so flawlessly arranged but in a way that suggests they haven't even tried to accomplish that kind of look. It is all about undone aesthetics and stylistic nonchalance, and it works. It totally works.
It is no wonder so many want to replicate this kind of decor and design in their own homes and get a name for themselves as being effortlessly chic. That is why we have come up with a few tips and tricks to ensure you are able to bring that perfect French vibe into your home.
Maintenant, allez et rendez-vous chez vous belle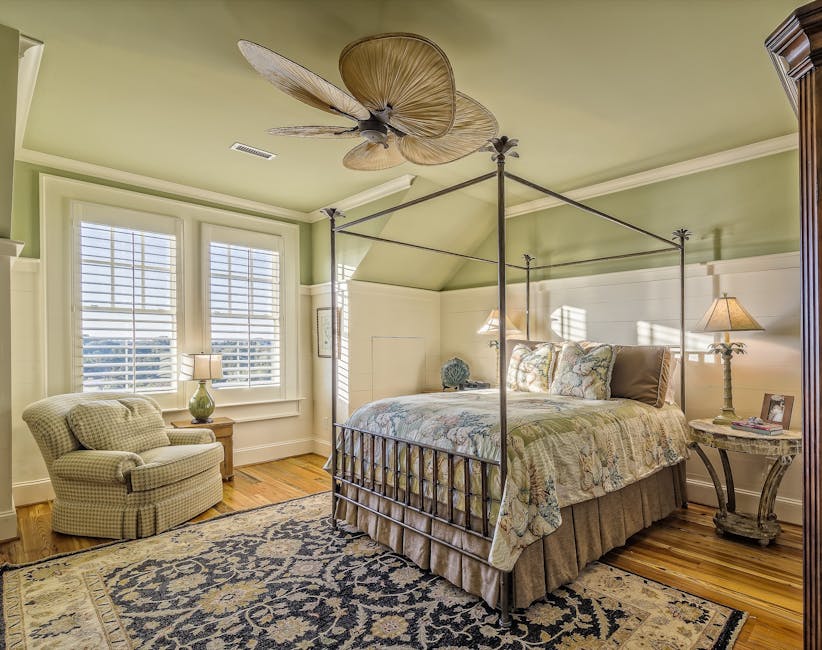 Image source
Not Messy But Not Made
When you walk into a French home, whether it be a lovely chateau in the Champagne region or a boutique hotel in a side street of Paris, you will never see decor that is clinical. That is because French decor is all about having this rough around the edges and slightly undone look about it. Not messy but not made. It is a far cry from the style tips of a Beverly Hills designer who will urge you to overdo everything; the furniture, the wallpaper, the bed, everything. No. In French style, you need to be a little more care-free. Don't worry about the wrinkled linen or the slightly unmade bed or the unvarnished wood beams, embrace them instead.
Image source
Touch Of Lavish
The thing that seems to compliment this unmade vibe is contrast because the most French homes offer a sort of chic opulence. They aren't afraid to have lavish touches of decor that sprinkled across their almost messy rooms. It could be a huge classic portrait, or a powerful armchair with carved legs, or silk curtains that are so long that they make a pile on the floor, or a huge mirror that has a gilded frame. All of these things work against the messiness to give off a vibe of effortless class and style. You have a lavish touch but you aren't trying to show it off.
Image source
Sense Of Shade
The French know the importance of being comfortable in their homes. In the winter months, they want to be toasty, almost too toasty, while in the summer they want their homes to be that fresh of breath air that the sun is preventing the outside world from being. In order to mimic this, you need to have air con. Of course, the French don't have time for bad service in this respect, so get into full blown method acting mode and go with someone like Ken Starr of Home Comfort USA that prides themselves on great customer service. The other thing you will notice about French homes is their shutters. They adore shutters, and quite rightly so. They are gorgeous to look at from the outside, while they add to the rustic vibe on the inside; cracks of sun creeping through the slats.
Disarming Wardrobe
The French don't do wardrobes, not like we do anyway. Part of being French chic is the ability to be effortlessly stylish without the need for a huge wardrobe with an expansive array of clothes to choose from. That is why the French prefer to have open rails with everything on display; shelves, drawers and a bar to hang their best items on. They may also have a single piece of furniture for them to perch on; a big armchair or just an ottoman or something. So why not add this to your bedroom by having an armoire in your bedroom. Of course, you could just as easily add one of these to your bathroom and use it to store your linens and towels instead of your clothes.
Image source
Beautiful Bathrooms
We mentioned bathrooms and so we need to talk about them. The one thing you'll notice about the French is that they love baths. They love enjoying a long soak in a deep tub. It is a way of life and part of their relaxed lifestyle that shouts luxury. That is where your bathroom can learn a thing or too from the French because instead of being clinical and modern and filled with the latest whatever, a French bathroom is just an extension of every other room. The same stylistic tips work here, from the gorgeous pictures on the wall to herringbone floors, a celebration of the architecture and a splash of lavishness, such as the use of a gold bar for the shower curtain. The only difference between the bathroom and every other room is that there is a free standing bathtub in the middle.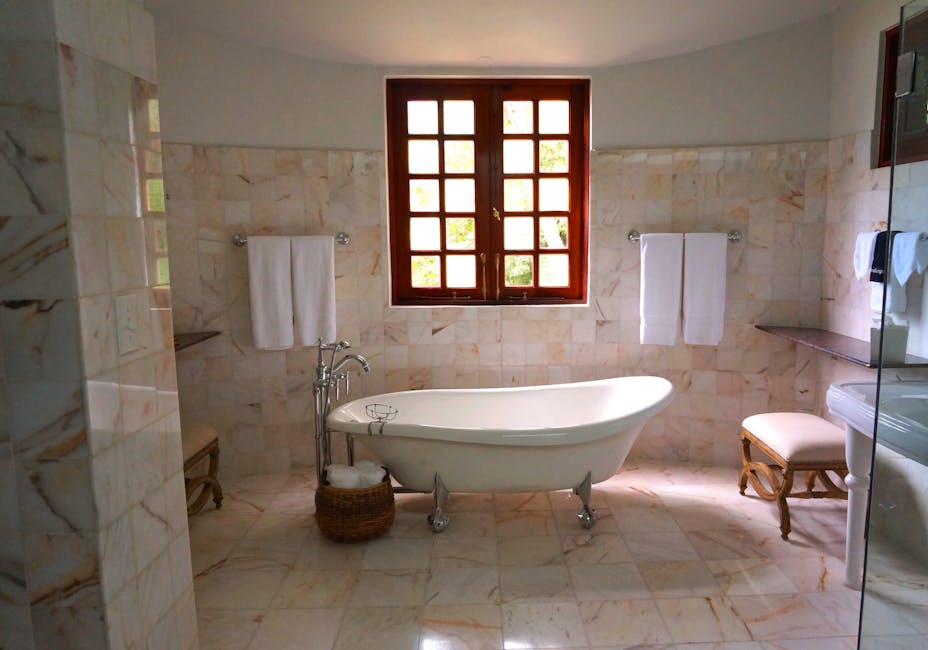 Image source
Colors Are Subdued
The one thing you won't see in a French home is a bright wall or one splashed with color. That's just not how they do things; it isn't how they create that shabby chic look. Bare walls are canvases for them. That is why they love pale walls, with chalky colors being used if they really want to push the boat out. This is because French architecture is so old and so gorgeous that they want the intricate skeleton of a home to be used as feature pieces and not have garish colors detract from that. Don't get us wrong, you can use bold colors to make a room pop, just through decorative art, lampshades and the linen on a bed. Otherwise, leave the walls to be white, very pale green, sand or gray. That is how you create that effortless look of a French home, by using its natural beauty and not abusing it. A French home is subtly wow, and that is something that needs to be remembered throughout your decorating.