There are a lot of ways to add curb appeal to your house to get potential buyers looking, but what are you missing out on to keep them interested the whole way around your house? There are a few tips and tricks that most sellers are missing out on, but they could mean potentially big remunerations and returns for you for minimal effort.
Picture Credit
Money Saving
Although we are a productive generation who seem to procure money from a variety of different sources (thanks, internet!), we are still trying to cut corners and save on our cash wherever we can. Especially when buying a new house, there are fees coming out from every corner it seems, for a variety of different services, and so if the chance is there for people to save money, they will grab at it. This doesn't mean that you have to sacrifice your selling price for the benefit of someone else – there just needs to be evidence of ways to save money around the home. Whether this is a smaller council tax bill, solar electrical panel installation to reduce energy bills or even having rooms freshly decorated so that the new owners won't have to splash out on that, these are things that potential buyers consider.
Image Source
Minimalism
Decorating your house in a way that conveys minimalist living is the new up and coming thing. People aren't fussed for too much decoration and ornamentation anymore, and filling up your home with things that express your personality aren't things that will appeal to those looking to invest in a new house. Being minimal gives them the freedom in their mind to make use of the space that is sat there in front of them, and those who are able to use their imagination to plan how their own furniture and belongings may look in your home are more likely to come back and make you an offer. It'll also prompt discussions over what they can do with their own possessions rather than asking you about yours – you're not trying to sell yourself, you're trying to sell your home!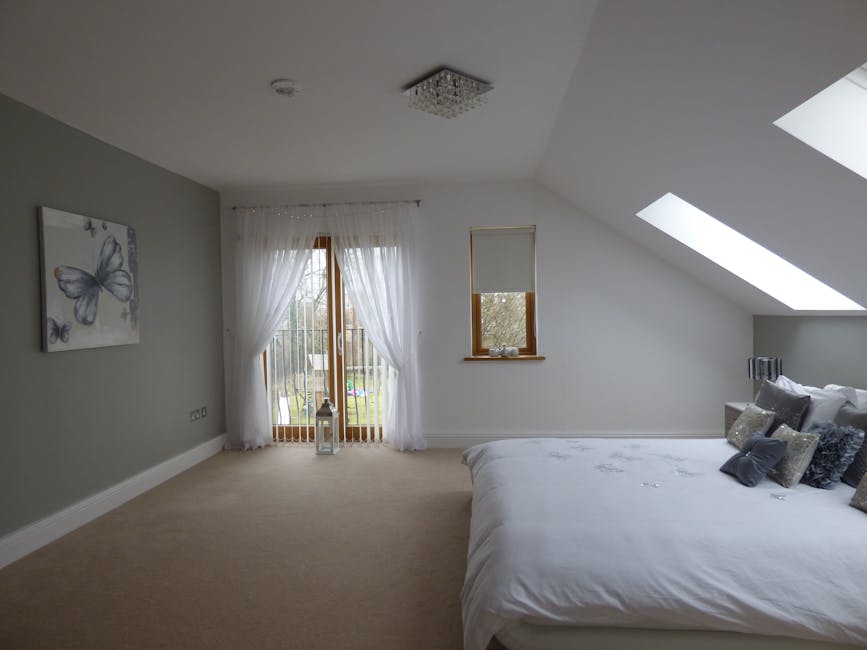 via Pexels
Space
This isn't space as in how much room you have available. Instead, this is about how you utilise it, and how you can show to those looking around your home that you are utilising it. Show them every nook and cranny that you have been able to use to store your items – especially if they're out of view. Many dwellings that are up for offer at present don't offer the masses of space that were available to generations previous to ours. There are space savers available at places like IKEA which are ingenious solutions to housing items that can't find their place anywhere else in your home. If they benefit you in the long run, definitely get them; the more that you can show potential buyers that you can function well in the space available, the more likely they are to put down an offer as soon as they can.