This summer looks set to be a sizzler, but that doesn't mean you should strip yourself of your accessories. Instead, dare to bare the best of this season's accessories to add style and functionality to your casual outfit. It doesn't matter whether you're in high-end sportswear or you're donning sandals, shorts, and a tee. Check out our his and hers accessories guide:
Sunglasses
For her – Oversized glasses continue to dominate the trend lists this season. But more and more celebrities are wearing sports sunglasses when they're out in their fitness wear. These are smaller and more fitted, featuring textured arms to help them stay in place when you're out for a run.
For him – It has to be sleek sports sunglasses this season. They look great and work with almost any casual outfit. Check out rims that sit in line with the eyebrow to bring out the best in your features.
Bags
For her – When the look is casual then the bag needs to match. Choose between a duffel or a backpack. The straps of a backpack tend to be more comfortable on bare shoulders. Check out these celebs who are loving the backpack look.
For him – Backpacks are the perfect way to carry everything you need wherever you go. Just chuck everything into your backpack and away you go. Go for detailed printed design in bright colors.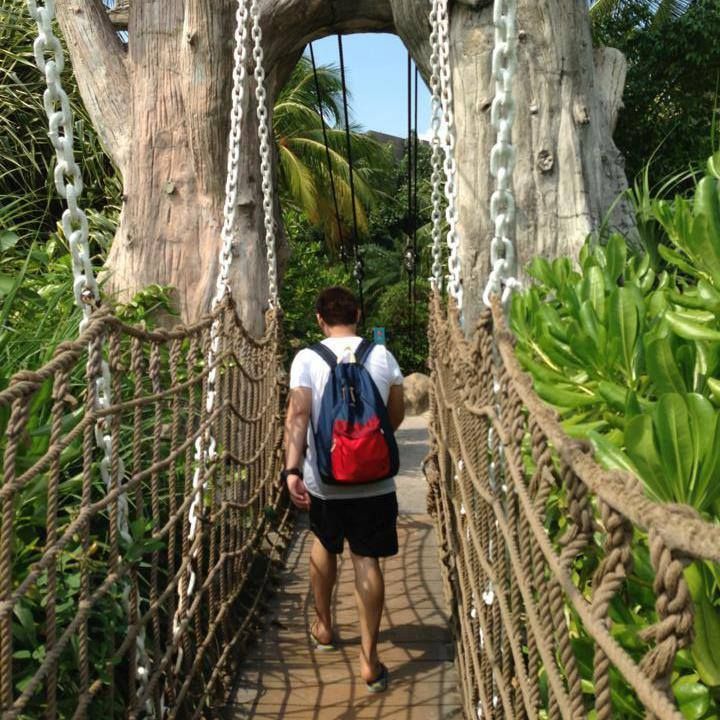 Scarves
For her – The scarf is the ultimate accessory whatever the weather. Wear it in your hair, around your waist or tied around your neck. Keep it loose if it's hot and neat if you're smartening up a bit.
For him – Thanks to celebs like Benedict Cumberbatch, the casual scarf has made a comeback, and it's hot. The trouble is, it's a little too hot on a sunny day, so save it for when the cold wind comes around.
Hats
For her – The oversized floppy wide brim look is still trending, and will look great with bikinis and casual wear. For the sports enthusiast, it has to be a brimmed cap worn the right way with the right sports logo on the front.
For him – Caps are still popular, but for something that is just starting to trend, why not try a ribboned Fedora? You can find them in several different fabrics at the moment, but we really love those with the most texture.
Watches
For her – Lightweight watches on a feminine chain style strap look great with any casual or formal wear. If you're in sportswear, why not try a fit band?
For him – With so much interest in the fitness watches that are out right now, showing off your latest Apple Watch strap is a must this season. Choose leather finishes or metallic to look good in casual wear.
There are plenty of options when it comes to casual accessories. Choose items that work well with most of your outfits. Stick to colors that are punchy and vibrant so they stand out. Enjoy the heat of the summer in style this season. You're looking hot!