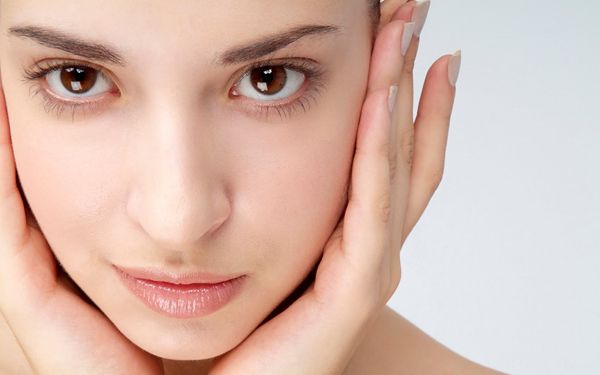 It can be tempting when the weather's nice to spend every day outside. However, the hot summer sun is known to age you quicker than anything else. Sun damage is one of the leading causes of skin cancer and the early onset of fine lines and wrinkles. But if you're already paying for your years lying out in the sun, how do you repair your skin? A common misconception is that surgical procedures like facelifts are the only solution to this problem. Luckily, there are several non-invasive options can save your appearance.
It's inevitable that as we age, so does our skin. According to Webmd.com, our facial tissue will loosen due to the loss of fat in major areas like the cheeks, temples, chin, nostrilsand jawline. For many, these are the problem areas where we would love to have firm, toned and glowing skin.If you also have a poor diet, drink to excess, rarely moisturize and smoke, you may also notice that you are paying for your poor habits. Unfortunately, we're entering the season where everyone is proud to show off their glowing, flawless skin with revealing tank tops and bathing suits. If you want to compete around the pool, why not take advantage of many cosmetic techniques that can restore your skin to its heyday?
The best cosmetic clinics offer a range of services that are non-invasive yet offer long-lasting results. You don't need to go under the knife and endure the extended painful recovery time to see tighter, glowing skin. Instead, book a consultation with one of a skincare expert who can discuss a range of cosmetic procedures that include chemical peels, laser skin tightening and cosmetic injections like Botox. Whether you are looking to firm up your jawline, reinstate your cheekbones or minimize fine lines and wrinkles, these clinics can find an affordable solution that fits your budget and lifestyle.
One of the absolute best features of these new techniques is that they cost significantly less than going the surgical route. If you've also lived with horrific acne scars or hyperpigmentation for far too long, a laser skin treatment can help to change the texture of your skin and restore an even, overall tone. It can reverse years of sun damage, which are seen in fine lines and sunspots and bring out your best features. Imagine walking out with glowing cheeks, a wrinkle-free forehead and a defined jawline. With one confidential discussion with a great medical clinic, they can provide a selected treatment that will work for you.
If you're based in Ontario and looking for the best laser skin clinic in Toronto, do a little preliminary research first. Ask your friends and family for a referral or scour reputable message boards looking for a facility that offers state-of-the-art technology. Skin Vitality Medical Clinic boasts 11 locations across the greater Toronto area and specializes in Fraxel skin resurfacing. This procedure is great for reducing fine lines and wrinkles and reversing the signs of environmental damage seen on your skin. By booking a consultation with them, you can discuss the treatment's amazing benefits and be clear on any possible side affects that could occur.
One of the greatest benefits from a great cosmetic procedure is the boost of confidence that comes along with it. If you've become self-conscious about your looks, it's worth the cost. Regular cosmetic treatments at a reputable medical clinic offer skin maintenance with more affective results than fancy drugstore skin creams. You can go as often as you'd like, adjusting it to fit the seasons and your lifestyle. With summer fast approaching,it's time to show off your best and brightest skin. Book a consultation and explore your options for that natural glow.