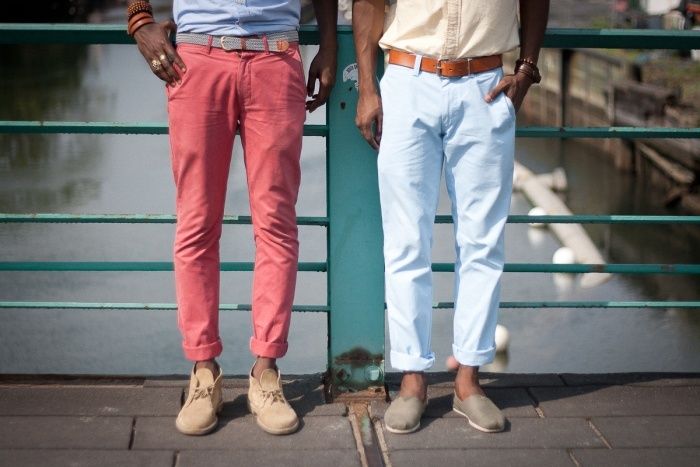 Mostly men, I included, are prefers to be preppy when it comes to their fashion. Because preppy are the most common and easy to pull off, though others aren't that much fond wearing it but on my end, I think, this kind of styling is ones must we do as we wanted ourselves to be on trends for today's fashion.
And one of the pieces we should have was this ankle pants that are usually made in khaki fabric or others prefers it as chino pants. This type of pants are really versatile because you can wear them off in various occasions thus they're the most comfortable as you wears them.
Chino pants are perfectly especially on summer, just pair them off on your of fave loafers, kicks either on your slip-on shoes as long it compliments to your chosen footwear, it'll gone awesome. Hence, you better have yourself this ankle pants/chino pants this summer season for you to be "IN".