When you are a busy woman with lots of shopping to do there is nothing quite like the feel of a luxury leather wallet in your pocket. Surprisingly many women prefer to keep cash and credit cards loose in their purses or handbags. This leaves you very open to theft from pickpockets who like to delve into your bags and it also leaves us open to losing the cash we need to hand over. Having a good wallet is definitely the way to go if you want to keep all your cash and cards secure in one place, tucked away in the deepest depths of your handbag.
Of course picking the right leather wallet is always a challenge as there are so many choices. You can choose genuine leather or if you are a vegetarian you might want to consider choosing a faux leather. There are many materials used to make fine wallets these days, but there really is nothing quite like a high quality luxurious genuine leather wallet. Shop for a wallet the same way you would for a dress – consider the choices and go for what suits you.
If you are lucky enough to pick out some good leather wallets this season, then tan is definitely the color for you. Black has always been a popular color for wallets, but this season tan is the way to go. You can choose many different shades, and many different manufacturing qualities is to achieve that style or look. No longer is tan colored leather looking orange. It looks the way it should – a gorgeous glowing tan colour.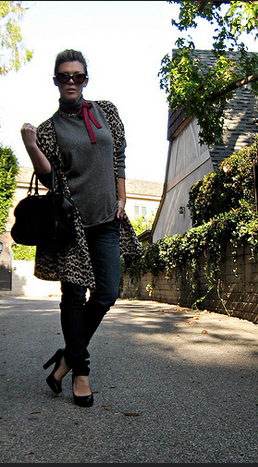 The source of this image is Flickr.com
No wallet is complete without a couple of different sections for cards. You are maybe wanting space for some photo ID and also a zip pocket for all your loose coins. You should be able to fit in all of your key credit cards and identification cards as well as notes and cash to see you through any shopping expedition. Fortunately, there are many places to buy good quality leather wallets online.
Some women like to coordinate all their handbag or purse accessories together. That way their mobile phone case or smart phone case and their leather wallet will all be in the same style as the handbag. However, if you choose to mix-and-match your purse accessories, this can look extremely stylish as well. Mix and match colors fabrics and styles to really give your handbag a punchy look. You can even personalize your purse and accessories with clip on jewels and scarves.
Take the time to carefully consider the wallet you require. If you regularly need to show photo ID, then you may prefer one with a window section. None of us can get away from using coins once or twice a week, so a zip section to keep them from spilling out is essential too. If you have a lot of credit cards, you can keep one or two key ones in the wallet, and use a detachable card holder separately. Wallets are very stylish this year, so if you can find one you like, you should be able to enjoy all the convenience they provide. Happy shopping!