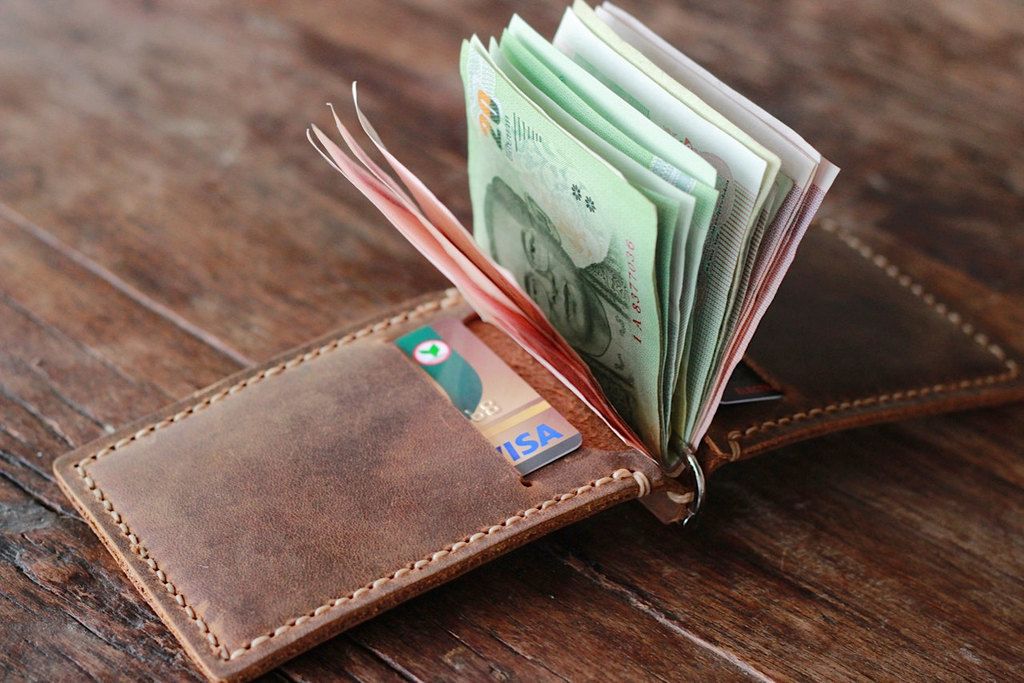 Are you tired of carrying around a heavy wallet? Sure this accessory is a lot smaller than a woman's purse; but it also takes up a lot of space in your back pocket. When you sit down, it might get in the way or cause discomfort. The money clip is a functional and fashionable alternative. Many men prefer this accessory to the wallet. Here is why.
The Wallet is Out of Date
According to many people, the wallet has lost its need. Like the flip phone of ten years ago, there is not much of a purpose for it. Instead, you can carry everything you need with a money clip. Most people leave their house with an ID, a credit card, and cash. Practically anything else you need is accessible on your phone because today is a digital era. You can show people pictures of your family using your smartphone. With an Internet connection, you can access insurance information for auto or health related needs. Even better, most stores email you a receipt so you do not have to worry about storing them.
Thanks to the digital era, men carry less in their wallets and can rely solely on a money clip. In fact, many successful businessmen do not even carry business cards. They simply use their phones for networking.
A Money Clip Is Lightweight and Fashionable
When you switch out your wallet to a money clip, you will shed some of the extra pounds you are carrying around each day. Since the accessory is small, there is an incentive to get rid of pieces you do not want to carry around each day. For example, you will probably prefer email receipts to paper ones because they do not overcrowd your money clip. These small decisions will help you lighten the load you carry and they promote a more sophisticated image.
Furthermore, most men find that these clips are easy to use, comfortable, and fashionable. They often look a lot better than an old wallet. When you have a stylish money clip like one from Ghurka, you will look more professional. After all, a money clip usually stands apart from the basic leather wallet, and it's a great way to tell people that you mean business.
Ideal If You Carry Cash
If you like to pay by cash, a money clip is a wonderful necessity. It shows off one of your most valuable assets – your money. The money clip also makes it easier to pay.
When you are ready to upgrade your wallet to a money clip, choose one that matches your style. There are several great options available.