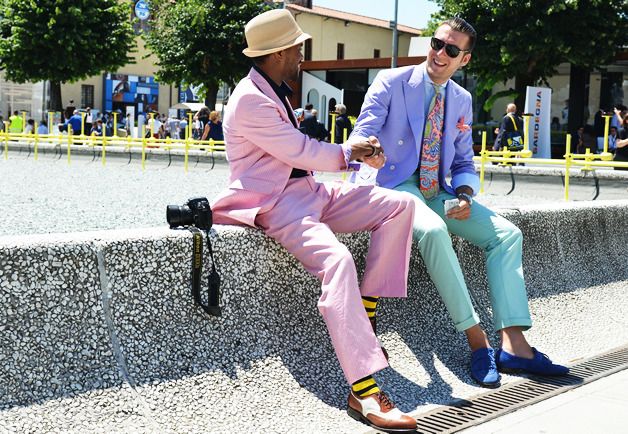 Spring is here, which means that sunshine and warmer weather are on their way. This is the time of year when daffodils and tulips bloom, trees regain their leaves, robins lay pale-blue eggs, and fluffy yellow chicks crack out of their shells. You can incorporate the pastel shades of springtime into your wardrobe, too, with the right accessories. How about rejuvenating your appearance by adding colorful scarves, bags, footwear, and accessories, such as hair ties made from pastel grosgrain ribbon, to your outfits?
Pastel Tones
Pastels are delicate, lighter hues that have a lower saturation of pigment. They can be any color of the rainbow, just in more subdued shades. Some popular pastel colors are:
Mint green
Lemon yellow
Pink
Light Salmon
Lavender
Plum
Robin-egg blue
Turquoise
Accessorize Your Wardrobe
If you want to bring new life to your wardrobe, add an array of pastel clothing items and accessories, such as:
Scarves: Add a scarf in your favorite pastel hue to one of your outfits for a fresh look. Not only will it add a splash of color, it will keep your neck and head warm in the cool morning or evening temperatures.
Backpacks and Bags: No matter whether you like small clutch purses, large totes, dressy bags, or compartmentalized backpacks, you can find them in fun pastel colors. When you carry these light-toned accessories, you will feel hopeful and lighter, just like the hues themselves.
Hair Ties and Ribbons: You can inject springtime into your look by adding hair accessories, no matter how you style your tresses. Adorn your hair with pink, yellow, violet, or green soft stretchy hair bands, elastics, or polka-dotted and striped pastel grosgrain ribbons.
Shoes: When frigid winter is replaced by a more temperate spring, it's time to put away your black and brown footwear and bring out the pastels. You can find sandals, running shoes, and ballerinas in an array of muted tones.
Watches: Add a mint, pink, or lavender watch to your wardrobe and you will know it's springtime every time you glance at your wrist!
Jewelry: You can upgrade your necklaces, rings and bracelets with grosgrain or satin ribbon. Just string beads on silk cords, and then add ribbons as ties.
Hats: Add a few fun pastel hats to your outfits, such as a:
Panama
Floppy
Boater
Bucket
Baseball cap
Bowler
Beret
Headwear can add flair to your appearance, plus shade excessive sunshine from your eyes and complexion.
You don't have to replace everything in your closet to breathe spring into your life. By adding a pastel rainbow of accessories, you will feel as reborn and rejuvenated as the season.