June 9, 2017
It is customary to give gifts to the bridesmaids and best man on your wedding day. This is a token of your appreciation for all of the hard work they have put in during the build-up to your wedding. No doubt your best man has planned your bachelor party, helped ease your nerves, and chipped in with other aspects of your wedding. A small gift can show how much you appreciate their efforts. But, what sort of gift is suitable for your best man? Let's take a look at some suggestions…
    An experience – Why not treat your best man to a day they will never forget? There are many different websites offering vouchers for gift experiences. This could be anything from a beer tour to a sporting event. Or, why not choose a luxury sports car package, enabling your best man to drive his dream car for an hour or two?
     Sterling silver cufflinks – Cufflinks make a great present because they are stylish and can be saved for special occasions. Not only this, but your best man can add them to his outfit there and then for the perfect wedding style. Why not get the cufflinks engraved, so they are personal to your friendship and wedding?
     A trophy – For a fun novelty present, why not opt for a trophy celebrating how great the person has been in fulfilling their best man duties? You can buy them here if this is something you are interested in.
     Shot glass or whiskey tumbler – Why not opt for a unique shot glass or whiskey tumbler? Or, if your best man is a beer drinker, you could choose a stylish tankard instead. From stag designs to personalized glasses, there are plenty of gentlemanly options to choose from.
     Personalized beer crate – There are plenty of companies today that give you the ability to put your own beer crate together. The crate itself can be personalized with your best man's name. You can then fill the crate with all of their favorite drinks, or why not throw in a few unique flavors for them to try?
     Personalized plectrum – Is your best man an aspiring rock star? If they play the guitar, or like to think they do, this is the perfect gift. In fact, it's a thoughtful choice for anyone that has a love of music.
     Customized tie pin – You don't need to spend a fortune in order to give someone a thoughtful and stylish gift. Why not opt for a hand-stamped tie pin instead?
  Personalized hip flask – You cannot go wrong with a hip flask, and the personalization adds a thoughtful extra tough. From novelty hip flasks to those with a simple and classic design, there is something for all tastes. You could have the date of the wedding engraved on the front or the words 'best man.' Or, why not opt for a funny quote instead?
All things considered, it is nice to show your best man that you appreciate all of their hard work in the build-up to your wedding. Consider one of the eight gifts mentioned above as the perfect way to say thank you.
June 7, 2017
We all hope that everything goes to plan for our wedding day. After all, we spend years planning all the details. So we try and ensure nothing could possibly go wrong on the big day. But it's so easy for things to occur on the big day which could turn into a big drama. And ultimately spoil the happiest day of your life. Therefore, here are some tips you need to avoid big day dramas!
Ensure your guests are in the know
It's so important to make sure that you keep guests in the loop about the big day. After all, if they miss out on important details, they might end up turning up late and missing the wedding ceremony. And then the guest who's important in your life won't be there to see you get hitched. Also, the guests might end up turning up in the wrong outfits if you have set a specific dress code that they don't know about. And it can be awkward for you and them if they are wearing something that stands out against everyone else. Therefore, keep them in the know by setting up an app or even a wedding event on Facebook. You can then update them with any developments, and they can ask you questions if they are unsure about anything!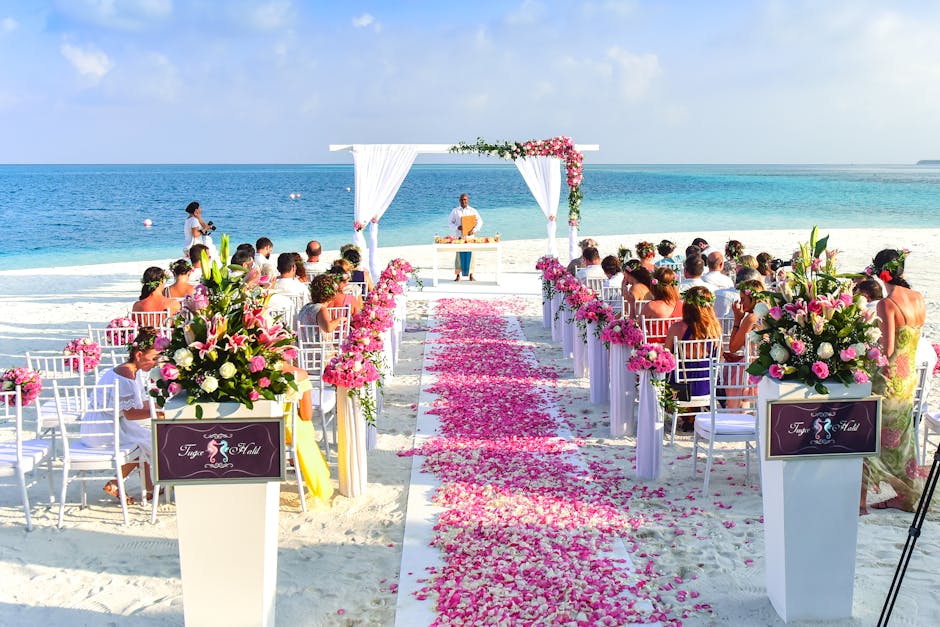 Ensure you keep in touch with suppliers
It's easy to book something for your wedding day, and then put it to the back of the mind. After all, it's something else off your checklist, so you can now move onto another essential detail. But if you do not keep in contact with a supplier, they could end up forgetting you booked them for the big day. So then you might end up with a rushed job of the flowers or cake! And if you aren't keeping up with a supplier, they might end up going out of business! So you could potentially end up without food or even a photographer for your wedding. And while you can make a claim if you set up insurance through a company like wedinsure, it still won't help you on your big day. Therefore, to ensure you don't end up with this big day drama, you need to keep in touch with the suppliers before the big day. In fact, a month or so before the wedding, meet up with them to discuss the final details. That way, everything is confirmed before the big day!
Do make the most of free tasters
A lot of suppliers will offer free tasters of their services before the big day. After all, it enables you to make sure you get something you are happy with for the wedding. But a lot of brides to be don't take them up on the offer as they are too busy with planning. However, it can leave them living with regret if their hair and makeup isn't exactly how they would have liked. And the food choices don't leave them dazzled on the wedding day. Therefore, to ensure you avoid big day dramas, you need to make the most of free tasters. Arrange them in good time before the day to ensure there is plenty of time to make changes.
And make sure you have a wedding rehearsal. That way, everyone knows exactly what to do on the wedding day!
June 7, 2017
If you've been awarded best man duties, then as you'll know, one of your most important duties is to plan a great bachelor party. If your idea of a good bachelor party involved a ton of beer, a stripper and, well that's it, then you might want to think again.
Increasingly, men are shunning 'tacky' bachelor parties for more elegant affairs, and if you want to really wow your bachelors, this is the route you should take too. It doesn't mean you can't have a few beers or a good time – that's what a bachelor party is all about – it just means that your male bonding time will be more civilized.
Sound good? Here's how to throw a high-class bachelor party your guests will love:
Choose an Activity
First of all, you should choose an activity, which will be central to the proceedings. This should be something that the groom-to-be and as many of the guests as possible will enjoy. It could be a ski trip, a camping trip, paintballing or a Casino Night (https://uk.pinterest.com/explore/casino-night-party/), it doesn't matter what the activity is as long as it's not too dangerous (the last thing you want is a groom with a broken leg), it's not too tacky and it's affordable enough for everyone who you're inviting.
Set the Date
When setting the date for a bachelor party, you should probably steer clear from doing the traditional night before the wedding thing, because, if you want to all be able to let your hair down and have a few beers, you'll be able to do this without worrying about your state the next morning. You should also make an effort to ask as many of the people you're inviting what would work best for them. You won't be able to accommodate everyone, obviously, but by asking, you can arrange a date that suits most to ensure a decent turnout.
Organizes Some Transport
It's a bachelor party, so chances are you'll be drinking. So, do the sensible thing and organize some transport, but don't just book an Uber, go all out and hire a limo from http://www.fl-limousine.com/florida-limousine-service and not only will your party will be instantly more high-class, but your whole party will be able to ride together, and keep the party going when you're traveling between venues.
Send Out Invitations
You might think that sending out invites on Facebook will do the job, but remember you're trying to be classy, so real paper invitations, like the ones at https://www.paperlesspost.com/cards/category/bachelor_party_invitations, are a must. Before sending, make sure that you've written down the names of all the groom's close friends and family members, so as not to offend anyone and make it clear on the invitation how much they're expected to contribute to the event and when you will need the cheque by. Don't just spring the cost on them at the last minute because that really isn't classy.
Dress Up
On the invitation, it might be a good idea to state a dress code. This doesn't have to be too formal unless you're having a Casino Night or something similar where a suit adds to the atmosphere, but it should at least be smart casual if you want to keep it classy.
Have you recently thrown a high-class bachelor party? Do you have any tips for others who want to do the same?
May 26, 2017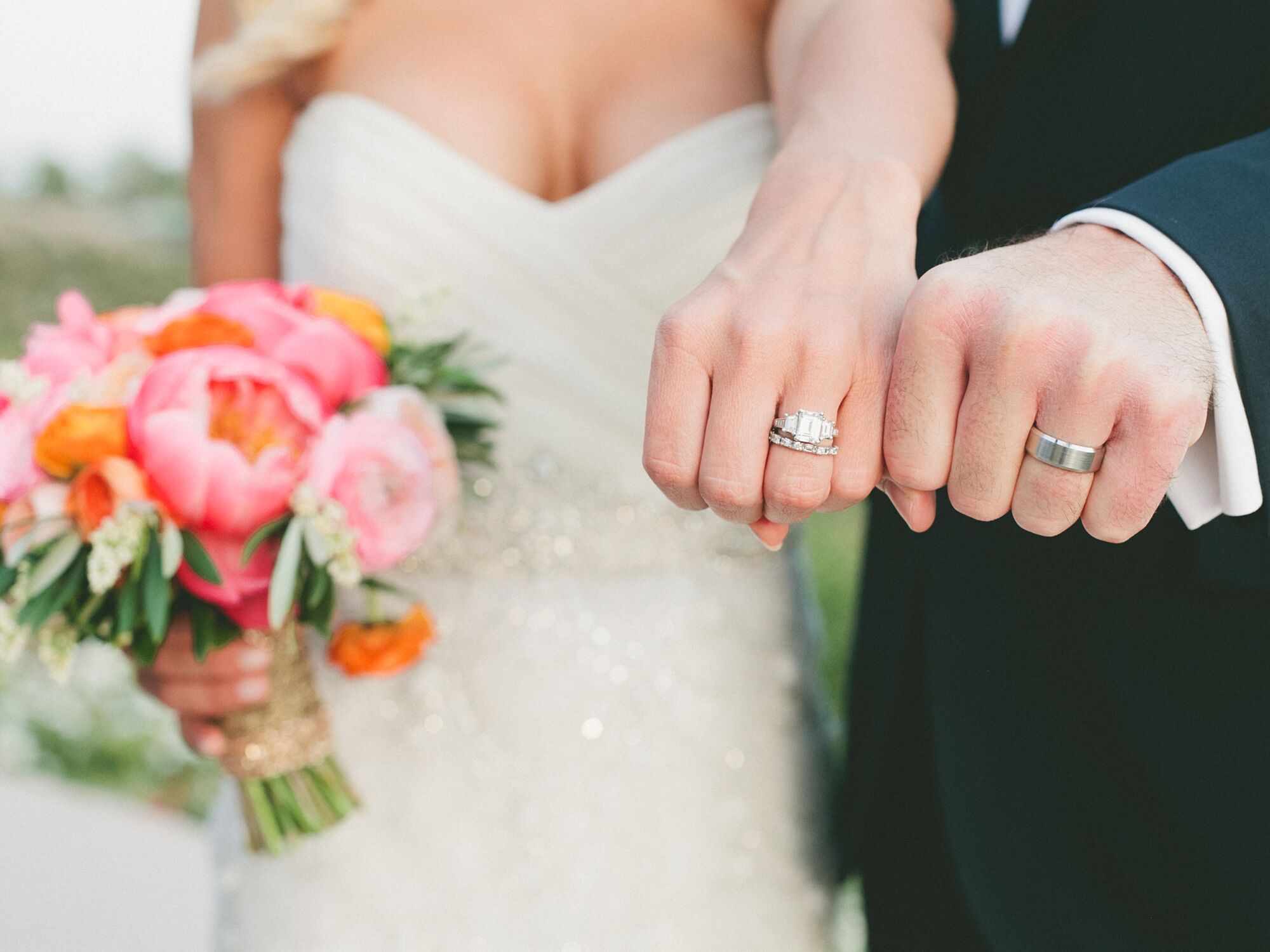 It can be hard to know where the focus should be on your big day. There's so much to plan, and the afterparty often seems as important as the wedding ceremony. But, let's strip things back for a moment. What is a wedding, in essence? It's a ceremony in which you, and the person you love, declare that love for all to see. With that in mind, the party, and all that other stuff come second. What matters most is the vows, right? So, how can you ensure they're as special as they can be?
WRITE YOUR OWN
Writing your vows may be a frightening concept. But, it's the best way to ensure you pay them the mind they deserve. It's also a sure way to make your day your own. If you blow everyone present out of the water with your romantic declarations, they won't forget it in a hurry. It'll set your wedding apart from any others. And, most importantly, it'll ensure you and your partner cement your love from the heart. The good news is, there are many guides out there that should help you get this right. So, don't worry if you don't know where to start! For the most part, you don't have to be amazing with words to write great vows. All you need to do is look into your heart and speak the truth. Easier said than done, perhaps, but it may not be as hard as you think.
CAPTURE THE MOMENT
Wedding photography is big business. We spend a lot of money trying to capture our special day. When it comes down to it, though, one special moment is often missing from our albums; our vows. There are many reasons for this. For one, it's not always practical to have a photographer snapping while you're up there for everyone to see. And, depending on where you get married, they may request the photographer doesn't take pictures during the ceremony. But, this is the moment you should most want to capture! You could encourage guests to take photos. Or, you could get a photographer like Vittore Buzzi, to stand to the side and take some snaps. If your venue forbids it, you could always reenact the moment afterward. It may seem strange, but it's worth doing.
PRACTICE MAKES PERFECT
As a testament to how important the vows are, they're often the part we get most nervous about. It makes sense; this is your moment in the spotlight. But, with nerves can come a complete blank of the mind. Whether you're writing your vows or not, you may lose your place, stumble over your words, or forget them altogether. All a worst nightmare, we're sure you'll agree. It's true that writing your vows means you can have them there in front of you if you want. But, you could still lose track of where you are. The best thing you can do is practice. That way, you'll be more prepared when the time comes.
May 23, 2017
Not all of us want a perfect white wedding complete with meringue dress and the same old readings that it feels as though half the world goes for. If you're tired of going to the same wedding every other weekend, and you'd like to make yours a little different, here are some tips to help.
Your Theme
Image source
Not every wedding has to have a theme but if you want yours to be a little out of the ordinary, it's sure to be a day that everyone there will remember forever. Think about things that really represent you and your partner – maybe you both love Harry Potter so you want to call all the tables after Hogwarts houses and provide Bertie Botts Every Flavour Beans as a wedding favour. Maybe you're both big literature fans so you're planning to make decorations out of second hand books and give second hand books to each of your guests. Maybe you both love to travel so the decorations are made up of maps and globes and your cake is in the shape of a suitcase. No matter what you do, focus on the ways that your theme represents you as a couple.
Your Style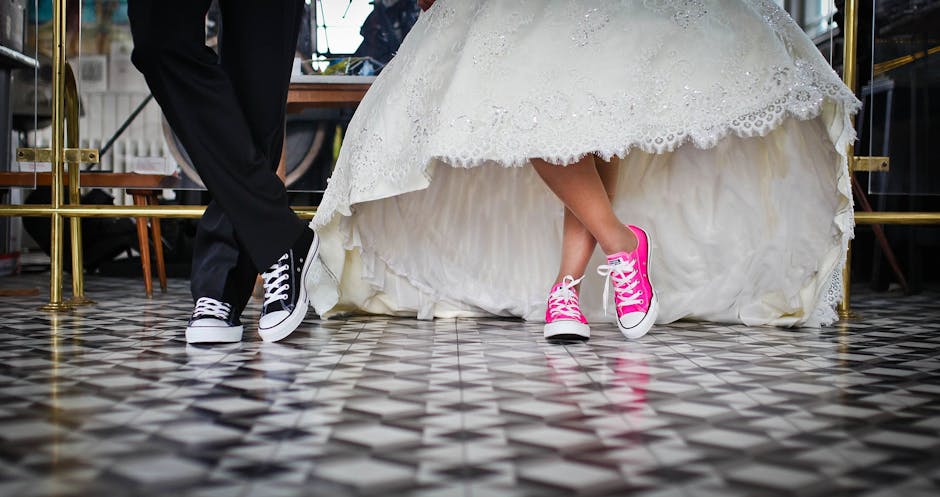 Image source
A lot of people think that the top rule of weddings is that they have to wear a white dress. But if that doesn't seem like you, or you don't like the cultural connotations of virginity and innocence and purity attached to white dresses, then you could always go for something completely different. The only thing that you need to focus on is that you feel special and beautiful – if you love turquoise or purple a lot more than you love white, go for that instead! You don't have to do what society tells you to do. Go for jewellery that looks good with your dress – you could even talk to a diamond wholesalers and get a bespoke piece that you'll love for the rest of your life. Finally, make sure that you wear plenty of setting spray over your makeup and hairspray on your hair so they can handle a night of vigorous dancing!
Your Music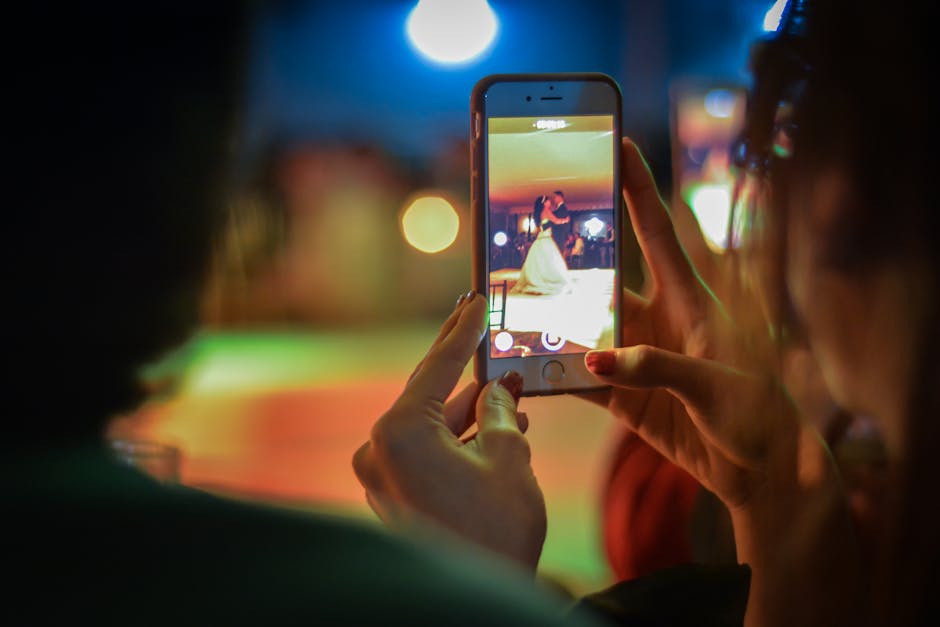 Image source
Finally, make sure that your music is both absolutely perfect for you as a couple and suitable for your guests to dance for the whole night – let's face it, you might love heavy metal, but your grandma might be a little baffled by it. Play some older music for the older generation like Frank Sinatra and Ella Fitzgerald, and then later in the evening you can bring out some Rihanna and Beyonce to get everyone onto the dancefloor for a great party. Depending on when you met, you can play songs that remind you of the first days of your relationship – maybe pop punk had its heyday then so you're going to add a little Blink 182 to your playlist. Remember that you don't need a DJ to have a great night of music, you can organise your own playlist yourself so you can make it absolutely perfect and full of songs that you love.
May 16, 2017
One of the most important and most enjoyable parts of planning one's own wedding is being able to use it as an opportunity to express oneself. You can express your love, the nature of it, and also a little something about your individual natures. Doing this is often what sets apart a great wedding from just a good one. Those weddings that tend to really stick with us are those which went out of their way to express the love in its truest form. If you are able to do this, then you will probably be as delighted with your wedding as you could hope to be. There are a few main areas where it can be particularly useful to express your love more clearly – let's see what those are.
Rings
The rings are part of the wedding that you will probably spend the most time on, if only because you will be wearing them for the rest of your lives. It makes sense to do so, as you want to be as happy with them as possible. But choosing wedding bands can be surprisingly tricky, and you might find that it takes a lot more time than you had previously supposed. As it happens, there are many ways of ensuring that your rings are as personal to you as possible. You could consider actually having them engraved in order to truly personalise them – or you could just go out of your way to find bands which really do suit the both of you down to the ground. If you manage to find rings that really make sense, you will probably feel that it is really meant to be. It's a great feeling when that happens, and it's more likely to happen if you take your time with it.
Entertainment
Something that every good wedding needs is decent entertainment, especially during the reception. Of course, your options for what to do here are practically endless, so you should be sure to spend some time going through your choices. You want to go for something that accurately reflects the two of you. This could be a band that you both have always enjoyed together, perhaps the artist who made your own shared song,or it could be something that you have both discovered recently and could symbolize your ongoing love. You want to ensure that everyone else will be able to enjoy them as much as possible, so try not to go too niche here, but do also remember that it is your special day and that is what matters most.
Venue
The venue itself can be a fantastic opportunity to show everyone exactly what the two of you are about. These days, venue choices are becoming more and more varied and interesting, and if you want to show off your love you can use the actual setting itself to do so with surprising effectiveness. Be sure to plan far ahead, to give yourself plenty of time to find the ideal setting.
May 16, 2017
We often forget about the groom on the wedding day and even in the days or months leading up to the ceremony. It is often believed, perhaps rightly so, that the bride is the guest of honor. Though it's certainly true to say that if the groom looks a mess it can throw off the entire style and look of the wedding. When you look through your wedding photos years down the line, you don't want to cringe at your appearance on one of the most important days of your life. You want everything to be picture perfect.
So, for once, let's forget about the dress and think about the suit instead. Let's stop looking at makeup tips and make sure we buy the right shoes. Here are some tips to make sure you look like a prince on your wedding day.
Choose The Right Suit
The first factor we need to think about when making sure you have the perfect style for your wedding is the suit. If you want to look like the type of gentlemen, every girl dreams of saying 'I do' too, you need to make sure you have a custom, fitted suit. It should be measured to match your body beautifully, tight and loose in all the right areas. Only a professional bespoke suits designer can ensure that this is the case, so that's where you need to buy from. Just like the wedding dress, you should never buy a suit off the rack for the big day. You need to make sure that it is custom made to suit you, no pun intended.
Perfectly Matched
You'll have a few little accessories to choose from when selecting your wedding outfit. These are the tie, the cumberbund, and the cufflinks. Each one should match the other in color and style. As well as this, you may want to think about matching the color with something that the bride is wearing. For instance, your bride may have decided not to wear white on her wedding day. Instead, she could have opted for a beautiful rouge dress. If that's the case, matching the dress with the shade of the tie will ensure you both look absolutely stunning in your wedding photos.
Preparation Time
Finally, you need to make sure that you are preparing for the big day. Your shoes need to be polished until they shine and your suit must be properly pressed. Don't leave this until the last minute and don't try and get the creases out yourself. Instead, take it to a professional dry cleaners and ensure that the suit looks brand new, even if you bought it nearly a year ago.
You might also want to think about getting your haircut and styled a day or two before the big event. That way you can make sure that the groom looks properly groomed when he stands at the front of the aisle, waiting for the love of his life to arrive.
We hope you see now that making sure the groom looks like royalty is just as important as transforming the bride into a princess. At the very least, it will ensure that her dream of the perfect wedding comes true.
May 16, 2017
Deciding to get married is a massive decision and an immense source of happiness to a lot of people. In the days after your proposal, you may still be so consumed with excitement and contentment that you may not give much thought to the practical aspects of actually making it happen. However, as you start to get used to your new situation and realise that you're now engaged, you will need to start considering all of the small details of the event itself. It can be overwhelming at first. The principal thing that you have to do is get the legal side sorted out. Whether you are going to get married in a religious ceremony or not, it is not an actual marriage unless it is recorded by a legal representative of the state. There is then organising a church (if you do decide to perform a religious rite) and what you're going to wear. You then have to go about drawing up a guest list and making and sending out invitations. The organising does not stop there though. There is catering to worry about as well as a venue. You might also think about issuing a register so that your guests can buy you gifts they know you'll like and you should also buy gifts for your bridesmaids and groomsmen. Finally, there is a honeymoon to worry about.
All of these things can seem like a lot of work, especially when you have to spend about £25,090 to get them all done. However, it does not need to be as stressful as it seems. Here are a few ways to make your wedding day as calm and beautiful as it should be:
You do not need to look far to find small businesses that will be happy to take care of whole aspects of your wedding. All you need to do is consult a Wedding Listing Website to find people in your local area who can help you create the exact wedding that you want. One of the benefits of working with small business owners is that the work that they do is not ubiquitous. It is unique to them. Besides, if they are in business, they must be good at what they do. It is always good to get recommendations where you can as well.
Rely on the people around you. The role of being a bridesmaid or a groomsman is not just a superficial, nominal position which means you get to stand near the altar during the ceremony. Those people are there to help you through what can be a difficult time. If you need to delegate, then do so. Ask their advice and allow them to support you emotionally. They are your friends, and they will help you organise the biggest, most expensive party you'll ever throw.
Do not let other people's expectations affect your decisions. You do not need a massive wedding, whatever anyone tells you. If you want a small, intimate day, then go for that. Weddings can sometimes be more stressful than they need to be because the bride or groom is doing it all for someone else. Plan the wedding you want and no other.
May 15, 2017
One of the most vital things to get right when you are getting married is picking the venue. Remember that the venue is the backdrop to the either the celebration or the entire day, and it can have a huge effect on everything from the food to the service. In fact. it's such a big deal that you should put in the effort to pick a venue that matches perfectly with your day. Read on to find out how to do this.
Large weddings
Some folks can't imagine getting married without all of their friends and family along side them. Which is fine if you have a relatively small circle, but if you have a large extended family it can cause some real issues.
Just finding a place that is big enough to fit in chairs and tables for over 200 people can be a real challenge. As many venue can only cater up to 150 max.
Of course, there are a few around that can hold more like The Bristol Harbour Hotel. But most can only accommodate this number with a marquee pitched on the lawn. Which means you are best off having a summer wedding to ensure that the weather is as good as possible.
Vintage weddings
Vintage weddings are super popular at the moment and this trend show no sign of slowing down. You have the old school Hollywood glamour type, which is all about diamonds, black and white and, classic elegance. Then there are the English rose vintage type with teacups, bunting and lot of flowers.
But it's no good spending all of that time and money of a wonderful theme if the venue itself does not fit. That is why you have to pick one that will mesh with your vintage decoration  in a seamless way. So invest a little time in considering places like The Wood Norton wedding venues, or Alrewas Hays. As then you can be sure that you can make it work perfectly for your day.
Casual weddings
We are kind of in the era of anything goes with weddings which means that you are quite within your rights to have a much more informal do than was previously fashionable.
But what venue would this best? Well, why not try hiring a yurt tent, complete with fire pit,  for a super informal, festival atmosphere? Or, if that's not your thing what about hiring our yours and your partners favourite bar and having a darn good knees up, without all the fuss and bother?
Small weddings
Small weddings are known to be intimate and meaningful, but it can be a mistake to think finding a venue for such a wedding will be easy. This is because most dedicated venues are set up for medium sized weddings, and may be too expensive or too big to be suitable.
Instead why not consider a registery office ceremony and then hire out a private room in your favorite restaurant? Then you will have a dedicated space for your wedding breakfast that will have a great atmosphere, even though there is just a few of you.
May 10, 2017
You only get one wedding day (…hopefully), and so you want everything to run as smoothly as possible. No doubt, you have spent the entire preparation period worrying about all of the different things that could go wrong. Well, this article is here to help you! Read on to discover some of the most common wedding mishaps and how you can avoid them.
There is no music – While you may have booked a band or a DJ for your wedding, it is important to have a backup option. Create a wedding playlist just in case something goes wrong, for instance, there could be a fault with the equipment or the DJ may be a no show. It's unlikely, but the last thing you want is a room filled with silence on your special day.
You hate your wedding photographs – You wouldn't believe how many people get their wedding photographs back and hate them. Firstly, it all comes down to choosing a photographer with care. Conduct plenty of research and don't simply ask one of your mates to take the photos. Secondly, think about what the photographer is asking you to do and what the end result is going to be. If you don't want cheesy, staged photos, don't do them – ask the photographer to take natural, unguarded photos instead. For some tips on getting camera ready for your big day, click here.
You run out of alcohol – Are you supplying your own alcohol? If so, make sure you account for extra guests and always overestimate on the amount of alcohol you need. Calculate how much liquor, beer and wine you think you will require, and then double it! You will be shocked by just how much gets drunk throughout the day. It is a good idea to find a store that allows you to return any unused alcohol, so you don't suffer financially if you have too much.
Running behind schedule – Are you someone that has a tendency to always be late? Even weddings that have been planned to perfection don't always run on time. The bridal party may be held up in traffic or the photos may take a lot longer than expected. Don't panic and be prepared to adapt to changes throughout the day. It will also help if you plan for a little bit of extra time per each activity when you are putting together your schedule.
Family bust-ups – There is nothing worse than your aunt Sandra and your grandad Bill getting into an argument about something that happened ten years ago, but you'd be surprised how quickly tempers fly when alcohol is involved. Step in and tell them your wedding isn't the place for it. And, make life easier for yourself by carefully arranging your table plan.
Unfortunately, no matter how much time and effort you spend planning your wedding, there are situations that can arise that are less than ideal. But, rather than letting them ruin your day, use the advice that has been provided above to deal with them effectively.