July 19, 2017
All weddings seem to follow a set format; ceremony, reception, some sort of food, and a night of entertainment. It's a nice guideline to follow, but you should also feel free to have something unique for people to talk about at your wedding – besides you and your partner, of course. Whether it's something useful for your friends, or a way to make more memories, the following ideas will have people talking about your wedding at your 50th anniversary.
Childcare
It can be tricky deciding whether to invite friends with small children. Of course you want them to be there, but they'll have to decide between keeping the kids entertained or hiring a babysitter so they can partake in all the fun. Make the decision for them by hiring a wedding nanny for the big event. Set them up in a room near the reception and stock the room with snacks, games and a portable DVD player to keep them entertained and make sure there's a soft sofa and blankets for those inevitable naps. Mention to their parents that they can check in on their children whenever they want. Your friends will thank you for your thoughtfulness, and remember your wedding as a rare night off.
Food trucks
It's tough catering for so many people, especially if they all have different dietary requirements. Instead, why not hire a few food trucks to park outside your venue for a few hours. You could hire one vegetarian truck, one hot dog and burger truck, or just a big pizza truck to keep everyone happy. You could supplement the food from the trucks with a few salads, fresh beverages, and some small desserts to go with the wedding cake.
Photobooth
Usually, you'll have a professional photographer walking around taking pictures of everyone, and, of course, everyone will be taking their own shots and selfies on their smartphones. However, you can take more memorable photographs, and add another unique feature to your wedding by getting a Wedding photobooth and Giant LOVE letter hire to decorate your dance floor. Everyone can wear funny hats, giant sunglasses, or feather boas in the pictures and instantly have a hard copy to take home. It could be a long time before all your loved ones are in the same room again, so this is a nice souvenir for them to treasure.
Keep everyone dancing
If your wedding venue has a dance floor, you want to make the most of it by getting everyone dancing. This can be a bit challenging is most of your guests are shy about their moves. To add a little encouragement, request songs that are special to specific guests. For example, if you and your college friends had a special song that always got you dancing, have the DJ play that song and request that they all dance with you. Special dances don't just have to be reserved for your partner or parents; after all, your friends have lived through this relationship with you too.
June 20, 2017
When you think about a marriage proposal, you are likely to think of a man dropping to one knee and producing a ring. Usually, this is done in a very romantic setting, either in public or in private, depending on the preferences of the couple. However, in various places around the world, the way proposals work are very different.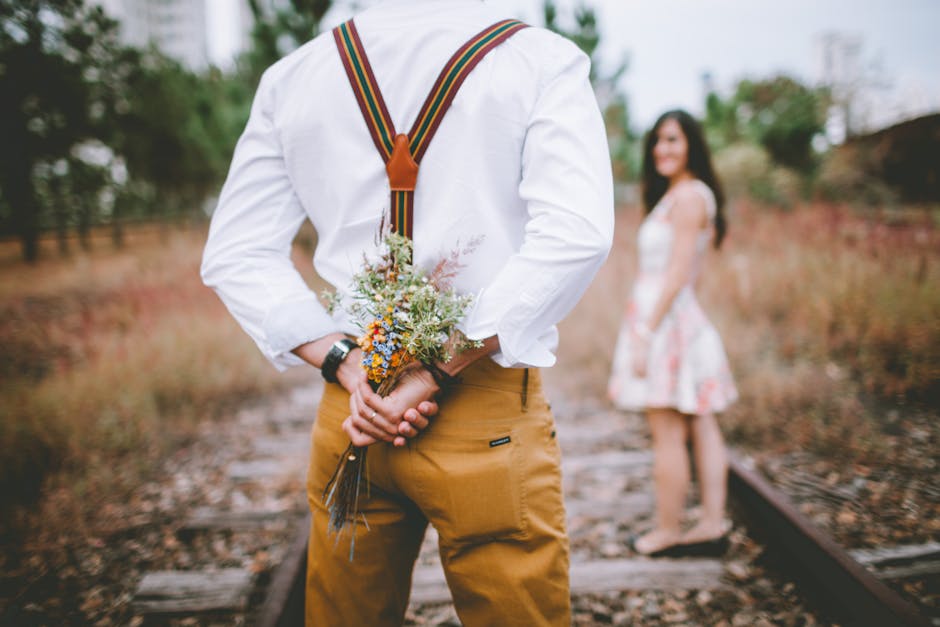 Proposals in Vietnam
Should you be in Vietnam, then a proposal has nothing to do with romance. Rather, it has to do with the families approving of the union. In fact, unless both parents accept, the marriage is unlikely to take place. On a side note, if the families do agree, they will also be involved in the entire ceremony, from the wedding hire to setting the date!
Proposals in Japan
In Japan, an engagement happens after a ceremony known as a Yunio. Here, the families of both the bride and groom meet and exchange a total of nine gifts, each wrapped in delicate rice paper. The presents stand for good wishes and particular sentiments such as healthy children, wealth, and longevity.
Proposals in Chile
In Chile, both the bride and the groom will wear an engagement ring, which will be on their right hand. Then, on the day they get married, that ring is moved to the third finger of the left hand instead. Where in our cultures wedding props with a difference are all the rage, Chile is more about the simplicity.
Proposals in India
Many marriages in India are arranged by families. However, it is now more widespread for children to choose their own suitors, although family approval continues to be vital. If the engagement is accepted, a huge party will usually follow.
Proposals in Ghana
In Ghana, the groom would take some close family members and knock on the door of his bride to be, announce he intends to marry her. This happens just one week before the wedding itself and is known as the 'knocking ceremony', or Kokooko.
Proposals in Thailand
Thai men perform a 'gold engagement' or Thong Mun. Hence, to show his intentions to marry, he will present his bride to be with lots of different gifts, all of which must be gold.
Proposals in Greece
In Greece, men must ask permission of the father of the bride first. If he accepts, then they must receive pastoral counselling three times for approval and blessings. Once done, a huge party will ensue.
Proposals in France
In France, a man will ask his beloved for her hand in marriage. If she accepts, they then ask permission of her father. Presuming he also agrees, the engaged couple will go ring shopping together. The ring will then be presented at a small family gathering.
Proposals in Scotland
In Scotland, a man will go through a Beukin or Speerin, which means the father of the bride will set them various tasks to complete if he is to marry the daughter.
These are just some examples of the interesting cultural differences regarding asking for someone's hand in marriage. Each country will have its particularities and traditions. Hopefully, those will continue to exist.
June 19, 2017
When it come to picking your wedding venue you really want to make the right decision. You want you guests to be swept away with the romance of the place. What you don't want is everyone to be complaining about how difficult it is to get to. Or, how your cousin's' wedding was at a much nicer place. With that in mind read on for some advice on wedding venue issues and how to resolve them.
The reception venue is separate to the ceremony
Why this is such a big deal, I'll never understand? As this has been the way that wedding have been for decades. It's just that since folks have started to have their celebrations in hotels, that can offer both the service and the reception, people's ideas of what to expect has changed. But remember, if you want to have your ceremony if a different location than your reception it is perfectly possible.
To do this, you can ask your guests to make their own way from one to the other. But for convenience's sake, it is usual to put on some transport.
This can be in the form of regular taxis or minivans. But it's much more fun and festive to provide something like an old vintage bus, or even a hay ride for you guests. Especially, if it fits in with the theme of your day.
The venue doesn't offer catering
Another venue problem can be that you have found the perfect place, but they don't offer any catering or drink packages. Luckily, you can hire outside caterers in to provide food and refreshments for your party.
Remember, even if the venue doesn't have a kitchen or bar, this isn't a problem. As many caterers can provide outdoor kitchens and pop up bars for the evening, along with people to man them.
The venue is remote
Another issue can be if your wedding venue is in a remote location. Of course, some of the most beautiful and picturesque places are remote, far away from civilization. So if you want to host your wedding in a place like that, remember the following guidance.
First of all, try and find somewhere locally for you guests to stay. This will make it a lot easier for them to get to the location for the start of the service. Also, provide a printed map and postcode for Sat Navs so your guests can find their way to the venue easily. As no one wants to arrive at a wedding stressed out of their mind because they have been lost for the last hour and now they are late.
The venue is not exclusive
Lastly, a common issue with wedding venues that you may come across is that you do not have exclusive use for the duration of your celebration. This means that other events, possibly even other weddings are going in at the same time, in the same building.
However, you will likely have your own area in which to stick to so it shouldn't be too much of a problem. Also, wedding venues that offer multiple events at one time are often much more reasonably priced than exclusive ones. So it can make sense financially to go for this option.
June 9, 2017
It is customary to give gifts to the bridesmaids and best man on your wedding day. This is a token of your appreciation for all of the hard work they have put in during the build-up to your wedding. No doubt your best man has planned your bachelor party, helped ease your nerves, and chipped in with other aspects of your wedding. A small gift can show how much you appreciate their efforts. But, what sort of gift is suitable for your best man? Let's take a look at some suggestions…
    An experience – Why not treat your best man to a day they will never forget? There are many different websites offering vouchers for gift experiences. This could be anything from a beer tour to a sporting event. Or, why not choose a luxury sports car package, enabling your best man to drive his dream car for an hour or two?
     Sterling silver cufflinks – Cufflinks make a great present because they are stylish and can be saved for special occasions. Not only this, but your best man can add them to his outfit there and then for the perfect wedding style. Why not get the cufflinks engraved, so they are personal to your friendship and wedding?
     A trophy – For a fun novelty present, why not opt for a trophy celebrating how great the person has been in fulfilling their best man duties? You can buy them here if this is something you are interested in.
     Shot glass or whiskey tumbler – Why not opt for a unique shot glass or whiskey tumbler? Or, if your best man is a beer drinker, you could choose a stylish tankard instead. From stag designs to personalized glasses, there are plenty of gentlemanly options to choose from.
     Personalized beer crate – There are plenty of companies today that give you the ability to put your own beer crate together. The crate itself can be personalized with your best man's name. You can then fill the crate with all of their favorite drinks, or why not throw in a few unique flavors for them to try?
     Personalized plectrum – Is your best man an aspiring rock star? If they play the guitar, or like to think they do, this is the perfect gift. In fact, it's a thoughtful choice for anyone that has a love of music.
     Customized tie pin – You don't need to spend a fortune in order to give someone a thoughtful and stylish gift. Why not opt for a hand-stamped tie pin instead?
  Personalized hip flask – You cannot go wrong with a hip flask, and the personalization adds a thoughtful extra tough. From novelty hip flasks to those with a simple and classic design, there is something for all tastes. You could have the date of the wedding engraved on the front or the words 'best man.' Or, why not opt for a funny quote instead?
All things considered, it is nice to show your best man that you appreciate all of their hard work in the build-up to your wedding. Consider one of the eight gifts mentioned above as the perfect way to say thank you.
June 7, 2017
We all hope that everything goes to plan for our wedding day. After all, we spend years planning all the details. So we try and ensure nothing could possibly go wrong on the big day. But it's so easy for things to occur on the big day which could turn into a big drama. And ultimately spoil the happiest day of your life. Therefore, here are some tips you need to avoid big day dramas!
Ensure your guests are in the know
It's so important to make sure that you keep guests in the loop about the big day. After all, if they miss out on important details, they might end up turning up late and missing the wedding ceremony. And then the guest who's important in your life won't be there to see you get hitched. Also, the guests might end up turning up in the wrong outfits if you have set a specific dress code that they don't know about. And it can be awkward for you and them if they are wearing something that stands out against everyone else. Therefore, keep them in the know by setting up an app or even a wedding event on Facebook. You can then update them with any developments, and they can ask you questions if they are unsure about anything!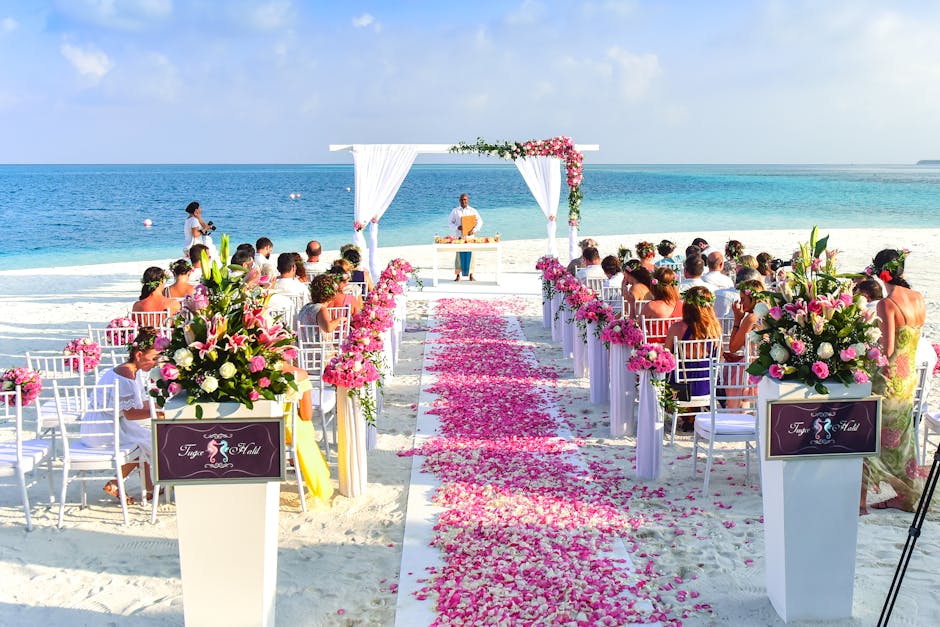 Ensure you keep in touch with suppliers
It's easy to book something for your wedding day, and then put it to the back of the mind. After all, it's something else off your checklist, so you can now move onto another essential detail. But if you do not keep in contact with a supplier, they could end up forgetting you booked them for the big day. So then you might end up with a rushed job of the flowers or cake! And if you aren't keeping up with a supplier, they might end up going out of business! So you could potentially end up without food or even a photographer for your wedding. And while you can make a claim if you set up insurance through a company like wedinsure, it still won't help you on your big day. Therefore, to ensure you don't end up with this big day drama, you need to keep in touch with the suppliers before the big day. In fact, a month or so before the wedding, meet up with them to discuss the final details. That way, everything is confirmed before the big day!
Do make the most of free tasters
A lot of suppliers will offer free tasters of their services before the big day. After all, it enables you to make sure you get something you are happy with for the wedding. But a lot of brides to be don't take them up on the offer as they are too busy with planning. However, it can leave them living with regret if their hair and makeup isn't exactly how they would have liked. And the food choices don't leave them dazzled on the wedding day. Therefore, to ensure you avoid big day dramas, you need to make the most of free tasters. Arrange them in good time before the day to ensure there is plenty of time to make changes.
And make sure you have a wedding rehearsal. That way, everyone knows exactly what to do on the wedding day!
June 7, 2017
If you've been awarded best man duties, then as you'll know, one of your most important duties is to plan a great bachelor party. If your idea of a good bachelor party involved a ton of beer, a stripper and, well that's it, then you might want to think again.
Increasingly, men are shunning 'tacky' bachelor parties for more elegant affairs, and if you want to really wow your bachelors, this is the route you should take too. It doesn't mean you can't have a few beers or a good time – that's what a bachelor party is all about – it just means that your male bonding time will be more civilized.
Sound good? Here's how to throw a high-class bachelor party your guests will love:
Choose an Activity
First of all, you should choose an activity, which will be central to the proceedings. This should be something that the groom-to-be and as many of the guests as possible will enjoy. It could be a ski trip, a camping trip, paintballing or a Casino Night (https://uk.pinterest.com/explore/casino-night-party/), it doesn't matter what the activity is as long as it's not too dangerous (the last thing you want is a groom with a broken leg), it's not too tacky and it's affordable enough for everyone who you're inviting.
Set the Date
When setting the date for a bachelor party, you should probably steer clear from doing the traditional night before the wedding thing, because, if you want to all be able to let your hair down and have a few beers, you'll be able to do this without worrying about your state the next morning. You should also make an effort to ask as many of the people you're inviting what would work best for them. You won't be able to accommodate everyone, obviously, but by asking, you can arrange a date that suits most to ensure a decent turnout.
Organizes Some Transport
It's a bachelor party, so chances are you'll be drinking. So, do the sensible thing and organize some transport, but don't just book an Uber, go all out and hire a limo from http://www.fl-limousine.com/florida-limousine-service and not only will your party will be instantly more high-class, but your whole party will be able to ride together, and keep the party going when you're traveling between venues.
Send Out Invitations
You might think that sending out invites on Facebook will do the job, but remember you're trying to be classy, so real paper invitations, like the ones at https://www.paperlesspost.com/cards/category/bachelor_party_invitations, are a must. Before sending, make sure that you've written down the names of all the groom's close friends and family members, so as not to offend anyone and make it clear on the invitation how much they're expected to contribute to the event and when you will need the cheque by. Don't just spring the cost on them at the last minute because that really isn't classy.
Dress Up
On the invitation, it might be a good idea to state a dress code. This doesn't have to be too formal unless you're having a Casino Night or something similar where a suit adds to the atmosphere, but it should at least be smart casual if you want to keep it classy.
Have you recently thrown a high-class bachelor party? Do you have any tips for others who want to do the same?