November 2, 2018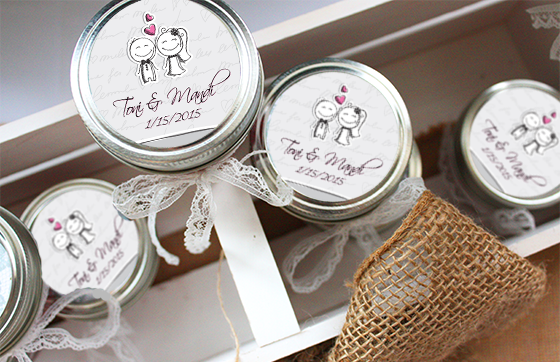 Wedding favors are a great way to express your thanks to friends and family who are by your side on an important occasion of your life. A thoughtful parting gift makes your guests feel welcome and lets them know that you actually spent time and energy looking for the perfect wedding favor.
If your wedding is round the corner or you've been entrusted the task of arranging the perfect favors for a friend's upcoming wedding, here are eight gifting ideas that will help you pick something your guests will actually use.
Personalized throws
If you're getting married in winter, a throw or a small fleece blanket with a fun pattern, personalized with a cute little motif or a message from the newlyweds, can be a wonderful parting gift for your wedding guests. Choose colors that go with your wedding theme and pick a fabric that's lush, soft and lint-proof, so that each time a loved one snuggles up, they will think of you with love.
Mini towels with a personal message or quote
If DYing, purchase high-quality tea or face towels and wrap them up in beautiful paper. If personalization is your thing, have a wedding gift company personalize the towels with a quotation or personal message for your guests. Better still, add a touch of artistry to your favors by getting a professional artist to paint or embroider the towels with a beautiful motif or quote.
Decorative towels make for a wonderful wedding favor that your guests would not want to stash away or pass on to someone else.
Seeds or miniature plants
Go green on your wedding and pass on the message to your invitees with a bag full of different kinds of garden seeds or a pretty little potted succulent that will remind them of you and your special day and make them think of you with love.
This idea is especially great for couples that love green living and want to share the message with people close to them. If having an outdoor wedding at a farm or garden, send your guests home with beautifully packed seasonal seeds or a lovely indoor plant that's easy to grow and care for.
Miniature Champagne, Wine or Whiskey
These bottles make for cute little wedding favors your attendees will love to take home and use. A mini champagne or wine bottle will be easy on your budget while single malt will make for a perfect luxury gift. Use a personalized designer label or tag for a personal touch.
Artisanal Soaps
Yet another great wedding favor idea far better than the usual, run-of-the-mill sweet almonds or chocolate boxes. Handmade designer soaps are a beautiful gift for any occasion, more so for an outdoor or summer wedding.
Rather than going for a big brand, contact a local home-based or small business that makes personal care products using natural ingredients and no chemicals.
Cocktail Cupcakes
If you love cupcakes, it most certainly would have crossed your mind to somehow include them in your wedding. While you may treat your guests to a big designer wedding cake, you can still indulge your love for cupcakes by giving them as parting gifts.
With so many flavors to choose from, finding the right cupcake for a special occasion such as a wedding can be hard work. If you don't want the usual stuff, go for margarita or whiskey cupcakes, or have your bakery design one around your favorite cocktails.
Alcohol-infused cupcakes in elegant liners make for a great wedding favor.  Check out more wedding cupcake ideas at https://sunflourbakingcompany.com/wedding-cupcakes/.
A local handicraft
This wedding favor will keep your guests talking about your wedding long after they've gone home and you've left for your honeymoon. Delight your attendees with a local handmade artistic decorative or personal-use gift.
For instance, if you're getting married on a tropical island, research the local handicrafts and look for an artisan or entrepreneur who can make a batch in your budget. If getting married on another continent altogether, source a locally made nonperishable specially product and gift it your guests as a souvenir.
Mini cocktail boxes
A couple that enjoys parting might want to pass on the same vibe to their guests. Cocktail kits placed in lovely little baskets or cardboard boxes with a ribbon on top serve as a fun and memorable parting gift that your friends and family will be compelled to use.
Personalize the favor by picking spirits and flavors that are popular locally or are your own personal favorites.
July 18, 2018
PAIGE | Mermaid Knee Length Sweetheart Sleeveless Black Appliques Homecoming Dresses
JULIA | A-line Sleeveless Short V-neck Lace Appliqued Tulle Prom Dresses
Everyone seems to be liking to wear off any dresses today? why? because it's summer time and if you're wanna to be looking fancy throughout this season, summer. I think you should consider yourself wearing any dresses available for you. But of course, it's matter if you could get all the dresses that are too fine and chic to sports this summer season. And I wanna recommend this shop called Babyonlinewholesale.com where all the type of dresses today were listed and even selling for there very reasonable prices. You can go on to the shop and see for yourself on how great and lovely their each dresses were. If I were you though, you should now check it today as a lot of fashionable women were to pleased to get their dresses on to them due to the demand of the shop these days hence you better pick up some now.
JOLIE | A-line Short Crew Sleeveless Lace Appliques Tulle Prom Dresses
VERENA | Mermaid Off-shoulder Tea Length Black Lace Prom Dresses
In the shop, they did also have some great homecoming dresses that you could pick up on as you planning your homecoming soon. Also, these dresses from this section are too versatile where you could wear them off as well in any casual either in formal gatherings you'll have to attend for soon. Hence, it's practical to buy off dresses here than to the other shops available today online. So, what are you waiting for? go check the shop now and shop!
July 18, 2018
PAMELA | A-line Floor Length Half Sleeves Appliques Bridesmaid Dresses with Sash
ROSALINE | A-line Long Sleeveless V-neck Ruffled Chiffon Bridesmaid Dresses with Beading Sash
I know most of you were planning already to walk in the aisle soon. Because a lot of couple were had proposed last year and supposedly the wedding day would be this year and might you are one of them and now preparing for your big day, right? if so, have you settled all of your gowns already? of course your wedding gowns should be settled first then the entourage dresses will follow after. But if you have get any for your bridesmaid yet I think you should check on this shop called Babyonlinewholesale.com where all the lovely and chic dresses were houses and even sells out for a very reasonable prices. Why do I know? well, I have lurked them for quite a while now and I can attested myself that all of their dresses were too fine and cheapest in comparison to the other same online dress shop today.
PAM | A-line V-neck Sleeveless Long Appliques Chiffon Bridesmaid Dresses
LEAH | A Type V-neck Drag To Long Sleeveless Chiffon Watermelon Red Bridesmaid Dress with Front Split
The shop carries a lot of dresses, actually. But if you are keen to have the most demand and in trend bridesmaid dresses 2018. No worries then, as they've got you covered and you can even gets the latest designs available today in the market. Why? because this shop always seek on what's new in the industry hence you'll be expecting that all of their dresses were too in trend.
December 18, 2017
Sexy A-Line Split Side Sheer Neck Long Wedding Dress Bridal Gown with Lace
A-Line V-Neck Cap Sleeves Court Train White Wedding Dress with Appliques
Mermaid Sweetheart Court Train White Wedding Dress with Appliques Beading
It's understandable that all wedding has it's own color and motif. Hence, if you are having your own quirky wedding ceremony like a beach wedding perhaps you might want to check this awesome online wedding gown shop called DressyWomen.com where all the elegant wedding gowns were houses and selling over for a very reasonable prices and they did have some Maxi Dress – Floor Length for selections as well.. Doesn't believed it yet? if so, why not checking the shop yourself today and see what the dresses be like and on how cheap they were are.
Elegant Sweetheart Watteau Train Mermaid Wedding Dress Backless with White Lace
Mermaid Sweetheart Backless Sweep Train White Wedding Dress with Sequins
Actually, I've lurked them off before as my sister is looking for a cheap wedding dresses to kill for her best friend. And yes! they have bought some from this shop and i can attest my self that this shop is well reputable when it comes to their wedding dresses and they can work on time too unlike with the other shop that cant finished off the gowns in the given time which is a bad review on their end most of the time.
Stylish Sweetheart Long Wedding Dress with Appliques Flowers
A-Line Bateau Cap Sleeves Court Train Wedding Dress with Appliques
The Shop,Dressywomen.com, is been around online for some times now and a lot of fashion enthusiasts even us bloggers are keep on recommending them as they all of their dresses specifically for their wedding gowns selections they are all beautifully made and yet the pricing were competitive enough than to the same shops online.
Hence, if you are looking for the best store to shop. You might want to check them out first before considering in buying to others, as myself approved them off!
August 29, 2017
Your wedding is your chance to showcase your personal style. Through the theme, decorations, and of course, your wedding wear, you can show off your personal sense of style to all of your nearest and dearest.
As it's your wedding day, you should be able to dress yourself, your bridesmaids, and everyone else in the wedding party for that matter, how you like. After all, it is your big day, isn't it? With that being said, there are still a few fashion mistakes that you should aim to avoid, after all, you don't want your wedding photos spoiled by some questionable style choices, do you?
To ensure that you don't make any embarrassing fashion faux pas when it comes to your wedding day wear, take note of the common wedding day fashion mistakes below. These are all faux pas that brides make time and time again…
Ordering a standard sized dress
Wearing a standard sized dress to a wedding as a guest is one thing, but when it's your wedding day you want to ensure that your dress fits your body perfectly. Every woman has a different body size and shape; even two sisters often have completely different body shapes, which is why choosing a dress that can be altered to fit your bespoke shape and size is so important. After all, you only get married once, so it's vital to ensure that your wedding dress fits your body like a perfectly sized glove.
Picking bridesmaid dresses that are too revealing
There is a time and a place for revealing dresses, and for the most part, a wedding isn't one of them. Picking bridesmaids dresses that show a little skin and have a sexy yet elegant vibe to them is one thing, choosing dresses that flaunt everything your bridesmaids have is quite another. Aim to pick dresses that are stylish, sophisticated, and look good on a range of body sizes and shapes.
Not considering the venue
When shopping for your dress, the groom's and groomsmen's' suits, and your bridesmaid's dresses don't make the mistake of not taking the venue into account. Say, for example, you are having a beach wedding; the styles of your dress, your bridesmaids' dresses, and your groom's and groomsmen's suits can be more casual compared to if you are having a wedding in a church. Don't make the mistake of thinking that when it comes to the groom's and groomsmen's suits, the venue doesn't matter, because it does. Just like there is a wide range of bridal dresses and bridesmaids dresses, there is a wide range of suit styles to choose from. To have a browse of all of the most popular suit styles, click here. The fact is that with any outfit for your wedding, it is vital that you take the venue into account.
Going overboard with accessories
Be wary of choosing too many accessories for yourself, your bridesmaids, the groom, and the groomsmen. The fact is that you want your dress, the bridesmaid's dresses, and the suits worn by the groom and groomsmen to make a statement, which is why overloading these outfits with accessories is a bad idea. Instead, opt for a few simple accessories; for yourself and the bridesmaids, a necklace, bracelet, and earrings, along with a flower posy is ideal. For the groom and groomsmen, a watch and a buttonhole flower are all it takes.
There you have it, everything that you need to know about the most common wedding day fashion faux pas, and how to avoid making them.
August 16, 2017
For all the guys out there wondering what the perfect marriage proposition looks like, we've put together some key points. It can be daunting asking the person you love to marry you, and we're all scared of rejection. However, most people know when the time is right, and they are confident that they'll get a yes before they pop the question. That doesn't mean that the way in which it all plays out doesn't matter, though. Here are some of the things that it needs to have if you want it to be special.
The Perfect Setting
First of all, you need to think about the setting in which you're going to actually ask the vital question. When you get the setting right, you can be sure that you don't have to worry about that. Then you can get on with the rest of the important things that we'll look at in more detail below. It might be a location that's relevant to you and your partner in some way. Or it could simply be a spot that you think is nice and romantic. Almost any place can be a good setting, but it depends on the person and the relationship, so give it plenty of thought before deciding.
A Great Engagement Ring
You definitely need to make sure that you have a great engagement ring for your partner. Places like Baunat sell them, so make sure you browse all the options. You want your partner to have it on her finger for the rest of her life, so you need to make sure you get it right. Choose something that you think she will like depending on her general taste in jewellery. An ugly or inappropriate engagement ring can have a ruinous effect on your whole proposal plans, so you can't afford to get this wrong.
A Heartfelt Message
You should have something to say in the buildup up to asking the big question. If you just blurt it out, it doesn't have quite the same impact as saying something special and heartfelt beforehand. Delivering a message with love and meaning is something that will most definitely be appreciated by your partner, so it's definitely worth getting this right. The message doesn't need to long or particular clever or witty. It just needs to be heartfelt and true. And your partner will love it if they know it's coming from you and not just a cut paste message you found online.
An Element of Surprise
There has to be some kind of surprise involved. Marriage proposals are all about surprises. Without that element of surprise, it can all fall a little flat, and there is no way of going back and doing it again once it's done. So, you definitely need to think about what you can do to keep things under wraps. Try to act normal and don't give off any signs that you're planning something out of the ordinary. No one wants their marriage proposal to be predictable. But for many people, this is one of the very hardest parts to get right about all this.
Historical Importance
Many people choose to make their marriage proposal in some way relevant to a past moment in their relationship. If it has that historical importance, it can seem all the more special. For example, you might take your partner to the location of your first date. Or you could cook them the meal that you first cooked for them. These small things that might not stand out as meaning much to begin with can become much more special later on when you've popped the question. It's a nice touch to consider, so keep that in mind as you plot your marriage proposal.
A Plan for the Rest of the Night
Finally, you need to make sure that you have a plan in place for what you and your partner are going to do for the rest of the evening and night. Many people choose to propose in the evening around sunset. This is definitely a good time to do it. But if you've got nothing lined up for what to do next, it might all be a little strange and awkward. Prepare something great; it could be as simple as a walk along the beach, but at least it's something. Your partner will certainly appreciate this, so it's something worth thinking about.
There is no one way to propose, but if a marriage proposition includes some of the things above, it'll be sure to go down pretty well.
August 9, 2017
Honeymoons are a very special kind of holiday in that, all things being ideal, they are experiences you will only have once in your life. Yes, there will be other memorable breaks; some may even stay in your memory for longer. However, there's no doubt that the honeymoon is the one where you need to pull out all the stops to help destress from the wedding and launch your new life together on the right note.
Making it special can mean different things to different people, but one thing that sets a honeymoon apart is the fact that you want to have time together alone as a couple. So, while there are some holidays you will really want to take – a shopping trip to New York, for example, or a luxury European cruise – these ideas might not be honeymoon material. What you're looking for with a honeymoon is idyllic, undisturbed alone time.
Perfect Paradise #1: Bali
The world's great poets and most gifted painters could come together to depict natural wonder, and Bali would still beat them all into irrelevance. Volcanic landscapes, perfect beaches, and jade-colored rice fields all come together to make possibly the world's most beautiful island.
Bali is popular with honeymooners, but not in a way that makes it a packed, hectic trip. Walk along the beaches, hire a car and drive along the coast, and just appreciate the true romance of it all.
Perfect Paradise #2: The Australian Rainforest
Seclusion is an important part of a honeymoon. Ideally, the only other people you will speak to will be the ones checking you in at the hotel. What makes the best Queensland honeymoon packages so ideal for loved-up couples is that they offer that seclusion, and more benefits besides.
Stepping out of your cabin, you will not see a queue for the pool. Instead, the vista will be nothing but blue water, gorgeous trees, and the occasional rare bird or koala. It's a dream break with your dream partner, and there's nothing better than that.
Perfect Paradise #3: Brazil
Keen eyes may note that Brazil is not noted for its private beaches and quiet resorts, but we're not recommending that you honeymoon on the Copacabana. Instead, check out the Ilha Grande resort. There's not much human traffic here, and no road traffic at all; cars are forbidden. Instead, you reach the island by boat and, once there, have all the alone time you could possibly need to absorb the scenic surroundings.
Fresh seafood restaurants just off the beach will feel like your own private dining room. Afterwards, you can relax in a hammock and enjoy the peace and quiet.
Of course, the entirety of the world is at your feet with regards to honeymoons that offer the seclusion that a newlywed couple so dearly needs. Don't be afraid to stray off the beaten track and away from the tours that attract so many honeymooning couples; find something that works for you, and you'll be getting your marriage off to a perfect start – all thanks to the gems around the world, just waiting for you to explore.
July 19, 2017
All weddings seem to follow a set format; ceremony, reception, some sort of food, and a night of entertainment. It's a nice guideline to follow, but you should also feel free to have something unique for people to talk about at your wedding – besides you and your partner, of course. Whether it's something useful for your friends, or a way to make more memories, the following ideas will have people talking about your wedding at your 50th anniversary.
Childcare
It can be tricky deciding whether to invite friends with small children. Of course you want them to be there, but they'll have to decide between keeping the kids entertained or hiring a babysitter so they can partake in all the fun. Make the decision for them by hiring a wedding nanny for the big event. Set them up in a room near the reception and stock the room with snacks, games and a portable DVD player to keep them entertained and make sure there's a soft sofa and blankets for those inevitable naps. Mention to their parents that they can check in on their children whenever they want. Your friends will thank you for your thoughtfulness, and remember your wedding as a rare night off.
Food trucks
It's tough catering for so many people, especially if they all have different dietary requirements. Instead, why not hire a few food trucks to park outside your venue for a few hours. You could hire one vegetarian truck, one hot dog and burger truck, or just a big pizza truck to keep everyone happy. You could supplement the food from the trucks with a few salads, fresh beverages, and some small desserts to go with the wedding cake.
Photobooth
Usually, you'll have a professional photographer walking around taking pictures of everyone, and, of course, everyone will be taking their own shots and selfies on their smartphones. However, you can take more memorable photographs, and add another unique feature to your wedding by getting a Wedding photobooth and Giant LOVE letter hire to decorate your dance floor. Everyone can wear funny hats, giant sunglasses, or feather boas in the pictures and instantly have a hard copy to take home. It could be a long time before all your loved ones are in the same room again, so this is a nice souvenir for them to treasure.
Keep everyone dancing
If your wedding venue has a dance floor, you want to make the most of it by getting everyone dancing. This can be a bit challenging is most of your guests are shy about their moves. To add a little encouragement, request songs that are special to specific guests. For example, if you and your college friends had a special song that always got you dancing, have the DJ play that song and request that they all dance with you. Special dances don't just have to be reserved for your partner or parents; after all, your friends have lived through this relationship with you too.
June 20, 2017
When you think about a marriage proposal, you are likely to think of a man dropping to one knee and producing a ring. Usually, this is done in a very romantic setting, either in public or in private, depending on the preferences of the couple. However, in various places around the world, the way proposals work are very different.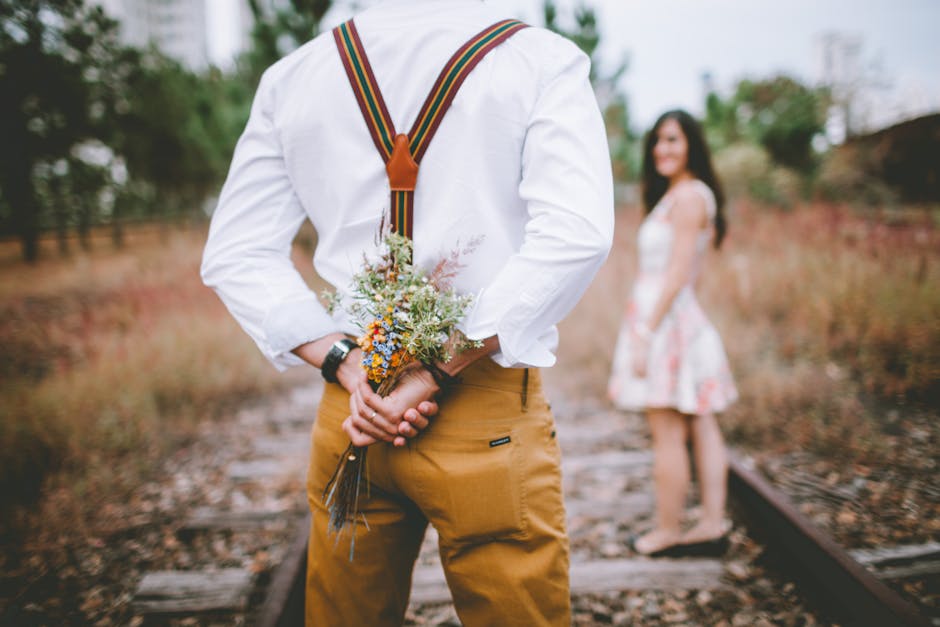 Proposals in Vietnam
Should you be in Vietnam, then a proposal has nothing to do with romance. Rather, it has to do with the families approving of the union. In fact, unless both parents accept, the marriage is unlikely to take place. On a side note, if the families do agree, they will also be involved in the entire ceremony, from the wedding hire to setting the date!
Proposals in Japan
In Japan, an engagement happens after a ceremony known as a Yunio. Here, the families of both the bride and groom meet and exchange a total of nine gifts, each wrapped in delicate rice paper. The presents stand for good wishes and particular sentiments such as healthy children, wealth, and longevity.
Proposals in Chile
In Chile, both the bride and the groom will wear an engagement ring, which will be on their right hand. Then, on the day they get married, that ring is moved to the third finger of the left hand instead. Where in our cultures wedding props with a difference are all the rage, Chile is more about the simplicity.
Proposals in India
Many marriages in India are arranged by families. However, it is now more widespread for children to choose their own suitors, although family approval continues to be vital. If the engagement is accepted, a huge party will usually follow.
Proposals in Ghana
In Ghana, the groom would take some close family members and knock on the door of his bride to be, announce he intends to marry her. This happens just one week before the wedding itself and is known as the 'knocking ceremony', or Kokooko.
Proposals in Thailand
Thai men perform a 'gold engagement' or Thong Mun. Hence, to show his intentions to marry, he will present his bride to be with lots of different gifts, all of which must be gold.
Proposals in Greece
In Greece, men must ask permission of the father of the bride first. If he accepts, then they must receive pastoral counselling three times for approval and blessings. Once done, a huge party will ensue.
Proposals in France
In France, a man will ask his beloved for her hand in marriage. If she accepts, they then ask permission of her father. Presuming he also agrees, the engaged couple will go ring shopping together. The ring will then be presented at a small family gathering.
Proposals in Scotland
In Scotland, a man will go through a Beukin or Speerin, which means the father of the bride will set them various tasks to complete if he is to marry the daughter.
These are just some examples of the interesting cultural differences regarding asking for someone's hand in marriage. Each country will have its particularities and traditions. Hopefully, those will continue to exist.
June 19, 2017
When it come to picking your wedding venue you really want to make the right decision. You want you guests to be swept away with the romance of the place. What you don't want is everyone to be complaining about how difficult it is to get to. Or, how your cousin's' wedding was at a much nicer place. With that in mind read on for some advice on wedding venue issues and how to resolve them.
The reception venue is separate to the ceremony
Why this is such a big deal, I'll never understand? As this has been the way that wedding have been for decades. It's just that since folks have started to have their celebrations in hotels, that can offer both the service and the reception, people's ideas of what to expect has changed. But remember, if you want to have your ceremony if a different location than your reception it is perfectly possible.
To do this, you can ask your guests to make their own way from one to the other. But for convenience's sake, it is usual to put on some transport.
This can be in the form of regular taxis or minivans. But it's much more fun and festive to provide something like an old vintage bus, or even a hay ride for you guests. Especially, if it fits in with the theme of your day.
The venue doesn't offer catering
Another venue problem can be that you have found the perfect place, but they don't offer any catering or drink packages. Luckily, you can hire outside caterers in to provide food and refreshments for your party.
Remember, even if the venue doesn't have a kitchen or bar, this isn't a problem. As many caterers can provide outdoor kitchens and pop up bars for the evening, along with people to man them.
The venue is remote
Another issue can be if your wedding venue is in a remote location. Of course, some of the most beautiful and picturesque places are remote, far away from civilization. So if you want to host your wedding in a place like that, remember the following guidance.
First of all, try and find somewhere locally for you guests to stay. This will make it a lot easier for them to get to the location for the start of the service. Also, provide a printed map and postcode for Sat Navs so your guests can find their way to the venue easily. As no one wants to arrive at a wedding stressed out of their mind because they have been lost for the last hour and now they are late.
The venue is not exclusive
Lastly, a common issue with wedding venues that you may come across is that you do not have exclusive use for the duration of your celebration. This means that other events, possibly even other weddings are going in at the same time, in the same building.
However, you will likely have your own area in which to stick to so it shouldn't be too much of a problem. Also, wedding venues that offer multiple events at one time are often much more reasonably priced than exclusive ones. So it can make sense financially to go for this option.