April 24, 2017
There are so many people involved in planning a wedding that sometimes stress is unavoidable. People are bound to clash over ideas, and no matter how much you love your partner, there will be days where you want to punch him/her in the face. So, in order to avoid any black eyes, it's best to prepared for the things that can go wrong and have contingency plans when they do. Here's some advice on how to cope.
Get the Groom Involved
It may not be your groom's idea of fun when it comes to picking out flowers, colours or custom printed napkins. But, there are things about wedding planning that your groom may enjoy. Have a chat with your partner and ask him what he'd like to contribute to. Maybe he has a few songs in mind for the reception or an idea about wedding favours. If there's one thing that all men enjoy, it's cake tasting! So, take that opportunity and make a day of it to spend some time with the man you're marrying.
Bond with Your Bridesmaids
More often than not, at least one of your bridesmaids will let you down in some way. Perhaps she won't turn up to a dress fitting after getting the dates muddled up or it's not uncommon for jealousy to seep in and bad behaviour to ensue. Before you fall out entirely with your bridesmaid, give her the benefit of the doubt. Spend some time with all of your bridesmaids and let them know you're appreciative of what they're doing for you.
Don't Walk on Egg Shells
If your parents are paying for your wedding day, it can sometimes get awkward when it comes to finances. You appreciate what they're doing for you, but it doesn't mean they should have finally word on everything. Some parents can try to live vicariously through their children, forgetting to ask what it is they really want. Make sure you have your say or you may look back and regret it.
Manage the In-Laws
Most people are very lucky to have lovely in-laws. However, this doesn't always avoid arguments on a wedding day. Parents on both sides will have certain ideas about what should happen and what they're entitled to. For instance, some in-laws will want to be named on the invitations, even if they're not paying towards the wedding. It's hard to get your point across, but you have to for the sake of sanity.
Bachelor Party
When it comes to the boys and their bachelor parties, they want to go all out. Trips to Las Vegas, strippers, all nighters, people tied to poles. It gets messy! It's their way of having one last blow out before becoming domesticated. However, your groom has to have his head screwed on straight. The last thing you need is for him to come home with a black eye the week before the wedding. Try suggesting some toned down ideas for his bachelor party so neither of you have to worry.
April 19, 2017
In England and Wales in 2014, there were just over 250,000 marriages. With that many events, and each one necessitating that the happy couples' family and friends be invited, the number of invites that each person gets can be quite overwhelming. Some estimates suggest that of those invited to local weddings, 20 to 25% of people decline to attend, and this number increases to 30 to 35% for destination weddings. There are lots of reasons why someone may choose not to attend a wedding (especially if they have to take holiday days off work to go) but one reason may be that they are invited to so many that they cannot keep up. This is especially true if you and your friends are in your 30s, a time of life when everyone seems to be getting married. Of course, a wedding is all about the bride and groom. The day is for them and if they enjoy it then nothing else matters. However, it is all the more special if everyone you care about is there to share in your happiness. Besides, if you are going to throw a party for everyone you know, you should try to make it as fun and extravagant as possible. If everything goes to plan, this will be the only time that you do it. Here are five ideas for making sure that your wedding is as fun for you as it is for your guests:
While it may represent a greater expense, hiring a live band is worth it. Wedding DJs can be relied upon to play the big hits from a few years ago and the anthems that everybody loves from the 70s and 80s but if you want to have a real atmosphere, hire musicians with charisma. Many bands who make themselves available for weddings are versatile and can take requests. Besides, at the end of the night when the band goes home, you can always play ABBA if you must.
Another potentially expensive thing to consider is an open bar but it really does make people want to come to your wedding because everyone will be in good spirits.
Everybody has been to so many weddings that the routine is becoming rather familiar. There is the meal, and then the speeches, and then the cake and then dancing. Whatever you have for your wedding breakfast (and you'll likely need to cater different things for vegetarians and so on), you should be inventive with your cake. Perhaps instead of chocolate, go for a Wedding Cheese Cake. Another cute idea is to have loads of little cupcakes instead of one big one. It is cheaper and you can make sure that everyone gets a piece.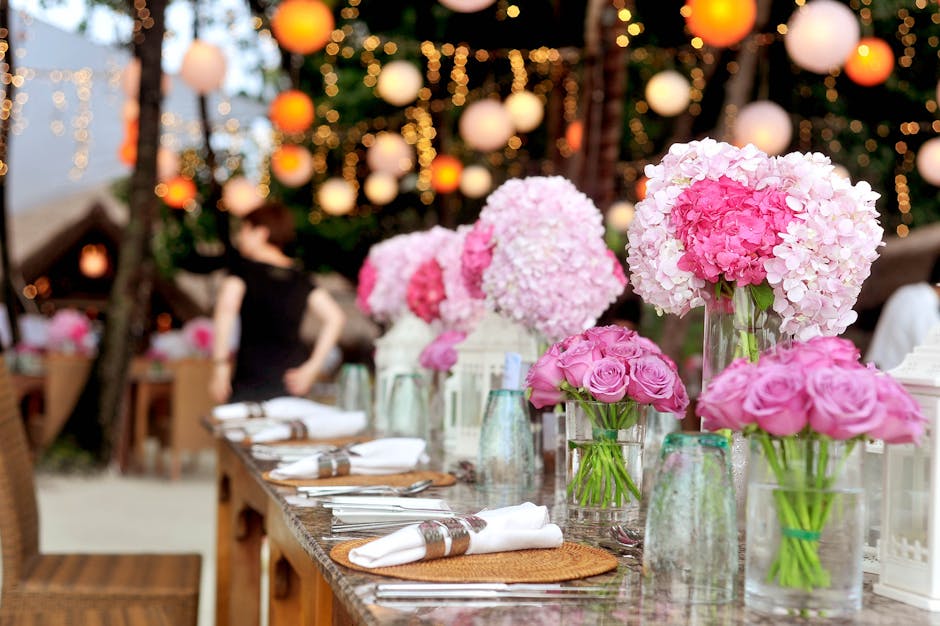 Something that your friends with kids will thank you for is getting something that will keep the little tykes entertained like a bouncy castle. Weddings are a chance to catch up and it is made a lot harder if your child is sulking and wants to go home.
While your friends and family are important, you should not feel as if you have to entertain them all day. Make sure to hire a car so you can make your exit and get on with the rest of your lives.
April 18, 2017
There are many people who are hired to help a wedding go off without a hitch. It might be a wedding planner to oversee the entire day, so you can both relax and enjoy your nuptials together – but many budgets don't stretch to that.
Most budgets, however, definitely do find room for a few essential hires for their wedding day. Obviously, there are the legal requirements such as the officiant and those involved in the venue. Often, you won't have much say on these – you have to take what you are given, especially when it comes to catering staff or similar.
Where you do have say is with your choice of the other hires. That would be the band or entertainers you ask to perform, the wedding photographers that you choose to capture the day, and anyone providing transport. It's these people that you need to focus on – because if you make a bad decision here, then your whole wedding could be in trouble.
Anyone who is involved in the wedding industry should have a proper understanding of the stress that goes into the planning of it. That means they should be ready and willing to answer any questions that you have. If they don't, or query why you are asking, then there's a chance that's a red flag. Remember that you have every right to ask these questions – don't let feeling like it's impolite to ask put the smooth running of your big day in jeopardy!
Question 1: "Have you done this before?"
Someone, somewhere, has to be the couple to take a chance on the first wedding that a photographer, band, or similar works. Obviously… you don't want that couple to be you! Experience is an essential for managing events like these, so don't hold back: ask the question and, if possible, ask for references as well.
It's also important to ask specifics. If you're planning a large estate wedding, then a photographer who has only worked small ceremonies might not be the best person to capture the moment. You want people who have experience working the kind of event you're planning, not just events, period.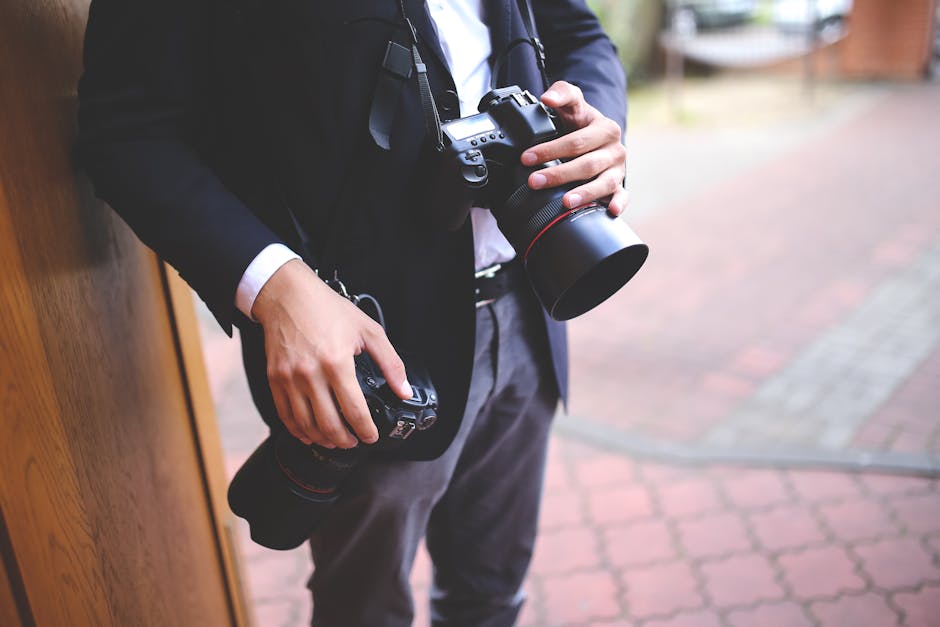 Question 2: "What happens if you don't deliver?"
Unfortunately, problems do happen. Sometimes these happen through no fault of the provider – they get stuck in traffic or such issues. However, if you pay someone a deposit (and potentially a full fee) and they can't deliver, then you need to know what happens about getting a refund.
Question 3: "Can you really do what you say you can?"
Very few people have the courage to speak up and say they can't do something. If you describe an impressive floral array with roses, lilies, and every other kind of flower you can name, to a florist… they're going to say they can do it. They'll take your money, cross their fingers behind their back, and agree it's possible.
So before you hand over your deposit, ask someone to be honest: can they really do what they claim to do? Make it clear you want an honest answer, and you're open to any suggestions they might have to make it more manageable for them.
April 18, 2017
As a bridesmaid, planning the bachelorette party is by far one of the most stressful things you'll have to do, and considering that you'll be dealing with hairstyle mishaps, missing groomsmen, and holding the bride's dress while she goes to the bathroom, that's really saying something! The problem that a lot of bridesmaids have is that they want to throw the perfect bachelorette party, they just don't know what it is. Well, that begs the question: is there such a thing as the "perfect bachelorette party"? Well, yes and no. There is such a thing, but it's not necessarily going to be the same every time. Confused? Don't worry it'll make sense in a minute! One thing you can be sure of is that every bride is different. And if that's the case then why would you throw them the same bachelorette party as someone else? There is no set formula for the perfect bachelorette party; the key is to build it around the bride to be to make it HER perfect bachelorette party.
What does she like?
As a bridesmaid, there's a pretty good chance that you know the bride's tastes pretty well. Think about what those tastes are and try to plan it around them as much as possible. Is she a wine drinker? A cocktail girl? Well, why not start the evening night at a fancy cocktail bar where you can enjoy a classy drink before moving on. If you're having food then what would she like? Is she a home cooking kinda gal or would food from something like www.yourprivatechef.com.au fit her tastes a little better? Take this kind of attitude and apply it everything else as well. The decorations, the transport, the venues. This is your bride's night, and she should feel like the centre of the universe.
Who does she like?
This is where bachelorette parties can get a little awkward. The last thing you want is for anyone turning up at the party when they're not wanted, but you aren't always going to be fully away of how the bride feels about every single person there. You might think that someone from her work is a good friend only to find out that they actually hate each other and the entire evening is going to be incredibly uncomfortable. It's a good idea to run the list of people that you're inviting by the bride before you send the invitations out, just to be safe. Of course, if the whole things a surprise then check with her other friends if there isn't anyone on the invite list who'll ruin the evening.
What's her idea of a fun night?
There are certain stereotypes about what goes on at a bachelorette party and, hey, some people enjoy that. If novelty straws shaped like private parts and nights out on the town are the bride's idea of a good time, then go for it! But think about your bride, would she prefer something a little more low-key and classy? Nothing would be worse than the bride being dragged to a club to go dancing when all she wanted was a quiet dinner with some close friends.
April 11, 2017
Forget about the wedding day; for most brides, it's all about the big bachelorette party!
When it comes to the bachelorette, it's all up to the bridesmaids. They are in charge of everything, from the venue to the entertainment. So, if you are going to be a bridesmaid this summer, now is the time to start thinking about the bachelorette. Here's my handy A to Z to make sure you don't forget anything!
A – Alcohol! That's very important!
B – Bride. You need to make sure that the bride will be free on the date you plan the party. Otherwise, she won't be happy at all!
C – Clothes. Fancy dress? Standard night out? The party you decide will affect what everyone wears. If guests need to come in a costume, give them plenty of time to get something sorted.
D – Daytime? Lots of bridesmaids now plan daytime bachelorettes for a very sophisticated event!
E – Evening? If you decide to go for an evening event, you might want to plan a night out on the town, have a fancy dinner in a posh restaurant, or see a show. There is lots to choose from!
F – Friends. The bride to be will love having all her good friends around her on her bachelorette. Make sure you send out all the invites out in plenty of time so that everyone knows to save the date. If you aren't exactly sure who to invite or need people's addresses, you should speak to the mother of the bride.
G – Glitter. Girls love glitter, so there is no wonder that lots of bachelorettes feature lots of glitter! Think about getting some glitter makeup and confetti so that all the girls can get very glamorous!
H – Happy! Has everyone got their smiles on?!
I – Invitations. Do you want to buy some or make your own?
J – Jokes. Some bridesmaids like to play jokes on the bride through the bachelorette. These could be practical jokes, so get planning some if you want to incorporate them in the night.
K – Kodak. It can end up a very messy party, so don't take any expensive camera equipment. Instead, think about getting some disposable cameras to capture the night with. These are cheap, so it won't matter if they get damaged.
L – Long Drinks. Some bars let bachelorettes mix their own cocktails! You can keep things cheaper by making your own at home: http://www.1001cocktails.com/recipes/.
M – Mother of the bride. The mother of the bride needs an invite too; don't forget her!
N – Nibbles. These will help you soak up the alcohol.
O – Oops! Don't have any oops moments by not drinking too much.
P – Photos. Get ready for lots of selfies!
Q – Queue. Beat the queue at clubs by booking in advance.
R – Restaurant. You'll all need some food at some point – how about a nice dinner out?
S – Strippers. Why not book a show like http://www.hunkstheshow.com/blog/hunks-wilder-than-stripper-for-bachelorette-party/. Or get the strippers to come to you, instead.
T – Transport. How are you going to all get to the venue?
U – Updates. Tage everyone on social media to show off what a great time you're having!
V – Venue. Your home will be cheap, but booking a venue will be a memorable night.
W – Water. For those who drink a bit too much!
X – X. Nope; I've got nothing for X…
Y – Yes? Make sure everyone RSVPs to your invitation.
Z – Zzzz… Time to sleep off all that alcohol!
April 7, 2017
Credit: Pixabay
Whether they've been dreaming of this moment from the day they met her, or the decision's struck them somewhat out of the blue, most men will hit a point where they finally feel ready to pop the question. Though they only have to say four little words, finding the right way to propose can be extremely hard for guys. If you're a guy struggling to get a plan together, or you're just interested to hear our take, here are some universal pointers for the perfect proposal.
A Location That's Sentimental for the Couple
A lot of guys choose to propose during some extravagant, surprise date, taking their soon-to-be-fiancé somewhere famous and expensive. We see the logic here boys, but in many cases, these kinds of locations are much better for anniversaries rather than the start of the next chapter in your relationship. It's much better to pop the question somewhere that has a lot of sentimental value for both of you, rather than simply somewhere that's going to impress her. It might be the rooftop bar where you had your first kiss, the park where you met, the spot where you first said "I love you". Guys may have a heart-melting speech prepared and a beautiful engagement ring to go with it, but if they don't get the location right, everything else will lose some of its impact.
A Little Planning in Advance
Credit: Flickr
Traditionally, it's been the woman's job to plan all the details of the wedding, and most of our readership will agree that the big decisions should still rest with the bride-to-be. However, it will mean a lot to her if her future husband takes some initiative, and does at least a little brainstorming long before he gets down on one knee. The day he pops the question might feel like the happiest day of a woman's life, but the magic will quickly fade as she starts to realise a good wedding is outside the couple's budget for the next few years. Whether it's researching venues or comparing companies like Barlens wedding supplies, every future groom can help themselves by doing a little practical planning.
Sharing the Moment
Hopefully, most men already know how important it is to a woman for her partner to get along with her family and friends. Even if her dad still can't smile at him and her best friend hasn't grown out of that shrill, nasal laugh, making her friends and family a part of the moment will mean the world to her. They can be right there with the couple, at some kind of big meal or other gathering. Alternatively, guys may want to have them just out of sight, or looking on from a suitable vantage point. After he pops the question and she says "yes", he can wave everyone in for a big group hug, possibly some tears of joy, and definitely a lot of questions. This will allow the couple to have that all-important moment alone, and immediately share their happiness with the people who mean the most to her.