August 16, 2017
This might be the most viewed collection at the moment, I supposed. As the brand made a big step in putting up some bodies on along with their sunnies collection. At the first sight, I just thought that the brand is promoting swimwear as there are a bunch of flaunted bodies in this lookbook but to my surprised it does their sunglasses which buzzed up the web. Because normally, as the sunglasses is promoting, brand tend to have a high-end fashion theme in corporate to it to enhance the sunglasses feature and all just look on how Gucci always made their sunglasses promotion and even Prada they've used to have this formal kind of theme for their sunglasses lookbook unlike for this one which is mind blowing to others.
But I have to commend Hawkers for coming up with this marketing ideas by simply getting the summer vibes for their sunglasses and I know this may get so much sales after the releasing date, let see then..
For the additional details and availability?
You can always check the Hawkers' main website as they always posting an updates regarding their new collection releasing dates and additional details about the entire collection.
August 15, 2017
New York is the city that never sleeps but if it did, it would sleep in the most stylish, most sumptuous silk pyjamas that money can buy. New York has always rivalled cities like London, Paris and Milan as unmissable pinpoints on the map of international fashion. New York is one of the most culturally and historically fascinating cities in the world; a melting pot of cultural influences that's virtually unparalleled. Yet, so many of us are satisfied to get in line and wait for hours to climb the Empire State Building. No, no, no!
New York is a mecca for fashionistas who value the art and craft of fashion. Since cheap flights to New York are easier to come by than ever, why not make your next trip to the big apple a fashion pilgrimage. There's a whole lot more to this wonderful city than shopping on Fifth Avenue (although we recommend lots of that too), there are many fascinating tours that will delight those with an abiding love of couture.
The garment district tour
The famous New York garment district tours will guide you through some of the city's most iconic fashion landmarks including Bryant Park and the Fashion Walk of Fame. You'll learn all about New York's rich and storied fashion history including the rise of iconic department stores like Macy's and insights into the careers of the city's most legendary designers. Those with a passion for designing and fabricating their own clothes may want to extend their tour to the fabric district where they can buy the same fabrics used by the world's most admires couturieres.
Go on a shopping spree with a personal shopper
Reinvent your look New York style with a two and a half hour shopathon in your choice of New York's most fashionable districts. Your personal stylist will guide you through some of the best outlets of Tribeca, TriBeCa, Soho, NoLita (North of Little Italy), Fifth Avenue, or the Meatpacking district to help you sculpt a new look that's all New York. As well as shopping you'll stop for lunch in some of the city's trendiest delis and eateries. You may even see a few fashion conscious celebrities while you're on your tour.
Time your visit to coincide with New York Fashion Week
Just as thousands of fashionistas flock to New York to perfect their look, so too does the fashion industry pay homage to this iconic location. New York Fashion Week sees the world's most iconic brands and designers come together to create a week of fascinating and sizzling hot shows where the year's new looks are unleashed upon the world. With September just around the corner, this year's fashion week is almost upon us but even if you can't catch it this year, it's a great way to kick off the fall season.
Don't waste your catwalk ready looks on the ferry to Ellis island or the line for the Empire State building, show the home of fashion that this is where you come alive!
July 19, 2017
All weddings seem to follow a set format; ceremony, reception, some sort of food, and a night of entertainment. It's a nice guideline to follow, but you should also feel free to have something unique for people to talk about at your wedding – besides you and your partner, of course. Whether it's something useful for your friends, or a way to make more memories, the following ideas will have people talking about your wedding at your 50th anniversary.
Childcare
It can be tricky deciding whether to invite friends with small children. Of course you want them to be there, but they'll have to decide between keeping the kids entertained or hiring a babysitter so they can partake in all the fun. Make the decision for them by hiring a wedding nanny for the big event. Set them up in a room near the reception and stock the room with snacks, games and a portable DVD player to keep them entertained and make sure there's a soft sofa and blankets for those inevitable naps. Mention to their parents that they can check in on their children whenever they want. Your friends will thank you for your thoughtfulness, and remember your wedding as a rare night off.
Food trucks
It's tough catering for so many people, especially if they all have different dietary requirements. Instead, why not hire a few food trucks to park outside your venue for a few hours. You could hire one vegetarian truck, one hot dog and burger truck, or just a big pizza truck to keep everyone happy. You could supplement the food from the trucks with a few salads, fresh beverages, and some small desserts to go with the wedding cake.
Photobooth
Usually, you'll have a professional photographer walking around taking pictures of everyone, and, of course, everyone will be taking their own shots and selfies on their smartphones. However, you can take more memorable photographs, and add another unique feature to your wedding by getting a Wedding photobooth and Giant LOVE letter hire to decorate your dance floor. Everyone can wear funny hats, giant sunglasses, or feather boas in the pictures and instantly have a hard copy to take home. It could be a long time before all your loved ones are in the same room again, so this is a nice souvenir for them to treasure.
Keep everyone dancing
If your wedding venue has a dance floor, you want to make the most of it by getting everyone dancing. This can be a bit challenging is most of your guests are shy about their moves. To add a little encouragement, request songs that are special to specific guests. For example, if you and your college friends had a special song that always got you dancing, have the DJ play that song and request that they all dance with you. Special dances don't just have to be reserved for your partner or parents; after all, your friends have lived through this relationship with you too.
July 18, 2017
We can all fall into a rut when it comes to our style. What once used to make an impact on ourselves and others can become a bit outdated, or simply not as head-turning as it used to be. But there's no reason to let this get you down, because it presents with the perfect opportunity to reinvent your look! Nobody should stay stick with the same old style for too long, so let's make a change. The good news is that you don't have to have a complete overhaul of your style: a few subtle changes will do the trick.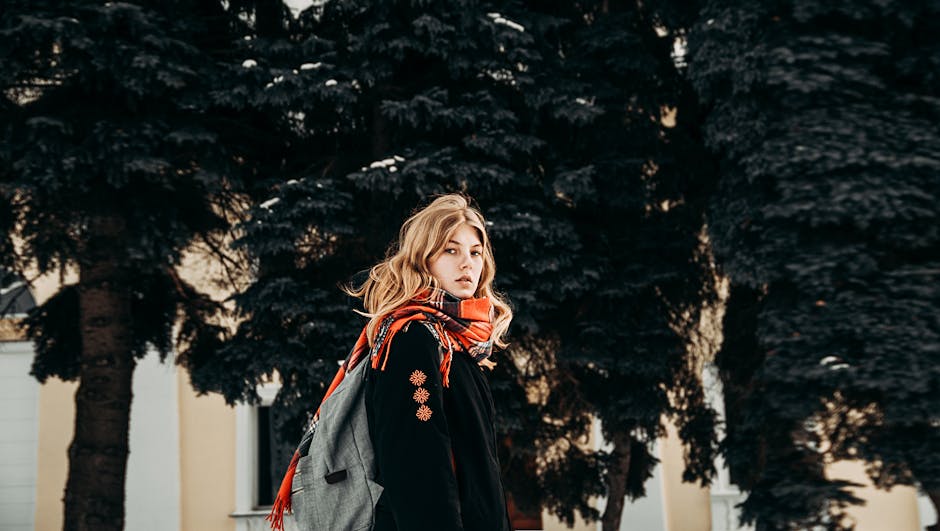 Source: Pexels.com
Hit the Salon
Few things can define our look like our hair style. It can change the entire tone of our look. If you want to freshen things up, it might be a simple case of hitting the hair salon and getting a new style. Before you go, take a look around town or at the celebrities with the best hair for inspiration. The great thing about hair is that if you decide it's not you, then no worries, you can get the style changed again or wait for the hair to grow out. If not the salon, you can even mix up your hair just be brushing differently than you normally do.
Small Changes
Few people have the budget to splash the cash on a whole new wardrobe just when they want to look a little bit different. Instead, you can change your look by updating your accessories. This is cost-effective too because unlike clothing you get to wear/use your accessories every day. You can buy things like jewelry, scarves, hair accessories, or bags to mix up your look. It's always the little things that make the most impact!
Power of Makeup
And talking of small but powerful changes, why not find a new makeup routine and change your style in a quick, easy to do way? Ditch the old trusty favorites, and find a new makeup products line that will become your new go-to when it comes to creating your signature look. When deciding what your new look should be, it's worth keeping in mind the features you want to bring to the fore, how much time your makeup routine will take in the morning, and the latest makeup trends.
Seasonal Scents
Everyone has that one perfume that is, unequivocally, "their" scent, but you're not tied to it. Play a round with new smells and find one fit for your new style.
Find Your Edge
A lot of people play it pretty safe when it comes to their style, but if you're bored with your current look, then this might be the opportunity to push the boat out a little bit and find your edge. You can do this with your makeup, clothing, accessories, hairstyle, or anything else that you showcase to the world. If you're looking for inspiration, take a look around town and find a person who has a style that you like, and then use it as a basis for your new look.
July 6, 2017
I know: you are very curious! Just who might have the best mattress this year? what should I watch out for? Are there specific brands that are idea for my needs? Or better still: are there certain kinds that are harmful? Apparently nobody wants to buy a mattress that may be hazardous and/or result to a negative health impact. As always, the consumer is always searching for the best deal.
Understanding the Mattress Market
Is it really important? Yes! Getting to know the dynamics behind the mattress market is a vital tool with respect to the aspect in question.  More specifically, consumers having basic knowledge of the industry are able to make smart decisions as opposed to the ones that don't. Simply put, having some industry data will protect you from industry lies and aggressive marketing tactics.
So What Should I Know?
It's simple, time dictates the mattress industry. Simply put, every year brings out new trends, beds and technology. While this is clearly commendable, it becomes a nightmare for the consumers. They are not able to determine what's good as every entrant, claims supremacy over the other.  This is where reviews come in: they are and will still remain the best source of help when it comes to gauging mattress worthiness. In a nutshell, a consumer that has used a product day after day is more authoritative and his/her review would help another. As such Best Mattress Reviews are therefore indispensable.
Industry Stats for Most Popular Mattress by Reviews
While they're lots of categories, Innersprings and memory foam have remained popular by reviews and/or consumer satisfaction rate. With an overwhelmingly high satisfaction rate, the two have commanded their top place in year (s) 2016 & 2017.
Memory foam Mattresses
The best mattress reviews often come within this particular category.  Owner reviews have consistently crowned this category: with a whopping 80% satisfaction rate. This is definitely a category to reckon with.
Innerspring Mattress
This kind contends with the first category. Consumer reports with reference to owner reviews have argued that this is the most popular. This has often been in the context of sales and accounting numbers. A majority have often purchased this kind! As of late, Industry has it that this trend is rapidly increasing.
What you should know!
The two brands out-perform a variety of other categories at least with regards to owner reviews. Know that's commendable: while this is the case, the two categories are presented in a variety of foams and technology. Simply put, not every mattress within the said category will offer you great sleep.   Looking at the two, they are many brands with significant differences: therefore, category does not guarantee performance. The truth is, only a handful stand out at least with regards to what owner reviews are suggesting.
Lastly, prior to purchasing a mattress: consider its online presence and/or publication reports. This article narrows down your search by suggesting the two categories. Read carefully and make that purchase the right way!
June 29, 2017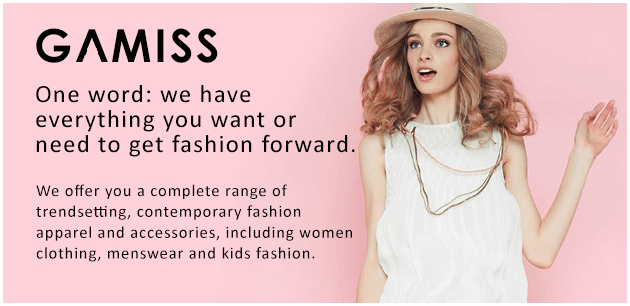 As you can always see to this blog, tyngc.org, that only blog up these online shops which Ive already tried and been satisfied on their services already hence you;d be know on which shop you should try out and get your shopping done as I've already tested them out. Today, Let me share again this one awesome online shop called Gamiss.com where all the lovely and chic pieces were houses. Actually, I've known this shop for quite a while now but I haven't tried to buy any until last week when my sister needs a wedges to kill for her company meeting and yes I did bought one and with my surprise the shoes went home for like 3-4 days right after I purchased it days back hence I am recommending this shop to you as you also in lookout for the promptly in their shipping and yet the products were also in quality like the branded ones.
Rivet Platform High Heel Boots
The shop has all the High Heels available today in the market and they did have some flats too and others. You can always check the shop yourself and see over their huge amount of selection in their differ fashion finds. And to those men who wanted to get their shopping done online as well, no worries as the shop, Gamiss.com, has it's section meantly for men and they did have all the dope and swag pieces there too that can make a man looks more neat and manly. I actually bought some for myself which got me shoes cool light trainers and some summer shorts to kill. Please do check the shop now and buy till you drop!
Cut Out Floral Print Tankini Set
And to those women who have still summer vacation in planned, I think you should consider having the micro bikinis at the shop because this piece was the one most talked about by the fashion enthusiasts online hence you might wanna get it yourself, too?