May 19, 2017
Africa is a beautiful continent with long stretches of wilderness, unique cultures and plenty of experiences. That's one of the main draws to Africa: the untouched landscape that is full of opportunity to discover new things and learn about the world. Whether you want to visit for a holiday break or go backpacking to Africa, here are a couple of things to do and reasons why you should visit this majestic continent this year.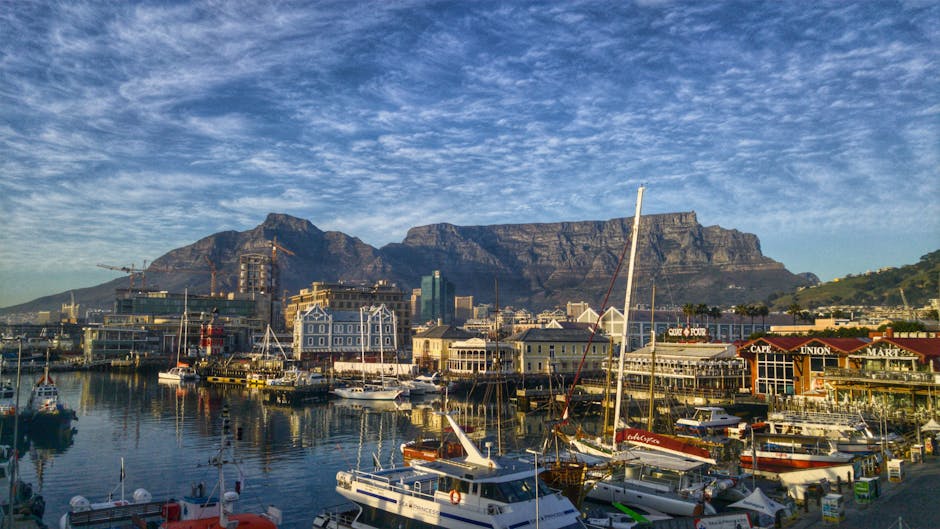 Beautiful Beaches
Cape Town in South Africa has some of the most amazing beaches in the world. You'll find amazing beaches that stretch for miles down the coast, all lined with golden sand and crystal clear waters that are pleasing to the eye and full of tourist attractions. If you love to party and relax, then South Africa will have you covered with its unique cultures, delicious food and vibrant nightlife. Some of the best beaches to visit are Camps Bay, Santos Beach and Nahoon. Camps Bay is currently the most popular beach by a landslide and there are many reasons why it's become the most popular South African beach. There are plenty of spots to eat, sports to play and many enthusiastic locals to party with. Just make sure you're dressed for summer!
Animal Conservation
If you've ever wanted to volunteer in Africa, then look no further than conservation projects all across the continent. If you take a stop down at South Africa, then you can work with rhinos in various wildlife reserves. Although the creatures are strong and rugged, they're vulnerable due to poachers who harvest them for their ivory horns. As a result of this, black rhinos are actually considered an endangered species and they need all the help they can get to survive with small numbers. Whether you're an experienced veterinarian or just someone that just wants to help out, you can volunteer for these animal conservation projects and have a hand in preserving one of the world's most precious and wonderful creatures.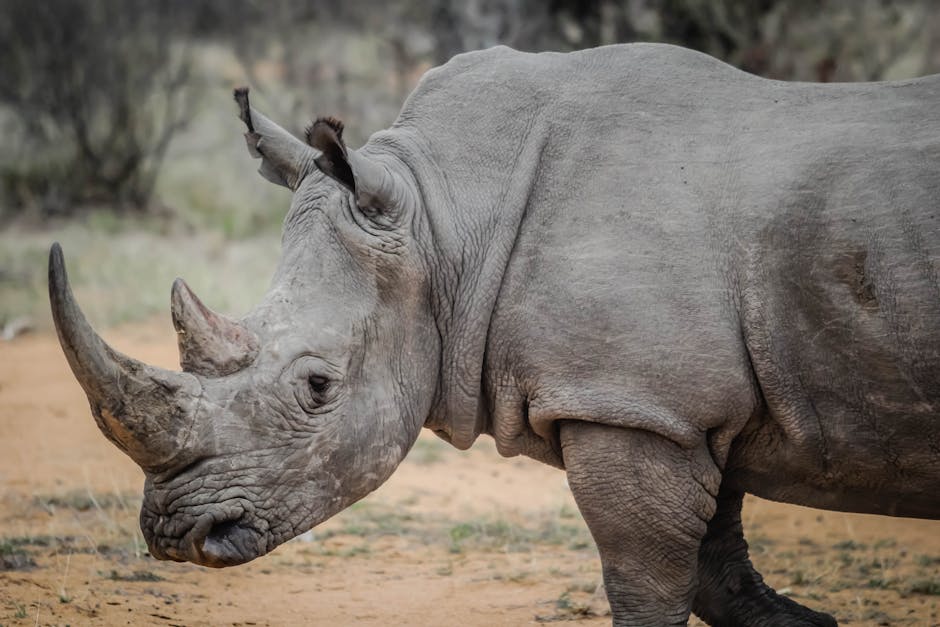 Culture and Tradition
African culture is diverse, unique and there are plenty of ways to expose yourself to it all. There are several different languages across the continent, exciting traditions that you could even take part in, and plenty of people who are more than willing to interact with you. One of the most rewarding experiences in Africa is simply meeting the locals and trading conversations—even if you can't completely understand them. There are thousands of different tribes that live in Africa so make sure you're prepared to visit a tribe so you don't anger, upset or offend them!
Wonderful Food
If you're a foodie, then Africa is a continent that you shouldn't miss if you want to get your fix for unique cuisine. If barbequed meat is something that you adore, then don't miss Pap en vleis, a combination of meat and maize porridge that is popular in South Africa. There are plenty of restaurants in Cape Town that will feed you till you're full, and it's a dish that is best eaten with a group of friends or locals. Piri Piri chicken in Mozambique is delicious and packed full of flavour that you won't get at your local chicken restaurant. And let's not forget Jollof rice from Nigeria, a dish that you shouldn't leave the continent without trying at least once.
May 19, 2017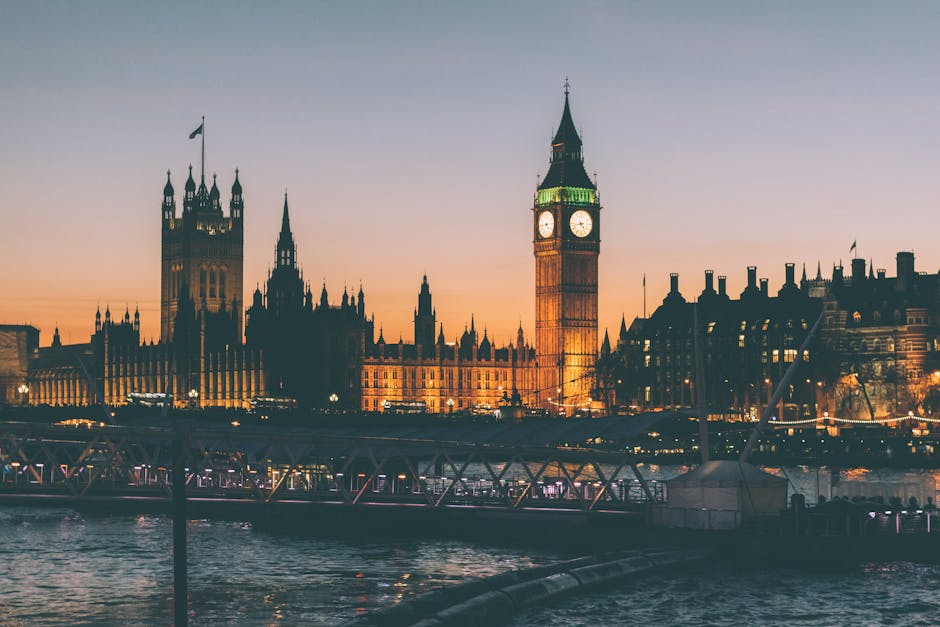 Cities are known for being romantic. There's something strangely intriguing about them, huge and bustling, they have captivated the hearts of many and been the places where millions of people have fallen in love. Think about some of the most romantic destinations on the planet- chances are cities like New York, Paris and Venice all spring to mind. However, London is a beautiful city that shouldn't be overlooked. Sure you don't get great weather all year round, but it can make such a fantastic break.
Looking to impress the girl of your dreams? As this article states, there are 3 steps to make her fall in love, and the first one is to win her over. What better way to do that than with a romantic mini break to the Big Smoke. Here are some of the things you can get up to in London that's sure to blow her mind!
Go on a River Cruise
London's skyline looks gorgeous when it's lit up at night, and the view from the Thames is spectacular. There are many cruises and tours which run from the river, it's a perfect way to spend and evening and is sure to create an air of romance. Have a look online and check out the kinds of things that are on offer, and be sure to book tickets in advance to avoid disappointment.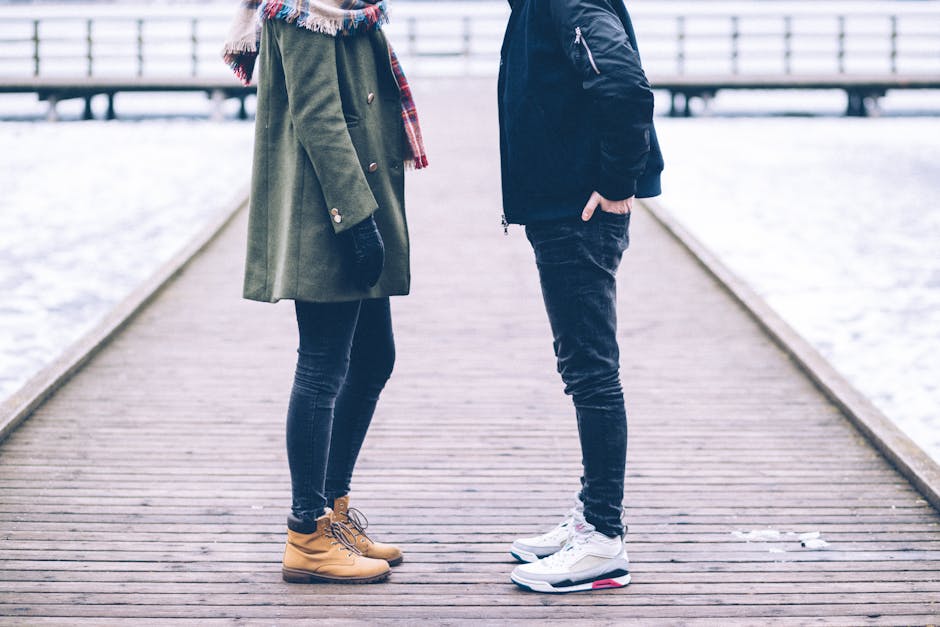 Treat Them To a Fancy Dinner
London is home to almost seventy Michelin star restaurants so you won't be short on choice if you want to wine and dine. Have a think about the kind of cuisine you want to eat, and have a look online at menus and reviews before you go. That way to ensure you're making the very best choice for you.
Go For a Walk in the Park
London is a busy city, but there are spaces where you can get away from the hustle and bustle. There are a number of quieter green spaces and parks where you can enjoy a stroll hand in hand and enjoy a calm and relaxed evening. If the weather is nice, you could even take a picnic lunch or hire bikes.
Take In The Sights
While you're in a city like London, you have to take advantage of the views. You could watch the sun go down from a cool rooftop bar, or go on the London Eye for epic views of the city from above, They do a champagne experience which would be ideal for a romantic break. If you really wanted to push the boat out, you could book a hot air balloon experience over the city. It's a once in a lifetime, incredible experience that will surely have a positive impact on your significant other!
Have you ever been on a romantic break to London? What kind of activities do you recommend?
May 16, 2017
Summer is coming, so if there's ever been a time to get your garden up to scratch, it is now! Every season has its charms, but you can't go out in the garden when it's the bleak midwinter, so it's time to make the most of what you've got outside. Barbecues, garden parties, or just a simple relax in the sun on a Sunday afternoon will be so much more relaxing if you don't have a dump for a garden. Yes, I get that's it's been too cold to do anything in the winter, but the temperature's rising now, so get out there! Here are some ideas for you.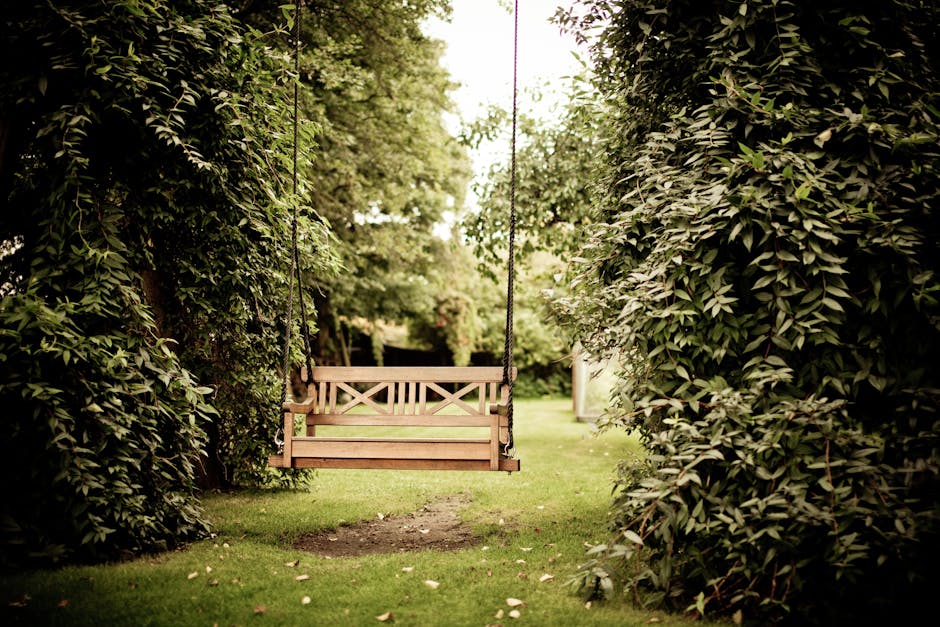 Some Color Changes…
Even for those that haven't got the money to completely overhaul their garden you can make some little changes that will make all the difference. If you've got some old gray slabs of stone, make a change for some smaller ones, or change them for some fashionable decking. You could even go for a classical look with some brown stone layers. You can go to standard concrete suppliers like Ortmannconcrete.com, who have a selection of different styles. But if you're going for a more rustic approach, you can place a lot of browns around in the form of wooden planters. They are very cheap and can really add some understated flourish to the garden.
Get Growing…
The grass will make up the majority of most people's gardens, so make it count! Get a good quality fertilizer if this is the first time you're doing it this year (or ever) and start on it now. It only takes a couple of hours to do, but if you do it every three months, you will help to make it stronger. Get on your hands and knees and take up some of those pesky weeds too to help, and if the grass doesn't look great the first time round, that's because it hasn't been done in a while. Give it some time, and it'll look great.
https://pixabay.com/en/summer-still-life-pitcher-garden-783345/
Decorate Your Garden For Free!
Sites like Freecycle are a great way to find free items to decorate your garden in a style that you want, giving your garden an ideal ambiance for summer gatherings. A handy tip: look on eBay for bulky garden items because the sellers are very likely to want to get rid of them straight away as they are taking up valuable space. You could very likely snatch up a bargain.
Light Up, Light Up…
It's summer, and there is nothing better than when the dusk slowly turns to dark and little lights come on. It really adds some prettiness to the surroundings. Simple ways to do this is to have mini tea lights placed around the garden, or string up some multi-colored lights, or you could even use your Christmas lights and wrap them around the washing line! Another option is to get some solar-powered lamps; they will have soaked up the sun during the day, and it will cut back on your energy bills.
May 11, 2017
Surprising the person that you love with a break away is exciting, but it can be difficult to organise when you are trying to be spontaneously romantic!
Choosing to book a surprise city break is a wonderful gift, and if you want to be stealthy and do it without your partner finding out, check out our amazing tips below to pull off the biggest surprise of your year.
Time Off
The biggest hurdle is usually wrangling time off for your partner without telling them why you need them to take the time off. You could invent a family crisis or event that means they will need to book a few days off. You can even be semi-honest and say you'd just like to spend some time together just being yourselves away from the rigours of the office. If you are close to their employer, speak to them directly and let them know your plans and not to let anything on.
Prepare
When you book far in advance, you need to prepare as much as you can. It's not just being spoilt for choice about where to go, it's organising passports, international travel insurance and spending money. You need to be able to prepare the whole trip in advance without your partner knowing. It's very Secret Squirrel!
Travel Documents
This can be an easy one if you live together. Grabbing hold of their passport for booking purposes is easy enough as you can do this while they're at work or out for an evening. Knowing where it is to grab it the morning of your trip is also easy. The likelihood of your partner carrying their passport around is unlikely so you won't have much of an issue there.
Packing
Usually when you go on holiday, you would pack for yourself and they would pack for themselves, too. Go over online essentials list like this one and work out what your partner would want to take. Pack for the weather and never forget chargers and swimwear – these two are both usually forgotten items. Add a formal outfit if you plan to go somewhere snazzy.
Location
You are booking a trip for a few days or a weekend, so choosing your location should be done carefully. City breaks are fantastic for last minute getaways and if you plan to go a little longer, check out packaged holiday options on a beach. If you have somewhere in mind, plan ahead your itineraries and make your break magical.
There's nothing more fun than surprising your spouse with a trip. You know them better than anyone else and guessing what they would love should be easy for you. Plan excursions in advance and go places you have always wanted to go. If you are planning to propose or anything as romantic as that, speak to a travel agency or the hotel and plan for something special while you're away. If you're going to have a surprise trip, going all out is the best idea you can have!
May 5, 2017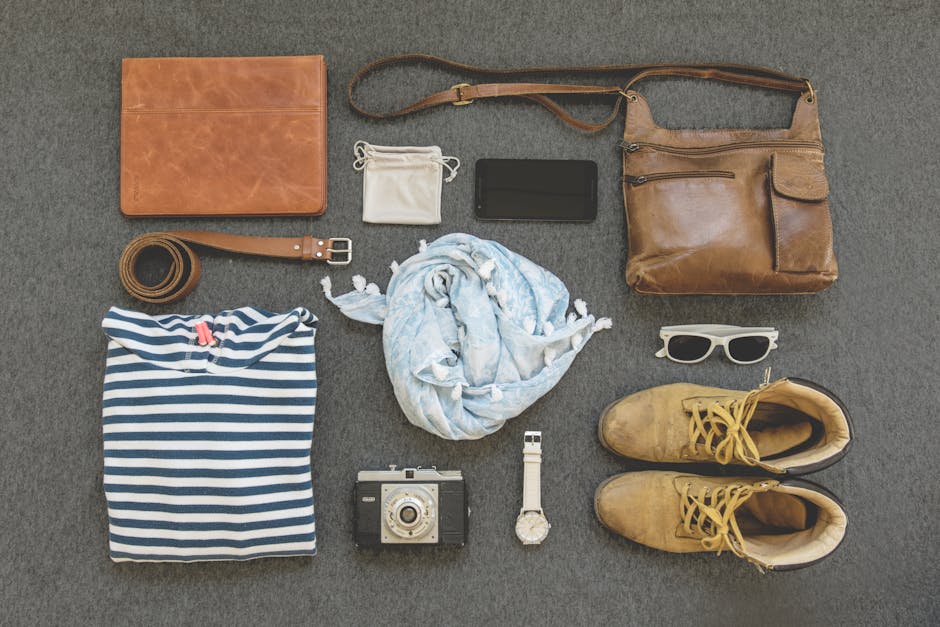 [image credit here]
For some, the above title will be somewhat baffling: "the traveler who loses everything? Who does that? Do they not pack everything to precision, putting bags around the shampoo and rolling clothes, following all the tips? Do they not instantly know where something is when they need it?"
Oh no.
For some, traveling in and of itself is less a necessity and another round of their favorite game. The game is simple: How Many Things Can I Lose On One Trip? It doesn't matter if it's a business trip or a family vacation; the same game can be played over and over.
For those in this category, they sit down on the plane and then realize they don't have anything to read. Or they get to their hotel, jump in the shower, shampoo their hair and then realize they don't have any shower gel.
Of course, the forgetful traveler isn't trying to win at this game. It's not a part of their lifestyle; something they are actively pursuing as a hobby. They'd be delighted to be a contestant who fails in the first round, but somehow, they always make the grand finale.
If it happens to you and you are determined this summer is going to be the one where you don't forget everything, then help is at hand.
#1 – Give Yourself Plenty Of Room, But Don't Compromise
Traveling light is a lovely concept, but it's not really feasible for someone who tends to forget things. In those cases, 'traveling light' just means 'forgetting even more things'. So it's worth acknowledging upfront that you should give yourself plenty of room, paying excess baggage if necessary.
Take as few bags as possible, because the less you have to lose/forget, the better. A bag that offers you plenty of space and compartments is essential, but don't forget about safety. You need to protect essential items like your computer, charger, or camera, so pick something sturdy like those on http://mybackpackbag.com rather than a flimsy hold-all that won't last 10 minutes.
#2 – Loop Everything Related Together
Taking the above example of transporting your laptop; is there a good chance that you'll forget the charger? Make sure you don't have the chance, by looping the charger around the laptop – that way it's not possible to take one without the other.
The same applies to toiletries. For a start, make life easier on yourself by taking as few products as possible; combination shampoo and conditioner is easy enough to find. If you have a bit more patience to search, you can track down a 3-in-one you can use for body washing too. Alternatively, check https://www.thebalance.com/uses-for-shampoo-1389042 for some experiences on using shampoo alone for other tasks.
Whatever you decide to take, when you've got all these items together, group them into one bag rather than trying to remember them individually.
Think Of Every Step
Take a mental walk through your vacation, from the moment you close your front door to the moment you walk back through it when you've been away. What are you going to do? What do you need to do it? Make sure you include the boring-but-necessary steps, like checking in with the airline or amusing yourself on the ride from airport to hotel. Write down each step, then tick them off as the necessary items go into the bag.
By following the three above, you might just be able to have your first time away without forgetting anything. Good luck!
April 28, 2017
Life can flash before our eyes and before we know it, we're old, slow and can no longer indulge ourselves in unique and fun activities that we missed out on when we were younger. But until that day happens, here are a couple of unique activities to add to your bucket list. No matter how big or small your current list is, make it a habit of ticking off as many items as you can in a year if you want to get the most out of our short time on earth.
Tour the world
This is perhaps the most common one that people indulge in. A tour of the world to visit many different countries, sample hundreds of cuisines, and meet thousands of people is an opportunity that no one should miss. The world is a beautiful place with diverse cultures and thousands of spectacular sights that aren't done justice through video and pictures. Be it scaling the Great Wall of China or climbing up the Eiffel Tower in Paris, tour the world and explore it with your own eyes.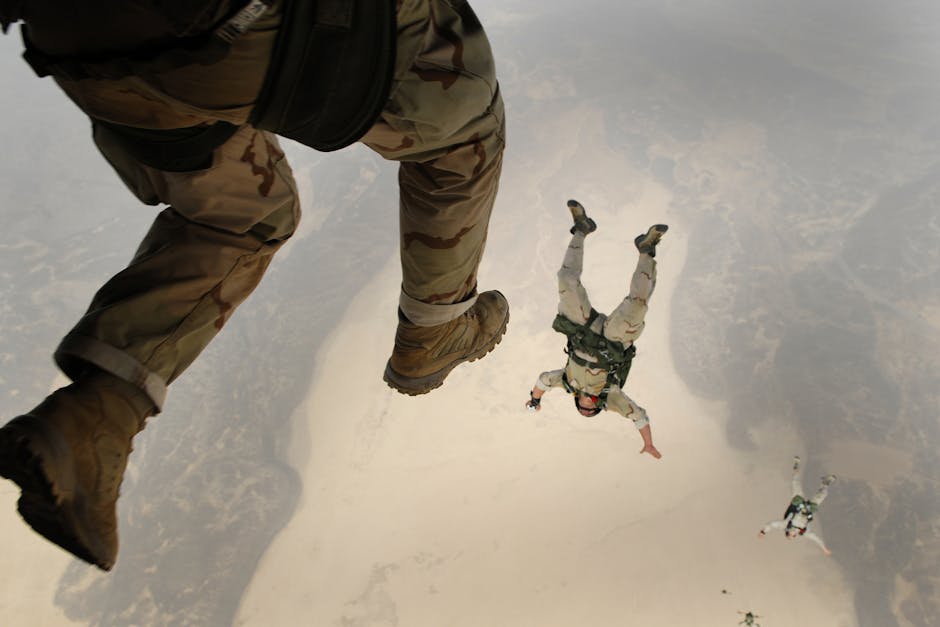 Skydiving
For roughly a minute, you can fly. You can tumble in the air, meet with your friends in air, dive slowly, quickly, or even do flips in the air. It might seem scary at first, but if a 100-year-old grandmother has the drive to skydive, then you should have no problem mustering up the same courage. It's an experience that has to be felt first-hand. Once you go skydiving the first time, you'll want to keep coming back to experience that minute or so of flying.
Flying
Speaking of flight, how about taking the time to learn to fly? It's controlled, a lot of fun, and not everyone can say they've piloted a plane in the air. If you're wealthy, it could even turn into a fantastic hobby that you share with your friends. How about flying you and your friends over to some remote islands in the ocean, or perhaps taking them on an air tour? The possibilities are endless, but do keep in mind flying is an expensive hobby to indulge in.
Explore a cave
There's nothing quite as mysterious and exotic as exploring the bowels of the earth. Whether it's a cave that you can dive in, a cave on the side of a mountain or something deep in the earth, exploring these locations can be breathtaking, wild and exciting. The natural formations of caves make them wonderfully eerie and beautiful and a cave exploration day makes an excellent addition to any far-out holiday you go on.
Diving
We've spoken about skydiving, we touched on exploring the earth, and now let's talk about diving. There are some wonderful sights to be seen in crystal clear waters. With so much aquatic life and a vast ocean to explore, it would be almost impossible to see everything the waters had to offer. Diving is a once in a lifetime opportunity, and depending on where you decide to go, you might fall in love with the unique life that lines the ocean floor.