April 20, 2017
The technology that we literally have at our fingertips these days is pretty astonishing. All that we can access is right there in front of us. We can talk to friends that are miles away, even in different countries or time zones at the touch of a button. We can order food and have it delivered in a couple of hours. So with all of that in front of us, our social lives should be the best they've ever been, right? Wrong! For many people, they aren't, and they need a bit of a shake up. So here is how you can use technology to help improve your social life, and not just let you become a recluse.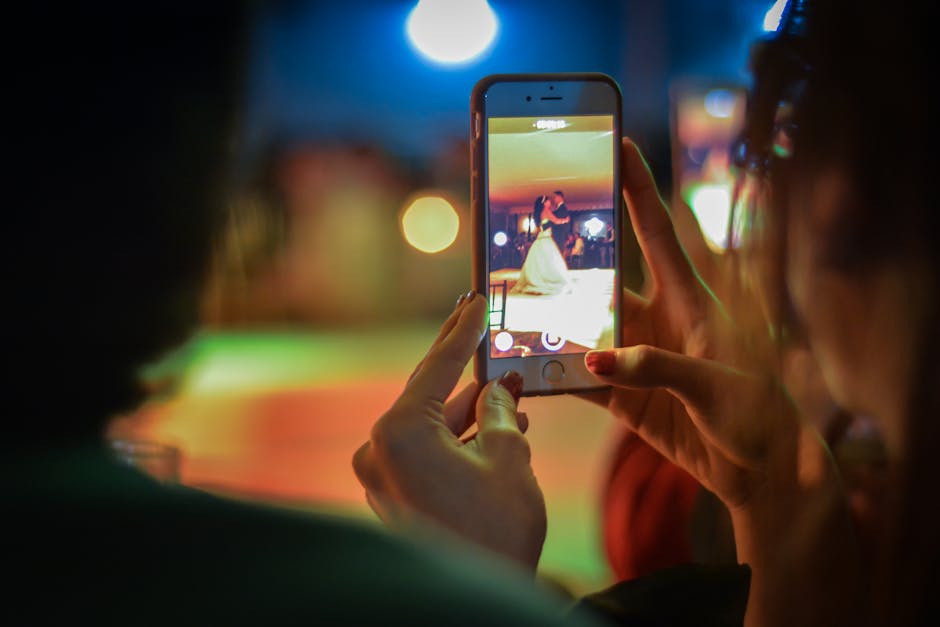 Go Live!
If you're at an event or somewhere that you want to tell people about, then how about going live on your Facebook page or your Instagram profile? First of all, people will get notified that you are going live on your page, so they can join in and see what you are doing. So it is a great way to reconnect with other people, especially those that you haven't seen in awhile. You get to see who is logging on to see you, so it gives you the chance to 'talk' over it or to even reconnect after you've finished the live broadcast. If your friends are going somewhere that you want to be at, then you could always ask them to go live so you can see or hear whatever it is.
Video Calls
The only problem with going live on social media is that there are certain restrictions. If you're at a concert or a gig, for example, the feed would be cut off because of copyright infringement purposes on the songs. So you can always use video calls too if you just want to be more specific with who you are sharing with. You can do this on social media platforms too, as well as on your phone with apps like Skype and FaceTime. With all of this, though, it means that your phone has to be in good working order. So if it isn't working at it's best, and you could look into how circuit board repairs can save your cell phone, as well as other storage or data problems that could be slowing it down. It also pays to have your charger with you or a backup power source. Then you can keep in touch to your heart's content.
Use Locations
If you are meeting friends for a drink, then you can easily send them your location in an app like WhatsApp. You don't need to know the address of where you are either. You can simply press send location and choose who you want to send it to. It works well if you're on a night out or a festival or gig too. Then you can meet up quickly and easily.
Connect Your Calendar
One of the great things with smartphones is that they can connect with our apps. So we can get notified when it is people's birthdays, or certain dates to remember. So make sure you connect your calendar to them, so you're always up to date with what is going on. You can also sync calendars with other people, such as your partner or best friend. Making plans was never so easy!
April 12, 2017
If your six pack has turned into a keg as the years have gone by, and you want to do something about it, you could be forgiven for thinking that you'll have to give up everything you love and out yourself on a hardcore exercise regimen, but that really isn't the case. There are many small changes you can make that will ensure that, in the fight of Man v Flab, man will come out victorious.
Here are several small changes you can make that will, in the end, help you to lose those excess pounds and achieve a better standard of health:
Set a Goal
It might sound like a bit of a cliché, but having a clear, realistic goal in place really can help to spur you on and motivate you to stick to your new workout regime.
Drink Tea
Researchers have found a link between drinking tea and having a lower BMI level. It has to be really green black or white tea though – herbal infusions will not have the same effect.
Cut the Carbs
Cutting down on the amount of carbs you eat is likely to be one of the most effective things you will ever do to get your weight under control. You don't have to remove them completely (unless you want to) but just halving the amount you currently eat will work wonders!
Say No to Soda
You know what soda is? Empty calories. When you drink a soda, does it really diminish your thirst? Probably not. It certainly won't fill you up or give you any key nutrients either. All soda will do is make you fat. Ditch it, and you could easily lose 10 pounds without doing anything else!
Try a Testosterone Replacement Supplement
Low testosterone levels if one of the key things that will leave you with a flabby stomach area, so by boosting your T levels with a testosterone replacement product, you could quickly lose weight as your body starts to build muscle mass more effectively. It'll also give you an energy boost, which will make working out easier, too!
Lift Weights
When you lift weights, you build more muscle, and the more muscle you have, the more calories you will burn. You'll also look more toned when you reach your target weight too.
Increase Your Protein Intake
Lifting weights and eating more protein go hand in hand. Your body needs lots of protein to increase your metabolism and build muscle. Make at least half your plate protein, and you'll be well on your way to winning the battle.
Cycle to Work
Instead of taking the commuter train or car to and from work each day, invest in a bicycle. Cycling is a great activity, and if you use your bike to commute, and you could burn thousands of extra calories a week. It's more pleasant than being squashed in a confined space fighting for a seat, too.
Start with Soup
If you have a small cup of soup before your meal, it will fill you up for a few calories, so that you are less likely to gorge on the main course or have dessert.
Being the victor in the battle between Man v. Food might not be easy, but as you can see, it really doesn't have to be hard either!
April 8, 2017
If you ever on lookout for stage stand. I think you should check the online shop called musicians friend where you could find the on stage stands available at Musicians Friend that mostly entertainer are crazed about and talked about. Why? because the stage stand is very cheap and yet the quality haven't compromised at all which is rarely to see in such inexpensive item you get.
November 28, 2016
The house is at the heart of our lives. It is where our children grow up, where we sit together with the family around a yummy dinner, and where we go to rest after a long day. But before you can call your house a home it has to be more than just a roof over your head. It needs to make you feel safe and happy. Here are some tips to help you turn your house into a home for you and your family.
Image of a house from Flickr,
Give it some personality
Your house needs to be an extension of who you are and what you love if you want to feel at home in it. This can be done with simple and effective touches, such as adding the posters of some of your favorite films in the lounge, or maybe the souvenirs you brought back from your latest holiday. Or why not add some colors on the walls? So don't be shy: Express yourself.
Keep it warm
There is nothing worse than sitting inside in winter and being cold. First of all, with old single glazing windows being the biggest cause of warmth loss, you need to check those are tight. Now ask yourself what a cozy winter day at home means. Are you thinking of lying down by the fire with a cup of cocoa? That is because there is more to warmth than the temperature. The fireplace stands for hot; the cocoa is a childhood's comfort, and the red and orange shades of the flames are a boost of energy. It is about fighting the winter gloominess with warming touches in your decor.
Ensure your safety at all times
We live in times of uncertainty where it is important to protect the things you love. An alarm system keeps your house monitored at all times and guarantees a backup plan if anything happens. There are plenty of smart devices and installations to choose from on the market, so you might want to read objective reviews such as the Ackerman security system pros and cons for example. Remember that this is not only the house these security systems are keeping safe but your family too.
Keep it trendy
It's a no-brainer. Your wardrobe changes with seasonal trends. Why should your home decor always stay the same? Furniture gets old, wall paints fade, etc. If you want your house to look as lively as ever, you need to keep to follow the current trends in decor. Don't worry: There is no need to swap all your interior for something new every year! But bringing in a few fresh touches from time to time is what helps your home to grow with you.
Give it a heart
Last but not least: A home is a place that is alive, so make sure that you let Life in. Throw a barbecue party, organize a memorable Christmas dinner, invite your neighbours for coffee and cake, and much more. The choice is all yours! Just remember to keep your door open to fill your home with joy.
Image via Google – URL: https://goo.gl/images/N4RLJa  
November 21, 2016
People these days loves all things to be instant as the generation and technology are quite advance than before. That is why most of the brands especially to the tech field are continuously trying to create some sort of products that can give out conveniently to all in a very efficient and fast way.. And true enough, because a lot of new things are constantly coming out in the market today that can make the way of living at ease.
And one of the best company I knew that can give you this convenience and at the same with benefits was this www.ecooe.com where all their items are these handy and easy to use and at the same time a eco-friendly ones, which means all the items are perfectly to the health conscious fellas and it does benefit your whole humanity. For further details about this, you can heads over to the link given for your to see on how awesome this brand is..
As for their items. I'm liking to have this Ecooe stainless steel French Press, a coffee maker pitcher, which has a double wall French Press and built-in filter in it that utilizes the sodium of the water you uses and gets its PH level in peak, which really a beneficial to our body! especially to the immune system? in some sorts, yess! as it may vary on the high of the PH level inside the body –  nope! this just how I understand it though, please refrain this phrase to be your preference regarding this matter as I am not that sure though about it. But to make sure you can consult google for further explanation. Because I dont play any brainy here but more and more PH level is really important to a human's health..
November 21, 2016
Ever lived in a home that just felt a bit – well – cramped? If you're naturally drawn to the great outdoors and love the feeling of open space, you may find that you regard your home as more of a trap than a relaxing place to live in. Of course, many people love enclosed, cosy homes – some people enjoy that kind of security. But if you've got a penchant for nature and all things wild, you might want to make some changes to your home. Having a property that's more open to nature can actually benefit you and your family in more ways than one. Read on to find out how you can design your dream home that brings you at one with the great outdoors.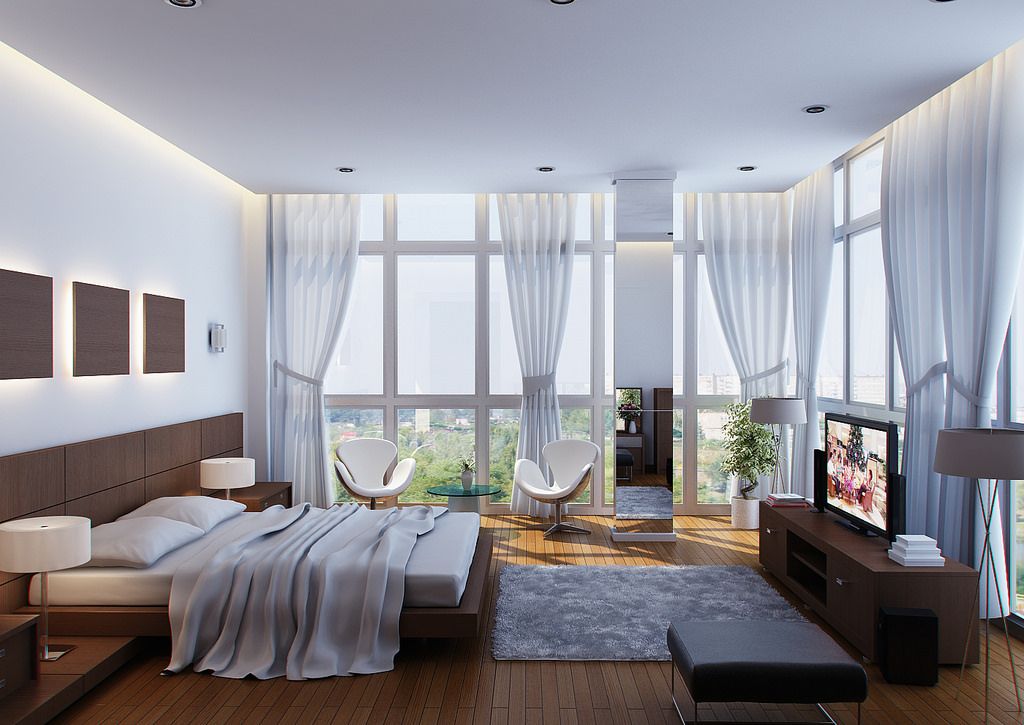 Huge windows
Humans need a lot of vitamin D, in order to encourage calcium production and strong bones. Vitamin D deficiencies can lead to a whole host of health problems including joint pain, rickets (in young children) and even depression. A lot of people take supplements, but the best way to up your vitamin D levels is simply to spend more time in the sunshine. Of course, there are some days where this isn't possible. We may have a busy day locked in our office, or we may be cleaning and running around after the kids. But by allowing as much sunlight into your property as possible, you can be sure that you and you family are being exposed to vitamin D. Plus, it generally makes your home look brighter and more welcoming, which can only be a good thing! Floor to ceiling windows can also look very chic, so speak to some award winning architects about installing them on your property.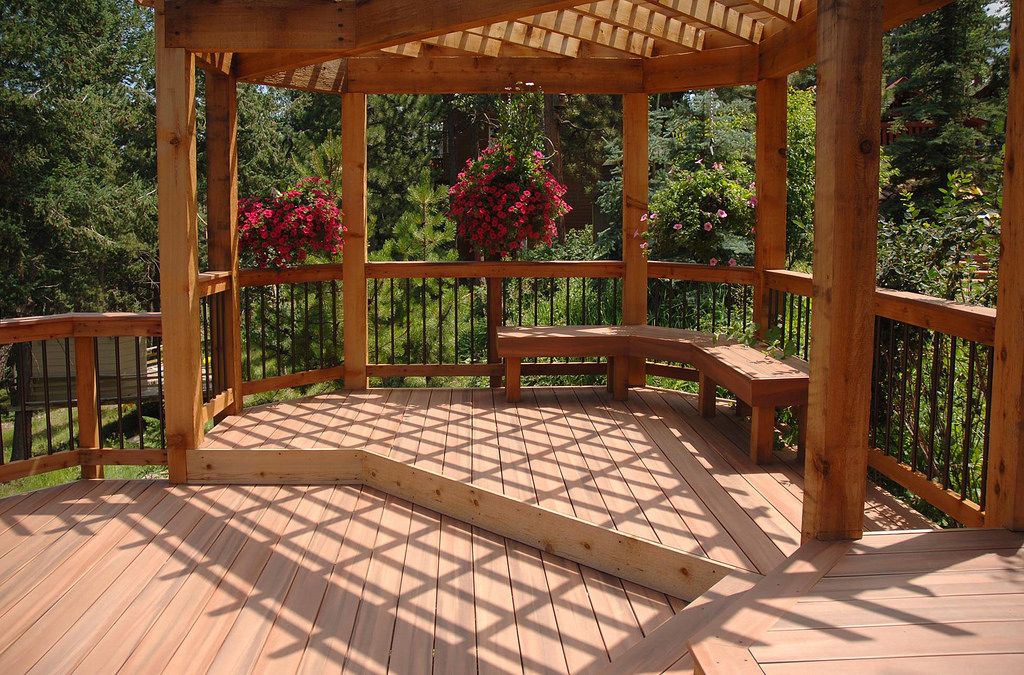 A patio or decking
Is there any better feeling than sitting outside in your garden with a glass of wine in hand, watching your children play together after a long day? Probably not! Having a designated patio or decking area doesn't only look stylish in your garden, it also means you can sit outside whenever you want. Having waterproof outdoor furniture means that it can be left outside whatever the weather, and having a solid floor means your chairs won't sink into the ground the second it rains. If you're into entertaining, outdoor seating areas can also be great for hosting al fresco dinner parties or summer BBQs.
Stunning views
What do you see when you look out of your home's windows? If it's anything but inspiring, you may feel it's time for a change. One of the most common problems people have in their homes is the feeling of being overlooked – either by large trees or by other properties. This can be a tricky thing to negotiate, but if a neighbour's tree is blocking the view and light from your home, ask calmly if they can trim it. If your property is already overlooked by another house, unfortunately, there isn't much you can do about that. But if you know that a neighbour is planning an extension that will encroach on your own home, you are well within your rights to file an objection.