May 12, 2017
Adding floor space to your home is never easy. It involves a fair bit of planning and money. But making your home look and feel bigger is actually a lot easier than you might think. Yes, it involves a bit of effort, but it doesn't necessarily have to break the bank. Here are some pro tips to make your home feel more spacious.
Declutter The Entryway
Removing clutter from small rooms is just about the best thing you can do to help open up your home. Taking furniture out of the hallway and bringing it into the living room maximizes the space. If you need to store things like hats, coats, and bags in your entryway, consider adding in-built shelving. This will help to add vertical interest to the space and show off any architectural detailing.
Renovate Doorways
Jeffrey Blum from a design studio in New York says that many people think about removing entire walls before enlarging a door. But in his opinion, enlarging a doorway can be just as effective in many situations.
The idea is to make the doorway feel as wide and as tall as possible, given height and width constraints. This creates an open plan feel when the door is open, even if the house has dividing walls. Blum says that homeowners can amplify the look by adding things like recessed lighting, a window above the doorway and wooden paneling around the door frame.
Build A Second Building
Another way to make your home look and feel bigger is to add additional buildings. Ranches and farm houses are rarely a single building. Rather, they're a complex of multiple buildings and feel bigger as a result. There's been some talk about Armstrong in the press recently, a company that makes steel outbuildings for the residential market. Forbes has them on their radar as one of their growth businesses, and it's partly down to the fact that people want more utility space in their homes. Getting stuff out of the house and to another location really makes a big difference and so it might be worth investing in a second building or annex.
Make Small Rooms More Pleasing
Sometimes, there isn't much you can do about the square footage in your home. But even if a room can't be made any bigger, there are things you can do, besides covering the walls with mirrors, to make it feel larger.
If you've got French double doors, throw them open. Also, buy in reflective furniture or tiles and give a sense of space by creating depth to all the objects. Polished marble on the floor works really well in this regard.
Use Oversized Flooring
If you've ever been into a bathroom with mosaic tiles, you'll have noticed that the room itself is often very large (usually because it's part of a luxury home). But it turns out, at least according to the World Floor Covering Association, that smaller tiles actually make small rooms look smaller. Their advice is to splash out on the largest tiles that you can afford, no matter what the pattern to provide an optical illusion of size and space.
May 12, 2017
We live in a world fascinated by technology, and we constantly feel a need to own the latest and greatest gadgets. That's because clever marketing strategies tell us that those devices will change our lives for the better. Unfortunately, those impacts will be very limited if you don't know how to get the most out of them.
First and foremost, smartphones and computer devices are designed to be communicational devices. Therefore, using those gadgets to actively boost your social life is a great starting point for anyone. After all, feeling a closer connection to people provides the perfect foundation for a generally happy life.
Those social connections can also extend themselves into the world of dating. The stigma previously attached to finding love online no longer exists, and millions of people use those Apps and websites on a daily basis. As long as you are honest with yourself as well as potential dates, it could be a life-changing element.
Having said that, tech devices are also designed to keep you entertained at times where human interaction is lacking. These FoxyBingo reviews show how playing games for money can provide a buzz even when you're alone, especially when you stick to your limits. Meanwhile, video games, music streams, and other services can work wonders too.
While personal enjoyment is one of the main attractions when buying new tech, it's important to appreciate their key functions. Those communicational aspects can often add to your safety, especially when you use tracking devices. Quite frankly, we all have a responsibility to take note of those factors.
Computers and handheld devices can also be used to enhance other aspects of our life through greater organization. Learning to use spreadsheets and scheduling in an effective manner can work wonders. Meanwhile, there are many Apps on the market to assist you with managing bills and making automatic payments.
Online systems can also help you save serious sums of money. In addition to price comparison sites, you can use promotion codes from the Coupons website to gain discounts on various goods. Moreover, research into various household jobs could enable you to remove the need for professional support. This can only see your overheads move in the right direction.
Technology can also increase your opportunities for income too. For starters, you can find job vacancies on a variety of job boards, including industry-specific ones. Moreover, creating a portfolio site or stronger CV through those facilities may enable you to climb the career ladder far soon.
Nowadays, it's even possible to operate a small business from home. Whether it's a side project or your full-time position, technology is the key to success. Get this right, and it could unlock the door to a financially stable future.
Essentially, technology can do almost anything you want it to. If you're willing to embrace your devices and software to their full potential, then you will see huge rewards. Given the amount of money spent on those products, that's the least you deserve.
May 10, 2017
Decorating your home should be a time of great excitement and anticipation. But it is also a time that leaves our homes and possessions at significant risk. There are always going to be hits and misses when it comes to design issues and decor clashes, of course, but there are also some disastrous problems that can arise when you are renovating and decorating your house. Let's take a look at some of the most common problems you need to avoid.
Going over budget
First up, it's an issue that almost everyone has encountered before – spending far too much money. It's a huge problem that can cost you a small fortune, wipe out your savings, and even put you into debt. There are some genuine horror stories out there that involve people upgrading a kitchen or bathroom, only to find that they can't afford to finish it due to poor estimations and problems arising while the work is carried out. To avoid this major issue, always choose a trades business that has a great reputation for accurate quotes, and also ensure that you run through some checks beforehand to find out whether or not your home needs repair work done first.
Security problems
Whether you have scaffolding erected outside your home or are having an extension, bear in mind that access will be a lot easier for burglars. In fact, some criminals will actively look for homes that are having major renovations, as they are incredibly easy targets. Ultimately, your home security systems will be down for long periods, so it's important to speak to your building team about temporary security solutions.
Plumbing and electrics
Once you start stripping back your home, banging in nails and removing walls, there are plenty of issues that can arise as a result. As Sydney Metro Plumbing points out, emergencies happen all the time when it comes to water, heating, and pipe problems in your home. And the chances of a burst pipe or damaged electrical point increases significantly when you are nailing into walls and moving bathroom or kitchen fixtures and fittings. Be very careful that you don't end up damaging the delicate wiring and piping that is usually safe behind your walls – always use a plumbing and wiring detector.
Health and safety
Building firms and construction workers have to work within strict regulations when it comes to health and safety. Yet few of the general public will bother when they are decorating their homes. The temptation is that you can cut corners to save time and money, but ultimately, the vast majority of accidents that end up in a hospital visit occur in the home. If you want to stay safe and avoid a disastrous and incapacitating injury, make sure you are wearing safety goggles and clothing, using step ladders properly, and being careful when doing any kind of DIY.
Decorating your home yourself can save you a lot of money – but you need to get it right. If your work ends up breaking something – or breaking you! – you might regret not hiring a professional.
April 20, 2017
The technology that we literally have at our fingertips these days is pretty astonishing. All that we can access is right there in front of us. We can talk to friends that are miles away, even in different countries or time zones at the touch of a button. We can order food and have it delivered in a couple of hours. So with all of that in front of us, our social lives should be the best they've ever been, right? Wrong! For many people, they aren't, and they need a bit of a shake up. So here is how you can use technology to help improve your social life, and not just let you become a recluse.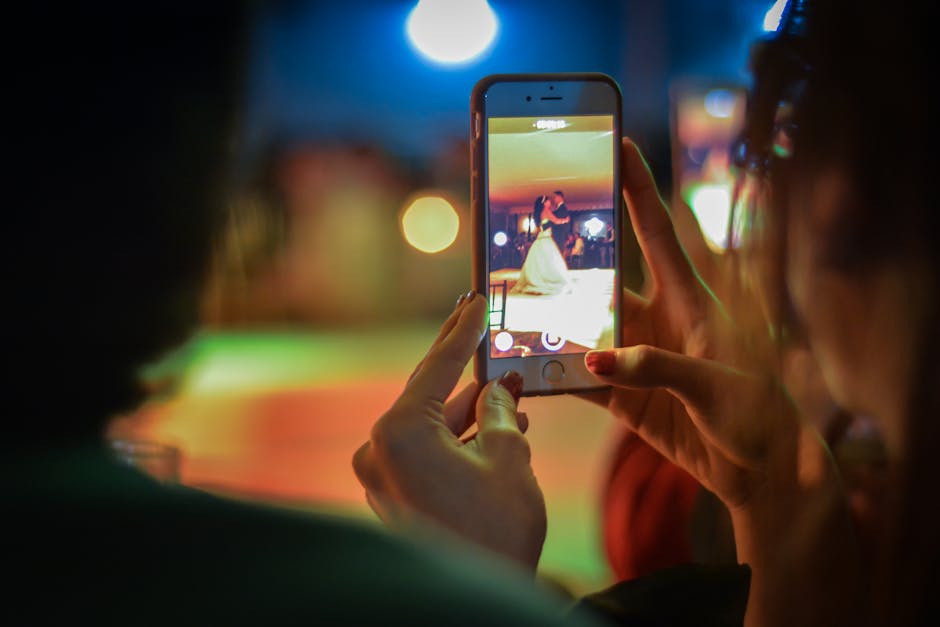 Go Live!
If you're at an event or somewhere that you want to tell people about, then how about going live on your Facebook page or your Instagram profile? First of all, people will get notified that you are going live on your page, so they can join in and see what you are doing. So it is a great way to reconnect with other people, especially those that you haven't seen in awhile. You get to see who is logging on to see you, so it gives you the chance to 'talk' over it or to even reconnect after you've finished the live broadcast. If your friends are going somewhere that you want to be at, then you could always ask them to go live so you can see or hear whatever it is.
Video Calls
The only problem with going live on social media is that there are certain restrictions. If you're at a concert or a gig, for example, the feed would be cut off because of copyright infringement purposes on the songs. So you can always use video calls too if you just want to be more specific with who you are sharing with. You can do this on social media platforms too, as well as on your phone with apps like Skype and FaceTime. With all of this, though, it means that your phone has to be in good working order. So if it isn't working at it's best, and you could look into how circuit board repairs can save your cell phone, as well as other storage or data problems that could be slowing it down. It also pays to have your charger with you or a backup power source. Then you can keep in touch to your heart's content.
Use Locations
If you are meeting friends for a drink, then you can easily send them your location in an app like WhatsApp. You don't need to know the address of where you are either. You can simply press send location and choose who you want to send it to. It works well if you're on a night out or a festival or gig too. Then you can meet up quickly and easily.
Connect Your Calendar
One of the great things with smartphones is that they can connect with our apps. So we can get notified when it is people's birthdays, or certain dates to remember. So make sure you connect your calendar to them, so you're always up to date with what is going on. You can also sync calendars with other people, such as your partner or best friend. Making plans was never so easy!
April 12, 2017
If your six pack has turned into a keg as the years have gone by, and you want to do something about it, you could be forgiven for thinking that you'll have to give up everything you love and out yourself on a hardcore exercise regimen, but that really isn't the case. There are many small changes you can make that will ensure that, in the fight of Man v Flab, man will come out victorious.
Here are several small changes you can make that will, in the end, help you to lose those excess pounds and achieve a better standard of health:
Set a Goal
It might sound like a bit of a cliché, but having a clear, realistic goal in place really can help to spur you on and motivate you to stick to your new workout regime.
Drink Tea
Researchers have found a link between drinking tea and having a lower BMI level. It has to be really green black or white tea though – herbal infusions will not have the same effect.
Cut the Carbs
Cutting down on the amount of carbs you eat is likely to be one of the most effective things you will ever do to get your weight under control. You don't have to remove them completely (unless you want to) but just halving the amount you currently eat will work wonders!
Say No to Soda
You know what soda is? Empty calories. When you drink a soda, does it really diminish your thirst? Probably not. It certainly won't fill you up or give you any key nutrients either. All soda will do is make you fat. Ditch it, and you could easily lose 10 pounds without doing anything else!
Try a Testosterone Replacement Supplement
Low testosterone levels if one of the key things that will leave you with a flabby stomach area, so by boosting your T levels with a testosterone replacement product, you could quickly lose weight as your body starts to build muscle mass more effectively. It'll also give you an energy boost, which will make working out easier, too!
Lift Weights
When you lift weights, you build more muscle, and the more muscle you have, the more calories you will burn. You'll also look more toned when you reach your target weight too.
Increase Your Protein Intake
Lifting weights and eating more protein go hand in hand. Your body needs lots of protein to increase your metabolism and build muscle. Make at least half your plate protein, and you'll be well on your way to winning the battle.
Cycle to Work
Instead of taking the commuter train or car to and from work each day, invest in a bicycle. Cycling is a great activity, and if you use your bike to commute, and you could burn thousands of extra calories a week. It's more pleasant than being squashed in a confined space fighting for a seat, too.
Start with Soup
If you have a small cup of soup before your meal, it will fill you up for a few calories, so that you are less likely to gorge on the main course or have dessert.
Being the victor in the battle between Man v. Food might not be easy, but as you can see, it really doesn't have to be hard either!
April 8, 2017
If you ever on lookout for stage stand. I think you should check the online shop called musicians friend where you could find the on stage stands available at Musicians Friend that mostly entertainer are crazed about and talked about. Why? because the stage stand is very cheap and yet the quality haven't compromised at all which is rarely to see in such inexpensive item you get.