July 10, 2017
When it comes to moving house, it's very easy to get bogged down in packing, and the prospect of making endless trips up and down stairs weighed down by boxes. The process of moving can take the shine off the fact that you've got a new home, and you're starting a fresh chapter, but there's nothing more exciting than looking for a new pad. If you're on the hunt for a new home, put thoughts of packing up a house full of stuff aside, and focus on what really matters. As a potential buyer, you'll need to think about what your priorities are when you're on the search for that perfect property. If you haven't really given it much thought, here are some key features to look out for.
The dream kitchen
The kitchen is so often described as the heart of the home, and the majority of buyers place a spacious, bright kitchen high on their wish list. When you are looking around, try not to let a rough gem, or an unpolished diamond put you off. If the rest of the house is ticking all the boxes, and you've got the space and money available for improvements, there's no reason why a kitchen renovation can't turn this house into the home of your dreams. You may not be enamored with the idea of doing a lot of work, but if you remodel and revamp the kitchen, you can choose your own design, plan the layout, and inject your signature style.
Image from https://www.flickr.com/photos/chalonuk/6207312254
The potential
It's always wise to have future plans in mind when you're looking for a new home. Even if you don't plan to sell for a long time, it's useful to have the option to add value if you wanted to. There's also flexibility in buying property that isn't quite finished or that offers scope for renovation or expansion. If you're creative, and you want to make your home a reflection of your style and personality, look for a blank canvas.
The outdoor space
Unless you live in the heart of the city, it's likely that you'd rather buy somewhere that has outdoor space. Even a small garden or a bijou backyard can make all the difference. If you're looking for a family home or you want that sense of freedom and country living, a large garden may be high on your list. But even if you want a small town vibe, having somewhere you can sit out and soak up the sun after a long day at work can make a property much more appealing. In some cases, outdoor space can also provide a solution if the house doesn't live up to expectations, and you're keen to take on a project. If you've got a small house on a large plot, and the kitchen is cramped and small, you could consider extending out to the back or the side.
Image credit https://www.flickr.com/photos/jennifer-juniper/2572110091
Are you on the lookout for a new place to call home? Before you start searching, have a think about what really matters to you. Is a large, open-plan kitchen a deal-breaker or are you desperate to take on a project that offers potential? Take your time when you're looking around, and don't be put off if a house doesn't look perfect on paper. Use your creativity and your imagination, and think about what you could create from a blank canvas.
July 5, 2017
We all know how important it is to get our bedrooms the way we want them. They are our sanctuaries. They're the place we come to after a long, hard day. They're also the first thing we see in the morning. So, a bad bedroom could have really negative implications. It could affect mood, mentality, and your ability to relax. It's no wonder, then, that we spend so much time to get this space the way we want it. You could argue that it's the most important room in the house.
But, there are less obvious implications to an imperfect bedroom. Those are what we're focusing on. Have you ever considered how much of an effect your room has on your appearance? As this is the place you sleep, dress, and get ready, it makes sense that it would have some bearing on how you look. But, we're going to look at the three leading roles your bedroom plays in appearance, and how to get the most from each.
The Beauty Sleep
Okay, so we've all heard about beauty sleep. But, did you realize there's scientific evidence that sleep helps you look good? Obviously, sleeping well keeps you wide-eyed and bushy tailed. But, the hormones your body releases overnight also keep your skin healthy. So, it's important you get as much sleep as possible.
If there are noise or light distractions in your room, consider whether you could move elsewhere. Think, too, about how comfortable your bed is. Comfort is essential for good sleep. If necessary, you might want to consider a new mattress, duvet, and sheets. It's worth looking at these sheet reviews and similar reviews for your other replacements to ensure you invest in the right option. This is the best way to ensure sleeping success!
The Makeup Application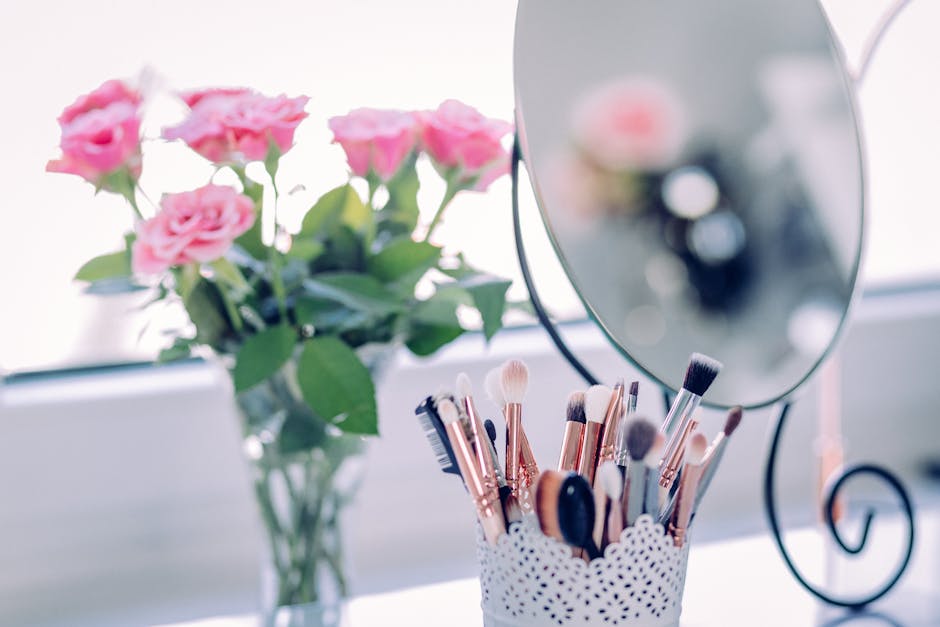 Sitting on your bed to do makeup may not be the best option. You might think you look fine, but dodgy lighting could hide all manner of sins. If you don't have a vanity table in your bedroom, you should consider getting one. Investing in a vanity table means you can position yourself to get the best light in the room. It also gives you a place to store your beauty products. Having these on display is sure to make you feel good. Plus, you're more likely to use them this way!
The Dressing Room
Of course, let's not forget that your bedroom is also the place you get dressed. Unless you're lucky enough to have a separate dressing room, this is where you'll put together outfits. To ensure you don't go out looking like you got changed with your eyes closed, invest in a full-length mirror. This is an essential part of any bedroom. Hang it on the back of the door if you don't have room anywhere else. Then, give yourself a once over before you leave for the day. You'll be able to fix any last minute issues, and rest easy that you look your best!
June 29, 2017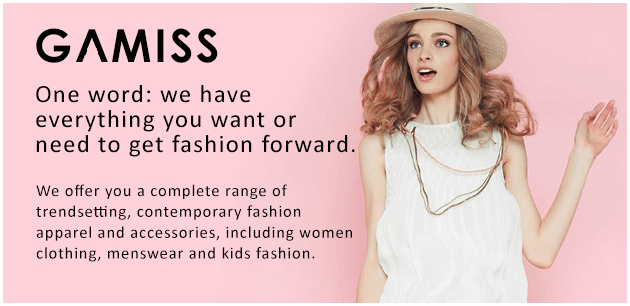 As you can always see to this blog, tyngc.org, that only blog up these online shops which Ive already tried and been satisfied on their services already hence you;d be know on which shop you should try out and get your shopping done as I've already tested them out. Today, Let me share again this one awesome online shop called Gamiss.com where all the lovely and chic pieces were houses. Actually, I've known this shop for quite a while now but I haven't tried to buy any until last week when my sister needs a wedges to kill for her company meeting and yes I did bought one and with my surprise the shoes went home for like 3-4 days right after I purchased it days back hence I am recommending this shop to you as you also in lookout for the promptly in their shipping and yet the products were also in quality like the branded ones.
Rivet Platform High Heel Boots
The shop has all the High Heels available today in the market and they did have some flats too and others. You can always check the shop yourself and see over their huge amount of selection in their differ fashion finds. And to those men who wanted to get their shopping done online as well, no worries as the shop, Gamiss.com, has it's section meantly for men and they did have all the dope and swag pieces there too that can make a man looks more neat and manly. I actually bought some for myself which got me shoes cool light trainers and some summer shorts to kill. Please do check the shop now and buy till you drop!
Cut Out Floral Print Tankini Set
And to those women who have still summer vacation in planned, I think you should consider having the micro bikinis at the shop because this piece was the one most talked about by the fashion enthusiasts online hence you might wanna get it yourself, too?
June 13, 2017
There's a lot of misconception that bigger women cannot be wear off any dresses with them but you know what? they can be now as there's a bunch of online stores even brands these days whose are making their way to have their own line for plus size women up thus they could accommodate a massive amount of women who wanted to see themselves wearing such chic dresses, especially these plus size ones.
Where to buy these Plus size Dresses?
Well,Like what I've said, online stores are the best venue to fulfilled your wish in having such plus size dresses. Because online has a lot of offer and mostly shop in online has their own factory that does it themselves hence the prices hasn't that expensive than you buy off in any mortar stores nears you. Also, these online shops are fond in discounting their items and finds all you have to do was to check their sale section and from there you might gonna see all the lovely and exquisite plus size dresses for women that gonna fits on you well.
Best Online Store To shop?
Might you gonna ask me in which online shop specifically you should buy these plus size dresses? well, I know this shop called FashionMia.com which I conveniently recommend you as they did have all the best dresses in town. In addition, they has women's skater dresses too, to consider. Go check them out today and see for yourself on how awesome their each fashion finds were.
June 13, 2017
On this blog, Tyngc.org, you probably noticed that I keeps on promoting brands and online stores that I really liked! Yes! I only promotes the one I trusted and tried already which can gives, perhaps, an convenience shopping experiences to me so I am sharing them with you too for the future use or consideration.
Today, Let me share with you this lovely shop where can I bought my sister's chic blue mini dress. the shop is pretty legit and they've been to online for like decades now and a lot of people most especially these fashion enthusiasts and bloggers are recommending them to their networks and readers – that's means this web store is worth to check as you're in lookout for in any lemon yellow dress or possible an outfit that you could pull off in your upcoming events or occasions.
The shop am talking about, by the way, was called zaful.com where all the gorgeous and sophisticated dresses and fashion finds for women were houses.In addition to that, the shop also started in selling some men's finds that are indeed in quality – they did have some hoodies, t-shirts and even pants to consider and a lot more that you truly amazed with to see. I am actually pretty pleased to buy off some t-shirt to them than to the brands I used to shop with in the nearest mortar stores here in my area. Because their tops were amazingly made and I simply likes their designs and other good thing is they were all made out of cotton that is perfectly in the current season which is the spring/summer. So what are you waiting for folks? go check the shop now and see for yourself on how lovely their all finds now!
Also, I have a good news to everybody where you can have a chance to win some cool stuff over zaful.com by following the easy mechanics for their 3rd year anniversary giveaway below:
Zaful 3rd Anniversary blog giveaway
My dear followers, there are some news I would love to share with you guys. One of the biggest online fashion store "Zaful" is now celebrating their 3rd anniversary.
 I'll checked out the details about this anniversary blog giveaway. TBH, It's quite awesome. The link to their blog is over here: https://zafulofficial.wordpress.com/
Who doesn't love giveaways? Go to their blog and take a look. I would be very happy if you tag my name【TYNGC】after participating the giveaway event. Zaful will choose a couple of winners after the event and give out huge rewards!
 Many thanks!
June 2, 2017
This was my style, definitely. Hence I am sorting a space of this collaboration from the 2 brands Uniqlo & Tommy Guerrero to be included in this blog of mine. Actually, Uniloq is mostly my clothes because they're much comfortable to wear and they're so basic which you can easily pair them up in any styling you have in mind to pull off hence it made the brand,uniloq, to be my most loved brands among others.
Uniqlo X Tommy Guerrero for UT T-Shirt Collab is a well thought one because they have combined the 2 brands specialties which uniqlo with their high quality garments and Tommy Guerrero for their uniquely done designs and turnt out for this T-shirt collab is superb.
I am actually pretty much excited for this line they've made and hopefully they wont run out of stocks here where I am because I've heard that a lot of folks where waiting for these pieces to be available in the market hence they can get themselves a treats for having the lovely limited edition T-shirt from this collaboration.