May 22, 2017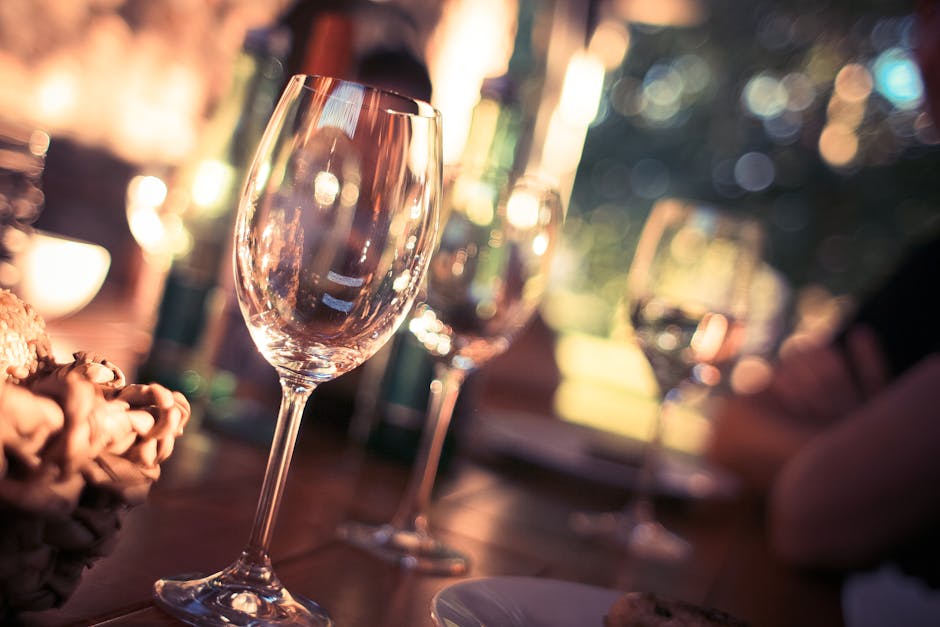 https://www.pexels.com/photo/wine-glass-on-restaurant-table-225228/
Everyone loves a killer party. And when you throw your own, you always want it to be the best of the best. Even though not everybody loves the pressure, party planning can be just as fun and the final gathering itself. From music choices to the guest list, sweet treats and, of course, the endless flow of alcohol, there are a lot of important decisions to be made. And if you really want your bash to be booming, you're going to need to make them count.
Whether you're throwing a big birthday party, or even planning your wedding reception, you can often let the pressure get to you. When it all gets too much, just step back. Don't let every detail cloud your judgment, just focus on some of the most important factors, consider only the very best options and choose each piece of the party planning puzzle based on you overall goal – kicking off a killer party in style!
Hire A Party Planner
First things first, if the idea of planning a party makes you freak out, then maybe you need to think about hiring the perfect party planner to help you? Although planning everything yourself can be a lot of fun, if you're time poor then a specialist party planner could be a good idea for you. Not only will they have a wealth of ideas and infinite connections, but you might also even get a different, more exciting perspective on all of your ideas. In the long run, you may even save money due to the discounts they can often get on everything from venues to waiting staff.
Get Creative With Cocktails
With or without the party planner, you're then going to want to turn your attention to the drinks selection. As with any kind of party or milestone celebration, you're going to want to have a good selection to keep all of your guests happy. From beers and wines to spirits and shorts, you're going to want to make sure your bar is stocked up. But, you don't have to be completely boring and basic. Instead, why not think about creating your own custom cocktail list? There are lots of different cocktails that you can whizz up for lots of people to give you inspiration, or you can completely design your own.
Mix Up The Music
After the alcohol always comes to the music – because what would a good party be without the hottest tunes? You might have your favorite local DJ in mind, but have you thought about mixing up the music selection throughout the day or night? Why not start of with a sweet little orchestra while people are arriving and mingling (this is particularly good for weddings or the dinner portion of any party), then move on to a live band to get everybody in the mood, before finally switching over to a DJ to take you into the wee hours of the morning?
https://www.pexels.com/photo/alcohol-bar-beer-beverage-348165/
Decadent Decorations
Every party needs to look good. Whether you're trying to keep everything in line for your dream wedding or make the perfect impression at a special birthday bonanza, the decor can set everything off right. If you're looking for the best luxury party decor idea, you're going to want to start with one set them first. Whether it's vintage glamor or modern luxury, pick a base them and build your way up with everything from the cake to the lighting and even the serving staff uniforms.
Capturing Memories
When you've managed to throw the most insane party, you're going to want to make sure you have some way of remembering it. Aside from the memories, you make at the time (well, the ones you remember anyway), it's always nice to have photographic evidence to look back on. At a wedding, you're going to have a photographer there for most of the day, but if you're not booking one for your birthday, or you want to add in some candid shots, a photo booth from somewhere cool and creative like Booth Boy lets you make super fun memories all night long.
Foodie Level Food
And now, it's time to talk food. Because every insane party has to have the food to match. Whether you're offering a sit-down dinner, killer canapés or just nibbles throughout the night, you need to make sure your choices are fit for even the most well-fed foodie. A formal meal with Michelin star dishes or mini burgers that melt in your mouth, whatever you choose, make sure it counts. You could have the best music and incredible cocktails, but if the food isn't up to scratch, it could take you for party princess to party pooper.
May 22, 2017
Kitchens are often the heart of the home; however, not everyone has the luxury of a vast space to create their culinary delights and feed their friends and family. For many, especially apartment dwellers, the kitchen is a small space, yet still an important part of the home and an integral part of everyday life. The following are some tips and tricks to make the most of your kitchen capacity and help it reach its full potential.
Foldable Furniture
A lot of kitchens have to double-up as dining areas, meaning that furniture like tables and chairs have to reside in there. Therefore; having enough room to move around and cook your meals can be made awkward when there are large pieces of furniture blocking the way, so finding ways to maximize the space is important. Furniture that can be partially, or fully folded and put away is the perfect solution for those who don't own a banqueting hall, and fortunately, there are plenty of options to choose from.
Table tops can be partially folded down when they're not in use, so you can skim past with ease when baking something tasty. Pieces that are perfect for folding or stacking away are stools and chairs; they can even be made a feature on the wall, and familiar guests will know to come in and grab their seat off the wall when it's time to eat. For inspiration on foldable furniture ideas, have a look here.
Image found here
Counter Space
If your kitchen countertops are cluttered; it's going to make your small space seem even smaller, so it's time to see how you can free up some room. Shelves and drawers are successful ways to organize smaller items; like food, utensils, and jars. Your shelves can become decorative areas where you display your favorite cookbooks and tableware; they will also become more accessible when out on display, making activities in your kitchen straightforward and easy.
Cupboard space can be essential for storing larger electrical items that you don't reach for every day, like mixers (unless you bake cakes for a living); meaning there'll be room for the toaster that you use every breakfast time. There are always alternatives for everyday appliances to live; so maybe it's time to start thinking about the best over range microwave for your kitchen, or asking yourself if you still really need that fancy espresso machine you bought because it was on sale, but have only ever used twice (it could make a great housewarming gift for someone).
Image found: http://www.miserv.net/post/25-cool-space-saving-ideas-for-your-kitchen/14856660334421.html
Color Scheme
Deep, dark colors are beautiful; however, they can often draw a space inwards, making it seem smaller; so maybe black walls and cupboards aren't the best choice for your home. Bright colors are a great way to create a feature wall or draw the eye to a particular area of the room, but again, be wary; as too much can be overpowering and create a bit of claustrophobia within a room.
Light shades and neutral hues are a dependable way to open up your kitchen space and do not have to be a predictable or boring choice. A neutral palette will allow features like those shelves and fold-away chairs, discussed earlier, to shine through, without taking anything away from your limited cooking zone.
Photo from PEXELS
A smaller space is simply the chance for you to be creative with your interior choices, and might just end up in a design feature that you and your visitors will love.
May 19, 2017
Having someone that is in your life as a partner is a really wonderful thing. But relationships aren't always easy. Especially when you have a jam-packed life full other responsibilities and stresses. That is why it important from time to time to do some thing that helps you rekindle the romance. Read on to find out more.
Weekend away
A popular way of rekindling the romance is to arrange a weekend away for you and your loved one. This could be to somewhere local, or at one of the larger cities near where your live. If you are really pushing the boat out you could go to a further flung location like Paris, Venice, or New York.
But whichever you pick, ensure that when you get there, everything is about your partner. Book the accommodation with them in mind. Choose things to do and places to eat that you know what they will love, and make sure that you set aside some time to just be in each other's company while you're there.
Dinner
If going away for a weekend sounds a bit much right now, as you are too busy, or don't have the funds, all is not lost. Instead, why not plan a romantic dinner for two? You could pick a new and glamorous restaurants and get all dressed up.
Or you may impress your other half more by making them their favorite home cooked meal, just they way they like it.
Dance classes
Another great activity for rekindling the romance in a partnership is to enroll in the many dance classes that are available. There is nothing more romantic than moving your bodies together after all. But it's not all about that. It also gives you a regular time to spend together each week and dedicate to one another.
In addition, learning something new as a couple can help you improve your communication skills as well. So it really is a worthwhile thing to do.
Surprise dates
Something that can really work like a charm if your relationship is missing that spark is planning a surprise date for your other half. It doesn't even have to be something traditionally thought of as romantic.
For example, you might choose to go clay pigeon shooting because you know that is something that they have always wanted to try. Or wine tasting, or cheese making? The lists of thing you can do in endless!
But the real keys to choose something that you know will be meaningful and enjoyable for them and then experience it with them. This then brings the two of your closer together through this positive experience.
Small gestures
Lastly, you can also help rekindle the spark by making small gestures. This could be by doing something as simple as leaving a note for your other half on the bathroom mirror. Or if could be sending them a care package if they are away for a long time.
What this does is show them that you are thinking about them and that you are important to them. So they will feel valued, and this feeling will help to fuel the relationship.
May 19, 2017
Africa is a beautiful continent with long stretches of wilderness, unique cultures and plenty of experiences. That's one of the main draws to Africa: the untouched landscape that is full of opportunity to discover new things and learn about the world. Whether you want to visit for a holiday break or go backpacking to Africa, here are a couple of things to do and reasons why you should visit this majestic continent this year.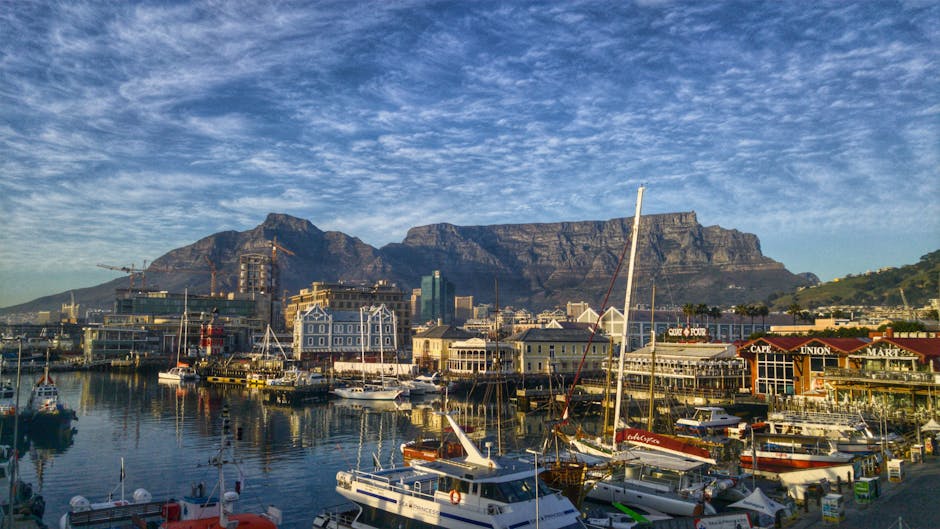 Beautiful Beaches
Cape Town in South Africa has some of the most amazing beaches in the world. You'll find amazing beaches that stretch for miles down the coast, all lined with golden sand and crystal clear waters that are pleasing to the eye and full of tourist attractions. If you love to party and relax, then South Africa will have you covered with its unique cultures, delicious food and vibrant nightlife. Some of the best beaches to visit are Camps Bay, Santos Beach and Nahoon. Camps Bay is currently the most popular beach by a landslide and there are many reasons why it's become the most popular South African beach. There are plenty of spots to eat, sports to play and many enthusiastic locals to party with. Just make sure you're dressed for summer!
Animal Conservation
If you've ever wanted to volunteer in Africa, then look no further than conservation projects all across the continent. If you take a stop down at South Africa, then you can work with rhinos in various wildlife reserves. Although the creatures are strong and rugged, they're vulnerable due to poachers who harvest them for their ivory horns. As a result of this, black rhinos are actually considered an endangered species and they need all the help they can get to survive with small numbers. Whether you're an experienced veterinarian or just someone that just wants to help out, you can volunteer for these animal conservation projects and have a hand in preserving one of the world's most precious and wonderful creatures.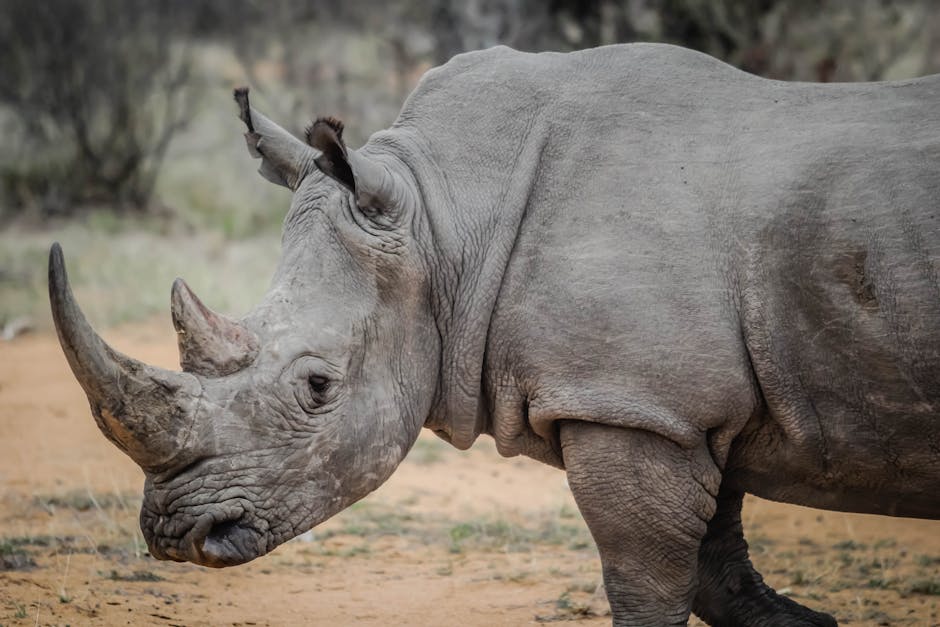 Culture and Tradition
African culture is diverse, unique and there are plenty of ways to expose yourself to it all. There are several different languages across the continent, exciting traditions that you could even take part in, and plenty of people who are more than willing to interact with you. One of the most rewarding experiences in Africa is simply meeting the locals and trading conversations—even if you can't completely understand them. There are thousands of different tribes that live in Africa so make sure you're prepared to visit a tribe so you don't anger, upset or offend them!
Wonderful Food
If you're a foodie, then Africa is a continent that you shouldn't miss if you want to get your fix for unique cuisine. If barbequed meat is something that you adore, then don't miss Pap en vleis, a combination of meat and maize porridge that is popular in South Africa. There are plenty of restaurants in Cape Town that will feed you till you're full, and it's a dish that is best eaten with a group of friends or locals. Piri Piri chicken in Mozambique is delicious and packed full of flavour that you won't get at your local chicken restaurant. And let's not forget Jollof rice from Nigeria, a dish that you shouldn't leave the continent without trying at least once.
May 19, 2017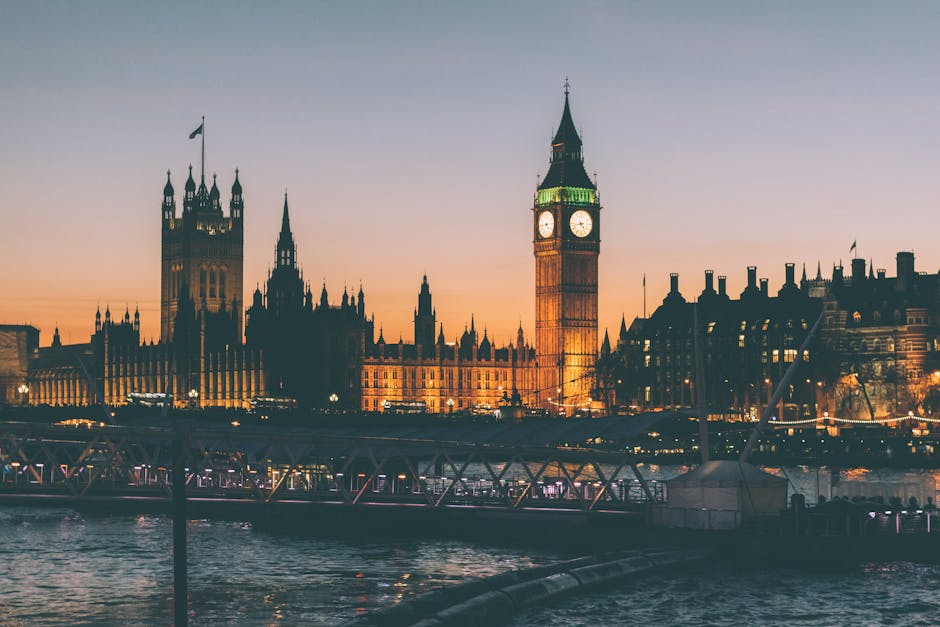 Cities are known for being romantic. There's something strangely intriguing about them, huge and bustling, they have captivated the hearts of many and been the places where millions of people have fallen in love. Think about some of the most romantic destinations on the planet- chances are cities like New York, Paris and Venice all spring to mind. However, London is a beautiful city that shouldn't be overlooked. Sure you don't get great weather all year round, but it can make such a fantastic break.
Looking to impress the girl of your dreams? As this article states, there are 3 steps to make her fall in love, and the first one is to win her over. What better way to do that than with a romantic mini break to the Big Smoke. Here are some of the things you can get up to in London that's sure to blow her mind!
Go on a River Cruise
London's skyline looks gorgeous when it's lit up at night, and the view from the Thames is spectacular. There are many cruises and tours which run from the river, it's a perfect way to spend and evening and is sure to create an air of romance. Have a look online and check out the kinds of things that are on offer, and be sure to book tickets in advance to avoid disappointment.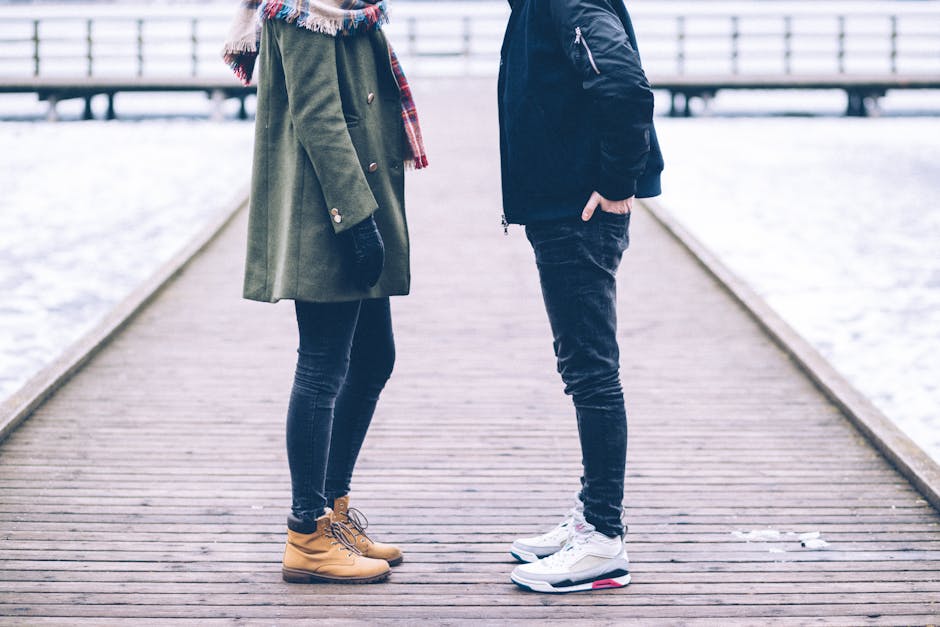 Treat Them To a Fancy Dinner
London is home to almost seventy Michelin star restaurants so you won't be short on choice if you want to wine and dine. Have a think about the kind of cuisine you want to eat, and have a look online at menus and reviews before you go. That way to ensure you're making the very best choice for you.
Go For a Walk in the Park
London is a busy city, but there are spaces where you can get away from the hustle and bustle. There are a number of quieter green spaces and parks where you can enjoy a stroll hand in hand and enjoy a calm and relaxed evening. If the weather is nice, you could even take a picnic lunch or hire bikes.
Take In The Sights
While you're in a city like London, you have to take advantage of the views. You could watch the sun go down from a cool rooftop bar, or go on the London Eye for epic views of the city from above, They do a champagne experience which would be ideal for a romantic break. If you really wanted to push the boat out, you could book a hot air balloon experience over the city. It's a once in a lifetime, incredible experience that will surely have a positive impact on your significant other!
Have you ever been on a romantic break to London? What kind of activities do you recommend?
May 19, 2017
How we function from day to day has a lot to do with how well we sleep. If we don't get good sleep, then it can affect our mood. And in the long-term, it can really affect our health. So if you're someone that rarely gets a good night's sleep, then you should start thinking about the ways that you could improve your sleep. It will be beneficial in a number of ways.
One way that can influence your sleep is how your bedroom is set out. The layout and style, as well as accessories, can all have an influence. So one of the first places to make some changes could be in your bedroom. If you're not sure where to start, but do struggle to sleep well, then here are some ideas for you. They can be worth a try, right? Anything for a better night's sleep.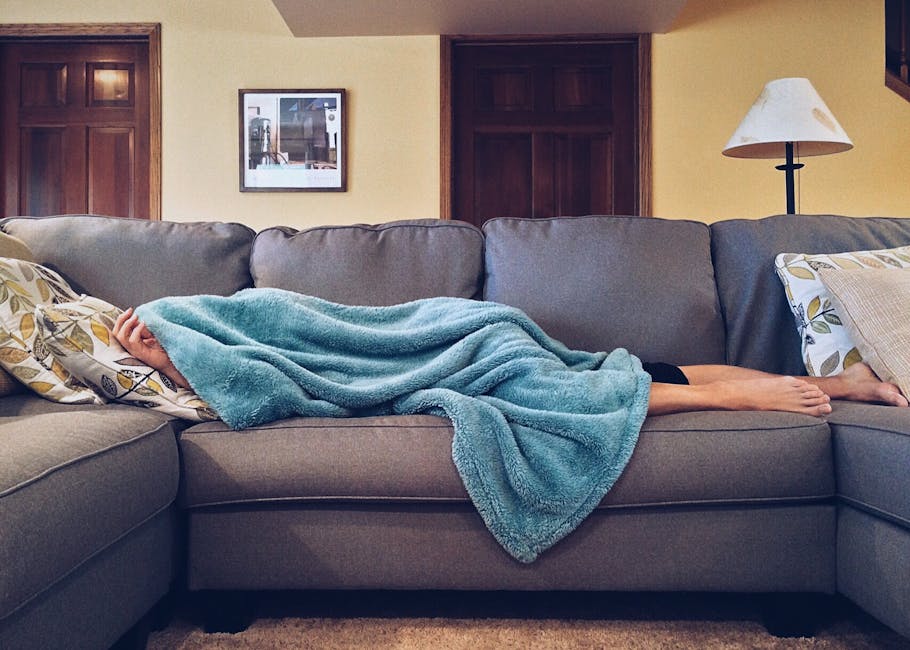 Declutter Your Bedroom
One of the first things to do is to declutter your bedroom. When you have a messy room, it can lead to a bit of an increased heart rate or anxiety. Cluttered environments have more of an effect on you than you might think. So make a start by having a sort and a clear out of your bedroom. Put clothes away that just get left on the floor or a chair. Tidy away trinkets or things that are out on display but rarely used. If they are just there gathering dust then it means that they are serving a very small purpose, so will be fine to be cleared away or stored elsewhere. If you have a dresser or a bedside table, then keep that as clear as possible. It can be hard to sit by lots of mess, let alone sleep. A clear space means a clear mind. And a clear mind is one way to get better sleep. So it is a no-brainer to have a declutter.
Have a Notebook
Again, if you have a bedside table or dresser, then keeping a notebook or and pen in a drawer close to you can be really handy. If your mind is running a mile a minute as soon as you get into bed, then it can be hard to switch off. Writing down how you are feeling, or things that you need to do the next day or remember means that you help to clear your mind. It is no good trying to just keep it all in your mind. It can take over and mean disrupted sleep, especially if you are someone that likes to plan and have things organized. So have a notebook handy and close by, and it will help for sure.
Lower Your Lights
As the evening turns to night, the light outside will get darker. So it is important to have the light in your home, especially your bedroom do the same. If you have your main bright lights on, then it means that it will be too bright and not prepare your body for sleep. So after a certain time each evening, you should switch to things like floor or table lamps. When you're getting ready for bed, use sidelights or a bedside table lamp, rather than the lights that are in the main room. It will help your body to wind down and realize that it is nearly time to be sleeping.
Make Changes To Your Bed
It can come as no surprise that how well you sleep can be influenced by your bed. First of all, if you are interested in the practice of feng-shui, then even the position of your bed can have an influence on how you sleep. Ideally, the bed should be against a solid wall. The practice of feng-shui also dictates that the bed shouldn't be in line with your door, where possible. So you want to walk into your bedroom and be physically closest to the foot of the bed, not walk in and be right by the headboard. Speaking of which, a bed with a large headboard is meant to be better to help you to sleep too. If you have a large bed with space for storage underneath, then it might be a good idea to have a clear out under there. The thinking behind that is that the space might harbor bad memories or feelings under there. You need to clear to sleep with a clear mind. So that could be worth a try?
Other things like bedding can have an impact on your sleep too. The temperature has a massive effect on how well you sleep, so that is worth looking at too. If your sheets are an unnatural fiber, then it can lead to you getting warmer than you should. Being too hot is a sure fire way to have a disrupted night's sleep. So looking at getting some of the best split king sheets could mean a more relaxed and cooler nights sleep. Think about your comforter too. In summer, you don't want to have a thick comforter that is more suited to winter. Equally, when the cooler weather comes back, you don't want to get too cold overnight. Otherwise you'll wake up feeling too cold which is no good. So take a look at your bed and think about what changes you could make to it.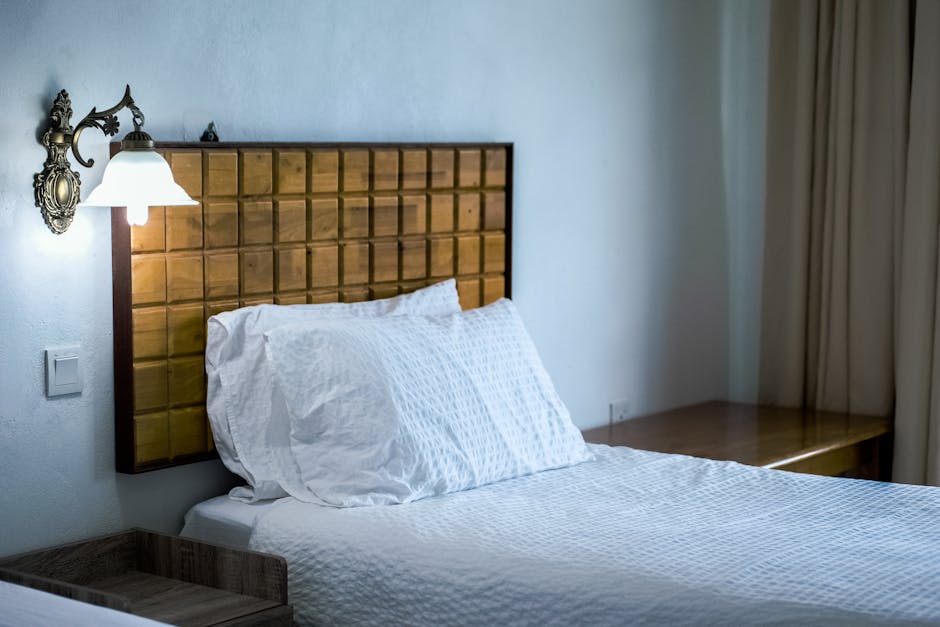 Embrace Earth and Earth Tones
So when you hear about bringing the earth into the bedroom, I am not talking about getting lots of soil and spreading it on the floor! But, what I am talking about is things like stones and clay. They can be really grounding and relaxing to have in a room. So you could get a little display to have by your bed or by the window, for instance. You could also think about changing up the color of your bedroom. If it is quite a bright color at the moment, then you might be surprised just how much the color of the room can affect how well you sleep. Having colors like nudes, tan, and brown, are all calming colors. They can bring in a peaceful edge to your bedroom environment. If you're in a peaceful and uncluttered environment, then it makes sense that it will be easier to sleep in that kind of environment. So if sleep is a massive issue for you, then it could be worth looking at.
Establish Good Habits
We are creatures of habit, so it makes sense that being in certain habits will help us as we try to improve the quality of our sleep. One of the best things to do is to go to bed at roughly the same time each day and wake up at the same time each day too. You then get your body into quite a natural rhythm, and your body clock will reset. Even at the weekend, or when you have a day off, try to keep the routine going. If you need a nap after lunch on those days then do so (but keep it brief). Then you will be able to have the constant internal clock that will help you to optimize the sleep that you do get. Try not to force anything, though. You should be thinking about choosing a bedtime when you do feel sleepy. You don't want to choose an earlier bedtime and spend an hour getting frustrated because you can't sleep. So that is something to bear in mind.
Keep Your Room Tech-Free
The temptation to be on devices when in bed is very real. But that is bad for our sleep in many ways. First of all, the bright light from our phone or tablet screens can be detrimental and prepare our body for being more awake (you read the point about lowering the lights, right)? So that is no good when we're trying to wind down. Second, of all, you might see something that upsets you or stops you from sleeping as it makes you angry. So just avoid those triggers where possible. You do have that notebook to write things down, but you might need more than that to make sure that you sleep well. So the best thing to do is just to avoid using them late at night. A lot of people justify that they need it for the alarm. But for the benefit of good sleep, it is worth getting an old-school alarm clock to have by your bedside. Then just keep your phone plugged in on loud in a different room, so you can still hear it in the case of any emergencies.
Have you got any tried and tested tricks that work for you to help to improve your sleep? It can be quite shocking just how many things can disrupt it, can't it? But improving your sleep is so important for all aspects of your life and even your health. So it is worthwhile taking the time to assess your situation and think about what you can do to improve it.