September 21, 2016
When it comes to your style and fashion, it can be tricky when you have Gucci tastes on a gap budget. You might be flicking through the pages of fashion magazines with a longing look. Big brands and designers brands don't come cheap. Even something like a handbag can set you back quite a lot. Even if you have a budget, there are still some ways to get the brands that you love, though.
Shop Out of Season
To get some big branded bargains, it is great advice to shop outside of the current season. We are coming up to fall and winter now, so you'd want to be looking for spring and summer items. You won't be able to use them straight away necessarily, but it will be good to store them up. Things like swimwear can go for real cheap if you shop around now. So look around stores online and see what you can find. A piece of advice for shopping out of season is to choose classic pieces where you can. Classic pieces will mean more chance of wearing them when you have bought them several months ahead. If it is a bit more of a unique style, you might not like it when it comes round to using it.
Shop With Coupons
There are many coupon and money saving websites out there. So it is a good idea to look for some before you shop for anything. But especially when you are shopping for designer or branded goods. You can get things like a Ralph Lauren coupon, Bobbi Brown, and YSL coupons online. So it is certainly worth looking out for them. You can, of course, find coupons and deals in magazines and catalogs.
Look For Discount Codes
If you like to do a lot of shopping online, then be sure to look out for discount codes. It is also a good idea to buy branded goods from a department store, rather than from the store direct. There is much more chance of getting a discount code or something like free shipping when you shop somewhere like Nordstrom. So don't immediately click away on the pop-ups that come up. Quite often they offer discounts, or you can sign up the mailing list. Signing up to the mailing list usually gives you money off your first voucher. So it is worth looking into.
Shop Secondhand and Vintage
You can get some absolute bargains when you look in thrift stores. You can find some vintage designer pieces that are just old 80s junk to someone else. So secondhand stores and thrift shops are certainly worth looking at. They are great because they sell everything; from handbags to shoes, to jewelry and accessories. Take your time to browse through and who knows what awesome things you might find?
Do you like to shop and hunt for designer and branded bargains? Have you found something that works for you? It would be great to hear what works for you.
August 8, 2016
When you get into the art of jewellery making, there's a lot to learn! This exciting hobby has so many different facets (pun intended) and once you get into it you will never stop learning new things. In this article, we will offer some helpful tips that will get you started as a beginner as you embark on your jewellery making adventure.
Tips for Making Jewellery
Keep these tips in mind for jewellery making so that you can have increased success in this exciting hobby.
It's really important to first master the basic skills, such as how to form a simple wire loop or how to open and close a jump ring. You will use these skills in almost every project so they are important to master.
It's worth it to invest in good quality jewellery making supplies and tools. The better the tools you have to work with, the easier it will be and the better your project will look in the end.
If there are specific skills that you want to learn you can take a class so that an experienced instructor can walk you through it. There are courses at schools, colleges and community centres in locations around the world.
Once you start to know which types of beads and wires you use for your jewellery, you can save yourself a lot of time by ordering craft supplies online. They will be delivered right to your door, so that you don't have to go out to the shops and buy them.
Another great way to learn how to do something is to watch a YouTube video. There are many great jewellery makers who put videos online to show you how to do techniques.
There is a lot of new vocabulary you will need to learn, such as head pins, gauge wires and findings. Take your time to read glossaries of jewellery making terms online so that you understand what everyone is talking about. This will help you avoid buying the wrong supplies because you didn't know what they were.
Set up a dedicated work space. If you always have a table or a spare room available for working on your jewellery projects, you won't have to waste time setting up and putting away your supplies every time.
Keep your work space organised. There are storage boxes and other types of dividers you can use, but an organisation system will ensure that you don't waste time looking for the right supplies when inspiration hits you.
Get yourself a good pair of round nose pliers. They are ideal for making simple loops and for making other types of rounded wire jewellery elements. The jaws are designed to taper to a point which will allow you to position your wire and get the size of loop you desire.
You can check online and find other jewellery making blogs as well as Pinterest, Instagram and Tumblr for inspiration.
Learn how to properly measure the size of rings, necklaces and bracelets so that you can create jewellery that is the right size. Otherwise it will be too tight or it will be too loose and will fall off.
Don't cut memory wire with your wire cutters, as it will put dents in the cutting edges. You will need to buy memory wire cutters if you are going to be cutting memory wire.
When you are putting together designs don't be afraid to take something apart in order to start again and do it differently. You might find that it looks even better.
Remember that when you are designing jewellery there are no mistakes – only opportunities for improvement. Don't be too hard on yourself if something doesn't turn out the way you want it, you can always try again!
These are just a few tips to help you out as you get started with your jewellery making. The key is not to let yourself get overwhelmed, there are a lot of things to learn but you can simply start with the basics and go from there. Don't be discouraged if your first pieces of jewellery don't look like the professional ones – just keep practicing and you will get there! Your skills will develop with practice, so be patient and stick with it.
May 9, 2016
So he's popped the question, you've said yes, now what? Of course, there's lots of celebrating to do, as well as lots of wedding planning. But there's also something else you need to be thinking about – the rings. He may have chosen an engagement ring already, or he may have left it up to you to choose. Either way, what's important is that your ring is carefully selected. Not all rings are designed equal and, if you want it to last and wear well, you need to realise that. There's not just your engagement ring to think about; there's also your wedding bands as well.
Choosing the perfect rings – engagement and wedding, isn't an easy task. It's not just about how beautiful they are, but also about whether they'll stand the test of time. If you're not well informed about metals, cuts, and diamonds, it can be hard to tell a good quality design from a flawed one. To make ring shopping easier and less stressful, I thought I would put together this handy article. Packed full of tips and tricks for spotting the perfect rings, this will give you all the information you need to make an informed decision.
The engagement ring and bands should match
Well, not match as such, but work well together. You could pick an engagement ring and bands that are made by the same designer, or you could mix and match two different ones. The important thing is that in someway, the engagement ring and bands match. This could be the style, cut, or metal choice; it doesn't have to be anything big. It could even be as subtle as having the same engraving on both.
You both need to love the design
Both you and your partner must love the design of each ring. With differing tastes, this can make things a little tricky, but there's no need to stress. It's not about you both having the same ring; it's about them linking together in some way. Some couples opt for rings that are the same while others go for individual designs. Both options can work well; it's just a case of ensuring that they link up in some way. If you both like different designs, perhaps you could compromise on one that incorporates both your choices?
Be choosy about diamonds
Engagement and wedding rings and diamonds go hand in hand. A lot of people don't take the time to ensure that the diamonds they've opted for are of a high quality. Instead, they focus on the design and style. It's important to select high-quality diamonds, as this can make a difference to the overall look of the ring. Whether you're looking for one big diamond for an engagement ring or smaller ones for wedding bands, you need to be choosy. To find out more about checking the quality of a diamond, check out this Ritani review online. Have a read, take note, and you can ensure the diamonds you pick are of a high quality.
Keep your lifestyle in mind
Lastly, remember to keep your lifestyle in mind. This may have been said again and again, but it's worth repeating. Don't forget to take your lifestyle into account when it comes to picking your rings. As what you spend your time doing will have an impact on how well they wear. If you are an active person who loves being outdoors, a hard metal like platinum is a great option. It's also worth sticking to a plain design, as more elaborate rings can prove uncomfortable. Think about your life, and work out what design option would be best for you.
Hopefully, this advice will help you to make an informed decision when it comes to selecting your engagement and wedding rings.
March 9, 2016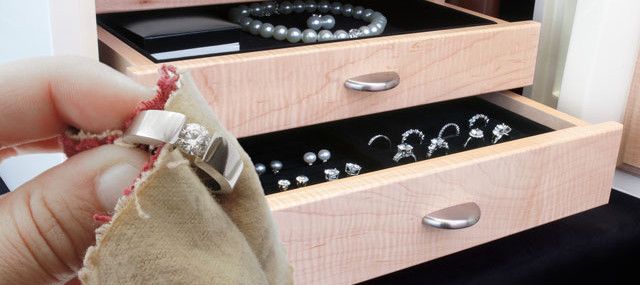 Silver jewellery is beautiful and it has a charming, elegant and classy look. However, after a while your silver can start to look dull and tarnished as it is exposed to the air and light – it's a reaction that occurs over time in the metal. All real silver jewellery will eventually tarnish in some form, from rings to necklaces to stackable charm bracelets and many other different types. There are a few ways that you can prevent tarnish from forming and remove it when it does form, so that you can keep your silver jewellery looking gorgeous.
Tarnish is simply a layer of corrosion that naturally forms on metals when they undergo a chemical reaction with other compounds, especially sulphur dioxide and oxygen. Here are some tips for keeping your silver jewellery tarnish free:
Anti-Tarnish Tips for Silver Jewellery
You can clean and polish all of your silver jewellery on a regular basis with a soft cloth so that you can keep it looking beautiful and prevent the build-up of lotion and body oil.
Your jewellery will tarnish more quickly if you leave it out in the open and expose it to oxygen, so avoid this by storing it in a closed container that is acid-free.
You should not store your jewellery in direct heat or sunlight or it might fade in colour. Try to keep it in a protective box, or wrap it in a soft cloth and store it somewhere cool and away from direct sunlight.
Never wear your jewellery when you are swimming, as the chlorine in the water can cause tarnishing.
You should also take your jewellery off when you are cleaning the house, as the chemicals in the cleaning products will tarnish the metal as well.
Avoid using paper towels or tissues to dry the jewellery, as these contain fibres which will scratch the surface of the silver.
In fact, there are jewellery cases that you can buy that are lined with a tarnish free material, so that you can keep your silver in great condition. You might also want to consider wrapping your silver jewellery in anti-tarnish cloth.
If you do store your jewellery in anti-tarnish cloth, make sure that change them every two or three months.
It is also a good idea to try storing your jewellery with those silica gel packs, which help to absorb moisture from the air.
Avoid exposing your silver jewellery to chemicals such as alcohol, sea salt, fruit acid, chlorine and vinegar as these are corrosive and will damage the silver.
Always apply your cosmetics, locations, perfume and hairspray before you put on your jewellery so that the chemicals will not tarnish the silver.
You should always remove your silver jewellery when you are exercising, gardening, cleaning or showering so that you can avoid damaging the metal.
Cleaning Your Tarnished Silver Jewellery Items
The tips above will help to keep your silver jewellery from being tarnished, but eventually all silver will start to tarnish over time. It's not the end of the world, all you need to do is clean it. If your silver jewellery items become tarnished, you can clean them by yourself by washing them in warm water with mild phosphate free soap. Then, rinse them and dry them thoroughly with a soft cotton cloth.
It is also a good idea to have your silver jewellery cleaned once per year using an ultrasonic jewellery cleaner. It is a bit of an expense, but it will keep your jewellery looking beautiful for a very long time. However, make sure that you don't clean any silver jewellery that is studded with gemstones, as the chemicals that are used in the ultrasonic cleaner can damage the gemstone. If you aren't sure how to clean a particular piece of jewellery, you can always ask your professional jeweller for advice.
With the right care, your jewellery will last you for many years and will provide you with a lot of joy and happiness. When you have a piece of beautiful ChloBo Celebrity Jewellery it is important to look after it and keep it in good condition, so that you can enjoy its lovely charm for as long as possible.
October 13, 2015
If you've started planning your big day, I'm sure you've got a checklist a mile long to get through! From caterers to venues to flowers, the list is never-ending. There is one thing, however, that I suggest you make plenty of time for. That's the wedding ring purchase. Unlike all the other arrangements, the wedding ring isn't just for one day. It's forever. It's a big decision, and not something you should rush.
At first glance, it seems easy. After all, a simple wedding band shouldn't be too tricky to find, right? Try telling that to any recent bride or groom! It's not always easy to find the perfect wedding ring, especially if you have a unique style in mind. Here's my quick checklist for finding the perfect wedding band.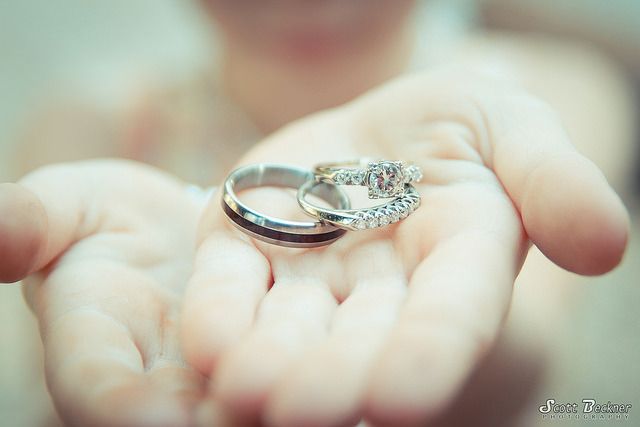 photo source
Identify a style
Before you start trawling through the jewellery stores in town, take a long, hard think about what style you want. There are lots of different options out there, and it's always best to narrow it down. It's also important when it comes to men's rings, as there are now so many styles. Just take a look at Titanium-Jewelry.com, and see for yourself. Girls, you'll often want something more delicate and stylish. Pick a style first, so you know what to look for.
Start early
Any married couple will tell you that the planning stages of a wedding fly by. You might think you've got months to get it sorted, but it will soon be upon you! As with most wedding plans, it's usually best to start early. Remember, rings aren't always easy to find. When you do stumble across the perfect ring, you might want to have it engraved. It may also need to be resized or go through bespoke alterations. These take time, so make sure you give yourself plenty.
Budget
Organising a wedding requires a strict budget (usually!) Every small thing is accounted for, and every expense is scrutinised. It's so easy to add little costs to each aspect of the wedding. As soon as you start doing this, you'll quickly find yourself over-budget by thousands! Set yourself a budget for rings, and stay under that cost wherever possible.
Think long-term and practical
Remember, a wedding ring is for life. By all means, you can choose a quirky and original style. But, just think about that choice 50 years in the future! With that in mind, try to avoid the latest trends or styles, and stick to something classic. You should also think about your lifestyle and daily life. Is the ring comfortable enough to wear all day every day? How will your job affect your everyday use of the ring?
Get the sizing right
Last of all, take your time at the jewellers to get the sizing perfect. With most wedding rings, they will alter it to the millimeter. Try on a variety of sizes, and test them all for comfort and fit. Make the decision you are most comfortable with.
Follow this advice, and you'll exchange your perfect rings with each other on the big day. Congratulations!
June 27, 2015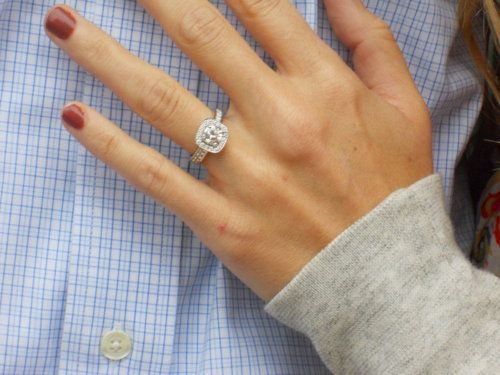 If you're hoping to get engaged soon, you may be going through a lot of soul-searching. You want to be certain the one you're with is the one you're supposed to be with. Despite popular myths, you can't always 'just know'. Sometimes you need the time to think about what life might be like with this person in the long term.
It's not just bad habits and those little annoyances that can make you wonder if marriage is right for a particular person. Everyone has them, including us. Over time, we all develop a few more! Knowing a person is the right lifetime mate is more about knowing ourselves. Can we be completely relaxed and comfortable around them? Perhaps more importantly, we should ask if he is completely relaxed and comfortable around us.
It doesn't have to be easy to be around them, but it shouldn't be hard. It takes years of living with someone to be in perfect synch, so you don't have to be there before he's even popped the question. Instead, you should be in a place where you can picture it and feel that it would be right.
If you have spoken with each other about the prospect of getting married, then you already know how he feels. Perhaps you have even been browsing for engagement rings together. This is a good thing to do to test your feelings about such a serious commitment. It buys you just the time you need to consider what you'll say.
You know you want to be able to say a heartfelt and resounding 'yes' when he finally gets down on one knee. You also know it's a huge decision to make. Time helps us contemplate serious matters seriously, so make the time to think and confirm you're ready to proceed.
Once you know you are ready to say yes, you may be bubbling over with excitement about how he's going to pop the question. Will it be a romantic dinner date or a midnight stroll to your favorite place? Perhaps he'll do it at the family Christmas meal? The important thing is to remember he is probably really nervous, so try to make it easy for him.
If your fella is a romantic soul, he may have a huge speech about how much he loves you prepared. Let him get through it, even if you can't wait to see the ring. Try not to show you are disappointed if that happens. He's doing what he can! You'll have the rest of your lives for perfection.
When the ring is presented, let him pop it on your finger. You may be squealing with delight at this point, and everybody will be delighted for you. Of course, you will have to show off the ring, and visit all the parents in the very near future. But right now, you can just enjoy the moment in each other's company.
However romantic or however sudden the proposal is, don't be afraid to say you need more time to think about it. It is a big decision, and you owe it to him to be certain about the life you will have together. Happy engagement!
April 28, 2015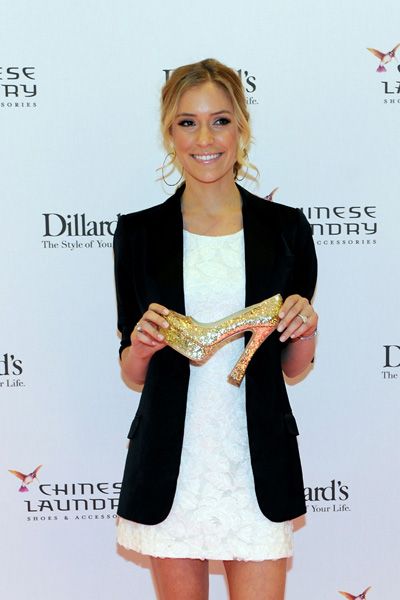 Nowadays, a lot of people prefer online shopping over traditional shopping because of many reasons. Not only is it more convenient, the whole process is also faster and easier. No need to go through all the hassle of going to the mall like heavy traffic and long lines at the counter. Do all your shopping with just a few clicks at the comforts of your home or wherever you may be, and whenever you want. Then wait for your purchases to arrive at your doorstep. The popularity and practice of online shopping is not just confined to the working class and middle class but to all social classes including the elite and socialites. An evidence of this is the emergence of many luxury online stores. Some famous designer labels have also joined the bandwagon and have started selling their collections online.
A person with good taste and are fond of luxurious items would probably be more meticulous than other online shoppers. She wants only the best and would not mind spending a lot just to get what she wants. An online store where you can buy all things beautiful is Luxbutterfly. It sells a luxury line of high quality pearls and crystals footwear, eveningwear, bridal gowns, and evening accessories. If you are looking for high quality items made from the finest materials of pearls and crystals, then you have come to the right place.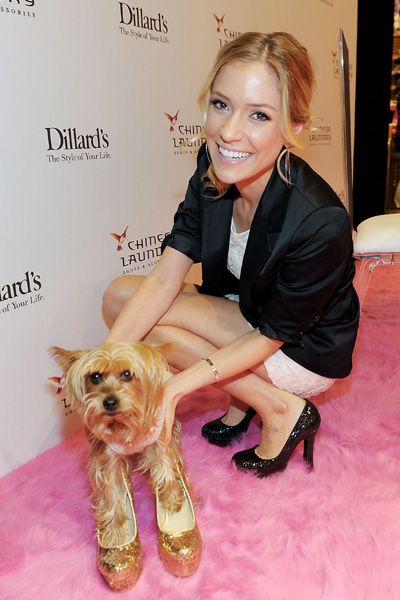 Luxbutterfly prides itself in having top quality craftsmanship and having 100% curated and hand made designer pieces. If you are going to attend a special event and want to stand out from the crowd, the store likewise offer customized designs for shoes and clutch bags. The website looks simple yet classy. It is easy to browse through items because they are categorized (Designer Series, Little Flats, Pearl Heels, Crystal Heels, Purses, and Perfect Sets).
March 23, 2015
When you are a busy woman with lots of shopping to do there is nothing quite like the feel of a luxury leather wallet in your pocket. Surprisingly many women prefer to keep cash and credit cards loose in their purses or handbags. This leaves you very open to theft from pickpockets who like to delve into your bags and it also leaves us open to losing the cash we need to hand over. Having a good wallet is definitely the way to go if you want to keep all your cash and cards secure in one place, tucked away in the deepest depths of your handbag.
Of course picking the right leather wallet is always a challenge as there are so many choices. You can choose genuine leather or if you are a vegetarian you might want to consider choosing a faux leather. There are many materials used to make fine wallets these days, but there really is nothing quite like a high quality luxurious genuine leather wallet. Shop for a wallet the same way you would for a dress – consider the choices and go for what suits you.
If you are lucky enough to pick out some good leather wallets this season, then tan is definitely the color for you. Black has always been a popular color for wallets, but this season tan is the way to go. You can choose many different shades, and many different manufacturing qualities is to achieve that style or look. No longer is tan colored leather looking orange. It looks the way it should – a gorgeous glowing tan colour.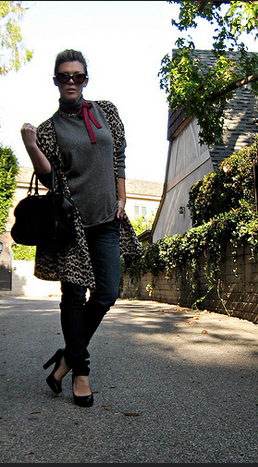 The source of this image is Flickr.com
No wallet is complete without a couple of different sections for cards. You are maybe wanting space for some photo ID and also a zip pocket for all your loose coins. You should be able to fit in all of your key credit cards and identification cards as well as notes and cash to see you through any shopping expedition. Fortunately, there are many places to buy good quality leather wallets online.
Some women like to coordinate all their handbag or purse accessories together. That way their mobile phone case or smart phone case and their leather wallet will all be in the same style as the handbag. However, if you choose to mix-and-match your purse accessories, this can look extremely stylish as well. Mix and match colors fabrics and styles to really give your handbag a punchy look. You can even personalize your purse and accessories with clip on jewels and scarves.
Take the time to carefully consider the wallet you require. If you regularly need to show photo ID, then you may prefer one with a window section. None of us can get away from using coins once or twice a week, so a zip section to keep them from spilling out is essential too. If you have a lot of credit cards, you can keep one or two key ones in the wallet, and use a detachable card holder separately. Wallets are very stylish this year, so if you can find one you like, you should be able to enjoy all the convenience they provide. Happy shopping!
March 22, 2015
A hat is helpful in keeping elements at bay, but is also fantastic at allowing folks to express themselves in a fun manner. Here are a few to consider when searching for the one right for you.
Trucker Hat
The trucker hat is a popular style with a little higher crown than others. It blocks the sun with an easy-to-shape bill, and can be kept in the back pocket as a back-up. Many have snaps, allowing for size adjustment. These hats come with a variety of logos and designs, allowing you to find the one that best represents your interests or hobbies. You can also find variations with a lower crown, creating a sportier look. The outdoorsman may enjoy a camouflaged design while softer options with floral patterns are also available. If you want your easy-going, fun loving side to shine through, pick up one with a vibrant tropical design on it for a taste of the islands.
Beanies
While beanies are instrumental in maintaining warmth during cooler temps, they have made their way into mainstream wardrobes as a fashion statement. Find them in an array of colors, logos and designs as well as lightweight for indoor and everyday use and heavy ones to fight the chill of winter. Get a shorter beanie to cover just hair and ears or longer for full side and forehead coverage. For an added bit of sass, choose one with a frayed puff on the top.
Visors
Planning to spend a day on the links or hit the tennis court? A visor is an ideal way to block sun from your eyes in a lightweight and minimally invasive manner. It can be positioned and secured, allowing you to focus on the task at hand. In the garden, a visor allows you to work with a shaded and protected face when sunglasses are more likely to slip from the downward position of your head.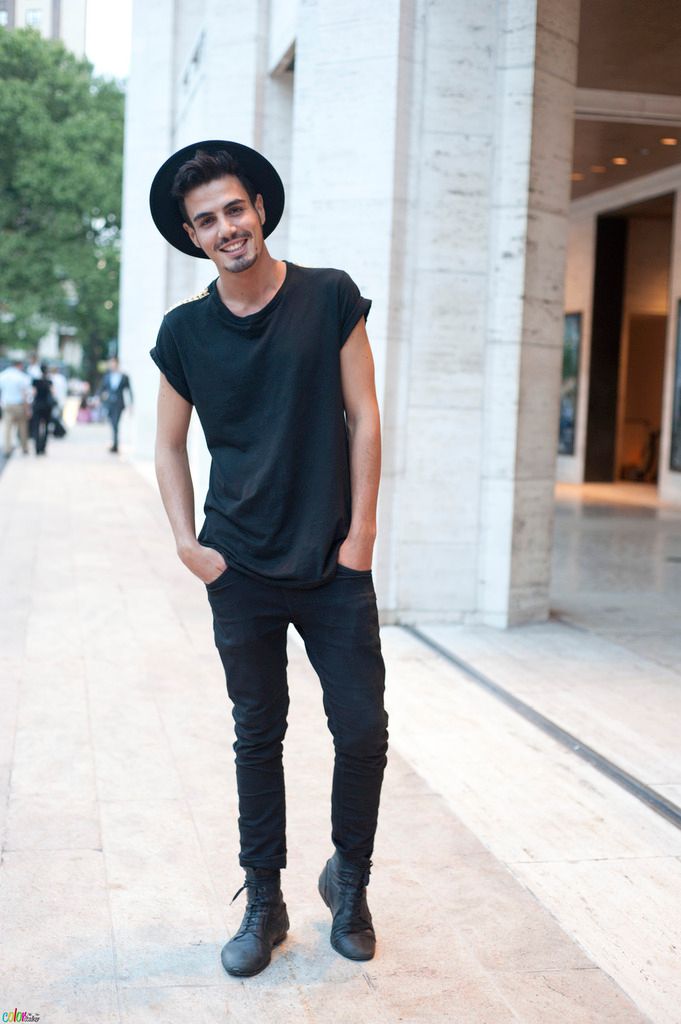 Sun and Spray
When the sun beats down, a hat can make all the difference between being productive and being miserable. Consider a Bimini cap that has material draped down the back and sides, offering complete protection to your neck. Choose one with dark material on the underneath side of the bill to reduce sun glare. A Tenpenny hat, like this one from St. Bernard Sports, is another option for protection, offering full-coverage shade with a wide brim set around a lightweight cap. A chinstrap can assist in keeping the hat secure when on the move. This style offers a safari-type of feel for the adventure lover. Finally, a spoonbill might be preferred by a fisherman or hiking type, as it offers relief from sun glare in the front while providing protection for the back of your neck. The lightweight material allows for breathability and can help diminish overheating.
Get a hat that best fits for the seasonal conditions, but take it that extra step to get one that also helps express who you are. With all the variations available, you are sure to find the one that says it all without you having to say a word.
February 24, 2015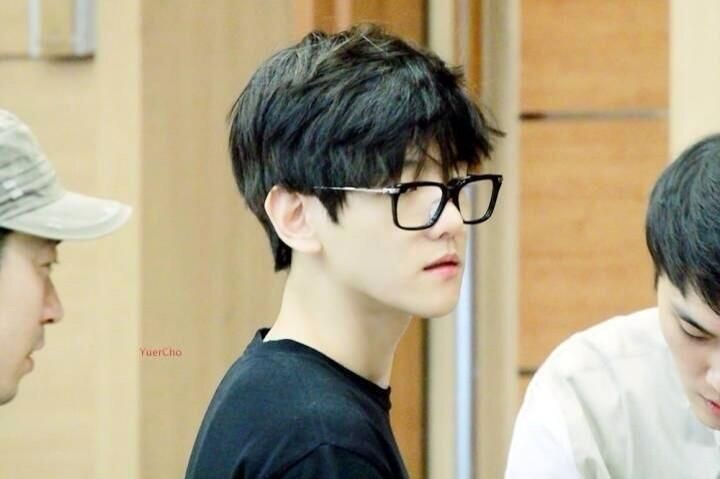 Geeky looks are ones in trend today. That is why a lot of peeps most especially guys are rocking to this kind of fashion statements. Usually, Asians people are fond on this looks. I actually into this kind of look too as am kinda tired on holding my own fashion style.
You can simply try this by having yourself an nerdy glasses. You can have it in any glasses stores nears you or better yet to find it online. Because online stores offers some great quality and yet the prices aren't too much like what these mortar stores usually do..
Also, geeky inspired looks are fine and gets along in any styling you're trying to pull off. You can try it on your casual wears, formal wears neither in your street wears, all great to try as long you'd had this confident on it, and you can definitely rock to it….