February 8, 2018
People will judge your home before they've even stepped through the door. Improving your home's curb appeal is all about creating a good first impression. Whether you want to impress guests or potential homebuyers, the following improvements to the front of your home are certain to make an impact.
A dramatic door
Having a front door that stands out is essential for catching people's attention. Consider painting your existing door in a bold colour that contrasts the rest of your house. Red, blue and green are some dramatic colours that are certain to catch people's eye. Alternatively, you may want to buy yourself a brand new door. On top of choosing something colourful, you might be able to find yourself an eye-catching design. For example, window cut-outs can often boost the appearance of a front door, whilst some doors may also have decorative knockers that offer a sense of luxury.
If you've got a garage, you may similarly want to consider the appearance of your garage door. Worn and dilapidated garage doors won't do anything for your curb appeal. Companies like Best Doors have a range of stylish garage doors to choose from. There are lots of different opening mechanisms, each with their own advantages. Traditional swing-open garage doors are cheaper to install but require a fair amount of clearance space. Roller doors meanwhile require no clearance space, but are more expensive. There are also lots of different materials to consider that also come with their pros and cons. Wood is a rustic material that can provide good insulation, but it is less secure than the likes aluminium.
Off-road parking
Having a driveway or a garage can also give your property the wow factor. Being able to offer off-road parking is very much a privilege to those living in the right area – those in urban areas are unlikely to be able to offer this. However, it's possible that some people may have a front lawn that they don't use. Converting this space into a driveway could be advantageous and could boost the value of your home significantly.
There are lots of different types of driveway to consider. Gravel driveways are some of the simplest to build. These need to be regularly raked and deweeded to keep them looking elegant. Paved driveways require a little more work to build, but may also require less upkeep. If the job has been done well, weeds shouldn't grow in between the cracks. You may still have to jet-wash the driveway occasionally though to keep it looking as presentable, as paving may become stained over time.
Flower power
Decorating the front of your home with flowers can also make an impact. Flowers immediately bring a burst of colour and a sense of life. If you don't have a front garden, you can still find ways to add flowers to the front of your home. You could place hanging baskets either side of your front door. Alternatively, you could place potted plants on the ground either side of your door. Meanwhile, window baskets can be used to decorate your windows.
You could even buy creeper plants to grow up the side of your wall. A virginia creeper is a popular creeping plant that is fast-growing, known for turning red in autumn. Jasmine meanwhile is a bright white creeping flower that can also brighten up the front of your home, although it does need to be cut back regularly making unsuitable for those wanting a low maintenance option.
Bright ideas
Keeping the outside of your property illuminated in the evenings could also improve it's curb appeal. There are lots of lighting options to select from, depending on the style of your property.
Solar lights are one of the most economical options and can be placed anywhere. They can look great either side of a garden path or on the entrance to a driveway, offering an ambient glow. There are all kinds of styles of solar lighting including traditional lanterns and more modern arty designs.
For something with a little more brightness, you could consider a wall mounted light that's powered by the mains. Motion sensing lights are good for preserving power, only lighting up when someone is outside.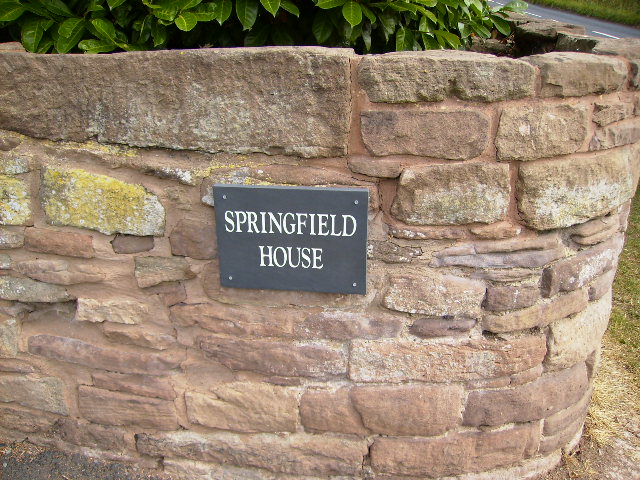 A name badge
Ever wanted to name your home? Naming a property can add a lot to its value. You can name it whatever you like, but ideally should choose something that makes your property sound alluring. Once you've given your property a name you should create a sign and put it outside either on the entrance to your driveway or on the wall next to your house number. Companies like The Sign Maker specialise in such signage.
First class mail
A mailbox can also add dollars to the value of your home. Companies like Simply Postboxes have a wide range of mailboxes to choose from including wall-mounted mailboxes and mailboxes on stands. You can even build your own mailbox and give it a personal touch.
Window dressing
You should also consider what your windows look like. Old timber frames could make your home look worn and dilapidated. Consider buying some new window frames if you feel these are letting the front of your home down. UPVC window frames are ideal for modern properties – they have a good resistance to moisture and provide good insulation too. Wooden and aluminium frames may be better for older properties – these types of frames are cheaper and still very resilient.
As for your windows themselves, make sure that these are clean. Most people won't be able to tell what glass you've got from the outside, although double-glazing is certain to add value to your home.
Robust roofing
Upgrading your roofing could also boost your curb appeal. This could be worthwhile if you've got missing tiles, or if your current tiles are looking grubby.
Certain types of tiles can make a bigger impression. Shingles for example can have a significant impact (although these certain aren't the most robust of roofing solutions). You could also consider options such as cold roofing if you live in a hot climate – this special roofing is able to reflect heat and has a sparkly white appearance that it certain to catch people's attention.
Various roof features could also help to make your property stand out. Dormer windows can be a great feature to make your roof stand out. Solar panels are also likely to attract the attention of buyers, as they immediately suggest that your property could save them money on their energy bills.
September 1, 2017
Midi Surplice Floral Vintage Dress
Are you looking for some good stuff to have whether for your own fashion statement or home decorations? if so, why not checking this awesome online shop called Rosegal.com where all the trendy and hippy fashion finds for both men and women were houses and selling over for a very reasonable prices and not just that as the shop is fond is selling some home decors as well from your bath down to you kitchenware. Go check the shop now and see for yourself on how great and cheap their each items were. I actually bought some to them and I attest that not just their sells out cheap finds but also they make sure that all of their items were got an high quality for their customer satisfaction.
Floral Print Cap Sleeve Vintage Dress
And if you were keen to have the most trendy pieces as for your fashion statement, if you were a girl though, I really suggesting you to take a look on these Retro Dresses that were too quirky and unique in a way that mostly fashion bloggers were considering at the moment hence you might have it for yourself as well for you to be "in" on what's new in the fashion industry today. Also, there're a lot of plus size dresses too which you might overwhelmed with as the shop, rosegal.com, is selling finds from size small to 9xl which is rarely to see in such online store, right? and even in the mortar stores out there hence you really can enjoy your shopping here without worries at all.
You want some new clothes, why not taking a look over here?
Summer sales ongoing, all from 33% off. Use code RGEN for another 10% off!
Surprise code: RGEN
To those in tight budget out there like myself. This is actually the right time to shop with them. Because the shop, rosegal.com, is now having an summer event sale where you can get their items discounted plus you can use the promo code given to this shop for you to have an 33% off for the total of your shopping cart upon checking out. Go check the banner for more details!
July 19, 2017
As a way of saving money, it appears to make a lot of sense to buy an older home for renovation purposes. After all, if you can get a house for a bargain you should go for it, but there are various factors to bear in mind when you are going for an old property. You may think that it is saving you money across the board, but it could be a more expensive option than purchasing a new house. Let's have a look.
The Common Household Issues
For any house that was built prior to 1980, it is very likely that it will have asbestos problems. You can check with the local authorities or call professionals to try and see if asbestos is present, in which case it can be removed safely, and it's also worth consulting asbestossafety.gov.au for more detailed information. But there are also other common issues you could find such as old electrics which are unsafe. You can also factor into this weather damage to the roof and the costs involved. It is in this respect that you may feel that in buying an old house that you may have bitten off more than you can chew.
Can You Invest The Time In Renovating The Property?
This is a question that you really need to know the answer to because the question of time and money in renovating an older property means that it can take longer than a lot of more contemporary homes. It's on these occasions where you might consider bringing in professionals in every single aspect of the renovation. There are renovation companies, such as therenovationcompany.com.au that promise a quick turnaround which is always an enticing option if you don't have the luxury of time.
The Many Perks To An Older Property
With all of the downsides, there are a lot of potential benefits to owning a home that is considered "old." Apart from the original features which can be hard to duplicate, the location is usually in a very highly desired area because as cities tend to grow outwards over time, the older homes are in locations that are close to downtown areas and nearby to amenities and employers. The convenience of reduced commuting times, as well as easier trips to the shops, make an older home a big draw.
The Neighbourhood
Older homes tend to be located in more established neighbourhoods with people who are committed to their local area and community and are long-term homeowners meaning that they have a vested interest in the future of the area and so this can be a highly desired factor of purchasing an older home.
Older Homes Have A Lot Of Potential!
If you view an old home as a blank canvas even within a desirable area, the worst types of homes can be turned into a potential money spinner. If an old home with a poorly designed kitchen and a bad quality garden is your idea of a challenge, then you can transform this into a property that is not only a highly desired one but also one that can increase its appraised value as well as the resale value when the time comes.
July 19, 2017
Whether you live in a high-rise apartment, a small house in the suburbs, a tiny kitchen doesn't have to be so. Large kitchen dining rooms have so much space that often it's not even used. But, with smaller rooms, it sometimes feels like don't have enough room to put a coffee mug down, let alone eat or cook comfortably. It can feel like you're in a gulag, cramped, poor air circulation and not enough natural light. However, you can transform your kitchen dining room in a couple of days in a way that doesn't skimp on space nor style. You just have to hit a few key points in your redesign journey.
Downsize to upsize
Cramped spaces affect our moods, after all, we're not field mice, and we need to stretch and spread our wings in the comfort of our own homes. Therefore, less is more, especially when there's limited room. Typical kitchen fixtures are for average size rooms and let's face it; you don't have room to spare. You don't need the most heavy duty, top of the line cooker, microwave, washing machine, dishwasher or even cabinet. Downsized fittings won't make meal prep and cooking a chore if you fit replacements that are more effective and efficient. Small, more modern appliances are often quicker to action. Taking out large items in the room, can open up space and make it feel more spacious.
Source – Max Pixel
More natural light
One the simplest techniques to expanding the feel of the kitchen are to use glass as a more frequent material. Cabinets that have glass incorporated into their design reflect the natural light already present in the room, amplifying size and visually expanding the space. Equally, in the dining area of the room, try a glass table to brighten the space in which you sit down to eat. The door and windows could also be replaced with new glass to not only add value but to let more sunlight in than older glass that's become opaque. Clay tiles with a sheen finish can reflect the light even more and give your kitchen a slight sparkle.
Straight edges
Cupboards and drawers can often have handles which stick out, and if the layout of the room isn't neat, you can find yourself swaying and zigzagging to keep from feet, shins, and knees banging of them. With the aid of a seasoned and professional construction company, you can formulate a better layout where cupboards are better positioned to make use of natural light, and away from the cooking spots to give you more headroom. More importantly, with a redesign of the cupboards, straight lines can open up more space to where you need it, and take it up where you don't.
Image credit – Miserv
Redecorate your mood
Vibrant colors for the walls counter the wood and softens edges. Pastel bright colors are a good idea to pair with whites, so they contrast each other, as well as juggle the light even more. Bold schemes such as red and blues might be better suited to larger rooms because they signify strength which a spacious room has. Smaller rooms do better with yellows, greens, oranges and with some exceptions, light blues.
July 18, 2017
We all want to believe we take excellent care of our homes. It may appear at first glance, but there are a lot of things most people do to their homes that causes damage which isn't that obvious. Check out this guide and make sure you're not making similar mistakes in these areas!
Hardwood floor
Hardwood floors are incredible when it comes to stylish interiors. They're easy to lay out and reduce the amount of dust that in your home. They don't attract allergens the way carpets do. They're also tough, lasting a lifetime if you're careful. In fact, the use of certain types of wood can mean that the looks can actually improve with age! You don't want to waste the potential of a good hardwood floor.
Unfortunately, the knowledge that hardwood floor are resilient and easy to clean leads some people not take adequate care of it. Sure, it's not as soft and stainable as a carpet, meaning leave their shoes on indoors. But the bottom of your shoes may have loads of small and gritty materials, even if they look clean. This causes scratching, even if minor. This is partly why homes with hardwood floors should also feature nice rugs. This article shows just how well a rug can complement a home. Of course, there are even bigger scratch and damage risks, such as furniture and other large items. Be careful!
Plumbing
Plumbing is everywhere, working away at important tasks. Of course, you can't see it, which can lead to an "out of sight, out of mind" problem. The health of your plumbing should never be out of your mind, no matter how easy it is to forget about it!
A lot of people have bad plumbing habits; you need to get rid of yours ASAP. The most common is allowing things to go down the sink drain without thinking about the consequences, or even pouring them down there purposefully. Coffee grinds is a common item. Each coffee grain is tiny, so it seems fairly innocuous. But if you also have an oil buildup, then the coffee and oil can mix to create a demonic sludge that really does a number on your plumbing. You should throw coffee grinds outside with your plants, because it makes for great organic mulch. For everything else, get a clog catcher!
The air
We're often sending harmful stuff into the air at home without realising it. The chemicals you use to clean the bathroom and kitchen sends chlorine and a bunch of other toxins into your home's atmosphere which don't do your lungs a whole lot of good. And what about those antiperspirants, hairsprays, and fragrances? The average household contains loads of solvent sprays and other chemicals which cause damage to the air in the home, as well as the environment at large.
Be cautious with what you're spraying around and cleaning with. Replace solvent sprays with roll-ons if you can. Make sure the home is well-ventilated so it gets plenty of fresh air, and consider getting rid of some of those harsh cleaning chemicals. Use organic options instead!
July 18, 2017
Who doesn't love a modern home nowadays? Sleek, clean and utilitarian designs are in fashion right now and it's one of the key things that new home buyers are looking for. They love the fresh look that modern house gives, and they also love the technology that goes into a modern home that helps to improve their lifestyle in a variety of different ways. It goes without saying that modern home design is going to be here to stay for a long time.
There are many ways to achieve a modern home. From the decor to the technology used, we'll be diving into four different points that will help you decide on the best home renovations and improvements to perform in order to bring your house into the modern age with a bang.
Internet Connectivity
Who doesn't have an internet connection nowadays? They're affordable, accessible and can enhance our lives in a thousand different ways. However, there's more to internet connectivity than just having a connection. You see, the things we do on the internet nowadays demands fast connections. If you love streaming the latest shows to your main television while your kids play video games in their room, then you're going to need a fast connection to handle the load. The more people that are in your home, the more likely your internet connection is going to be used by multiple people at the same time. What's also important is that you focus on upload speeds in addition to just download speeds. For some reason, internet service providers tend to hide the upload speed because they think it's not as important. However, if you want to upload YouTube videos, social media photographs or even work remotely from home, then you'll need a good upload speed as well. Make sure your home has plenty of WiFi access spots and consider extending the range with a WiFi extender if your home is large. A good way to test your WiFi quality is to take your phone to various parts of your home and perform a mobile internet speed test. This way you can determine what parts of your home have a poor WiFi signal and where to strategically place the extender to ensure every wireless device in your home gets a good signal.
Environmental Awareness
Bringing your home into the modern age isn't just about the appliances you use, but also the knowledge you have. Environmental awareness is all about living green. For instance, using a home solar power system to collect renewable energy from the sun instead of just relying on non-renewable sources to power your home. It also means starting up your own home garden to grow your own sustainable sources of food such as fruits, vegetables and herbs. It takes a lot of planning, but it ultimately brings your home into the modern age because you're showing people that you are aware of not just design trends, but also environmental changes are alterations in the climate. This will ultimately give you the knowledge you need to live green and utilise modern technology in order to achieve your goals. Just remember that modern living isn't just about having flashy devices and appliances—it's also about understanding the environment around you.
Focus on Minimalist Decor
One of the most iconic types of interior design to make your home look modern is to utilise minimalist decor. There's a saying that minimalist decor is all about doing more with less, but that's only scratching the surface. Minimalist decor involves using some very neutral colours such as whites, greys and light colours. This is to emphasise the lack of clutter and the abundance of open area and space that is present in almost any minimalist's home. Minimalist decor is all about having things that don't stand out and aren't flashy. For example, your chairs should be functional and clean instead of loud with bright colours and crazy patterns. Wood textures and furniture are often used in minimalist design due to its soft, neutral balance of colour and relaxing design. To truly embrace the look and feel of minimalism, you'll need to declutter a lot of your house and organise your items based on priority. A good place to practice this would be your bathroom. Instead of having every single makeup product or shower and bath item out in the open, try to reduce the number of things you leave out. Organise based on the reason you go into the bathroom. If you brush your teeth, then you'll want to open a small cupboard and take out your toothbrush, paste, floss and so on. Once you're done, you can put the items back in and close the cupboard. Similarly, if you plan to have a bath, then keep a box or cupboard available to store bath creams, salts and so on.
Smart Home Technology
Lastly, we can't forget the possibility of introducing smart home technology into your house to give it a more modern feel. There's nothing quite like being able to turn the lights on at home while you're still in the office, or cranking up the heating while you're cuddled up comfortably in bed. Make sure you install these devices with the help of a trusted electrician because it's easy to mess these up. You don't want a badly installed app on your phone to crank up the heating accidentally during the summer and you want to ensure all of your smart home technology is working efficiently. This requires a good WiFi router and if you have a large home, then your smart home devices will need to be in range of the router in order to work properly. There are some security concerns, but as long as you don't hand out your WiFi password to random people they have no way to actually access your devices. From voice-activated lights to a fridge that can automatically restock itself, there's no shortage of fantastic ideas that you can utilise when your home turns smart.
July 17, 2017
When we design our homes, we do so with our own tastes in mind. We get the space looking how we want it, and why wouldn't we? Our homes are our domain, after all. This is your chance to make your designer dent in the world, and you should use it to the best of your abilities.
But, as much as you may not like to admit it, your home doesn't only have to please you. Yep; we said it. Sorry to break the news, but sometimes, other people are going to see that space, too. And, when they do, you'll want to ensure they like the view. As such, it's worth giving at least some consideration to your guests during the design stages.
Being able to host in our homes is a gift and a privilege. You get to spend time with your loved ones and share the roof for which you worked so hard. As cheesy as it may seem, letting people into your home is like letting them into your heart. It's an act of trust, and you want to make sure it doesn't backfire. So, we're going to look at the different areas you need to perfect to ensure you guests have the best stay possible.
THE BEDROOM
First on the agenda is the bedroom. This is where your guests will be located, so it's the most significant room on this list. Many of us fall into the trap of assuming that we should leave personal taste out of the spare room altogether. It's not for us, after all. Instead, we head online and search for guest room inspiration. Then, we produce a room which is functional, but ultimately uninspiring.
The good news is, there's nothing to stop you putting your stamp on this space. At the end of the day, your guests are visiting you. So, sleeping in a room which suits your style will add a real touch of the personal to their stay. Bear in mind, though, that going all out may be a bit over the top. It may still be worth doing a bit of research, then mixing those ideas with a few flourishes of your own.
There are some standard design features you'll see time and again in the majority of spare rooms. Generally, there'll be a large, freshly made bed in the center. You want this room to feel clean for your guests, so try to avoid clutter of any kind. The sparser this room, the better. This is also a home away from home, so refreshing colors work best. A light grey is a popular choice at the moment. Subtle blues also look amazing.
So, where does your taste come into this? For the most part, what you like comes into play when you're picking out furniture and accessorising the space. There are no clear-cut guidelines about which furniture would work best. So, you're free to pick pieces which suit the rest of your home. And, the accessories are where you can really come into your own. Hanging art which you've either painted or are a fan of is sure to go down well. And don't forget to pick out bedding that reminds your guests of you. Got a love of astronauts? Get some space themed bedding to make your guests chuckle!
If you don't have a guest room, there's no reason why you can't still host. All you need do is consider the alternatives. For one, converting an attic space is a fantastic way to create a guest area with gusto. Or, you could turn your living room into a multi-purpose space. Incorporating a daybed is all it takes to turn this into a bedroom whenever you need it. Bear in mind, though, that living rooms aren't always naturally suited to the role. To avoid this feeling like a 'put-me-up' room, it's worth considering this dual use during design. Steps as simple as placing heavy curtains on the windows will help here. Think, too, about including ambient lighting to create that bed-time feel.

THE BATHROOM
Spend some time, too, thinking about a guest bathroom. If your guest room has an ensuite, reflect on how you can make it suit everyone's needs. You may be a bath person, but your guests might not. Besides, depending on how long they're staying for, they may not have time. Give them a choice by installing a bath and shower combination. Bear in mind, too, that storage shouldn't be too much of an issue here. En suites are generally small as it is. Don't crowd the room more by fitting unnecessary cabinets. Instead, keep furnishings to a minimal. A bath, sink, and toilet are all your guests are going to need. Anything else is just wasted space.
If your guest room doesn't have an en suite, guests will be using your main bathroom. Again, give this some consideration during the design stages. Make sure you cater for everyone's needs once more with the bath, shower combo. Unlike the en suite, it's worth installing plenty of storage space here. You aren't going to want cluttered bathroom sides when guests come. Make sure to incorporate plenty of shelving units for your bathroom products beforehand.
WHERE WILL YOU ALL EAT?
It's worth thinking, too, about where you'll all eat. Food brings us together, hence why the kitchen is always dubbed 'the heart of the home.' We all know it's the best place to congregate. There's something comforting about being surrounded by food. Perhaps it's a survival thing. Either way, while the kitchen is the center of the house, the dining room is fast going out of fashion. There's something very 80s about the idea of having a place designated for eating. The majority of us install breakfast bars in our kitchens, or eat on the sofa (come on, we've all done it at least once), so there seems no need for this wasted space. But, your breakfast bar won't seat many, and you don't want your guests eating in front of the television. So, what can you do?
For one, it's worth incorporating a table into your kitchen if you have space. Opting for a long table, rather than a round one, is an excellent way of making this work without crowding the room. Eating in the kitchen instead of the dining room is better in every way. Things will feel less formal. Plus, your kitchen is a used and loved space. It won't have the musty air of neglect you'll find in most dining rooms.
Or, you could make the most of your outside space, here. Obviously, this works best if you live in sunny climes. But, something like a pitched roof verandah will ensure it's possible to dine al fresco, even when the rain comes. This is sure to go down well, as it'll feel like being on vacation. And, for your guests, this is a holiday of sorts. You could even install a fire pit to ensure you can stay outside until the early hours of the morning. Nothing's quite so good for letting lose as sitting outside without a care in the world.
HOW ABOUT ENTERTAINMENT?
It's also worth putting some thought into the areas of your home which will provide entertainment. For the most part, this involves your living room. This is where you'll all likely return in the evenings. Many of us put effort into making this a space we can relax in. But, will your guests be able to relax, too? For one, consider the layout of the area. Are there enough chairs to host guests, and will they be able to see the television, etc. from where they're sitting? Bear in mind, too, that you need this to be an open space. Again, you need to build on that communal vibe to ensure everyone's happiness. Consider keeping the area as clear as possible. Make sure, too, that your chairs face each other, so no one feels excluded.
This is also a perfect opportunity to show off a little. Traditional television is all well and good, but it doesn't exactly have the wow factor. It may be worth considering a home projector system instead. Or, you could opt for a new 'wallpaper television.' Make sure, too, that everyone can hear what's going on by installing surround sound speakers.
It's worth considering the garden here, too. Gardens have fantastic entertainment potential if you know how to use them. For one, you could install a swimming pool. This can often seem like an unnecessary step when only you would be using it. But, this is sure to go down well when guests and staying. Days sitting by the pool are fantastic when you have company. Again, it'll all add to the vacation vibe of their stay. And, let's be honest; a pool is fantastic, even without the guests. You could even design a garden bar to get the party started. You'll be better than a five-star hotel in no time.
July 17, 2017
If you need some quick fixes to transform your home over the weekend, here's what you should know.
Lighter means larger
If your living room isn't as big as you would have liked, then use the simple color trick. Paint your walls a soft, light color. This will dramatically make your space feel more open, resulting in it looking bigger than it actually is. You can also use mirrors that give the same effect in a different way, by reflecting light, giving the room more dimension. If you have a window in the room, you can strategically place the mirror to face opposite it, giving the impression of another window bringing in more natural light. Find more mirror tricks on freshome.com.
The same rules will apply if you wanted to make a huge room appear smaller – go for some darker colors on the walls to close the space up.
Mix it up
If you're looking to add more texture and depth to a room – mix it up. Don't be scared to pair two colors together that are the complete opposite of one another. It's all about showcasing your personality. This might mean a vintage Grandfather clock, alongside a super modern sofa. Sometimes things look so random and out of place that it just works. Even if it's something as simple as an intricately patterned rug to go in the center of the floor. You can find items like this on Samad.com. – It's quirky, unique, and it will make a wonderful feature.
Slip in on
Slip covers used to be very popular, but tend to get overlooked now, although they shouldn't. Covers are brilliant if you want to change the look of a room without barely having to do anything. You can easily change the color of your sofa when you get bored and are looking for something more vibrant in the summertime, and then calmer as fall comes along. They are also really handy because if they get dirty you can just throw them in the wash and they'll be as good as new – a lot more efficient than trying to remove stains from the sofa itself.
Bring in the nature
Add a touch of nature. Whether it be some exotic plants or some colorful flowers.
Scatter some greenery around the room if you want to create an earthy vibe. Bamboo works very well for this, especially when paired with a white or lightly colored room. Or if you want to look more playful, add some floral centerpieces with vivid flowers such as lilies, tulips, and roses. Not only will your home smell divine, but it will look it too. Plus, bringing in plants will purify the air as well as balance the humidity.
Wallpaper the furniture
It may sound a little crazy, but it makes sense. If you have some furniture that's in a room but adds nothing to it, instead of throwing it out – funk it up. Have a look in stores for some awesome looking wallpaper; you can even find some with a 3d effect on it. Then stick it down to the cupboard, table or bookcase, and turn the old thing into an amazing focal point in the room.
July 13, 2017
The warmer summer days and nights can often make you forget that you ever needed to put the radiators on or take a long hot bath, in order to get warm. However, now is the perfect time to make sure that you're as prepared as possible for the cold season to hit your home so that you aren't paying through the roof for your energy suppliers to keep you warm. The following are some areas of the house to take a look at if you want as little heat to escape you when the chilly air starts to creep your way.
Say Goodbye To Draughts
If a draught is able to come through your windows and door when they're closed, then you can bet on the fact your home is also allowing any heat you've turned on to escape as well. So, whether it's your bedroom windows or your kitchen door; you'll need to ensure that they're windproof and airtight for the colder and wetter months ahead. If draughts and damp can get in through the window, mildew and mould could become a problem, which in turn, will lead to health risks for your family. Therefore it's worth looking into a company like Poplar Home Improvements who can help you decide on the best double glazing options for your home and advise you on the areas that need updating. Investing wisely in your windows and doors now will help to keep your gas and electricity usage to a minimum as you'll feel less of a chill.
Image from pixabay.com
Say Hello To Energy Efficiency
The days during autumn and winter are much shorter, meaning that your house will lit by bulbs much more than it is during the summer. Aside from being mindful about switching off lights as you leave the room; there are other ways to contribute towards saving the energy that your house uses. It's worth replacing all of the bulbs in your homes with energy efficient alternatives; the cost of the investment now could save you hundreds of pounds in the future. Not only will you be paying less for your home to be a place you can see in, but you'll also be helping the environment to boot, so new bulbs are a smart choice.
Again, being mindful of how much you run the hot water tap will help to reduce your bills; reducing the temperature of your heater by just one degree can save you up to £85 a year, and it will be a bearable change (pop another jumper on). Energy efficient appliances, like kettles and fridges, are another way to reduce the cost of your energy bills greatly, so take a look at the items that you use the most, and consider replacing them. You can check out some of the best energy saving appliances here: https://www.theguardian.com/lifeandstyle/2014/apr/30/eco-appliances-energy-saving-hints-fridges-freezers and ensure that your home is an efficient haven this winter.
If you want to invest a little more; you could replace your boiler and your home's insulation, which will both impact your annual fuel usage greatly. Lastly, you can keep an eye on what you're using by installing an energy monitor; seeing exactly how much the previous week has cost, you may change the habits of the whole family and save yourself money in the long run.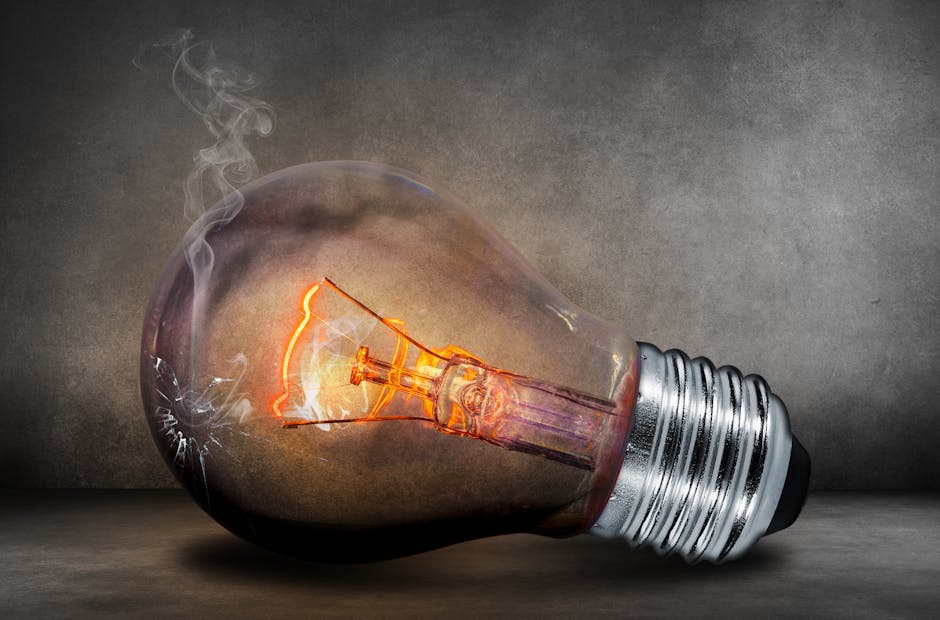 Image via here
July 10, 2017
There are few things more aggravating than having to pay money for something that can only be used occasionally.
Sometimes it's necessary, of course. We know when we buy bathing suits that we're only going to be able to use them through summer, along with the outdoor parasol for those garden parties we keep intending to have. We know that the warm fuzzy socks we've bought are only going to get an outing in the winter months. These are the sacrifices we have to make, even though it hurts us to know they can't be bargains all year round.
Our homes, on the other hand? Well, that's a different story. Come rain or shine, when we make an investment in our home, we want to know that it's going to be worth it. Home investments should be good value throughout the year. You'd think that's a relatively easy thing to achieve, but in actuality it's anything but.
Let's take a look at a few examples.
If you make an investment in your garden, then that seems like a good deal. You want to be able to hang out outside, and having a nice swimming pool or a well-developed patio seems like a good idea. Provided you do your bargain hunting to ensure you're getting the best price, what's the harm in investing in the garden? Well… what about during the winter months, when the idea of stepping outside for anything more than a quick, necessary trip seems like madness.
Maybe that was an obvious one to begin with, so how about a renovation to your kitchen? Everyone needs a kitchen, and making sure that yours serves its purpose and is a nice room to be in – that seems like a given. It's worth investing in a decent oven or a new-fangled cooking gadget isn't it? How can that possibly be a problem? Then summer hits and the mere idea of slaving over a hot stove makes you break into a fine sweat, as you spend day after day avoiding anything that's going to involve any extra heat in your home.
So what's the solution? If you want to be able to enjoy the fruits of the money you spend year round, you need some rules. By abiding to these, you can be sure that you're not going to hand over a chunk of your hard-earned cash for big projects and changes that are only going to be worth it for a section of the year. So, you should solemnly swear to…
Always Think One Season Ahead
When summer rolls around, you can find yourself struggling to cope with the stifling heat – and that can mean you make bad decisions. When you're too hot and desperate for some relief, the idea of spending a small fortune to abandon your portable air conditioning units and opt for a house-wide system seems entirely reasonable.
However, you might find that you disagree when winter arrives and you're suddenly more consumed with keeping your house warm rather than cold. If you've drained your savings to make a change that is only going to work through one season, you're going to end up feeling incredibly annoyed with yourself for the rest of the year.
It's therefore important, if you are contemplating this kind of change, that you think one season ahead.
As an example, you might be considering a carport to try and provide some relief from stepping into a stifling hot car during summer. No one likes that feeling of opening the door and experiencing a blast of heat, with every surface fiery and hot to the touch for the first 10 minutes of your drive.
It might seem a completely reasonable purchase in the height of summer, but try to put yourself in your own shoes for the rest of the seasons. Is the issue so uncomfortable that you're going to consider it worth it three months down the line?
In some circumstances, the answer is going to be a definitive yes. Maybe the carport will be worth it, especially if you're in an area that experiences long, hot summers and all other methods of keeping a sitting car cool have failed. There's no reason that thinking ahead needs to be an endless stream of "no" – some things are worth it.
An example of something that wouldn't be worth it might be a wood burning stove. On the one hand, these seem like a great idea; they're going to keep your house warm, more environmentally-friendly, save you money on your heating bills. With any standard "should I / shouldn't I?" thought process, a wood burning stove seems bang on the money.
Would you agree in the summer, though? Or would you find yourself avoiding turning it on at all costs, thus meaning it's an expensive purchase that you can only use for a short section of the year? Again, that doesn't mean it's an immediate "no" – just make sure you can continue to justify it to yourself and that it genuinely resolves a need or fits a purpose.
Think Of Four Usages For Every Change You're Considering
"Why four?" you may be wondering, with some justification. It's pretty simple really, there are four seasons, so before you make any large investment to your home, you're covering the bases of how it will be used through the year.
This is easier than it might initially seem. Let's say that you fancy the likes of opening roof patios; they look good and it's just the garden feature that you think you need. Of course, before you open your purse you've got to run it through the rule of four. In this instance, that would come back looking something like this:
Spring – Spring tends to be a season subject to a lot of rain, which is of course essential for the life cycle of the majority of crops. In spring, such a patio roof would be useful to protect the outside of your home from a lashing from mother nature.
Summer – Battling against the sunshine through summer can be a thankless task. If you're forced to increase your energy spending more than you would like through running air conditioning too often, then the shade from the roof will help to deflect some of the sun's fury. This could save you money through the summer, which we can all agree is a desirable sentence.
Autumn – Autumn tends to be when summer is losing its sting and it's actually pleasant to be outside, but on the days when the autumnal rains are rolling through, you can use with the roof up and still enjoy being outdoors.
Winter – The lack of light indoors in winter is a major contributor to illnesses such as Seasonal Affective Disorder. A roof you can retract over the patio means you can ensure your home is flooded with as much natural light as possible, at a time of year when you're struggling for just that.
This is just an example of how this kind of thought pattern can work, but you can apply it to literally everything. If you're considered motorised gates, as another example, you can think of how it will make getting home easier when it's raining and when it's too hot to want to leave the comfort of your car's air conditioning just to get through your gates.
This way of thinking doesn't just apply to home redesigns, either – it can be used to make decisions about appliances. A pressure washer, as another example, can help you get rid of the mud from spring as well as leaves in autumn.
The Long Savings Scheme
Finally, the one surefire way to guarantee that your ideas for new purchases or home designs pass the "worth it" test is to make yourself save for them… even when they're not most applicable.
If you have decided there's a change you want to make that passes the first two tests, you're going to need to find the money for it. Rather than saving a lot in a short time, when it comes to big changes and expenses, you're going to want to save for longer than that.
If you can get through six months to a year of consistent saving for one specific goal, then it's a sign of two things. Firstly, it shows that what you're investing in is something that you truly want and can commit to making small sacrifices for. Secondly, it shows that you still want it with the same fervour you did when you first had the idea.
If there's a change, adaptation, or purchase you want to make that can run the gauntlet of these three tests, then you can be pretty confident it's worth going ahead with. What's more, you'll be able to enjoy it that little bit extra because you know you put valuable time and effort into ensuring it was something you truly needed and wanted. Enjoy it, and enjoy the sense of satisfaction at your own good thinking too!