April 25, 2017
Your personality is something you express in different ways. Your work wardrobe may show the side of you that is professional, sharp and uniform. Your casual wardrobe will reflect your laid-back side. The way you decorate and furnish your home is no exception here, as we stamp our personality in every room, every colour and every accessory we use.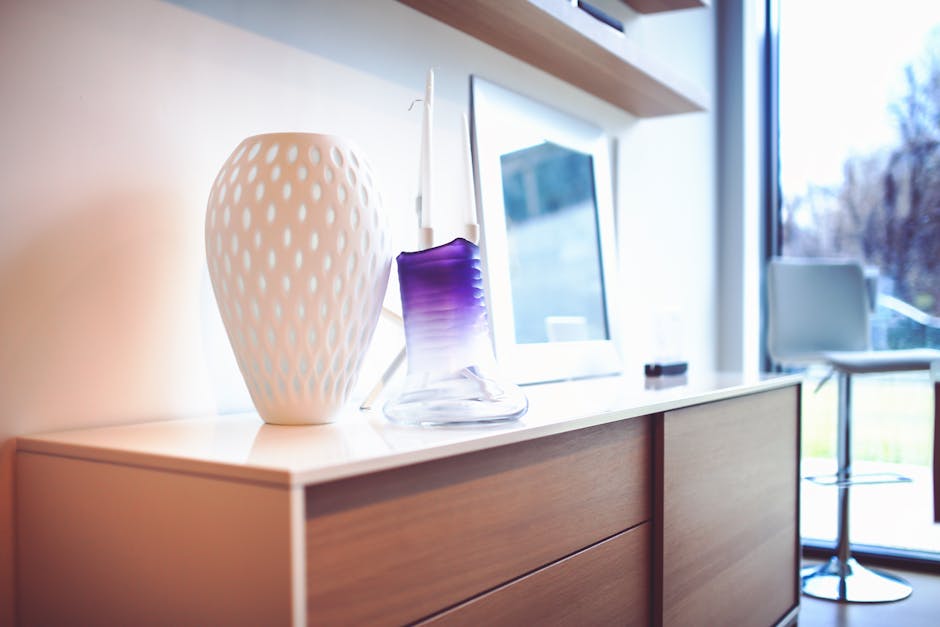 Your living room is your social zone in your house. It's the place you entertain your visitors and your family. It's the place you kick back and relax and the place you catch up on the latest boxset of your favourite TV show. It's the part of the home that is most visible, to guests and to yourself, and so it should be a place you take pride in. People will judge the way you decorate it, even though they shouldn't, so it has to reflect your personality. If you want to learn how you can thread your personality into your home, take note of these seven steps:
Colours: Colour choices for your home say a lot about you as a person. If your favourite colour is deep, seductive red, then it's likely you're a romantic, warm person. Or a serial killer! If you are someone who loves to wear bright colours, then a bright home is going to reflect that. Darker colour choices can show you to be very edgy, very forward and far more extrovert than most. Light colours should be used by those who are more sophisticated, love their space and are confident in their ability to avoid drink spillage.
Furniture: Choosing your furniture is always an exciting part of decorating a home, but be smart about it. When you shop for your living room, think about what your furniture says about you. Luxury Duresta sofas and chairs will tell people you love having guests over and love to dip your toe in a little luxury. A comfortable room means you are a person who values comfort and cosiness. If you prefer furniture that looks very modern and very posh, with sharper edges, you may be the sort of person who still wears their high heels in the house. It's all about finding a great balance.
Rugs: Most people don't think about the importance of their flooring, but they're just as important as the colours you put on the walls or the furniture you fill the house with. Old, shaggy carpets can reflect your personality and make you seem like the old and shaggy one! If you walk into a house and the carpet is full of crumbs and stains, it says a lot about the people who live there and their lack of hygiene. Go bright and bold with your rugs, depending on the room they're for, and your guests will know that you are a bright and bold person who is proud of their house!
Your personality can be shone through every corner of your house. So, take the time to make sure it does!
April 21, 2017
We all think of our bedrooms as very relaxing rooms in our homes. Whenever we've had a heavy day in the office, we can always retreat into them and shut out the rest of the world.
But even though our bedrooms might seem to have a very calming effect, did you know that, in actual fact, these rooms can sometimes have a negative impact on our health? You need to make sure you follow these simple tips to make sure that yours never brings you down!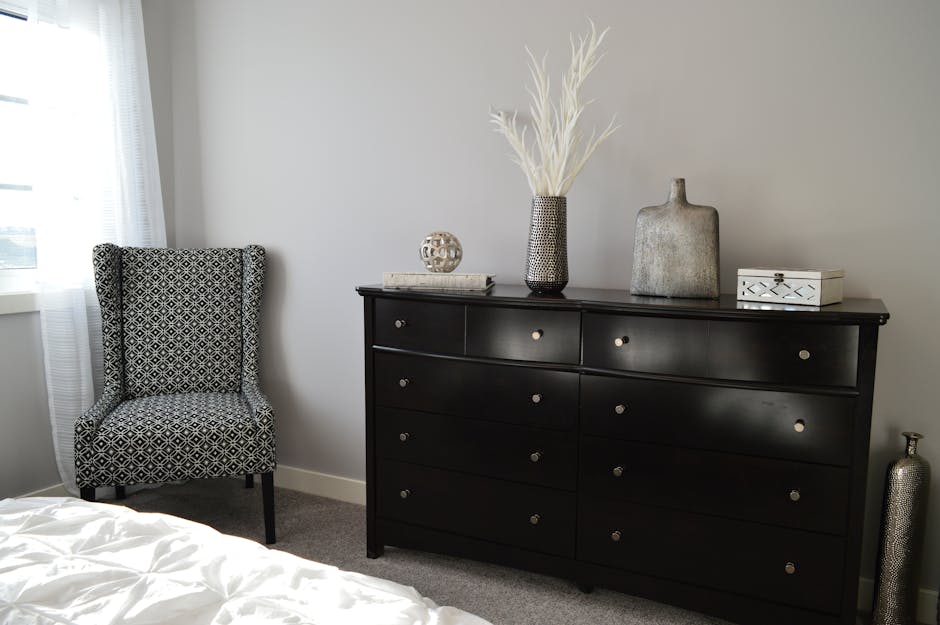 Bed Sheets And Bugs
Do you remember when you last changed your bed sheets? Hopefully, you changed them within the past couple of weeks. If not, you better strip them from your bed and put them in the washing machine right away. Otherwise, you can expect an infestation of bedbugs and dust mites! These little critters love to live in our beds because of all the dead skin that collects in them. And all of these bugs can affect your allergies. So, if you have been feeling a little sniffly and sneezy all of a sudden, it could be because there are a few bugs in your bed. Best wash your sheets pronto!
Bad Mattresses And Back Pain
Do you find it painful getting out of bed in the morning? And no, I don't mean painful because you can't bear going into work! I'm talking about aches and pains in your back. If you have been experiencing these most mornings, the chances are that you need to invest in a new mattress. It's easy to find a better mattress for your back; you can look online at sites like ChooseMattress or speak to a shop assistant at your nearest bed and mattress store. Once you buy a new mattress, you will find that your sleep improves and you never complain about back pain again!
Change The Layout
Your bedroom is the only one that you will have to navigate in the dark. After all, if you need to use the bathroom in the middle of the night, you can't put on the bedroom light every time – you'd wake your partner! So, to make sure you don't go stumping your toe on any furniture or tripping over any toys that the kids have left out, it's a good idea to change the room's layout. Make sure there are no potential hazards between you and the door!
Brighten Up The Decor
If your bedroom has been painted in dull grays and beiges, it's a good idea to liven it up a bit with some fresh colors. Using bright decor can really help to improve your moods, and this will make you feel a lot more motivated when you wake up in the morning! If your room is already fairly bright, adding some extra bold cushions and rugs can inject some extra color.
Once you follow these tips, you won't be able to blame your bedroom for bad health ever again! You never know; your sleep might improve as well!
April 13, 2017
Previously, we've talked about how to add some value to your home, so it makes sense to think about some of the issues that could be tearing it down. There are quite a few to contend with here, and you might be completely oblivious to some of them. There could be issues in your home, costing you money and you might not even be aware they exist.
So, what type of trouble are we talking about here?
Literally, Eating The Value!
Did you know that termites are a lot more common than people think? In LA alone, 1 in 5 homes have termites and if you think that's crazy, just wait. According to sites like www.termitecontrolplans.com, termites can cause thousands worth of property damage. While they might not look that fierce, they will eat away at your home from the inside. If you have a lot of wood in your home, it's basically heaven for a termite. They'll chomp through quite happily until you get rid of them.
Unfortunately, getting rid of these mites is a lot harder than it seems at first glance. You will almost definitely require a professional exterminator.
No Changes In Years
When you buy a home, you have to think of it as an investment. As such, you should be doing everything you can to grow what it's worth otherwise it will depreciate in value. For instance, you might not make any changes to your kitchen for five years. If you don't do any renovation work at all, when it's time to sell your kitchen will be completely out of style. You'll have no choice but to accept a lower offer on your home.
Roof Damage
The roof is one of the most expensive areas to repair in a home. Any problem with the roof could easily put off a potential buyer. That's why you want to get your roof checked before you even consider putting it on the market. In fact, you might want to arrange for a roof inspection once a year. You'd be surprised how easily a roof can get damaged due to bad weather, particularly in the winter months.
Dastardly Damp Patches
You must make sure that there is no issue with damp in your home. You might think that damp isn't all that serious. After all, you can clean it up with a humidifier in no time. You can buy a humidifier from a site such as www.boots.com. However, it does depend on what's causing the damp patch to develop. If it's a permanent issue like a leaking pipe, it's just going to keep coming back. Eventually, it will damage the structure of your property, so you need to be careful.
Little Breaks
Finally, don't make the mistake of thinking that buyers won't look at the little details. They definitely will, and that's why you should spend a couple of months fixing anything broken around your property. This could be a loose garden gate or a few marks on the wall in your living room. It all adds up and will ensure you get lower offers than your home deserves.
April 10, 2017
More and more people are living a life in their garden. It is just that little patch of outdoors that they own and primp and love and protect and cherish. That little bit of peace and quiet they can get even when it is not peaceful or quiet. It is that place where people can relax with a book, soak up the sun, entertain friends and explore with their kids.
But how can we take all this to the next level? What big and small additions are there to make your exterior space, your garden, really pop this summer, really stand out, really make your space sing?
Well, we have come up with a few ideas to help you latch onto creative ideas and set trends.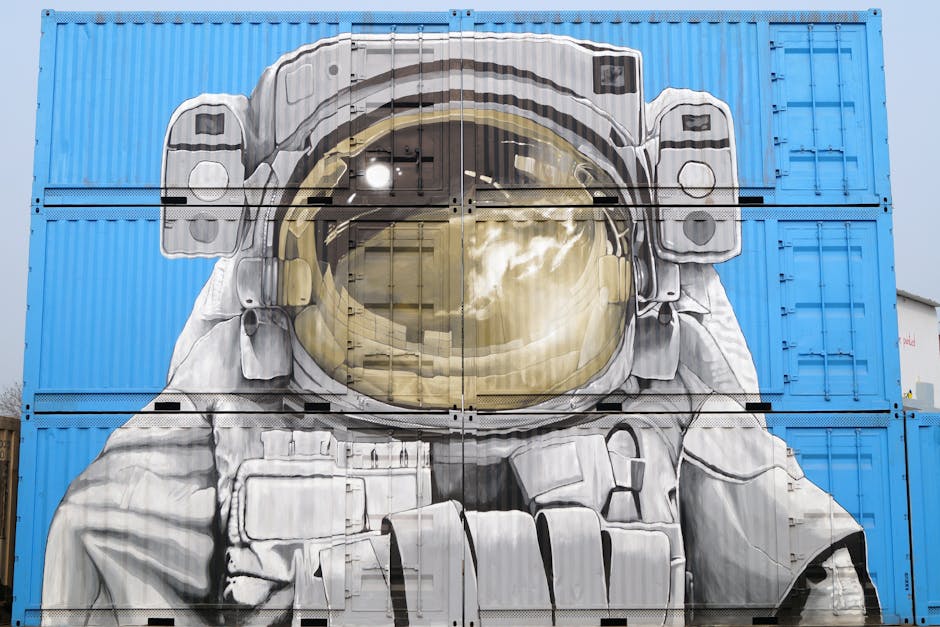 The Summer House
More and more people are enjoying the chance to work from home, whether that be flexible working conditions or self-employment, but what better place would there to be work out of than a summer house. Of course, it doesn't have to be justified by work, it can be justified by anything from fun to comfort. In terms of sleek and bold structures, why not get your hands on an old shipping container and make it your own. Make it stylish. Add a huge sliding door, huge windows, some modern flooring, and anything else that will add to a stylish retreat. Mirrors, art, a lick of paint and a striking sculpture. You wanted pop; this is pop.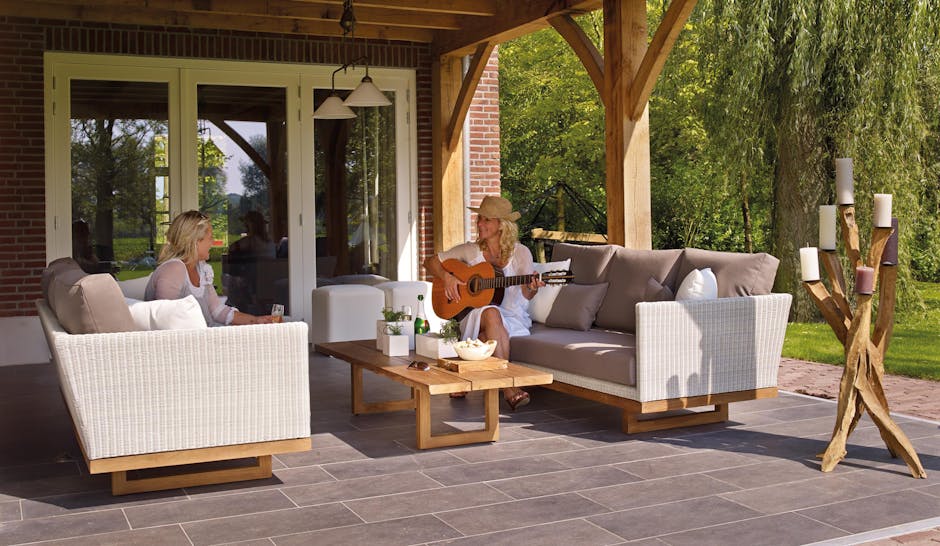 The Patio Area
The patio area is more than just slabs, and a decked area is more than just wood, it is the focal point of relaxing. Think about it. When you have guests around for drinks or have dinner outside, this is where it all happens from. So why not add to it a bit? A great way to do this is to add a lattice cover over all or part of it, something that will allow the sun to peek through while also offering some shade. The experts at Northwest Exteriors all explain how it can become a bold feature piece, it just takes some painting, some lanterns, perhaps you could even encourage a creeper vine to make its home there, or a grapevine, or something that flowers and add a few fairy lights to the mix.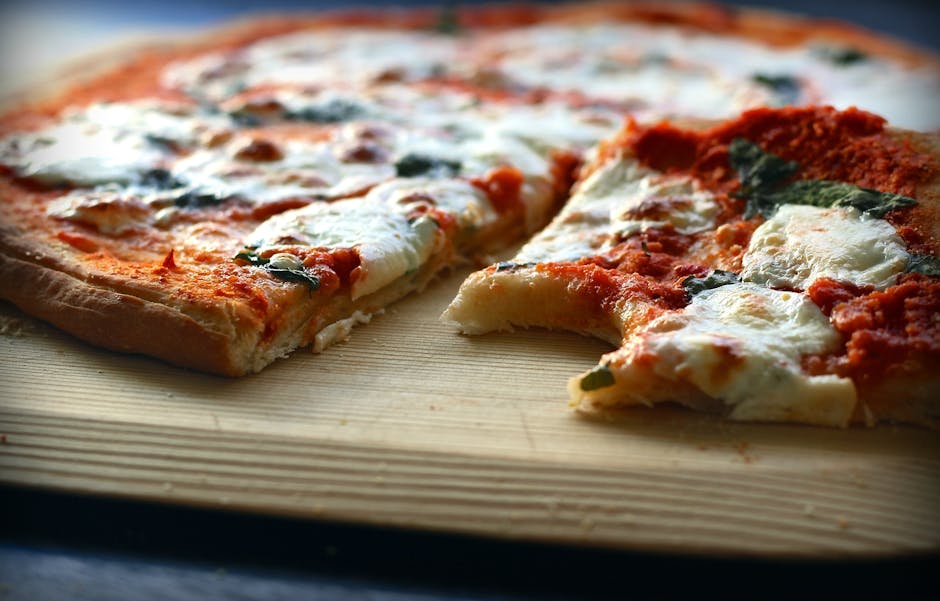 The Barbecue
Everyone that has an outdoor space has a barbeque; it is the common denominator. But why not take your culinary abilities to another level, a gorgeous level, to a place where everyone will be amazed and well-fed by adding a pizza oven. Get something striking like a metal one, or a custom-built one made of tiles, or a clay oven, all of which will become an amazing centre point of the garden. What more could you want from the great outdoors, your great outdoors, than to start the weekend with a beer or wine and a nice stonebaked pizza, something your own invention, something to get the kids involved and eating well. Our mouths are watering already.
April 7, 2017
There are a lot of ways to add curb appeal to your house to get potential buyers looking, but what are you missing out on to keep them interested the whole way around your house? There are a few tips and tricks that most sellers are missing out on, but they could mean potentially big remunerations and returns for you for minimal effort.
Money Saving
Although we are a productive generation who seem to procure money from a variety of different sources (thanks, internet!), we are still trying to cut corners and save on our cash wherever we can. Especially when buying a new house, there are fees coming out from every corner it seems, for a variety of different services, and so if the chance is there for people to save money, they will grab at it. This doesn't mean that you have to sacrifice your selling price for the benefit of someone else – there just needs to be evidence of ways to save money around the home. Whether this is a smaller council tax bill, solar electrical panel installation to reduce energy bills or even having rooms freshly decorated so that the new owners won't have to splash out on that, these are things that potential buyers consider.
Minimalism
Decorating your house in a way that conveys minimalist living is the new up and coming thing. People aren't fussed for too much decoration and ornamentation anymore, and filling up your home with things that express your personality aren't things that will appeal to those looking to invest in a new house. Being minimal gives them the freedom in their mind to make use of the space that is sat there in front of them, and those who are able to use their imagination to plan how their own furniture and belongings may look in your home are more likely to come back and make you an offer. It'll also prompt discussions over what they can do with their own possessions rather than asking you about yours – you're not trying to sell yourself, you're trying to sell your home!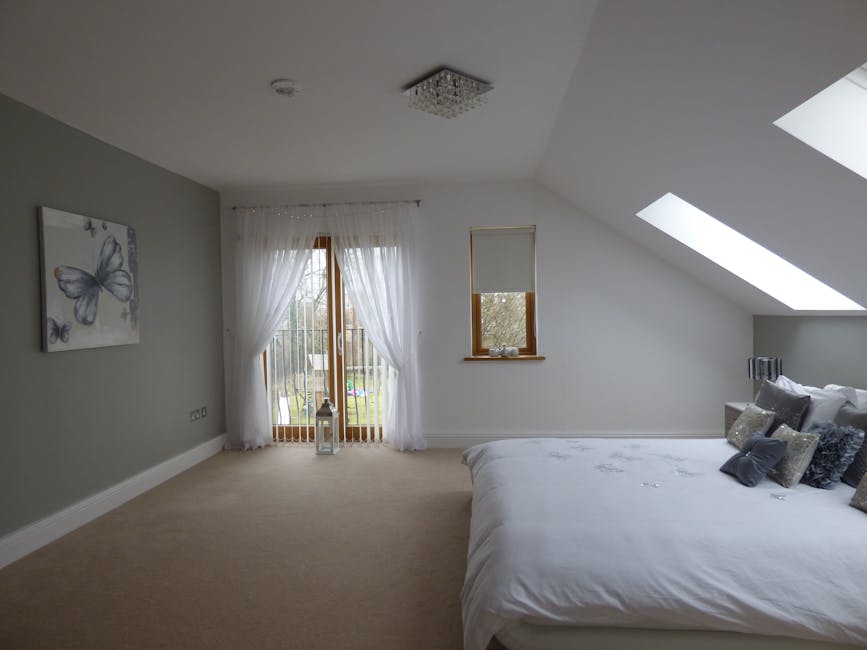 Space
This isn't space as in how much room you have available. Instead, this is about how you utilise it, and how you can show to those looking around your home that you are utilising it. Show them every nook and cranny that you have been able to use to store your items – especially if they're out of view. Many dwellings that are up for offer at present don't offer the masses of space that were available to generations previous to ours. There are space savers available at places like IKEA which are ingenious solutions to housing items that can't find their place anywhere else in your home. If they benefit you in the long run, definitely get them; the more that you can show potential buyers that you can function well in the space available, the more likely they are to put down an offer as soon as they can.
March 20, 2017
When it comes to selling your house, there are certain things that need to be taken into consideration. It's not something to be taken upon lightly; if it is the first time that you have put your home onto the market, you're less likely to know of certain tips and tricks that will get people queuing up at your door. There is a lot to be said for those who can take good photographs of your home, but when it comes to potential buyers wanting a look around and they can't match up what they see before them to what they've seen in the pictures, it's then that you've got a problem. Make sure that everything goes hand in hand and you'll be absolutely fine.
Make sure that it has curb appeal
You'll have people passing by the outside of your house wanting to get a glimpse of it in the flesh – especially if it's been advertised online. Street view can only do so much in giving you an idea of the surroundings you'll possibly be living in. Ensure that the outside of your house is up to scratch; if you have a garden, prune it and mow it and make sure that it's neat looking. Tidy up any paintwork jobs that need doing on the front door and fence, and wipe down any surfaces that have attracted mud. The prettier your house looks from the outside, the quicker you'll be able to sell it.
Choose the right estate agent
Picking an estate agent that will match your needs and be able to offer you a top-rated service is what you need. You'll need to choose a real estate company that has experience selling even the most difficult of properties; it's usually all in the lingo that that the salesperson gives to their customers, the copy that's written on their website advertising your home and how your home has been presented visually. Look for all of these top three things to go for and if they tick every box, stick with them – your home will sell before you know it.
Keep it clean – constantly!
The one thing that you don't want to have to be doing is a rushed clean around and tidy up every time that the phone rings booking in a new viewing appointment. Keep on top of things and make sure that it's constantly in a state that would be better appreciated to sell your home. Once you get it to an easily maintainable level, you won't find it hard to give it a quick once-over rather than starting the cleaning process from scratch.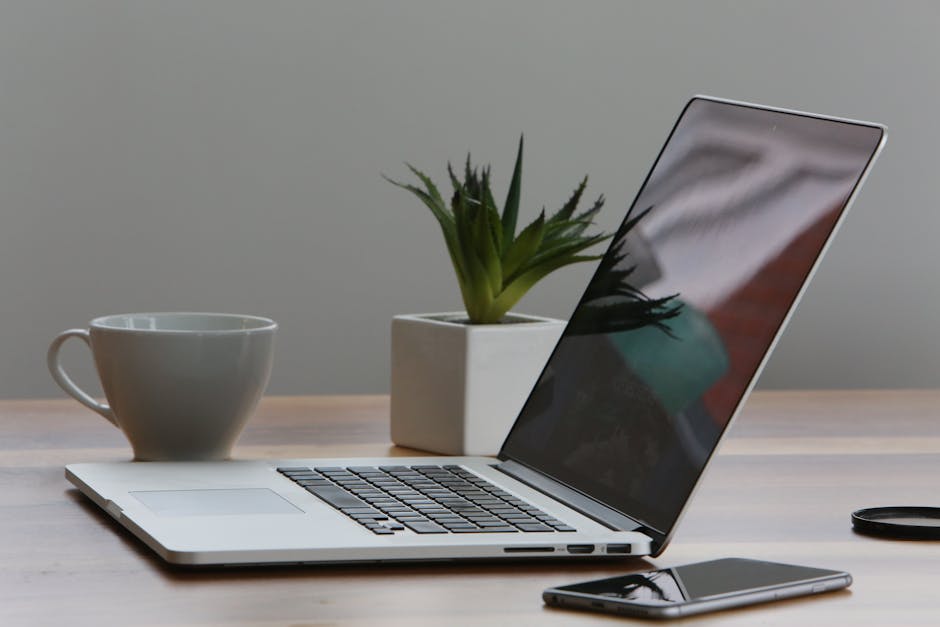 Add finishing touches
Little touches really do make a home. If you add a few plants around the house, put up a few picture frames and generally make the living areas cosy and look like they've been lived in, people are more able to associate it with a place that they would want to live. It's all about relating it back to their lives instead of yours.