January 22, 2018
To achieved your dandy look in no time, you should then first groom up yourself hence anything outfit you'd be trying to pull off may be suits on you well.
A lot of guys were asking on how to make themselves groom up without spending a lot of money in visiting spas and salons to do this. so, this post really dedicated to those guys who seeks ways to this it yourself or others calls it as DIY.
Firstly, you'll need a help a professional barber where you can have your hair done. And usual rate of the barber shops are way better than having your hair done to the salon. Hence, practically speaking barber shop is the way to go. And after you achieved your nicely done hair you should then think on what outfit you'll get for the total look. And I really suggest you to have any of the coats and jackets over this shop: https://www.riverisland.com/c/men/coats-and-jackets because this shop carries a lot of finds and designs when it comes to men's fashion and also sells out in a very reasonable prices unlike when you'll buy in any branded stores that'll cost you a lot.
And for the skin. you can use your sister's toner if there's any available at home though. If not, you can buy at any drugs stores or beauty shops near your place. I suggest you to look for any Korean made skincare products as these products are well produced and formulated well for any type of skins.
September 1, 2017
Gentlemen, grooming can be an arduous task at the best of times. There are hundreds of different beard styles, grooming tips, and methods which many recite as gospel. But one of the main questions we ask ourselves is what tool is the right tool? Well, unfortunately the answer to that question isn't clear cut. Every man on the planet has a different face shape, structure, hair type and personal style. To put it simply: every razor won't work for every man.
There are however some great ways to narrow the playing field so that you can make an informed decision on the tool that will serve you best.
Image By Max Pixel
Cartridge Razors
These are the most common type of razor, also known as the disposable razor. These usually come with 3 to 5 blades per razor, and are the best choice for the novice, or if you just want a clean, close shave. These razors are not made for grooming per-say, they perform the most basic job, getting rid of hair, but that's about it. Cartridge razors are really handy for traveling, but after a number of uses the blades will blunt, which means you'll have to by replacements.
Electric Shavers
On the other hand, if you want to really go to town and style the beard, like some of these images on Pinterest, an electric shaver can be a great option. With much more control than a standard razor, the electric shaver can be used to sculpt, trim, and shape the beard. There are plenty of brilliant ones out there such as the Braun Series 7 790cc which adapt to the thickness and length of your beard and will cut accordingly. You can even buy waterproof shavers which means that you're no longer confined to dry shaves.
Double Edge Razor
This is considered the best option for those with more sensitive and irritable skin. They are known as the safety razor, as they are built in a way that offers a more gentle shave. Similar to using a cartridge razor, there will be the added investment of buying creams and foam.
Image By Pixabay
The Straight Razor
The last option is one that would likely be recognized from films such as Sweeney Todd. The old fashioned, barber style razor is one which predates all other competitors. But is it the best? If it's a clean shave you are after then this is a great option. This razor probably give the closest shave out of the lineup, and is very precise. You will have to sharpen in regularly with a leather strop to maintain it, but it's certainly a good choice.
Beard Trimmer
A beard trimmer is a great option of those who don't require a full shave every day. The product is aptly named as it's ideal for quick trims to keep your beard looking tidy.
In the end, the decision has to be yours. Whether you want a close, clean shave or a sculpted, Viking-like beard. Each type of razor has its own merits and downfalls. Hopefully, this gave you a better insight into making that choice.
August 25, 2017
Our hair is our crowning glory but what if we do not have hair? I sometimes wonder about that. There is a disease called Alopecia Areata, also known as spot baldness, in which hair is lost from some or all areas of the body and often results in a few bald spots on the scalp. People who have this condition experience baldness, and because we live in a society that gives a lot of emphasis on physical attributes, these people most probably suffer from low self-esteem as well. They may be thinking that they certainly cannot be confident since everyone around them are so obsessed about their hair.
Nowadays, that is no longer a big problem because there are many online stores where you can buy wigs that look like real hair. Divatress, a leading e-commerce company is committed to becoming the most loved and trusted wig retailer on the web. The store offers thousands of wigs and black hair care products from reliable brands like Estetica Designs, Beauty Treats, Mane Concept, Helen of Troy, Clairol, Wet N Wavy and many more. Divatress has weaves, lace front wigs, half wigs, wigs, braids, ponytails, hair care, and beauty products. Their wide range of products enable their customers to come up with a look that is not only fashionable but is appropriate to their personalities and preferences. On top of that is their low prices.
Divatress has the brand Freetress Equal. They have a glamorous collection of weaves, wigs, half wigs, braids, and ponytails that are to die for. They also have an amazing array of hair products that will bring out the stylish side of you and make you more confident and self-assured. Freetress hair equals a sophisticated and fashionable woman. Whoever you are, whatever your age and career is, you will definitely get a kick out of shopping at Divatress.
July 21, 2017
Making it in the big world as a model can be a difficult task. Whether you want to model for clothing photoshoots or walk down a runway in lingerie, there are some tips that you could take on to increase your chances of being employed.
Find your hairstyle
Visit a stylist and discuss options for your hair. You could try out different styles and see which suits you the most. Trying styled wigs is a great way of testing out styles without actually having your hair cut.
Once you have found the style you want, then make sure you keep your hair in top condition. Regular visits to your stylist will ensure that your hair is always looking it's best. Try not to go for anything too dramatic, because models need to be versatile and able to adapt to what is needed for the job.
Keep yourself healthy
Models in general have to keep an eye on their weight and shape. There are often specific sized people that companies are looking for. Make sure you eat well and exercise regularly as this will keep you in tip-top shape.
Eating a good diet and staying hydrated will also keep your skin in the best condition possible. Having glowing skin will be a major advantage when agencies are looking to employ.
Have a portfolio
Having professional photos that you can display on your website and social media is essential. Hire a trusted photographer like red bank photographers to take your photos. It's always best to pay for professionals to take your photos rather than try and take them yourself.
Even though nowadays you can take crystal clear photos on your phone, let the experts use their equipment and give you the best chance to get yourself noticed.
Know your style
Versatility is important, but you need to stick to your own style. Make sure your clothes are properly fitted. This includes your underwear. Having a correctly fitted bra can make all the difference with how you look.
Being consistent with your style will also give potential agencies an idea of what you look the best in, and whether you will fit in with their needs. If you're feeling like you aren't sure of what your style is, why not check out these tips on how you can freshen up your style.
Smile!
Even though models aren't always smiling in photoshoots, having a killer smile will give you a massive advantage. Take regular trips to the dentist and have your teeth cleaned, use whitening toothpaste and make sure you regularly brush your teeth. If you have misaligned teeth and can't afford expensive work on your teeth, consider getting yourself some veneers.
If you follow these tips, you'll be sure to find yourself some work. Another thing to keep up to date is your website and social media. Post regularly and make it clear on how people can get in contact with you. Browse the internet for agencies looking to employ models too, don't just wait for them to come to you. The more you get yourself known, the more likely you are to find work.
July 18, 2017
We can all fall into a rut when it comes to our style. What once used to make an impact on ourselves and others can become a bit outdated, or simply not as head-turning as it used to be. But there's no reason to let this get you down, because it presents with the perfect opportunity to reinvent your look! Nobody should stay stick with the same old style for too long, so let's make a change. The good news is that you don't have to have a complete overhaul of your style: a few subtle changes will do the trick.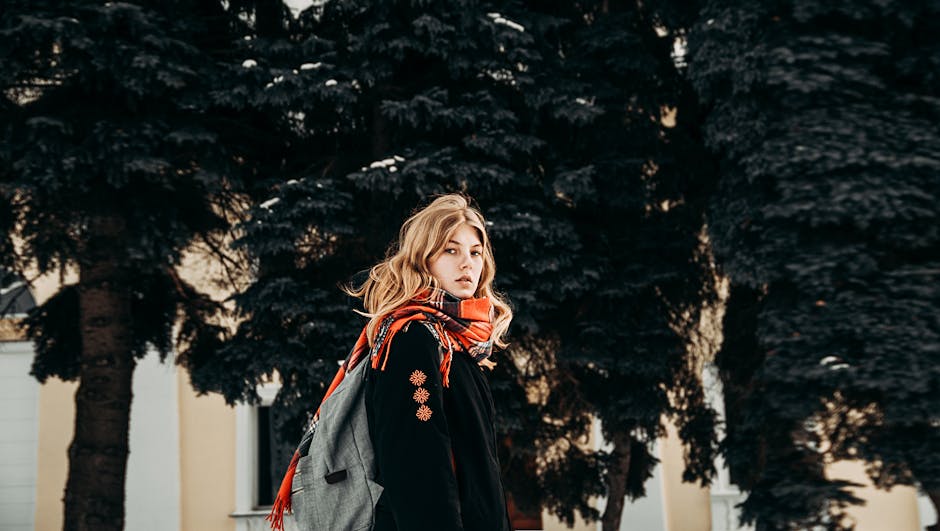 Source: Pexels.com
Hit the Salon
Few things can define our look like our hair style. It can change the entire tone of our look. If you want to freshen things up, it might be a simple case of hitting the hair salon and getting a new style. Before you go, take a look around town or at the celebrities with the best hair for inspiration. The great thing about hair is that if you decide it's not you, then no worries, you can get the style changed again or wait for the hair to grow out. If not the salon, you can even mix up your hair just be brushing differently than you normally do.
Small Changes
Few people have the budget to splash the cash on a whole new wardrobe just when they want to look a little bit different. Instead, you can change your look by updating your accessories. This is cost-effective too because unlike clothing you get to wear/use your accessories every day. You can buy things like jewelry, scarves, hair accessories, or bags to mix up your look. It's always the little things that make the most impact!
Power of Makeup
And talking of small but powerful changes, why not find a new makeup routine and change your style in a quick, easy to do way? Ditch the old trusty favorites, and find a new makeup products line that will become your new go-to when it comes to creating your signature look. When deciding what your new look should be, it's worth keeping in mind the features you want to bring to the fore, how much time your makeup routine will take in the morning, and the latest makeup trends.
Seasonal Scents
Everyone has that one perfume that is, unequivocally, "their" scent, but you're not tied to it. Play a round with new smells and find one fit for your new style.
Find Your Edge
A lot of people play it pretty safe when it comes to their style, but if you're bored with your current look, then this might be the opportunity to push the boat out a little bit and find your edge. You can do this with your makeup, clothing, accessories, hairstyle, or anything else that you showcase to the world. If you're looking for inspiration, take a look around town and find a person who has a style that you like, and then use it as a basis for your new look.
July 18, 2017
Whether you have a surgery that's optional or necessary, it will be a while before you're back on your feet. The hard work doesn't end because you're surgery has been successful; if anything, the road to recovery is going to feel like more hard work because you're under strict instructions from your doctor, and you're trying to avoid further injury during your recovery. Fortunately, there are a few ways you can speed up the healing process.
Minimally invasive surgery
Recovery times are usually very long because your body has to heal from the incisions just as much as from the actual procedure itself. Fortunately, surgical techniques have made dramatic improvements in recent years to reduce recovery time. Most surgeons will present you with a plan to perform laparoscopic surgery, also known as minimally invasive surgery. This means that the surgeon will make the smallest incision in your body and use a telescope and long, fine caliber instruments are inserted into the abdomen to see and perform the surgery. These incisions heal faster, thus reducing your recovery time. Either way, your doctor will always tell you how long it'll take you to get back to normal.
Prevent infections
The quickest way back into an operating room is an infection, so you need to know how to prevent them. Always keep your wounds clean and dry – if your surgeon has told you to avoid baths and showers, then ask for other options – and always wash your hands before touching it or changing the bandages. In fact, washing your hands is always the best thing you can do to fight infection.
Be careful when coughing or sneezing
You don't realise how much a cough or a sneeze can jolt your whole body, until you're trying to keep a wound closed. If you have an abdominal incision, you can do some serious harm to your incision if you cough or sneeze the wrong way. A new incision isn't very strong and a violent sneeze can actually cause a surgical incision to open. If you feel a cough or sneeze coming on, brace your incision with your hands or a pillow to keep it in place.
Look out for blood clots
Your risk of developing blood clots increases after surgery, and some of them can make their way to the heart, lungs, or brain, preventing adequate blood flow to these organs. The best way you can prevent blood clots is to move around as much as you can after your surgery to get the blood flowing, but only do so within the limits of your doctor's advice. However, if you notice any pain or swelling in your leg, the skin of your leg feeling hot or discoloured, or the veins near the surface of your leg appearing larger than normal, then contact your doctor immediately.
Adopt healthy habits
A healthy diet, gentle exercise, and quitting smoking will help you recover more quickly than keeping your poor health habits. Take this opportunity to develop a much healthier lifestyle post-surgery.
July 6, 2017
I know: you are very curious! Just who might have the best mattress this year? what should I watch out for? Are there specific brands that are idea for my needs? Or better still: are there certain kinds that are harmful? Apparently nobody wants to buy a mattress that may be hazardous and/or result to a negative health impact. As always, the consumer is always searching for the best deal.
Understanding the Mattress Market
Is it really important? Yes! Getting to know the dynamics behind the mattress market is a vital tool with respect to the aspect in question.  More specifically, consumers having basic knowledge of the industry are able to make smart decisions as opposed to the ones that don't. Simply put, having some industry data will protect you from industry lies and aggressive marketing tactics.
So What Should I Know?
It's simple, time dictates the mattress industry. Simply put, every year brings out new trends, beds and technology. While this is clearly commendable, it becomes a nightmare for the consumers. They are not able to determine what's good as every entrant, claims supremacy over the other.  This is where reviews come in: they are and will still remain the best source of help when it comes to gauging mattress worthiness. In a nutshell, a consumer that has used a product day after day is more authoritative and his/her review would help another. As such Best Mattress Reviews are therefore indispensable.
Industry Stats for Most Popular Mattress by Reviews
While they're lots of categories, Innersprings and memory foam have remained popular by reviews and/or consumer satisfaction rate. With an overwhelmingly high satisfaction rate, the two have commanded their top place in year (s) 2016 & 2017.
Memory foam Mattresses
The best mattress reviews often come within this particular category.  Owner reviews have consistently crowned this category: with a whopping 80% satisfaction rate. This is definitely a category to reckon with.
Innerspring Mattress
This kind contends with the first category. Consumer reports with reference to owner reviews have argued that this is the most popular. This has often been in the context of sales and accounting numbers. A majority have often purchased this kind! As of late, Industry has it that this trend is rapidly increasing.
What you should know!
The two brands out-perform a variety of other categories at least with regards to owner reviews. Know that's commendable: while this is the case, the two categories are presented in a variety of foams and technology. Simply put, not every mattress within the said category will offer you great sleep.   Looking at the two, they are many brands with significant differences: therefore, category does not guarantee performance. The truth is, only a handful stand out at least with regards to what owner reviews are suggesting.
Lastly, prior to purchasing a mattress: consider its online presence and/or publication reports. This article narrows down your search by suggesting the two categories. Read carefully and make that purchase the right way!
May 11, 2017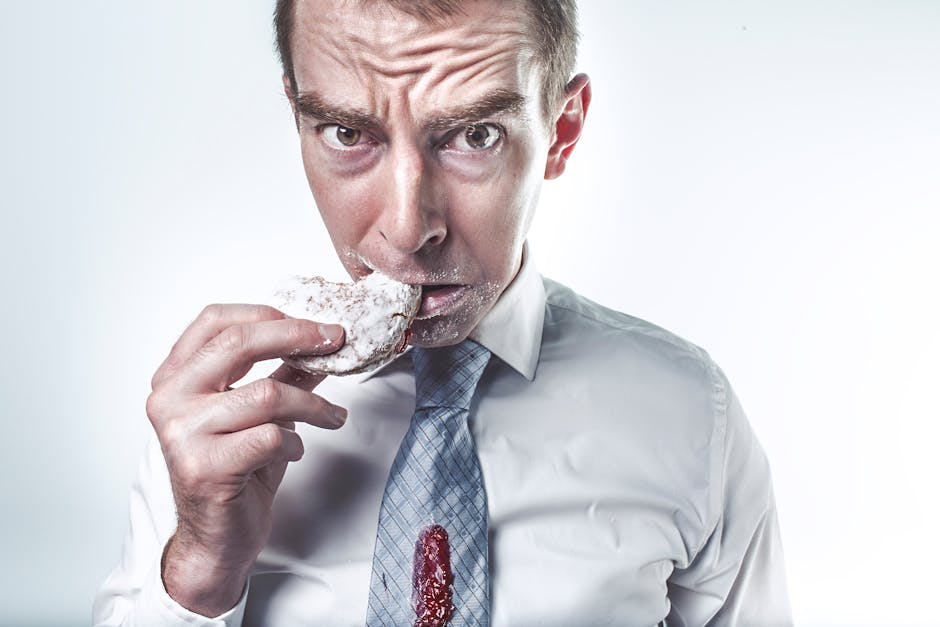 It shouldn't be much of a surprise to anyone but being healthy costs you a lot of money in this country. Medical insurance, copayments, the costs of a gym membership, healthy foods – it all adds up to a significant amount of money every year. But, when you consider the financial costs of poor health, paying for your healthy lifestyle doesn't seem quite so expensive. Let's take a look at some of the costs of poor health, and what you can do to change things if you need to.
Unhealthy food
A study by Harvard reveals that the healthiest diet costs around $1.50 more per day than an unhealthy diet. Although it seems small, over a week, month, and year, that cost could add up to a significant amount of money, particularly if you need to watch your pennies. But, when you are eating things like pre-made meals, sugary snacks, and junk food, there are a lot more costs to consider. Junk food doesn't fill you up properly, so you tend to eat more. Pre-made ready meals cost up to ten times the amount it would cost you to make the same meal yourself five or six times over.
Lack of exercise
You might complain about the costs of gym memberships or fitness equipment, but it costs nothing to get some exercise. Walking, running, and wild swimming is all free, other than the expense of some very basic equipment. And there is more than enough information on workouts and fitness online that you can access for free. And you have to remember that not taking exercise comes at a cost, too. You are more likely to lose days off work through illness, and your health insurance premiums are likely to be higher. And, of course, if you develop obesity or something like diabetes, it will cost you a lot more to look after yourself, too.
Accidents, injuries, and emergencies
Many accidents can occur in life which will hit your finances when you least expect it, as this blog post explains. You might lose your earning power, maybe have to spend a fortune on medical costs, and even have to make significant adaptations to your home so you can live in comfort. If you don't have a lot of savings set aside or an emergency fund, you might find yourself spiraling into debt with no way of paying it back. It could even result in you losing your home, so it's vital to be prepared for anything.
Bad habits
Smoking, drinking, gambling – all things that are bad for your health and cost an astonishing amount of money every year. Just imagine how much better you would feel if you quit these bad habits. And then think about what you could do with the money you save – quitting a heavy smoking habit will save you enough over a year to allow you to go on a dream vacation. Some estimates reveal that the over a lifetime, smoking can cost you over a million bucks!
May 3, 2017
Whether you're looking to start a family with your partner or if you're just interested in how you can continue having intercourse without risking the chance of having more children, contraception is an important topic that everyone should understand and think about before they get into the bedroom. There are now many different methods of preventing a female from becoming pregnant, and with all the choices available it can be difficult trying to figure out what the best option is for you and your partner.
Patches
Contraceptive patches are, as they sound, a patch that is applied to the skin much like a plaster. They work by releasing hormones into the body that are very effective at stopping the chance of pregnancy. They're roughly 91% effective at stopping pregnancy, meaning they aren't completely perfect by they do manage to stop the majority of all conception. They're usually applied every week for maximum effect, and they're generally perceived as highly effective while being easy to use and readily available.
Some other advantages are that it's easy to remove and because they're fairly comfortable, it means they don't require you to focus on them on a regular basis and they don't get in the way of intercourse. At allows you to spontaneously have sex whenever you want, you don't need to set up anything, go through surgery or carry something with you, and you don't need to remember about putting it on outside of once per week.
Unfortunately, it can be rather flimsy and easily fall off of your skin if you sweat a lot, and it's visible meaning it might look strange during sex. Sometimes it can cause headaches as well, but those side effects are generally quite rare. To some people, it may cause itching around the area it is applied, and it does not protect against infections such as HIV or other sexually transmitted diseases.
Although it's easy and available, the side effects may put you off using them and they're only available for females. Patches are targeted towards couples who love the intimacy of sex but don't enjoy the way a condom gets in the way, but trust each other enough to have a very low risk of transmitting a sexually transmitted infection.
Male Condoms
Male condoms are perhaps the most popular form of contraception. They're cheap, plentiful, protect against sexually transmitted infections, easy to use, and they're discreet to carRy around. They work by catching the sperm before it enters the female's vagina, meaning that they're effective as long as they aren't misused or forgotten about.
Condoms have around an 82% efficiency rate, meaning they do fail but that's usually when low-quality condoms are used, the wrong lubrication is used, or if the partners misuse them. They have to be used every time, but they are easy to carry around and their small size means they can be used whenever needed. It doesn't affect your body in any other way, meaning that you don't need to worry about side effects or medication that you are taking. They're also very simple to use, meaning there's no learning curve required.
Sadly, it interrupts sex for many people and, as mentioned before, it's easy to slip up and misuse them. Some people are allergic to the materials and it may cause reactions or irritations, so it's a good idea to try several brands before investing in condoms despite how little they cost.
In short, they're great for when you're meeting new partners for the first time or if you want to be completely safe from sexually transmitted infections. However, they do interrupt sex and they can feel a little strange to use for the first few times.
Sterilisation
Sterilisation is the "no going back" method. It's final, it works almost 100% of the time, and although it seems a little over the top, it's certainly one of the most trusted methods. For males, getting a vasectomy is a day procedure, meaning that it's over within a single day and there's usually no complications that can arise. Once you undergo it, there's no turning back and you'll forever be unable to have children. There are procedures that attempt to reverse it, but it requires complicated surgery and doesn't have a very high chance of success.
As mentioned before, sterilisation has a close to 100% efficiency rate and once the operation is done, there is no more maintenance required. It's extremely effective, has no adverse side effects and is a permanent solution. It doesn't interrupt sex in any way or give discomfort, and it's suitable for both sexes. However, for females, the procedure is slightly more complicated.
Unfortunately, this doesn't protect you from sexually transmitted infections and it requires a healthcare provider, meaning there are some talks involved before you take the plunge. If the operation is done by someone unqualified, then it could mean that you'll receive scars, cuts or other complications, so it's best done by a trusted professional.
Sterilisation is perfect for couples that no longer want to have children, or for an individual who is certain about not having children in the future.
Pills
The Pill is a very effective, one-a-day tablet that you can take as a form of contraception. There are many different types of pills you can take, but most of them serve the same purpose. Whether or not you have intercourse, you must swallow the pill at the same time each day, meaning it does take some time to get used to. However, they are widely available and easy to use assuming you stick to the schedule.
Some common advantages are that it's extremely effective with a 91% chance of success, they can be taken over a long period of time with few side effects and because the pill can be taken during the day or not, it doesn't affect when you can or can't have sex.
However, it can cause some mood swings in women. It's uncommon, but it's worth noting that there is the potential for side effects. It's also fairly difficult to manage if you aren't used to taking pills on a schedule, so keep in mind it does take a bit of dedication to get used to. It also doesn't protect you against sexually transmitted infections, another thing to remember.
May 3, 2017
Your favourite high-end brand is now extending their name through their first fragrance called " Bloom". Actually, I just thought that this brand had came up on this ideas like what other same brands did years ago back but they isn't and it's good to know that they've already fond in making their own smell under Alessandro Michele.
The fragrance has a spring and summer smell, I supposed, as they've titled it "bloom" and the main ingredient they've used in this was the jasmine flower which we've all know is one of the aromatic flower we have. And for those asking out there what is the pricing range of this? well, as the moment the brand hasn't update it yet as they're working on to the final touch of the fragrance before they'll out it totally in the market soon to avail by yours.
No worries, I'll keep you posted soon as the brand releases an new additional details about this before the proper releasing.