April 21, 2017
We all think of our bedrooms as very relaxing rooms in our homes. Whenever we've had a heavy day in the office, we can always retreat into them and shut out the rest of the world.
But even though our bedrooms might seem to have a very calming effect, did you know that, in actual fact, these rooms can sometimes have a negative impact on our health? You need to make sure you follow these simple tips to make sure that yours never brings you down!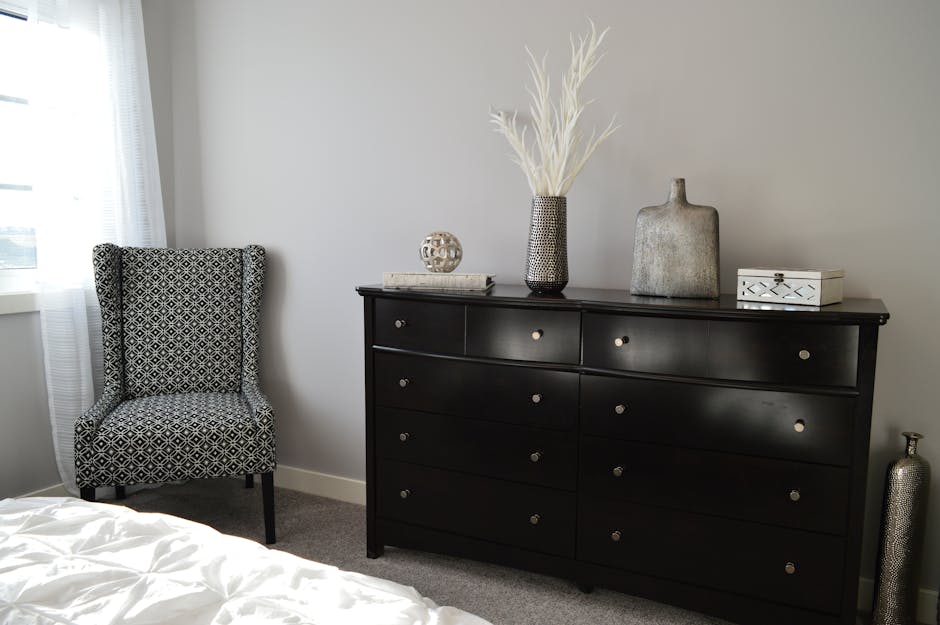 Bed Sheets And Bugs
Do you remember when you last changed your bed sheets? Hopefully, you changed them within the past couple of weeks. If not, you better strip them from your bed and put them in the washing machine right away. Otherwise, you can expect an infestation of bedbugs and dust mites! These little critters love to live in our beds because of all the dead skin that collects in them. And all of these bugs can affect your allergies. So, if you have been feeling a little sniffly and sneezy all of a sudden, it could be because there are a few bugs in your bed. Best wash your sheets pronto!
Bad Mattresses And Back Pain
Do you find it painful getting out of bed in the morning? And no, I don't mean painful because you can't bear going into work! I'm talking about aches and pains in your back. If you have been experiencing these most mornings, the chances are that you need to invest in a new mattress. It's easy to find a better mattress for your back; you can look online at sites like ChooseMattress or speak to a shop assistant at your nearest bed and mattress store. Once you buy a new mattress, you will find that your sleep improves and you never complain about back pain again!
Change The Layout
Your bedroom is the only one that you will have to navigate in the dark. After all, if you need to use the bathroom in the middle of the night, you can't put on the bedroom light every time – you'd wake your partner! So, to make sure you don't go stumping your toe on any furniture or tripping over any toys that the kids have left out, it's a good idea to change the room's layout. Make sure there are no potential hazards between you and the door!
Brighten Up The Decor
If your bedroom has been painted in dull grays and beiges, it's a good idea to liven it up a bit with some fresh colors. Using bright decor can really help to improve your moods, and this will make you feel a lot more motivated when you wake up in the morning! If your room is already fairly bright, adding some extra bold cushions and rugs can inject some extra color.
Once you follow these tips, you won't be able to blame your bedroom for bad health ever again! You never know; your sleep might improve as well!
April 21, 2017
Summer season is fast approaching. And by this time, I know you're fond enough to wear of any of the white dress lace or perhaps the green mermaid dress. Because summer is too humid hence it's just right for you to have wore off something light and perfectly for the summer season to pull off. Actually, I have so many finds in mind to wear this season, summer, but I think I'll be more considerate the white dress lace at Rosegal.com as mostly of their dresses are these in trend and a lot of fashion enthusiasts and icons are keep on talking about them.
See-Through Lace Edging Tunic Cover Ups Dress – White
Look at this see-though lace edging cover up dress here, isn't it lovely? Actually this dress is being included on the Rosegal's sale section that you can find here: http://www.rosegal.com/s-zone/where you can find all lovely dresses that are way perfect to wear this summer season. Other good thing about this shop is, they can even ship out your item within 24 hours or right after you placed your order. And to the fact that mostly of their items were indeed reasonable and cheap to have unlike to the other same online shops out there hence you'll better to check this lovely shop here for your Exquisite White Dress Lace.
Long Sleeve Lace Long Kimono Beach Cover-Up Dress – White
If you are fond and have the most courage and confident to fault, why not having this lovely long sleeve lace Kimono cover ups here. Because this was the most trendy and a hot pick for girls these days hence you might get interests to it as well. And believe it or not, it is just 14 USD at Rosegal.com with the high-quality of course. For more details and for more finds to get you can always check them out at the link given for your own convenience.
April 21, 2017
Shaving. It's one of those things we all have to do (unless of course, you're going for that hipster look). But no matter how carefully we try to shave, our bodies fight back, reminding us that, deep down, we're mammals and we're hairy.
So what can be done? How can we finally stop wasting money on razors, only for them to leave us with itchy, cut and bumpy skin? Take a look at some of these ideas.
Ditch Your Old Razor
Although you might be on a budget, one area where you really can't cut back is on razors. Using the same disposable razor for month after month will irritate your skin and leave you with a higher probability of nicks. The problem with continuously reusing disposable razors has to do with the way that your hair, shaving foam and moisture affect the blades. Over time, the blades dull and become cracked on the microscopic level. Instead of being smooth and providing a clean cut, some parts of the blade become blunted, causing the blade to tug at hair, rather than sweep right through it.
Rather than have your face bleed for hours each time you shave, consider upping your shaving budget. Sites like http://www.manlymatters.net/ have lots of information on the best types of razors to choose, depending on your situation. Updating your shaving utensils might cost you a bit of money, but it won't break the bank.
Exfoliate First
Why bother exfoliating? Well, the main reason is that it helps to get rid of all the dead skin cells on the surface of your skin that could clog up the razor blade. Get rid of the dead skin cells first. This will help the razor to pass closer to the surface of the skin and help prevent the dreaded razor burn.
Rinse The Blade Between Strokes
Every time you pull the razor blade over your skin, it collects a mishmash of dead skin cells, shaving foam, hairs, and pus. Not nice. This buildup doesn't happen gradually either – it's super fast. This is why it is a good idea to rinse the razor blade between strokes, reducing your chances of getting razor burn and having to put liters of ointment on your skin afterward to soothe it.
You Press Too Hard
Another common problem when shaving is pressing too hard according to https://www.bustle.com/. Using more pressure doesn't actually help you shave closer. In fact, all it tends to do is cause more dead skin cells to accumulate between the blades, leading to a harsher shave overall. Razors don't need to be pressed into the skin to work. Instead, they should just glide over the top of it with relatively little effort. If you've got to really tug to remove the hairs, then there's a good chance that you need a new blade.
You Dry Shave
Do you ever shave, get ready for work, and then realize you missed a bit? It's seriously annoying, isn't it? It is imperative, however, that you resist the urge to "dry shave" otherwise you risk irritation and a red face for the rest of the day.
April 12, 2017
If your six pack has turned into a keg as the years have gone by, and you want to do something about it, you could be forgiven for thinking that you'll have to give up everything you love and out yourself on a hardcore exercise regimen, but that really isn't the case. There are many small changes you can make that will ensure that, in the fight of Man v Flab, man will come out victorious.
Here are several small changes you can make that will, in the end, help you to lose those excess pounds and achieve a better standard of health:
Set a Goal
It might sound like a bit of a cliché, but having a clear, realistic goal in place really can help to spur you on and motivate you to stick to your new workout regime.
Drink Tea
Researchers have found a link between drinking tea and having a lower BMI level. It has to be really green black or white tea though – herbal infusions will not have the same effect.
Cut the Carbs
Cutting down on the amount of carbs you eat is likely to be one of the most effective things you will ever do to get your weight under control. You don't have to remove them completely (unless you want to) but just halving the amount you currently eat will work wonders!
Say No to Soda
You know what soda is? Empty calories. When you drink a soda, does it really diminish your thirst? Probably not. It certainly won't fill you up or give you any key nutrients either. All soda will do is make you fat. Ditch it, and you could easily lose 10 pounds without doing anything else!
Try a Testosterone Replacement Supplement
Low testosterone levels if one of the key things that will leave you with a flabby stomach area, so by boosting your T levels with a testosterone replacement product, you could quickly lose weight as your body starts to build muscle mass more effectively. It'll also give you an energy boost, which will make working out easier, too!
Lift Weights
When you lift weights, you build more muscle, and the more muscle you have, the more calories you will burn. You'll also look more toned when you reach your target weight too.
Increase Your Protein Intake
Lifting weights and eating more protein go hand in hand. Your body needs lots of protein to increase your metabolism and build muscle. Make at least half your plate protein, and you'll be well on your way to winning the battle.
Cycle to Work
Instead of taking the commuter train or car to and from work each day, invest in a bicycle. Cycling is a great activity, and if you use your bike to commute, and you could burn thousands of extra calories a week. It's more pleasant than being squashed in a confined space fighting for a seat, too.
Start with Soup
If you have a small cup of soup before your meal, it will fill you up for a few calories, so that you are less likely to gorge on the main course or have dessert.
Being the victor in the battle between Man v. Food might not be easy, but as you can see, it really doesn't have to be hard either!
March 27, 2017
A lot of people think that beauty products are just for women, but these days it's becoming more common for men to use them. The range available might not be the same as in women's products and you might not know which ones are best. Here are a few of the top products for men on the market right now.
Pomade
Pomade is one of the oldest men's products and there are countless different versions of it out there. It is a hair styling product that gives good hold for styles but maintains a wet look. You need to be careful when choosing Pomades because the name is used fairly liberally these days and some of the products labelled with it will not give you the same effect. This one by Blind Barber is one of the best ones on the market at the moment.
Khiels Facial Fuel
Khiels are one of the original and most popular male skin care brands. They offer a wide range of natural skin care for men and their facial fuel is just as powerful as the name suggests. It's a great energizing scrub that will leave your skin feeling fresh and vibrant. Again, this is a fairly expensive one but the quality of the product means you only need a small amount per use and it is definitely worth the investment.
Jack Black Intense Therapy Lip Balm
So, you've taken care of your skin and your hair, but you might still be suffering from dry and chapped lips. Most women's lip balms come with a fruity flavour of some kind and some even have glitter in them so you might want to stay away from these. A good alternative for men is Jack Black Intense Therapy Lip Balm. It is made of natural ingredients, packed with antioxidants and moisturisers, and has a subtle mint flavouring.
L:A Bruket
Beards are back in a big way at the moment so it is likely that beard care may be part of your daily cleansing regime. A small bit of stubble will probably be fine without treatment but if you have a longer beard, using oils on it is a must. One of the best ones on the market is No. 147 Beard Protector by L:A Bruket. It is packed full of natural oils to soften the hair and make styling easier. It also contains a good amount of Vitamin E to promote healthy growth.
L'Occitane Cade Shaving Cream
If you don't have a beard, then you probably spend most of your morning covered in shaving foam. A lot of the supermarket brands can have a bit of a cheap smell and can sometimes irritate the skin. There are some more expensive alternatives out there but the improvement is definitely worth the price difference. One of the most popular is L'Occitane Cade Shaving Cream. It has a a great smoky smell and the shea butter in it helps get a good lather as well as softening your skin.
Hopefully these suggestions will help you get started on your daily routine and get the look you want.
March 15, 2017
Of course, your wedding day should be the best of times. It is the day when you finally get to commit to your soul mate forever and have all of your friends and family around you to celebrate it. But weddings are often super stressful as well, especially for the two people getting married. Which is kind of a shame because you don't want your special day to be overshadowed with negative emotions! So how can you minimize this wedding stress? Read on to find out.
Focus on the marriage, not the wedding
Sometimes taking a moment to refocus on why you are doing all of this can really help in lessening the stress of organizing a wedding.
Too often it can become all about the party, and impressing everyone. When really it is about the next stage of your relationship. Of course, you want it to be perfect. But even if it isn't, it is survivable, and you can go on to have a happy and successful marriage! Just keep the day in perspective!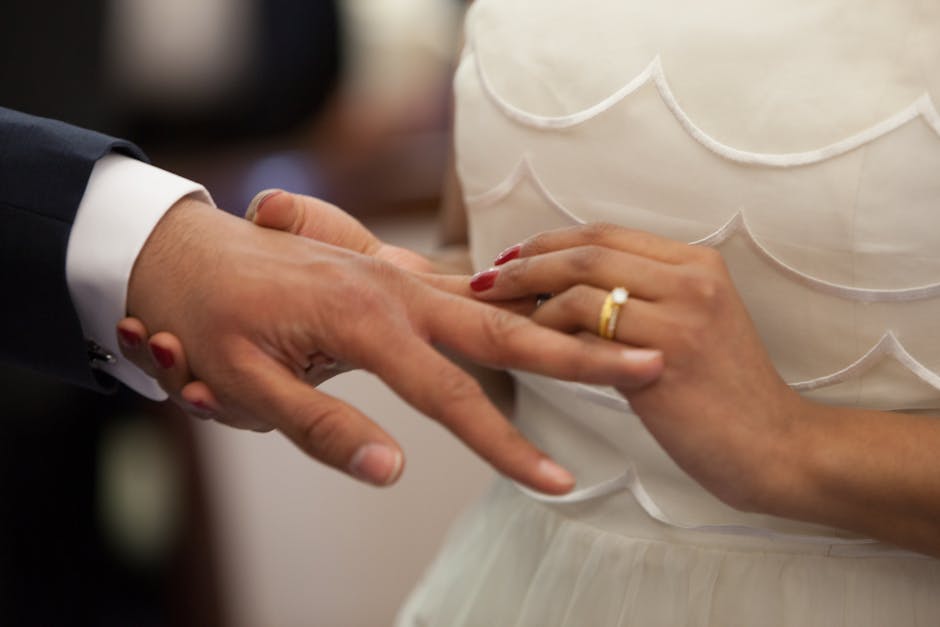 Use a wedding planner
Now a truly clever way of ensuring that you minimize the amount of stress placed on you when you are getting married is to employ a wedding planner. By doing this, you get the best of both worlds.
You still get to make all of the important decisions as to the colors and types of things like favors, and flowers that you will have on the day. But you don't have to do all the grunt work of actually finding those items, and comparing the prices and deal with the vendors. That means you get your dream wedding, without getting to the stage when you start tearing your hair out.
Share out the roles
Another way of reducing the stress on you when you are getting married is to give people in your wedding party very clear roles to complete.
For example, you could be concerned that your out of town guests will need to be shown around, so they don't get lost to on the way to the venue on the morning of the wedding? If so why not ask your groomsmen to go take them out and show them where everything is. Then you have solved the problem without giving yourself anything extra to do.
Take some time to relax
It is also important to not just deflect extra stresses before you get married, but also make some conscious time to relax. Most folks will be pretty excited about the wedding which can easily run into anxiety, and that is if they are not stressing about being the center of attention, or whether Uncle Harry will drink too much!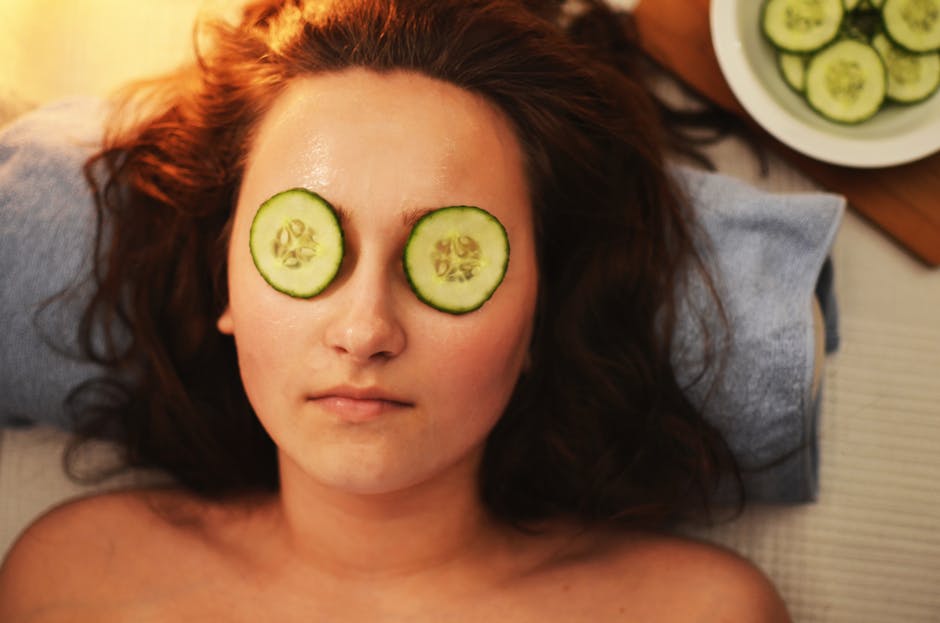 So the night before the eve of the wedding, why not have some time alone to relax in. You can have a nice hot bath and read your favorite book. Or even pop along to a spa for a little pampering before the big day.
In this way, you will ensure that you are in the best position to enjoy yourself once the big day comes and it truly will be the best of times.