May 28, 2019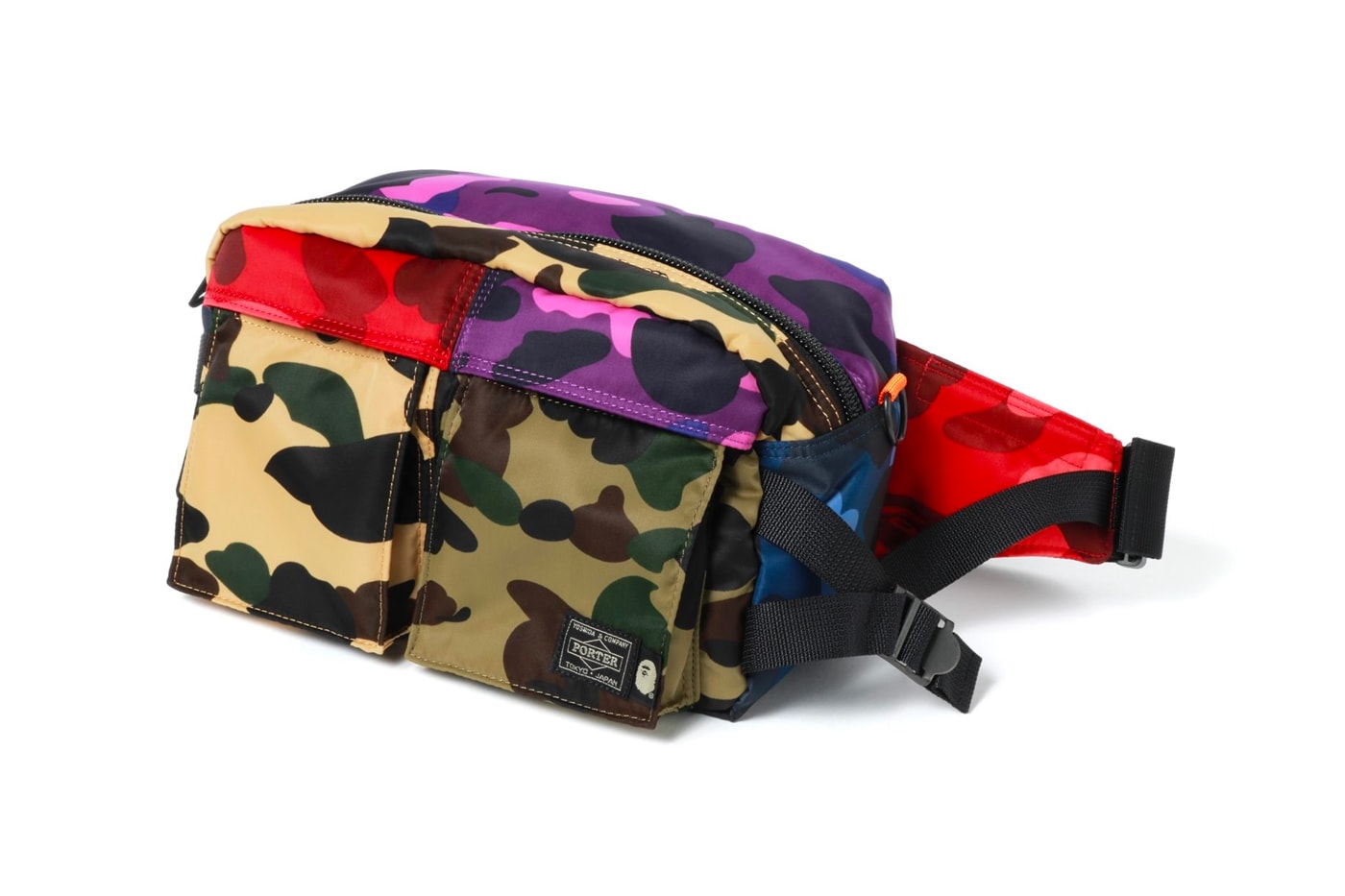 Camo prints are still on trend these for both men and women. Though, we had seen it for quite a long time now in the fashion scene and yet people in the circle were still considering camo is the one basic and still must haves for this year's fashion trend.
Today, a press release had gone circling around the web that the two giant brands called BAPE & PORTERhad teamed up with to release a new set of "camo" collection that will be release soon in the market. And if I am not mistaken though, this collection will be gone available on June 01 as for this year, 2019.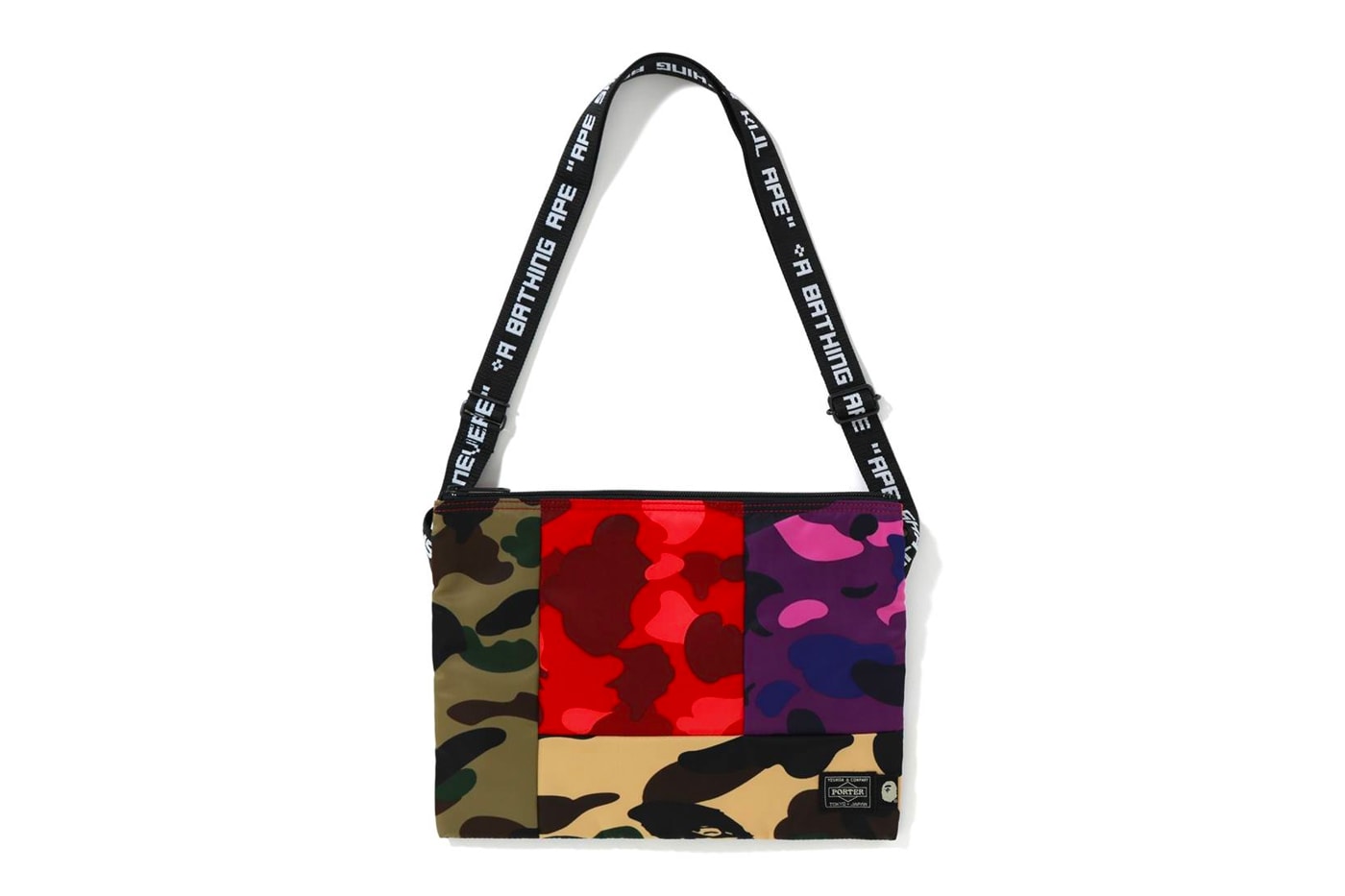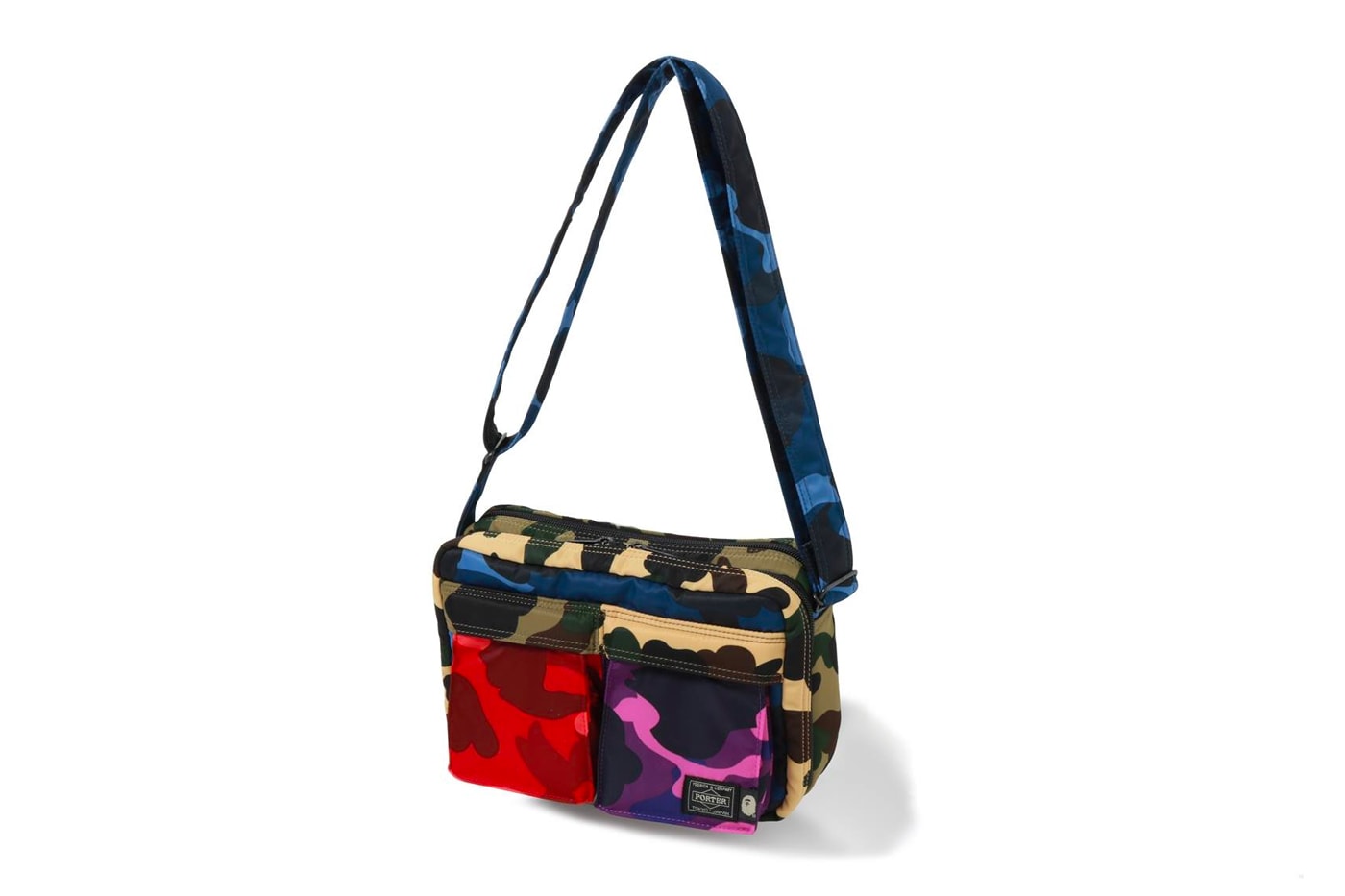 these were the peek items that we could expect from this collection. And I must say, these were too cool and I know most of you will try to get at least as it was being released on this coming June 01,2019. For more details? you may check either of the two brand's sites for further information about the pricing and pieces to stock.
November 19, 2018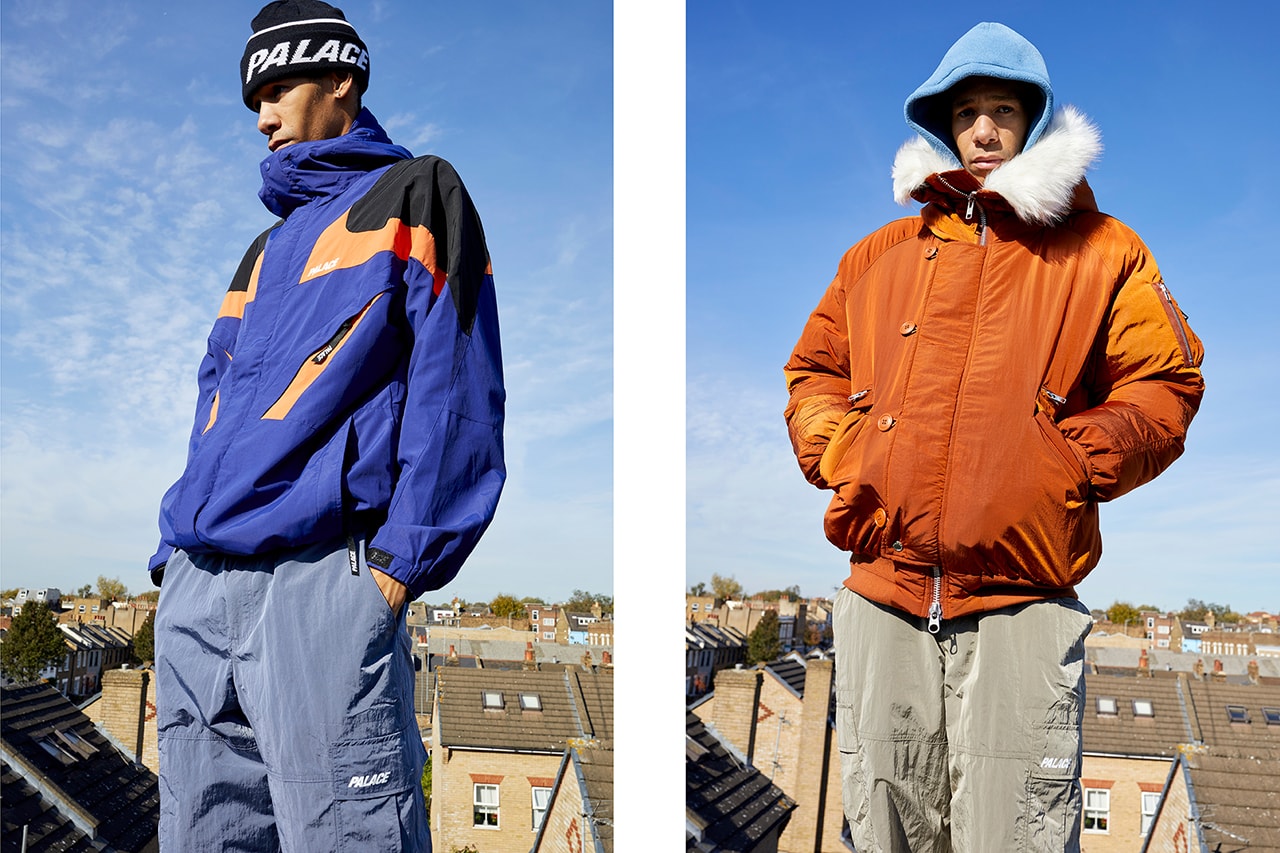 Your London based brand called Palace had unleashed their latest collection look this recently thru these set of lookbook photos. I must say, these pieces are too dope and they could keep us warm from the cold breeze of winter. In addition, I simply liked on how the brand played with the colors here unlike with the other high-end brand which are only fond in using black color when it comes to their winter collection.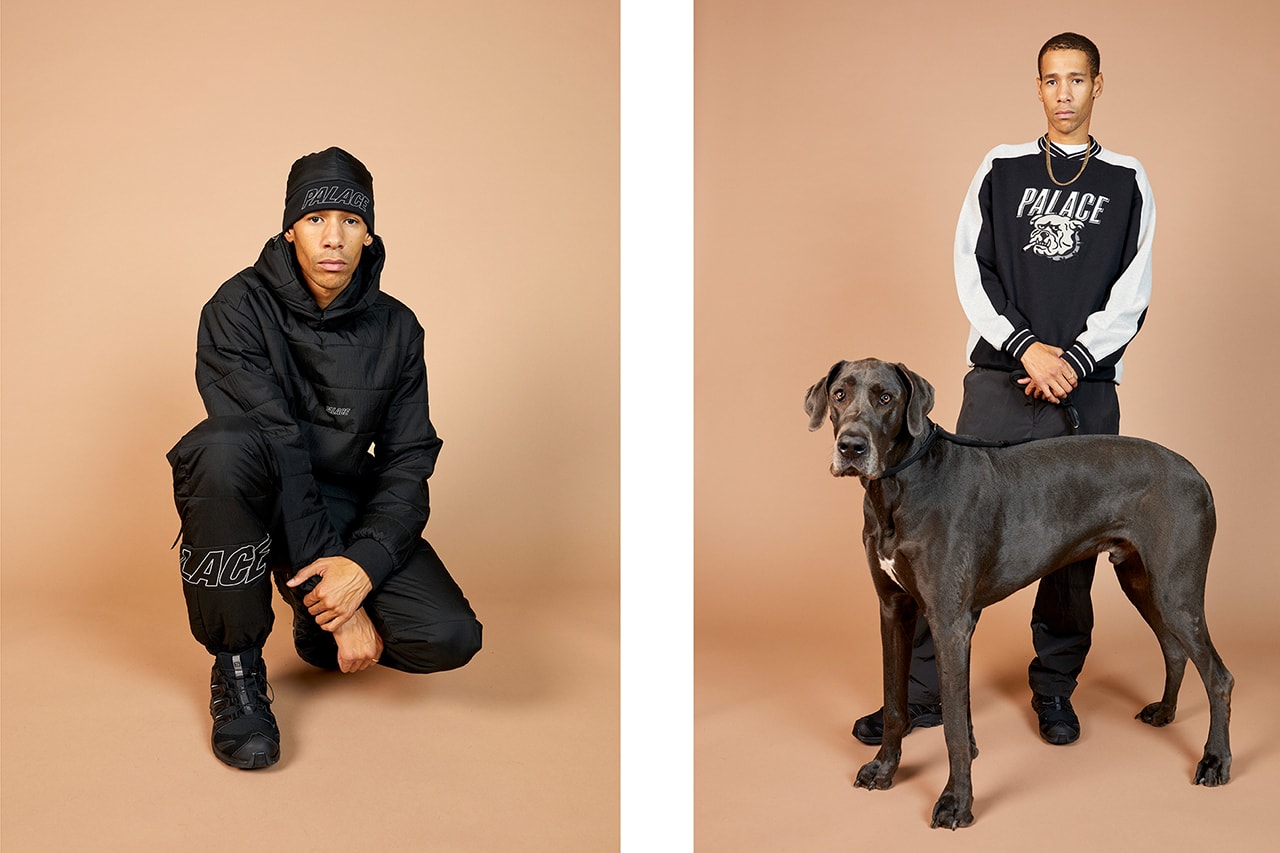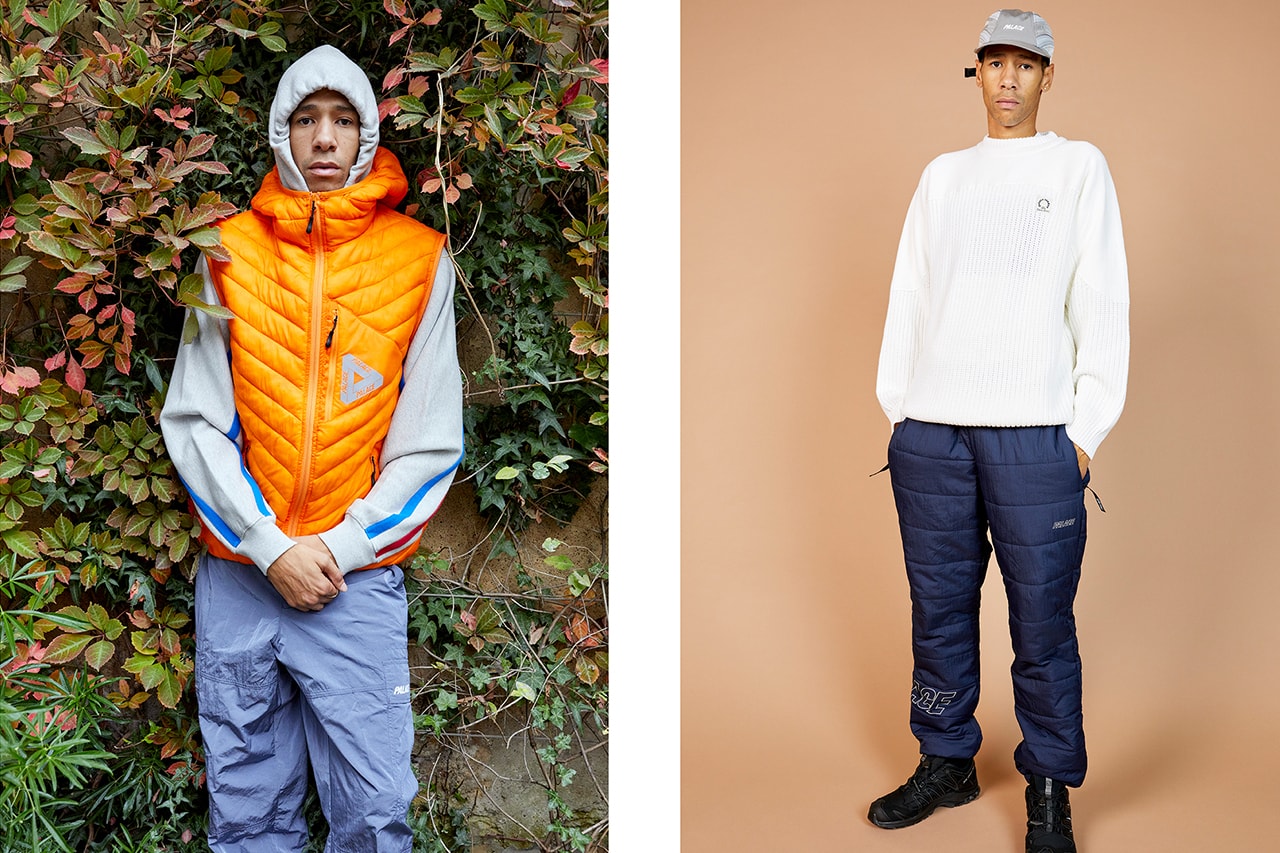 Availability?
This latest collection finds will be all available on to later this month's (November) so you better check out Palace main website for the updates and further details about the entire collection.
September 10, 2018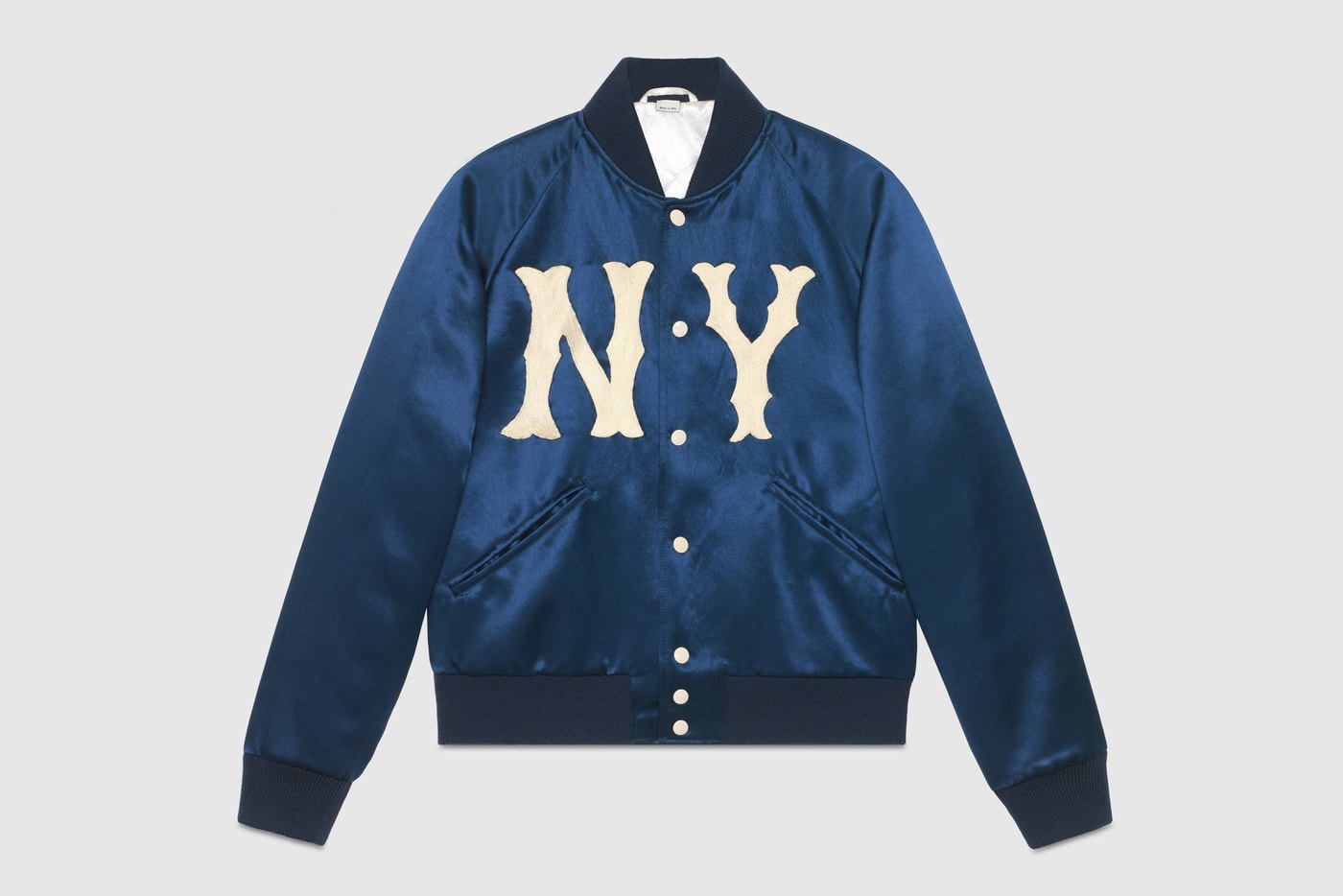 I know everyone is pretty excited on the new collaborative items that these 2 giants has to offer for us soon in the market. Because we all know that Gucci, one of the luxurious and one of the leading brands today, is one most talked about when it comes to fashion industry today as we are seeing a lot of well known personans such models, youtubers and even celebrities who keeps in wearing their own Gucci finds which on my opinion are too good and fancy.
Today, let me give you some glimpse on what these 2 brands NY Yankees and Gucci are cooking for us this coming new season collections. But I do heard that they came up with the apparel, which is usual, and some backpacks that are too quirky and so fine. Below you can see some of the finds that we could expect from both brands soon. But bear in mind that I don't know yet when these fancy finds gonna be out in the market as these 2 brands hasn't release any update yet through their media channels. But sure do, this collaborative collections will be gone out this year for you to enjoy and avail.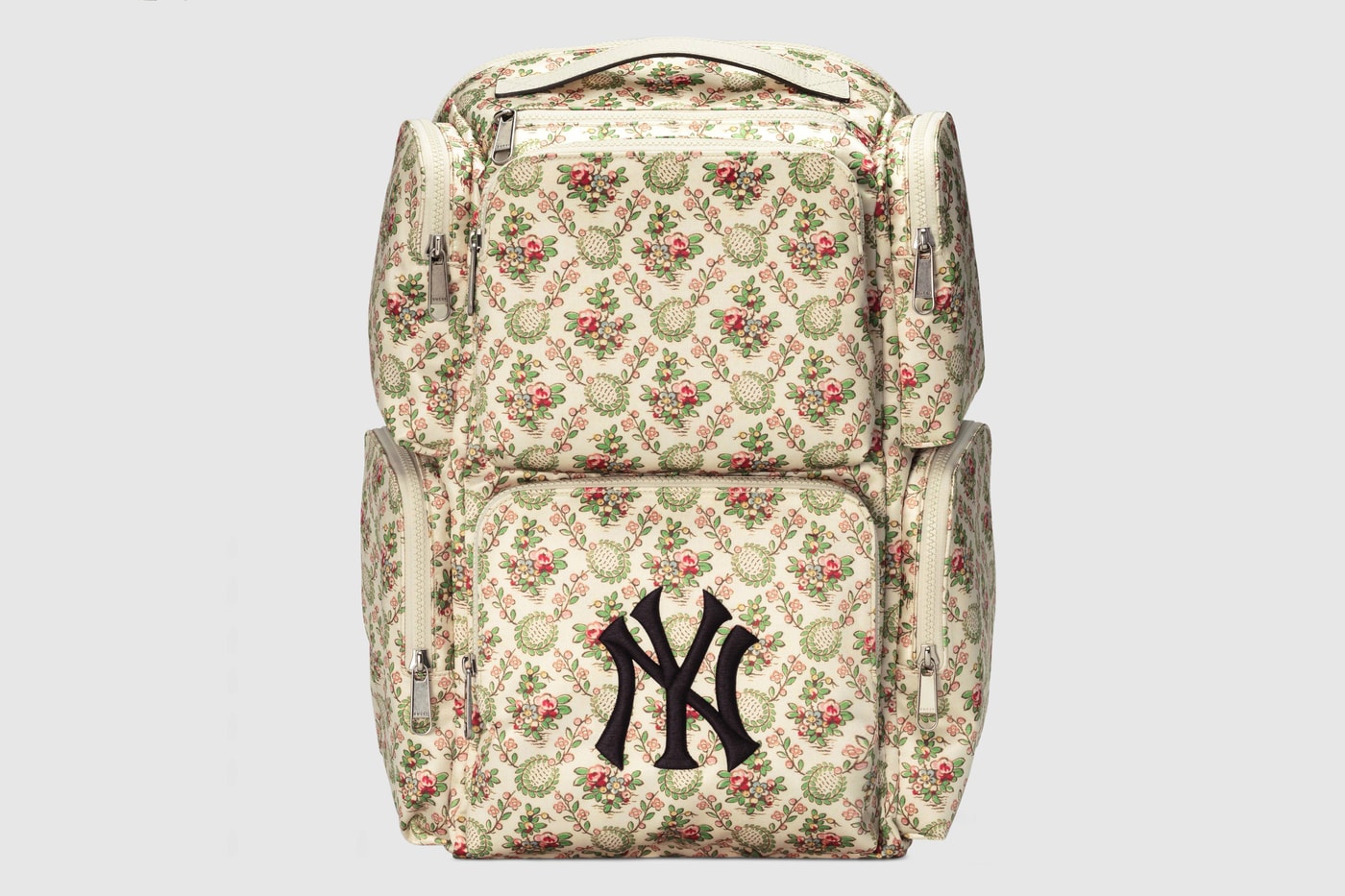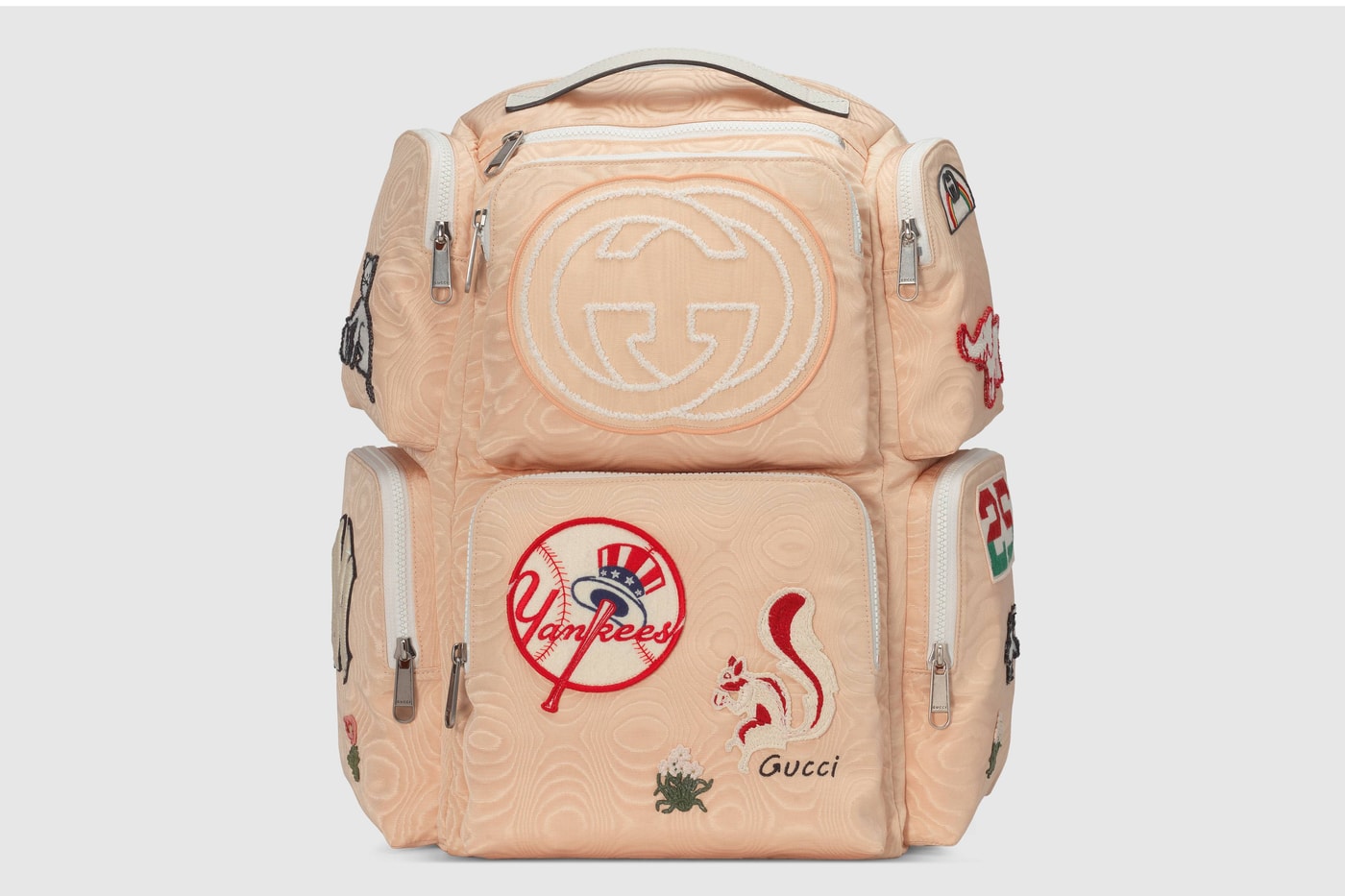 To be honest, these bags are too fine and when it comes to design wise, they are both unique and has already an statement to show. I know both men and women are too keen to have any of these as these bags are kinda limited edition and surely an collective items that you should pick up on.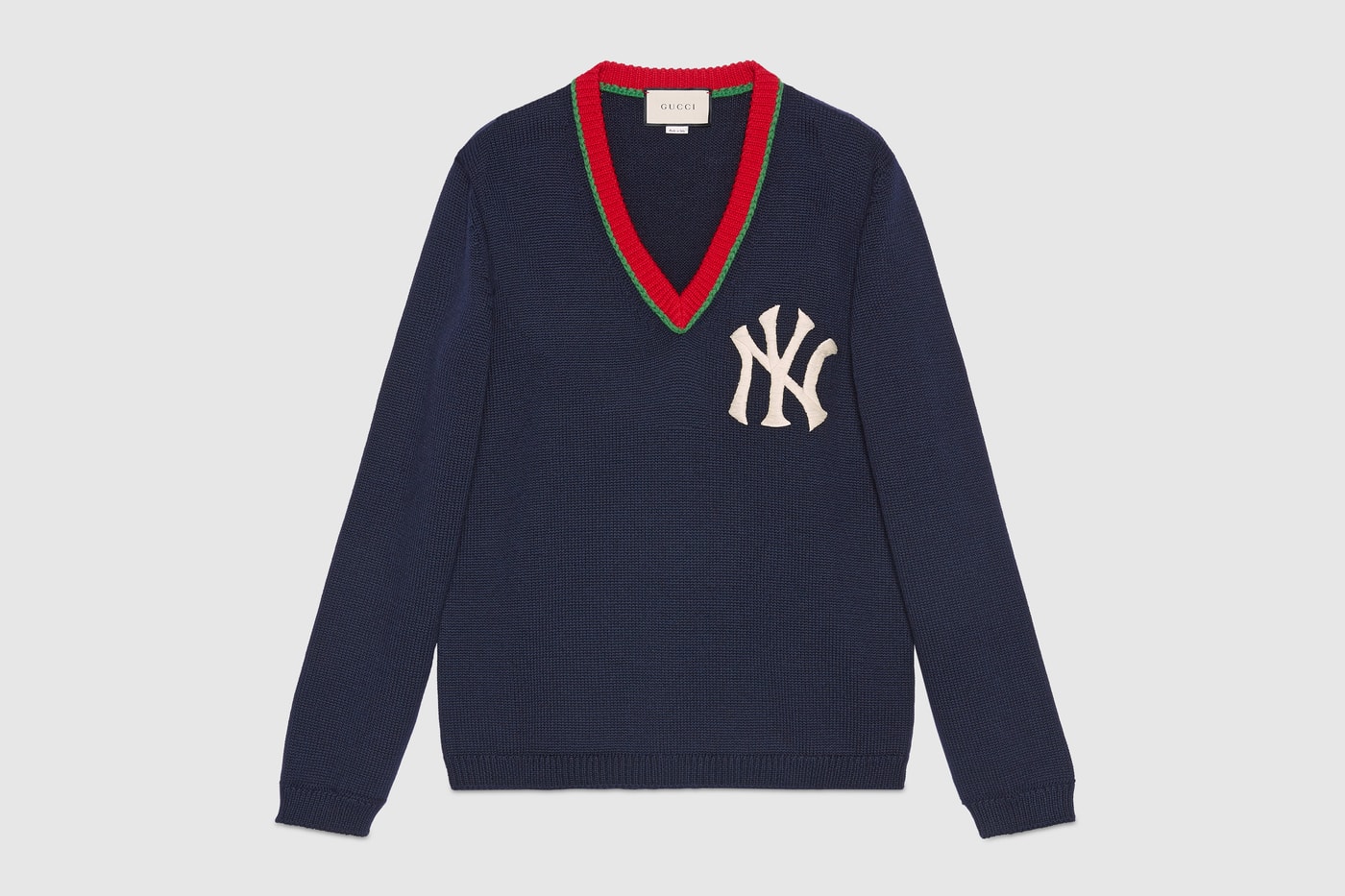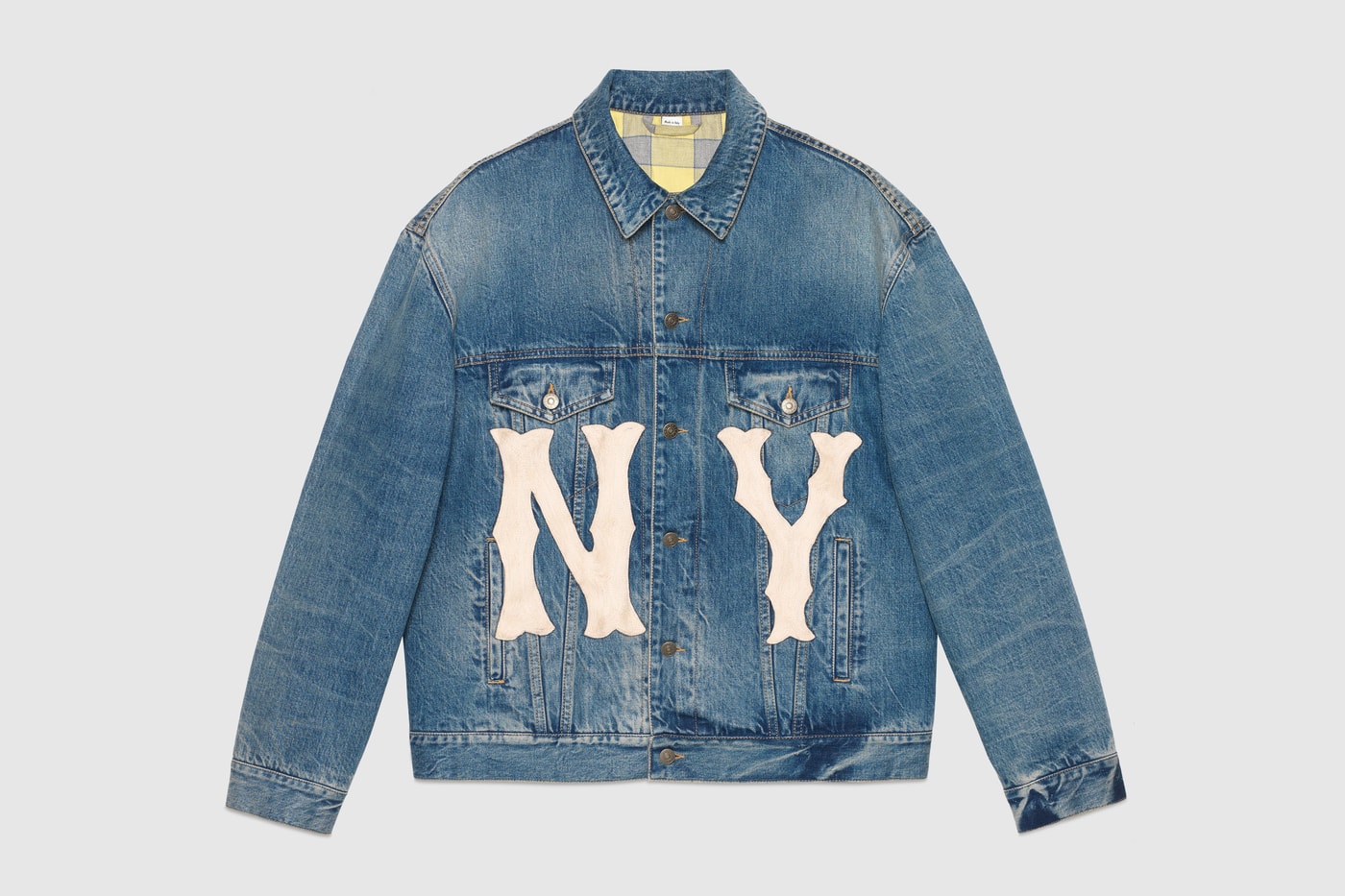 In addition, these 2 brands came up with some good selections of winter jackets which I know most of you fashion forward people were excited about. Because look, these 2 pieces are too nice to have.
For more details and updates regarding this collection, you may now check either of the 2 mentioned brands as they'll go update us all for their latest made finds.
August 30, 2017
Jeulia Princess Cut Created White Sapphire With Marquise Sidestone Skull Ring
Occasionally, I really liked in wearing fashion rings in me. Because am attending some events that is in relates to my current job which has something to do in being fashionable and hippy at the same time. Hence, getting myself an nicely made rings is too essentials for me and a must have for my end. Though, I am not wearing it to daily basis and yet I really needed it for some time which gets me to this lovely shop called Jeulia where all the fine jewelries were houses.
Jeulia 2.0 CT Round Cut Created Black Diamond Skull Ring
If you are looking for the best ring to wear daily. I really suggesting you to have this skull ring. Because they were too quirky to wear and it has its own statement already that can make you look so fashionable and fine at the same time as long as you know on how you can mix and match your own clothes. Also, as I've heard, Jeulia has also came up to these skull engagement rings and womens skull rings which are too unique for the wedding. Furthermore, you can also have them in very reasonable prices just go to the link provided to this post and see for yourself on how classy and fine these rings were.
Jeulia Twist Two Tone Round Cut Created White Sapphire Skull Ring
Jeulia, is one of those leading shops when it comes to jewelry today over online and they've been around the web for some times now hence I assure you that they are reliable and trusted enough to buy some of your jewelries on.
August 16, 2017
This might be the most viewed collection at the moment, I supposed. As the brand made a big step in putting up some bodies on along with their sunnies collection. At the first sight, I just thought that the brand is promoting swimwear as there are a bunch of flaunted bodies in this lookbook but to my surprised it does their sunglasses which buzzed up the web. Because normally, as the sunglasses is promoting, brand tend to have a high-end fashion theme in corporate to it to enhance the sunglasses feature and all just look on how Gucci always made their sunglasses promotion and even Prada they've used to have this formal kind of theme for their sunglasses lookbook unlike for this one which is mind blowing to others.
But I have to commend Hawkers for coming up with this marketing ideas by simply getting the summer vibes for their sunglasses and I know this may get so much sales after the releasing date, let see then..
For the additional details and availability?
You can always check the Hawkers' main website as they always posting an updates regarding their new collection releasing dates and additional details about the entire collection.
June 13, 2017
On this blog, Tyngc.org, you probably noticed that I keeps on promoting brands and online stores that I really liked! Yes! I only promotes the one I trusted and tried already which can gives, perhaps, an convenience shopping experiences to me so I am sharing them with you too for the future use or consideration.
Today, Let me share with you this lovely shop where can I bought my sister's chic blue mini dress. the shop is pretty legit and they've been to online for like decades now and a lot of people most especially these fashion enthusiasts and bloggers are recommending them to their networks and readers – that's means this web store is worth to check as you're in lookout for in any lemon yellow dress or possible an outfit that you could pull off in your upcoming events or occasions.
The shop am talking about, by the way, was called zaful.com where all the gorgeous and sophisticated dresses and fashion finds for women were houses.In addition to that, the shop also started in selling some men's finds that are indeed in quality – they did have some hoodies, t-shirts and even pants to consider and a lot more that you truly amazed with to see. I am actually pretty pleased to buy off some t-shirt to them than to the brands I used to shop with in the nearest mortar stores here in my area. Because their tops were amazingly made and I simply likes their designs and other good thing is they were all made out of cotton that is perfectly in the current season which is the spring/summer. So what are you waiting for folks? go check the shop now and see for yourself on how lovely their all finds now!
Also, I have a good news to everybody where you can have a chance to win some cool stuff over zaful.com by following the easy mechanics for their 3rd year anniversary giveaway below:
Zaful 3rd Anniversary blog giveaway
My dear followers, there are some news I would love to share with you guys. One of the biggest online fashion store "Zaful" is now celebrating their 3rd anniversary.
 I'll checked out the details about this anniversary blog giveaway. TBH, It's quite awesome. The link to their blog is over here: https://zafulofficial.wordpress.com/
Who doesn't love giveaways? Go to their blog and take a look. I would be very happy if you tag my name【TYNGC】after participating the giveaway event. Zaful will choose a couple of winners after the event and give out huge rewards!
 Many thanks!
June 2, 2017
This was my style, definitely. Hence I am sorting a space of this collaboration from the 2 brands Uniqlo & Tommy Guerrero to be included in this blog of mine. Actually, Uniloq is mostly my clothes because they're much comfortable to wear and they're so basic which you can easily pair them up in any styling you have in mind to pull off hence it made the brand,uniloq, to be my most loved brands among others.
Uniqlo X Tommy Guerrero for UT T-Shirt Collab is a well thought one because they have combined the 2 brands specialties which uniqlo with their high quality garments and Tommy Guerrero for their uniquely done designs and turnt out for this T-shirt collab is superb.
I am actually pretty much excited for this line they've made and hopefully they wont run out of stocks here where I am because I've heard that a lot of folks where waiting for these pieces to be available in the market hence they can get themselves a treats for having the lovely limited edition T-shirt from this collaboration.
June 2, 2017
Your favourite Girl Kendall Jenner is now part of the Adidas Family, which I foreseeing a great move to the brand by making this lovely girl as their brand ambassador. Because Kendall Jenner has a lot of network and fans which is automatically patronage in every brand she does wears and used hence we could expect adidas to be in lead especially if they're putting an sole line for Kendall Jenner that her fans could get crazed about.
Actually, there's no yet further details on how they work to each other but one thing is precises that Kendall Jenner had signed the contract already and she is now part of the 3 strips family. Let's us all wait on what project they'd gonna work out soon..
June 2, 2017
one word that I can say when I learned about this, which is " this is insane' Yes! indeed as this was the most expensive hermes bag I ever heard. Though, it is reasonable as the bag is coming from the well known brand and still not practical to get when you can get a bunch of bag in this single purchase but anyway, if you really like it though and have some spare bucks to spend then it will good if you could have it yourself and makes yourself happy.
By the way, this White Crocodile Hermès Birkin Bag will cost you a hefty  $377,000 that is same worth a mansion in California. Oh my lord this is too much! haha yes! I cant even imagined it when a single bag would really cost this much! which really crazy!
If you want to know further details about this, you can head over in any brand's, Hermes, stalls or stores nears you as they have all the information about the costly bag.
May 15, 2017
Are you a branded person? well, I think Gucci is one of the usual brand for that people might gonna say they wanted to have in them as all of their pieces were these dope and it has a unique and quirky designs in each of their finds that can really makes you fashionable and stylist at the same time. Though, in price wise, Gucci of course is way expensive than to the  normal brand we knew and yet worth to have as all of their finds are pretty into trend and fashion enthusiasts are keep on wearing them and made the brand into lead spot when it comes to fashion, in both men and women fashion today.
This fall collection is a much look forard to. Because the colors used in each are pretty lively that we barely sees in fall collection from the other brands because usually they're into black finds for fall and winter collections but this one is way different that we should of course get in as you wanted yourself to be as fashionable as you fashion icons was. Okay, that will be all for now as I dont have any further details yet regarding this Gucci Pre-fall collection but sure do, the brand will be updated us all in when they gonna release this collection fully in the market.