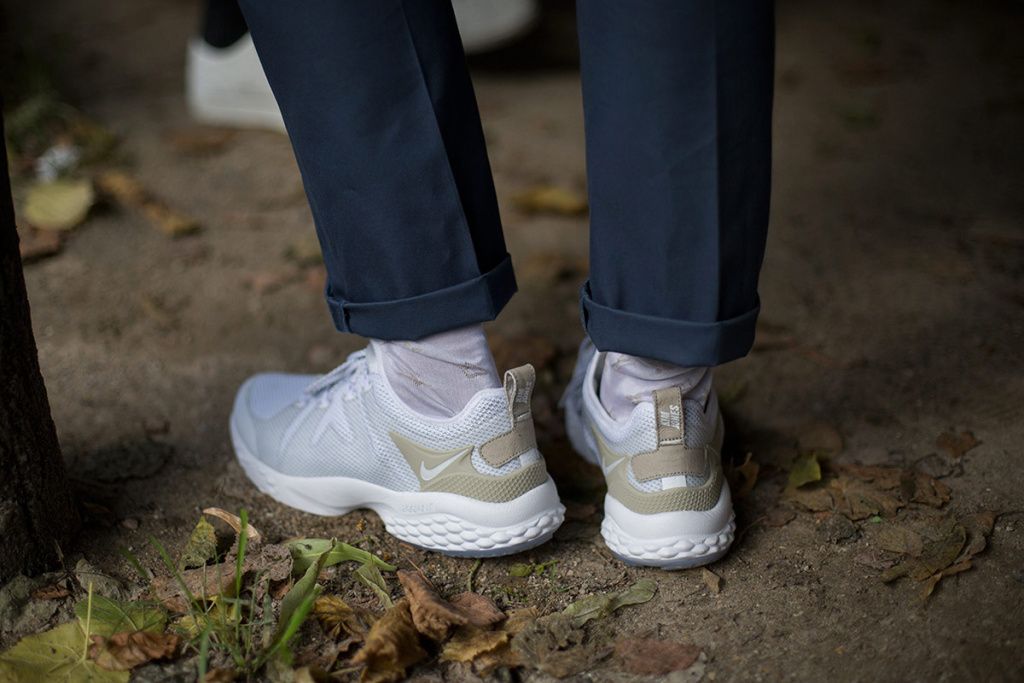 It's rarely for me to see Nike doing collaboration with the other brands or names as their brand, I know, is really independent and wanting their trademark to be in each of their items as they need to release any new in the market. But today, I have found out that Nike is now fondness on doing so and anytime soon now we might see other brands collaborating with them too.
Actually, I did now as its official that Nike is collaborating with Kim Jones for one awesome kicks. And you can able to see the peek on above photo though we didn't know if they revise it for more betterment or not as it does only the first base, I think so, for the piece they'd cooking off for as all. But let's see soon if this shoes will be part on their collaborative pieces or they did just decided to eliminate it.
But to be honest, I dont like the features they'd used to this shoes as well the material, I think I just liked the airmax better that to this, Sorry! but I dont like their ideas for this one.