August 4, 2017
Sometimes, you deserve a vacation that's just got a little more than usual. The right destination can be right at any budget. But that doesn't mean that you can't do with a little pampering and a little treatment beyond your usual. Luxury travel is becoming more and more available with different services offering a holiday to match your every dream.
Get there in style
One thing that doesn't feel very luxury at all is having to stand in line for hours to share a stuffed aisle with a loud snorer and a gaggle of children on a sugar high. When you want a little extra, think about making the trip itself part of the holiday. It's easier than ever, now, with private jet charters available from more locations, ready to head to any destination you want. Keeping with the theme of a journey, adding one to the vacation itself can be a great way to see your holiday spot of choice in a whole new light. Whether it's renting a sports car, taking a yacht off the coast, or getting a hot air balloon flight, it can help you really appreciate some of the hidden beauty most tourists aren't going to notice.
Pamper yourself
It's not luxury if you don't feel like you're being treated a little special. Do be careful when looking through hotels, for instance, that claim to be luxury. To some hotel owners, having a shower cap or a bathrobe is a "luxury". Instead, measure them by what amenities are available. Some of the world-class and even smaller boutique overnight spots are offering things like spas, destination guides, hot tubs, concierge services and more. If you're heading to a retail hot spot, then make sure you pack light and give yourself plenty of time to pick up a few souvenirs.
Make it an adventure, not a destination
One of the best rising trends in luxury hotels is their ability to provide not just a gorgeous place to stay but a bespoke holiday experience. If you really want to go beyond, then you need to consider staying away from the package holiday deals. Many hotels will offer personalized experiences that give you a much greater taste of the culture, history, and adventure on offer in the area.
Make it fit that budget
You have to expect to spend some extra on a luxury holiday, but that doesn't mean you can't be smart about it. Plan the stops and experiences you want in advance, and prioritize them so you always keep in mind where the budget is going next. To balance out the extravagance of great travel, a gorgeous hotel, and maybe some shopping, you can try going out-of-season. That's where you're going to make some real savings. If your workplace is providing a business trip somewhere you'd like to stay, then consider taking that opportunity to organize an extended break. If they're paying for flights and a few nights hotel, it makes it all the easier to make the rest of your time there truly a luxury.
Luxury holidays don't come cheap, even if you budget them, but many would argue they're worth the cost. Studies say that people tend to value spending money much more on experiences than possessions. Instead of getting yourself that gorgeous necklace or upgrading to a new car, consider making some memories you'll carry with you for the rest of your life.
May 5, 2017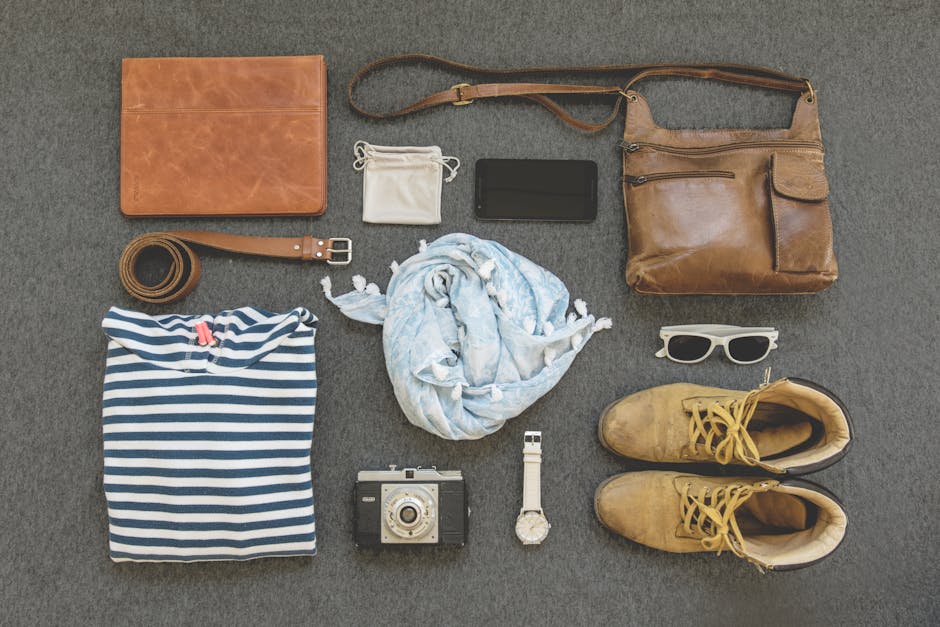 [image credit here]
For some, the above title will be somewhat baffling: "the traveler who loses everything? Who does that? Do they not pack everything to precision, putting bags around the shampoo and rolling clothes, following all the tips? Do they not instantly know where something is when they need it?"
Oh no.
For some, traveling in and of itself is less a necessity and another round of their favorite game. The game is simple: How Many Things Can I Lose On One Trip? It doesn't matter if it's a business trip or a family vacation; the same game can be played over and over.
For those in this category, they sit down on the plane and then realize they don't have anything to read. Or they get to their hotel, jump in the shower, shampoo their hair and then realize they don't have any shower gel.
Of course, the forgetful traveler isn't trying to win at this game. It's not a part of their lifestyle; something they are actively pursuing as a hobby. They'd be delighted to be a contestant who fails in the first round, but somehow, they always make the grand finale.
If it happens to you and you are determined this summer is going to be the one where you don't forget everything, then help is at hand.
#1 – Give Yourself Plenty Of Room, But Don't Compromise
Traveling light is a lovely concept, but it's not really feasible for someone who tends to forget things. In those cases, 'traveling light' just means 'forgetting even more things'. So it's worth acknowledging upfront that you should give yourself plenty of room, paying excess baggage if necessary.
Take as few bags as possible, because the less you have to lose/forget, the better. A bag that offers you plenty of space and compartments is essential, but don't forget about safety. You need to protect essential items like your computer, charger, or camera, so pick something sturdy like those on http://mybackpackbag.com rather than a flimsy hold-all that won't last 10 minutes.
#2 – Loop Everything Related Together
Taking the above example of transporting your laptop; is there a good chance that you'll forget the charger? Make sure you don't have the chance, by looping the charger around the laptop – that way it's not possible to take one without the other.
The same applies to toiletries. For a start, make life easier on yourself by taking as few products as possible; combination shampoo and conditioner is easy enough to find. If you have a bit more patience to search, you can track down a 3-in-one you can use for body washing too. Alternatively, check https://www.thebalance.com/uses-for-shampoo-1389042 for some experiences on using shampoo alone for other tasks.
Whatever you decide to take, when you've got all these items together, group them into one bag rather than trying to remember them individually.
Think Of Every Step
Take a mental walk through your vacation, from the moment you close your front door to the moment you walk back through it when you've been away. What are you going to do? What do you need to do it? Make sure you include the boring-but-necessary steps, like checking in with the airline or amusing yourself on the ride from airport to hotel. Write down each step, then tick them off as the necessary items go into the bag.
By following the three above, you might just be able to have your first time away without forgetting anything. Good luck!
April 24, 2017
Everyone loves going on a vacation. The idea of taking a break from real life and heading to a place with sun, surf and as many sangrias as you can manage is pure heaven. The trouble with going on vacation is the organisation that comes with it. The lead up to jumping on that flight to paradise can be somewhat stressful, so it's very lucky you have a couple of weeks ahead to destress!
Booking a holiday is an overwhelming experience, especially if you are indecisive about where you want to go and what you want to see. Organising your holiday is more than just getting that passport ready and you don't want anything to go wrong. So, sit back and add our pointers to your checklist. If you've already done them all, then it's a pat on the back for you!
Travel Insurance: It's one of those documents people don't realise they need until they need it. While you may feel invincible, don't forget about insurance. You can always trust yourself to stay safe, but you can't always trust other people to keep you that way! It's not just medical insurances you'll need but insurance in case you have to cancel your trip. It's always better to be safe than sorry. Read more about the different types of travel insurance here.
Home Security: Speaking of safety, think about your home. You're about to leave for a week or two and it's going to be standing empty. Whether you live in a favourable area or not, you need to think about how secure your house is. Do you have extra locks on those sliding security doors? How about timers like these on the lights for the evenings? It's always a good idea to have a friend or neighbour to pop in and check everything is secure while you're away, too.
Visas: Most countries that you can go to let you enter for up to 90 days without a visa. The keyword there is most, not all! Hopefully, you'll have done your research before you travel about the country you are going to, but if you haven't it's time to do that. You need to make sure you're not going to get caught short at the airport when you land. Check before you travel so you aren't stuck in travel chaos!
Documents: If you're organised, you'll have put all your documents into the order you need them. You also should go one step further and scan in all your travel documents and email them to yourself. This way, if you lose the paperwork or they get coffee spilled on them during the flight, you're covered.
Regulations: Check out the airport regulations on what you are and aren't allowed to pack in your hand luggage. Doing this in advance will save you embarrassing situations down the line. The rules change every year, so don't rely on what you were allowed to do three or four years ago!
Your holiday doesn't have to be a stressful one – just make sure you stay as organised as you can and check your list twice!
April 19, 2017
Traveling enriches your life. It helps you see the world and experience new things, perhaps learning about yourself along the way. Unfortunately, it doesn't always go to plan. There are often times when something goes wrong, either because you've made a mistake or through no fault of your own. It can cause you to panic, especially if you're in a foreign country. You don't know what to do next and how to get your plans back on track. If you find yourself feeling a bit lost and unsure what to do next, there are some steps you can follow to get things sorted.
Take a Deep Breath
Before you do anything else, take a moment to calm down. Unless you or someone else needs to seek medical attention or remove yourself from danger, you have time to get yourself together. When you're away from home, something going wrong can cause you to panic about what you're going to do next. You need a clear mind if you want to come up with a solution to your problem. Make sure you're somewhere safe and sit down to relax for a bit. Have a drink and maybe something to eat, and tell yourself that everything is going to work out.
Talk to Someone
Your next step could be to reach out to someone who might be able to help you. Perhaps they can help you with a practical solution to your problem, or they might just give you emotional support. You could call a family member or friends, or maybe you have a tour operator or guide you can call for help. Naturally, if you are traveling with other people, you should make sure you communicate with them. You can offer each other support, and you need to make a decision together about what your next move is going to be. If you're having trouble calming down, try getting in touch with someone back home who can comfort you.
Deal with Any Immediate Issues
If you have any problems that you need to deal with straight away, make sure you do that first. One example of this could be that you have a medical issue to deal with, and you need first aid, or perhaps you find a doctor or hospital. There could be other problems you need to address right away too. Perhaps your vehicle has broken down, and you need to sort out a rescue service to come and get you. Focus on what needs to be done right away, instead of thinking too far ahead to how you will need to change your plans. Take everything one thing at a time.
Explore Other Options
Once you don't have any emergencies or immediate issues to deal with, you can explore your options for making new plans. You're somewhere safe, so you can sit down and do some research online or talk to someone who can help you. For example, perhaps you need to find new transport to get home or to the next leg of your journey. If you've got somewhere you need to be by a certain time or date, it can make things seem more urgent. But don't panic too much. You can always try to reorganize things if you need to. You might also need to do things like look for new accommodation or change your destination. Make sure you know your options before making a decision.
Find the Money You Need
A change in travel plans will often mean needing to spend more money than you had originally planned. That's why it's always a good idea to plan in advance for cash expenses and have an emergency fund you can dip into when you need it. You don't want to be stranded far from home with no way to pay for your journey back. If you don't have the money you need to get where you need to be, you need to find ways to get it. Some people travel with a credit card that they can use in emergencies. Others can ask family members or friends to borrow some money. You might also consider taking out a small loan if you need to.
Put Your New Plans into Place
Once you've decided what to do and you have the money to do it, you need to get organized. You can start putting your new plan in place, and perhaps cancel your original one if you need to. Some things are easy to do online, like booking new accommodation. For other things, you might need to speak to someone directly or call them on the phone. For example, if you need to get on the next flight home, speaking to someone at the airport is probably your best bet.
Dealing with the Police
There might be some situations when you need to deal with the police, although hopefully not because you've committed a crime. It's best to try and sort out any legal issues before you try and leave the country. So if you've had your wallet stolen or been assaulted, make sure you make a report to the police as soon as you can. If you are in trouble, you might need to look for a lawyer who can help you and ensure you don't get in any more trouble. Depending on where you are, you might need to request an interpreter to help you deal with the police.
Visit the Local Embassy or Consulate
If you're in a foreign country, dealing with some problems can be even more difficult. One issue you might face is losing your passport. When this happens, a visit to the nearest embassy or consulate for your home country can be very useful. You might also need to go there for other issues. For example, you might be in trouble with the law or civil unrest might mean you need to leave as soon as possible. The embassy can help you with a range of issues, from getting you a new temporary passport or emergency travel document.
Make a Complaint
If something has happened that isn't your fault, you might want to make a complaint to someone. It could be a tour operator, hotel manager, transport company, or any other body that might have been responsible for what happened. For example, perhaps your flight was canceled or delayed. Most companies will have official procedures for making a complaint before you speak to anyone else about it. You might be able to fill out a paper form, speak to someone in person or over the phone, or complete an online complaint form. If you don't get a satisfactory answer, you should complain to the regulatory body for the industry.
See If You Can Get Compensation
There are times when you might be able to get compensation when your travel plans go wrong. Plus, if you have travel insurance, you might be able to get reimbursement for any unexpected expenses. The first thing you can do is make sure you keep any receipts or evidence of your changed travel plans. These can be useful if you need to prove what happened and why you deserve to get some money back. Then you can check the rules about compensation and how much you might be entitled to. If you have travel insurance, check your policy to see what it will cover. You might be able to claim for lost or stolen possessions, travel cancellations or delays, or medical fees.
If your travel plans don't go the way you want, don't panic. You can get back on track or make new plans with the right attitude.
March 21, 2017
Travel is something everyone loves to speak about, but far too many people actually take the next step and plan their trip. It's understandable. Travelling makes us anxious. It's unsettling thanks to the amount of media attention horrible incidents such as plane crashes get, and it doesn't make it any easier when we hear about illnesses and diseases that spread around the world via planes and people who travel.
As unsettling as it is, it's important to remember that billions of people travel around the world on a regular basis for the sake of experiencing new things. If you've still yet to feel what it's like to travel, then perhaps it's time to erase that anxiety and give you some reasons to plan a holiday.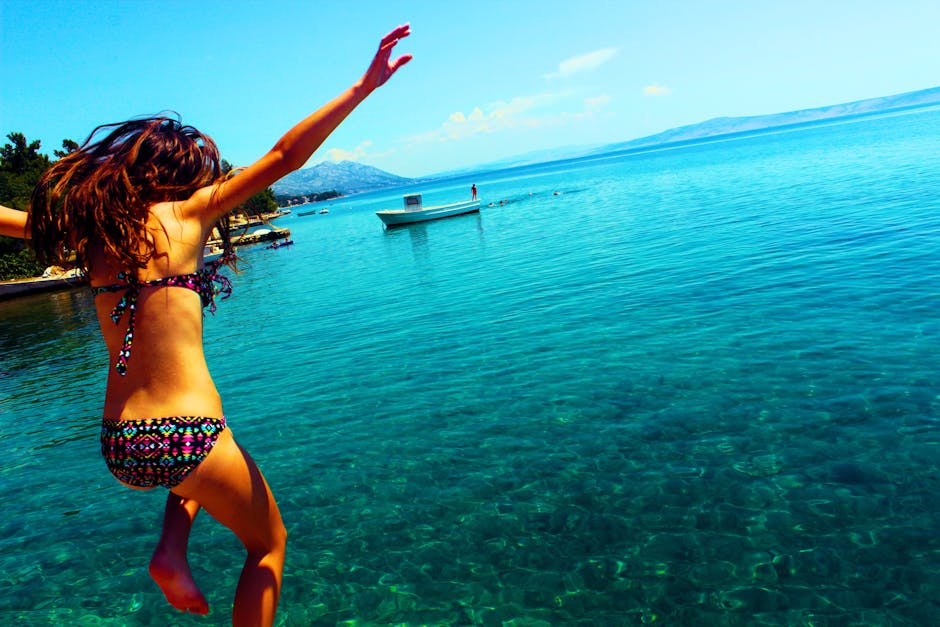 Plan a goal, not a destination
When planning your first holiday, think about what you want to do and not where you want to go. For example, maybe your goal is to sample as much sushi as possible. If that's the case, then you might want to Tokyo, Japan where there are thousands of unique sushi places that range from cheap and plentiful to expensive and exquisite. If you want to see an iconic location such as Mount Rushmore, then you'll need to visit the United States.
Just remember that your goal can dictate where you go. Don't visit a location because your friends recommended it and they said it's a lot of fun—pick something that suits your own tastes so you don't feel like it's a wasted holiday.
Plan your documentation
If you plan to travel, then you're probably going to need some documentation prepared. If you plan to travel within the continent, for example from a European country to another, then you probably don't need a visa let alone a passport. However, if you plan to travel into a country like the United States from somewhere in Europe, then you can visit the official Esta website to get a visa waiver.
In short, they're like visas which are required to travel to certain countries, only they cost less and are quicker to approve. The only downside is that they don't last as long as a traditional visa, but unless you plan to travel to and from the United States on a regular basis, it's good enough for a holiday.
Go with a friend
One of the best ways to reduce your anxiety is to go with friends or family members. Speak with relatives or co-workers and friends to arrange a holiday in the future. You'll have to pick a location that suits the entire group, but it's a lot better than travelling alone if you're not up for it.
Making memories together with your friends is a fantastic feeling, and if you take a suitable camera with you, you can record plenty of pictures and save them as long lasting memories. Keep in mind that planning a holiday with others can take a long time because you need to take time off work together, plan dates and possible save up enough money so you can all have a fantastic time. Plan early, tell everyone you know, and look forward to travelling in a group!
May 23, 2016
Whether you're visiting Australia for a two-week vacation or as part of a longer trip, there are some amazing sights that you don't want to miss. One place that is most probably on your list of must-see places is Perth, the capital of Western Australia. While you know you want to see and explore this interesting city, what you probably don't know is what exactly it is that you want to see and do.
There's a lot on offer in Perth, which means that it's far too easy to miss the good stuff. To ensure that while you're visiting this unique city, you don't miss anything worth seeing, there are a few simple things you can do.
Research like mad beforehand
The first thing you need to do is lots of research. The internet is an amazing resource when it comes to travel, so make sure to take advantage of it. Spend some time Googling all the best things to do in Perth and write a list of everything that comes up. Put a star next to the things that you're desperate to try or that sound best, so that you don't forget which the important things are.
Ask friends and family for advice
Do you know anyone who's been to Perth before? If so, ask them where they would recommend going – they're sure to know of lots of fantastic places. Don't just ask about all the best sights and attractions, ask them where's best to eat and drink. You could also ask which beaches they liked and if there are any natural areas that they would recommend exploring. Any recommendations you're given, make sure to write down.
Create an itinerary
Go through the list of places you have from your research and asking friends and family and create an itinerary. You may want to spend your time away going with the flow but it's important to have a plan in place, else you'll end up missing something out. You can always edit you itinerary once you arrive, it's just important to have a basic plan in place to follow. For each day that you're away, create a basic plan.
Ask around once you arrive
Once you arrive in Perth, start asking around for recommendations of the best places to see and go. Ask your accommodation provider what they would recommend, as well as if they're offering any excursions. You could also ask other travellers where they plan on going or where they've already been. You never know, you may find out about somewhere amazing. To find all the best places to drink and dine, ask the locals for recommendations. If anyone is going to know where serves the best food, it's the local people.
With so much to see and do on offer, planning a trip to Perth can be a little overwhelming. Take the above tips on board and do plenty of planning, and you can ensure that you don't miss out any of the best sights and attractions.
May 6, 2016
Traveling is one of the fascinating things you can do. You can experience new and exciting cultures. As well as witness some of the most beautiful places this world has to offer. However, not everyone realises exactly what is on offer. So I thought I would share with you some travel experiences that you could easily add to your bucket list.
An african safari
Seeing some of the incredible animals in their natural habitat has got to be one of the best things to add to your bucket list. An African safari is just one of the ways you can do that. It can be your whole holiday or just a part of it. You can Click here for more info.
Walking the great wall of China
You might like the idea of stepping foot on the great wall of China. It's one of the wonders of the world that can even be seen from space. The wall was built over 2000 years ago. It's something that has to be witnessed.
Tour Australia
Australia is a vast country and not one that could be done in one holiday. However, you can see different parts. You could dive in the Great Barrier Reef, witness the wonder of Sydney, or drink Melbourne's famous coffee. There is always something to see and do.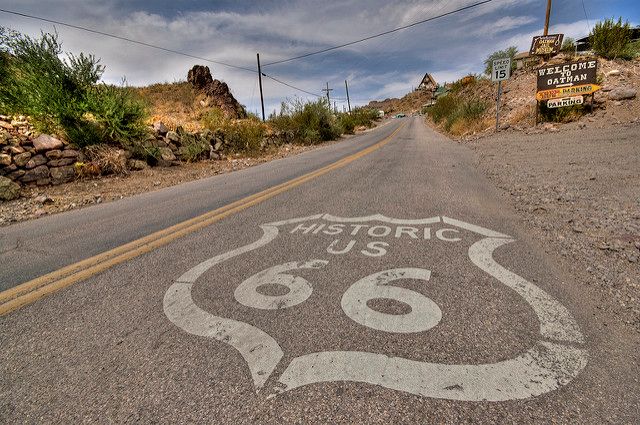 Drive down Route 66
Another great thing to do would be to drive down Route 66 in America. It's an iconic drive with lot's of motels and diners on route to keep you occupied. You may want to do in style and rent a Mustang or a convertible car.
Drink a beer at oktoberfest
No European adventure would be complete without visiting Munich at Oktoberfest. The place to enjoy a beer. This is an event held every year in Germany.
Witness the northern lights
The northern lights in Sweden are something very special to witness. The bright flashing lights against the dark sky are spectacular. Plus you have to head to snowy Sweden to see them.
Wine tasting in the south of France
Why not add a bit of wine tasting to your bucket list. There is no better place to do this than in the south of France. You could even taste some champagnes.
Visit the set of Lord Of The Rings
The Lord Of the Rings sets are still up and available to view in New Zealand. This is the perfect travel experience for any Tolkien fan. Head back into Middle Earth and live out your fantasy. The sets are In MataMata in the North Island.
Shop in a spice market in Morocco
The smells of the exotic will have your nose in a frenzy while wandering the streets of Marrakech in the middle of a souk. Make sure you grab a few bargains while you are there.
Take a picture of Machu Picchu
It might be a popular one, but visiting the great Inca temples in Peru has to be something you do once. Tours are limited, so this is something you have to plan in advance.
I hope this list has inspired you to add some travel experiences to your bucket list.
March 23, 2019
I love freebies. Every consumer does. But companies who give them out also love giving away free stuff and this is because they tend to benefit from it. When handled wisely, giveaways are guaranteed to boost sales. When consumers get these free products, any one of them who gets to try the products has the potential of becoming a loyal customer. When consumers get something for free they respond in a number of ways and the result is often that the companies giving out freebies are rewarded well because of their generosity.
Consumers will feel obligated to buy more if they receive freebies. Take free samples at supermarkets for instance. They help increase sales somehow because consumers who've been given a taste tend to feel committed to purchase the food they've been given for free. Companies will also benefit in the long run because when something is given for free, you'll most likely pay more for it later. If an item is thrown in as a bonus freebie when buying an expensive product, consumers deem the freebie as a higher quality product and are willing to pay more for the item on its own.
If you're looking for a freebie website, always make sure that it's a trusted one. A reliable freebie website is Gratisfaction (http://www.gratisfaction.co.uk/), the UK's fastest growing freebies site. All the best freebies, flash bargain deals, and money saving voucher codes from the UK can be found there. You'll also get the latest deals because they're always updated. Whatever it is you're looking for, you'll certainly find it at Gratisfaction. Every category you can think of is available at their website, such as Appliances, Audiovisual, Auto, Baby Stuff, Bedroom, Bathroom, Books, Computers, Cooking, Cosmetics, Entertainment, Events, Fashion, Film, Food, Gadgets, Home & Garden, Kitchen, Music, Pets, Photography, Sports, Travel etc. Hurry and visit Gratisfaction to get all those freebies you can lay your hands on
October 17, 2018
In 2016, the Office for National Statistics revealed that 3.7 million workers travelled for two hours or more every weekday as part of their commute. This may involve walking, driving, cycling, taking public transport, or a combination of a few. On top of this, many men choose to wear a formal suit to the office to look smart — not ideal attire for a lengthy travel time! Read on as we look at some smart solutions to avoid damage to your tailoring.
A suit made for the commute
The suit that you wear to work shouldn't be the same one that you wear to a wedding. Look out for the signs of a suit that are suitable for your commute:
Added elastane — this increases the flexibility of the suit and allows it to 'bounce' back to its shape after repeated wear and folding.

Elastic waistband — an elastic waistband gives you comfort during your commute, fitting to your skin.

Choose a lightweight wool that's not going to cause you to overheat when you're rushing to and from work.
How to protect your suit
Your journey to work can cause damage to your threads in a few ways, depending on how you travel.
From creasing
If you cycle or walk to the office, it's likely that you'll work up quite a sweat. Not only can this be damaging to the material of your shirt and jacket, it's also likely to smell later in the day. Getting caught in the rain can also have negative effects on your suit as often it doesn't have a chance to dry out fully throughout the day. Instead, consider commuting in workout clothes and freshening up when you get to work.
A great investment to make would be buying a suit that is crease-resistant — this way you can fold it up in a backpack and it will be good to wear when you arrive at the office. CT Shirts offer a range of 'performance suits' that are made with merino wool (a material with natural crease recovery). Their suits also have 2% added elastane which results in a crease-resistant cloth. This suit would also be suitable for public transport commuters. Sitting in the same position on a bus, tube, or in a car can cause your suit to become creased — not a great look for meetings throughout the day!
From the weather  
Harsh weather conditions can be harmful to your ensemble. During the winter seasons, road salt can be damaging to your shoes and the slush and snow can have long lasting effects if your shoes aren't dried out properly.
There are some preventative measures that you can take. Purchase a shoe spray which can 'prevent and seal' the material and decrease weather damage. One way to do this is with beeswax — this creates a thin protective layer over the material of the footwear.
For suede shoes, invest in some hydrophobic suede protector. If you find a good spray, this can cover your shoes with a waterproof layer as the spray repels water.
From dirt
You might find that spending time on public transport can cause dirt from seats to cling to your clothing. You should brush your suit jacket down every day to prevent this dirt from becoming embedded in the suit and harder to remove in the future.
Avoid dry cleaning your suit too often. Instead, for stains that are hard to remove, send your suit for a spot clean.
Sources
http://www.bbc.co.uk/news/uk-38026625
http://ecosalon.com/7-ways-to-guarantee-stress-sweat-wont-ruin-your-clothes/
https://www.mrporter.com/daily/how-to-look-after-your-suit/1882
October 12, 2018
A lot of attention tends to be paid to exotic destinations when considering possible honeymoon destinations, and with good reason. Nothing quite beats an otherworldly getaway for a couple fresh off the wedding process! Sometimes an exotic destination can be just the thing for the actual wedding as well though. That could mean any number of places all around the globe, but for now we're focusing in on the Caribbean and a few spots that can be particularly lovely and fun for a destination wedding.
Jumby Bay, Antigua
This is a very high-end, exclusive resort, accessible only by boat and consisting of 40 villas. Thus, it's not the easiest place to book for a wedding. However if you have a more modestly sized crowd for your wedding and you really want to splurge on an exotic destination, you can't do much better. Antigua is already one of the purer Caribbean islands in a sense, and Jumby Bay exists off the coast of it, such that it really does occupy its own space in the sea. The resort does offer its own spa, pool area, and tennis courts for recreation, but really this is about the beach, the sea, and the rooms, all built for a relaxing time away.
Strawberry Hill, Jamaica
Jamaica is a lot of people's picture of the standard, flawless Caribbean island. However, the Strawberry Hill resort is quite a bit different than what you might expect. While the majority of destination hotels in this region are on the beach, or at least near ocean level, Strawberry Hill is up in the Blue Mountains overlooking Kingston, coupling a lush, elevated, inland feel with incredible views of the island. The main amenity is perhaps the glassy infinity pool, but this is another resort that's primarily about remote relaxation. It's ideally equipped for weddings, with enough rooms for a decent-sized crowd and various facilities (including a lawn, on a nice day) for a wedding and reception.
Jade Mountain, St. Lucia
It just wouldn't be right to make this list without mention of Jade Mountain, which has perhaps the best argument of all for being the best resort in the Caribbean. Located in the hills overlooking the lengthy beach of its sister property, Jade Mountain is known for luxury, service, unparalleled views, and rooms with direct access to outdoor jacuzzis and an infinity pool. There's a variety of wedding packages involved, and while Jade Mountain certainly isn't cheap, it may not be quite as exorbitant as you'd expect. Incidentally, there's also more for your guests to do here than at many other options, with the resort facilitating easy access to hiking trails, watersports, scuba diving, and more. So, if anyone wants to make a vacation of it and stay for a few extra days, they won't be disappointed.
Hard Rock, Dominican Republic
Hard Rock Punta Cana is almost unique in the Caribbean in that it's a major casino resort that still draws a crowd. Much of the world has forsaken in-person casinos in favor of online gaming, particularly now that there are free gaming options at even the most professional sites. However, Hard Rock and Atlantis in the Bahamas still know how to make a live casino thrilling. And Hard Rock, more than its Bahamian counterpart, also happens to be a gorgeous, inviting, and relaxing resort rather than just a gaming hub. This place has actually become known for its wedding packages, including one that allows you to get married on a floating gazebo. And, both because of the in-house casino and the generally thriving surrounding area of Punta Cana, there's more activity here than at any other option on the list for your guests.
Oil Nut Bay, Virgin Gorda
Virgin Gorda may be the most striking destination on this list before we consider specific resorts, which is of course saying quite a lot. It defines Caribbean beauty with its white sand beaches and translucent waters, and it's known for its "baths," which are essentially little coves and natural pools in shallow water between boulders along the shoreline. It's all like a little slice of Heaven, and Oil Nut Bay is a stunning 300-acre resort taking advantage of all of it. It's actually advertised for permanent residence as much as vacations, but regardless the resort can make even a visiting crowd feel as if it's come into ownership of a private paradise.