August 4, 2017
Sometimes, you deserve a vacation that's just got a little more than usual. The right destination can be right at any budget. But that doesn't mean that you can't do with a little pampering and a little treatment beyond your usual. Luxury travel is becoming more and more available with different services offering a holiday to match your every dream.
Get there in style
One thing that doesn't feel very luxury at all is having to stand in line for hours to share a stuffed aisle with a loud snorer and a gaggle of children on a sugar high. When you want a little extra, think about making the trip itself part of the holiday. It's easier than ever, now, with private jet charters available from more locations, ready to head to any destination you want. Keeping with the theme of a journey, adding one to the vacation itself can be a great way to see your holiday spot of choice in a whole new light. Whether it's renting a sports car, taking a yacht off the coast, or getting a hot air balloon flight, it can help you really appreciate some of the hidden beauty most tourists aren't going to notice.
Pamper yourself
It's not luxury if you don't feel like you're being treated a little special. Do be careful when looking through hotels, for instance, that claim to be luxury. To some hotel owners, having a shower cap or a bathrobe is a "luxury". Instead, measure them by what amenities are available. Some of the world-class and even smaller boutique overnight spots are offering things like spas, destination guides, hot tubs, concierge services and more. If you're heading to a retail hot spot, then make sure you pack light and give yourself plenty of time to pick up a few souvenirs.
Make it an adventure, not a destination
One of the best rising trends in luxury hotels is their ability to provide not just a gorgeous place to stay but a bespoke holiday experience. If you really want to go beyond, then you need to consider staying away from the package holiday deals. Many hotels will offer personalized experiences that give you a much greater taste of the culture, history, and adventure on offer in the area.
Make it fit that budget
You have to expect to spend some extra on a luxury holiday, but that doesn't mean you can't be smart about it. Plan the stops and experiences you want in advance, and prioritize them so you always keep in mind where the budget is going next. To balance out the extravagance of great travel, a gorgeous hotel, and maybe some shopping, you can try going out-of-season. That's where you're going to make some real savings. If your workplace is providing a business trip somewhere you'd like to stay, then consider taking that opportunity to organize an extended break. If they're paying for flights and a few nights hotel, it makes it all the easier to make the rest of your time there truly a luxury.
Luxury holidays don't come cheap, even if you budget them, but many would argue they're worth the cost. Studies say that people tend to value spending money much more on experiences than possessions. Instead of getting yourself that gorgeous necklace or upgrading to a new car, consider making some memories you'll carry with you for the rest of your life.
May 5, 2017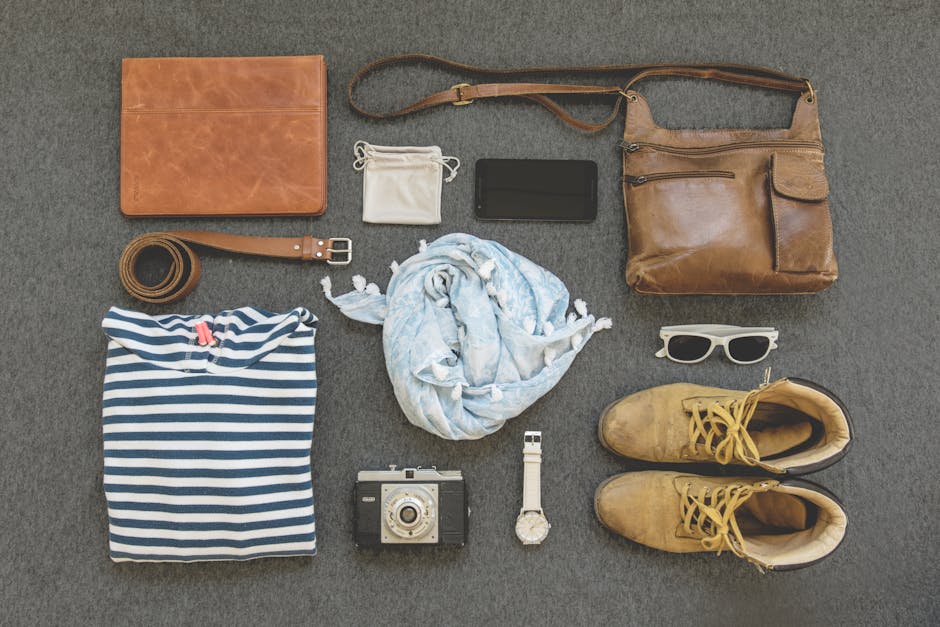 [image credit here]
For some, the above title will be somewhat baffling: "the traveler who loses everything? Who does that? Do they not pack everything to precision, putting bags around the shampoo and rolling clothes, following all the tips? Do they not instantly know where something is when they need it?"
Oh no.
For some, traveling in and of itself is less a necessity and another round of their favorite game. The game is simple: How Many Things Can I Lose On One Trip? It doesn't matter if it's a business trip or a family vacation; the same game can be played over and over.
For those in this category, they sit down on the plane and then realize they don't have anything to read. Or they get to their hotel, jump in the shower, shampoo their hair and then realize they don't have any shower gel.
Of course, the forgetful traveler isn't trying to win at this game. It's not a part of their lifestyle; something they are actively pursuing as a hobby. They'd be delighted to be a contestant who fails in the first round, but somehow, they always make the grand finale.
If it happens to you and you are determined this summer is going to be the one where you don't forget everything, then help is at hand.
#1 – Give Yourself Plenty Of Room, But Don't Compromise
Traveling light is a lovely concept, but it's not really feasible for someone who tends to forget things. In those cases, 'traveling light' just means 'forgetting even more things'. So it's worth acknowledging upfront that you should give yourself plenty of room, paying excess baggage if necessary.
Take as few bags as possible, because the less you have to lose/forget, the better. A bag that offers you plenty of space and compartments is essential, but don't forget about safety. You need to protect essential items like your computer, charger, or camera, so pick something sturdy like those on http://mybackpackbag.com rather than a flimsy hold-all that won't last 10 minutes.
#2 – Loop Everything Related Together
Taking the above example of transporting your laptop; is there a good chance that you'll forget the charger? Make sure you don't have the chance, by looping the charger around the laptop – that way it's not possible to take one without the other.
The same applies to toiletries. For a start, make life easier on yourself by taking as few products as possible; combination shampoo and conditioner is easy enough to find. If you have a bit more patience to search, you can track down a 3-in-one you can use for body washing too. Alternatively, check https://www.thebalance.com/uses-for-shampoo-1389042 for some experiences on using shampoo alone for other tasks.
Whatever you decide to take, when you've got all these items together, group them into one bag rather than trying to remember them individually.
Think Of Every Step
Take a mental walk through your vacation, from the moment you close your front door to the moment you walk back through it when you've been away. What are you going to do? What do you need to do it? Make sure you include the boring-but-necessary steps, like checking in with the airline or amusing yourself on the ride from airport to hotel. Write down each step, then tick them off as the necessary items go into the bag.
By following the three above, you might just be able to have your first time away without forgetting anything. Good luck!
April 24, 2017
Everyone loves going on a vacation. The idea of taking a break from real life and heading to a place with sun, surf and as many sangrias as you can manage is pure heaven. The trouble with going on vacation is the organisation that comes with it. The lead up to jumping on that flight to paradise can be somewhat stressful, so it's very lucky you have a couple of weeks ahead to destress!
Booking a holiday is an overwhelming experience, especially if you are indecisive about where you want to go and what you want to see. Organising your holiday is more than just getting that passport ready and you don't want anything to go wrong. So, sit back and add our pointers to your checklist. If you've already done them all, then it's a pat on the back for you!
Travel Insurance: It's one of those documents people don't realise they need until they need it. While you may feel invincible, don't forget about insurance. You can always trust yourself to stay safe, but you can't always trust other people to keep you that way! It's not just medical insurances you'll need but insurance in case you have to cancel your trip. It's always better to be safe than sorry. Read more about the different types of travel insurance here.
Home Security: Speaking of safety, think about your home. You're about to leave for a week or two and it's going to be standing empty. Whether you live in a favourable area or not, you need to think about how secure your house is. Do you have extra locks on those sliding security doors? How about timers like these on the lights for the evenings? It's always a good idea to have a friend or neighbour to pop in and check everything is secure while you're away, too.
Visas: Most countries that you can go to let you enter for up to 90 days without a visa. The keyword there is most, not all! Hopefully, you'll have done your research before you travel about the country you are going to, but if you haven't it's time to do that. You need to make sure you're not going to get caught short at the airport when you land. Check before you travel so you aren't stuck in travel chaos!
Documents: If you're organised, you'll have put all your documents into the order you need them. You also should go one step further and scan in all your travel documents and email them to yourself. This way, if you lose the paperwork or they get coffee spilled on them during the flight, you're covered.
Regulations: Check out the airport regulations on what you are and aren't allowed to pack in your hand luggage. Doing this in advance will save you embarrassing situations down the line. The rules change every year, so don't rely on what you were allowed to do three or four years ago!
Your holiday doesn't have to be a stressful one – just make sure you stay as organised as you can and check your list twice!
April 19, 2017
Traveling enriches your life. It helps you see the world and experience new things, perhaps learning about yourself along the way. Unfortunately, it doesn't always go to plan. There are often times when something goes wrong, either because you've made a mistake or through no fault of your own. It can cause you to panic, especially if you're in a foreign country. You don't know what to do next and how to get your plans back on track. If you find yourself feeling a bit lost and unsure what to do next, there are some steps you can follow to get things sorted.
Take a Deep Breath
Before you do anything else, take a moment to calm down. Unless you or someone else needs to seek medical attention or remove yourself from danger, you have time to get yourself together. When you're away from home, something going wrong can cause you to panic about what you're going to do next. You need a clear mind if you want to come up with a solution to your problem. Make sure you're somewhere safe and sit down to relax for a bit. Have a drink and maybe something to eat, and tell yourself that everything is going to work out.
Talk to Someone
Your next step could be to reach out to someone who might be able to help you. Perhaps they can help you with a practical solution to your problem, or they might just give you emotional support. You could call a family member or friends, or maybe you have a tour operator or guide you can call for help. Naturally, if you are traveling with other people, you should make sure you communicate with them. You can offer each other support, and you need to make a decision together about what your next move is going to be. If you're having trouble calming down, try getting in touch with someone back home who can comfort you.
Deal with Any Immediate Issues
If you have any problems that you need to deal with straight away, make sure you do that first. One example of this could be that you have a medical issue to deal with, and you need first aid, or perhaps you find a doctor or hospital. There could be other problems you need to address right away too. Perhaps your vehicle has broken down, and you need to sort out a rescue service to come and get you. Focus on what needs to be done right away, instead of thinking too far ahead to how you will need to change your plans. Take everything one thing at a time.
Explore Other Options
Once you don't have any emergencies or immediate issues to deal with, you can explore your options for making new plans. You're somewhere safe, so you can sit down and do some research online or talk to someone who can help you. For example, perhaps you need to find new transport to get home or to the next leg of your journey. If you've got somewhere you need to be by a certain time or date, it can make things seem more urgent. But don't panic too much. You can always try to reorganize things if you need to. You might also need to do things like look for new accommodation or change your destination. Make sure you know your options before making a decision.
Find the Money You Need
A change in travel plans will often mean needing to spend more money than you had originally planned. That's why it's always a good idea to plan in advance for cash expenses and have an emergency fund you can dip into when you need it. You don't want to be stranded far from home with no way to pay for your journey back. If you don't have the money you need to get where you need to be, you need to find ways to get it. Some people travel with a credit card that they can use in emergencies. Others can ask family members or friends to borrow some money. You might also consider taking out a small loan if you need to.
Put Your New Plans into Place
Once you've decided what to do and you have the money to do it, you need to get organized. You can start putting your new plan in place, and perhaps cancel your original one if you need to. Some things are easy to do online, like booking new accommodation. For other things, you might need to speak to someone directly or call them on the phone. For example, if you need to get on the next flight home, speaking to someone at the airport is probably your best bet.
Dealing with the Police
There might be some situations when you need to deal with the police, although hopefully not because you've committed a crime. It's best to try and sort out any legal issues before you try and leave the country. So if you've had your wallet stolen or been assaulted, make sure you make a report to the police as soon as you can. If you are in trouble, you might need to look for a lawyer who can help you and ensure you don't get in any more trouble. Depending on where you are, you might need to request an interpreter to help you deal with the police.
Visit the Local Embassy or Consulate
If you're in a foreign country, dealing with some problems can be even more difficult. One issue you might face is losing your passport. When this happens, a visit to the nearest embassy or consulate for your home country can be very useful. You might also need to go there for other issues. For example, you might be in trouble with the law or civil unrest might mean you need to leave as soon as possible. The embassy can help you with a range of issues, from getting you a new temporary passport or emergency travel document.
Make a Complaint
If something has happened that isn't your fault, you might want to make a complaint to someone. It could be a tour operator, hotel manager, transport company, or any other body that might have been responsible for what happened. For example, perhaps your flight was canceled or delayed. Most companies will have official procedures for making a complaint before you speak to anyone else about it. You might be able to fill out a paper form, speak to someone in person or over the phone, or complete an online complaint form. If you don't get a satisfactory answer, you should complain to the regulatory body for the industry.
See If You Can Get Compensation
There are times when you might be able to get compensation when your travel plans go wrong. Plus, if you have travel insurance, you might be able to get reimbursement for any unexpected expenses. The first thing you can do is make sure you keep any receipts or evidence of your changed travel plans. These can be useful if you need to prove what happened and why you deserve to get some money back. Then you can check the rules about compensation and how much you might be entitled to. If you have travel insurance, check your policy to see what it will cover. You might be able to claim for lost or stolen possessions, travel cancellations or delays, or medical fees.
If your travel plans don't go the way you want, don't panic. You can get back on track or make new plans with the right attitude.
March 21, 2017
Travel is something everyone loves to speak about, but far too many people actually take the next step and plan their trip. It's understandable. Travelling makes us anxious. It's unsettling thanks to the amount of media attention horrible incidents such as plane crashes get, and it doesn't make it any easier when we hear about illnesses and diseases that spread around the world via planes and people who travel.
As unsettling as it is, it's important to remember that billions of people travel around the world on a regular basis for the sake of experiencing new things. If you've still yet to feel what it's like to travel, then perhaps it's time to erase that anxiety and give you some reasons to plan a holiday.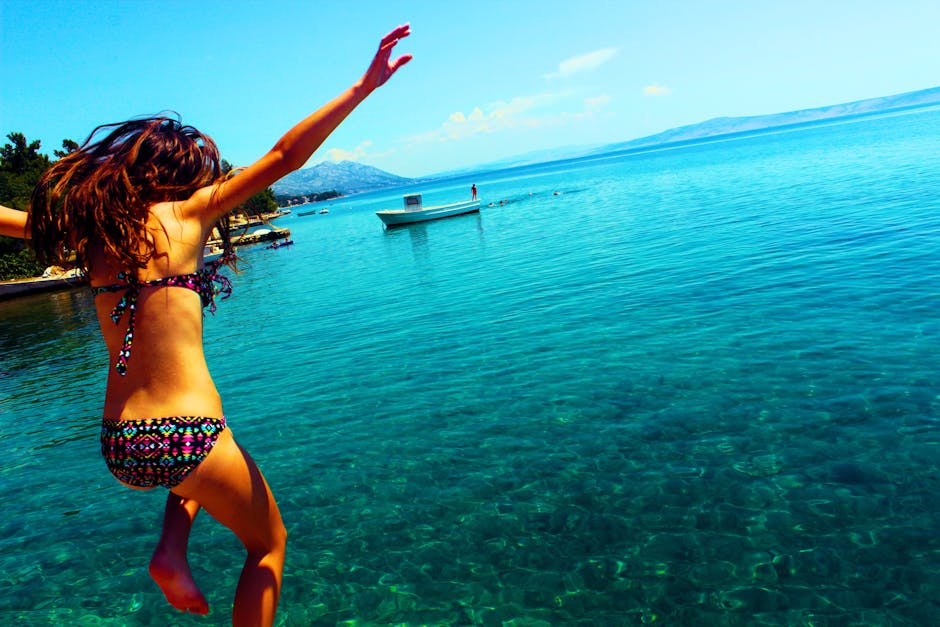 Plan a goal, not a destination
When planning your first holiday, think about what you want to do and not where you want to go. For example, maybe your goal is to sample as much sushi as possible. If that's the case, then you might want to Tokyo, Japan where there are thousands of unique sushi places that range from cheap and plentiful to expensive and exquisite. If you want to see an iconic location such as Mount Rushmore, then you'll need to visit the United States.
Just remember that your goal can dictate where you go. Don't visit a location because your friends recommended it and they said it's a lot of fun—pick something that suits your own tastes so you don't feel like it's a wasted holiday.
Plan your documentation
If you plan to travel, then you're probably going to need some documentation prepared. If you plan to travel within the continent, for example from a European country to another, then you probably don't need a visa let alone a passport. However, if you plan to travel into a country like the United States from somewhere in Europe, then you can visit the official Esta website to get a visa waiver.
In short, they're like visas which are required to travel to certain countries, only they cost less and are quicker to approve. The only downside is that they don't last as long as a traditional visa, but unless you plan to travel to and from the United States on a regular basis, it's good enough for a holiday.
Go with a friend
One of the best ways to reduce your anxiety is to go with friends or family members. Speak with relatives or co-workers and friends to arrange a holiday in the future. You'll have to pick a location that suits the entire group, but it's a lot better than travelling alone if you're not up for it.
Making memories together with your friends is a fantastic feeling, and if you take a suitable camera with you, you can record plenty of pictures and save them as long lasting memories. Keep in mind that planning a holiday with others can take a long time because you need to take time off work together, plan dates and possible save up enough money so you can all have a fantastic time. Plan early, tell everyone you know, and look forward to travelling in a group!
May 23, 2016
Whether you're visiting Australia for a two-week vacation or as part of a longer trip, there are some amazing sights that you don't want to miss. One place that is most probably on your list of must-see places is Perth, the capital of Western Australia. While you know you want to see and explore this interesting city, what you probably don't know is what exactly it is that you want to see and do.
There's a lot on offer in Perth, which means that it's far too easy to miss the good stuff. To ensure that while you're visiting this unique city, you don't miss anything worth seeing, there are a few simple things you can do.
Research like mad beforehand
The first thing you need to do is lots of research. The internet is an amazing resource when it comes to travel, so make sure to take advantage of it. Spend some time Googling all the best things to do in Perth and write a list of everything that comes up. Put a star next to the things that you're desperate to try or that sound best, so that you don't forget which the important things are.
Ask friends and family for advice
Do you know anyone who's been to Perth before? If so, ask them where they would recommend going – they're sure to know of lots of fantastic places. Don't just ask about all the best sights and attractions, ask them where's best to eat and drink. You could also ask which beaches they liked and if there are any natural areas that they would recommend exploring. Any recommendations you're given, make sure to write down.
Create an itinerary
Go through the list of places you have from your research and asking friends and family and create an itinerary. You may want to spend your time away going with the flow but it's important to have a plan in place, else you'll end up missing something out. You can always edit you itinerary once you arrive, it's just important to have a basic plan in place to follow. For each day that you're away, create a basic plan.
Ask around once you arrive
Once you arrive in Perth, start asking around for recommendations of the best places to see and go. Ask your accommodation provider what they would recommend, as well as if they're offering any excursions. You could also ask other travellers where they plan on going or where they've already been. You never know, you may find out about somewhere amazing. To find all the best places to drink and dine, ask the locals for recommendations. If anyone is going to know where serves the best food, it's the local people.
With so much to see and do on offer, planning a trip to Perth can be a little overwhelming. Take the above tips on board and do plenty of planning, and you can ensure that you don't miss out any of the best sights and attractions.
May 6, 2016
Traveling is one of the fascinating things you can do. You can experience new and exciting cultures. As well as witness some of the most beautiful places this world has to offer. However, not everyone realises exactly what is on offer. So I thought I would share with you some travel experiences that you could easily add to your bucket list.
An african safari
Seeing some of the incredible animals in their natural habitat has got to be one of the best things to add to your bucket list. An African safari is just one of the ways you can do that. It can be your whole holiday or just a part of it. You can Click here for more info.
Walking the great wall of China
You might like the idea of stepping foot on the great wall of China. It's one of the wonders of the world that can even be seen from space. The wall was built over 2000 years ago. It's something that has to be witnessed.
Tour Australia
Australia is a vast country and not one that could be done in one holiday. However, you can see different parts. You could dive in the Great Barrier Reef, witness the wonder of Sydney, or drink Melbourne's famous coffee. There is always something to see and do.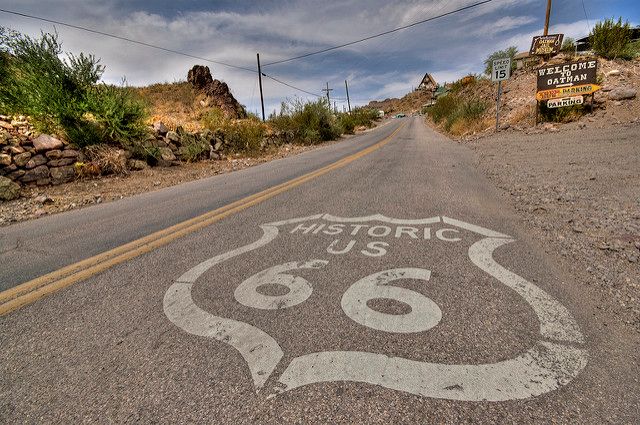 Drive down Route 66
Another great thing to do would be to drive down Route 66 in America. It's an iconic drive with lot's of motels and diners on route to keep you occupied. You may want to do in style and rent a Mustang or a convertible car.
Drink a beer at oktoberfest
No European adventure would be complete without visiting Munich at Oktoberfest. The place to enjoy a beer. This is an event held every year in Germany.
Witness the northern lights
The northern lights in Sweden are something very special to witness. The bright flashing lights against the dark sky are spectacular. Plus you have to head to snowy Sweden to see them.
Wine tasting in the south of France
Why not add a bit of wine tasting to your bucket list. There is no better place to do this than in the south of France. You could even taste some champagnes.
Visit the set of Lord Of The Rings
The Lord Of the Rings sets are still up and available to view in New Zealand. This is the perfect travel experience for any Tolkien fan. Head back into Middle Earth and live out your fantasy. The sets are In MataMata in the North Island.
Shop in a spice market in Morocco
The smells of the exotic will have your nose in a frenzy while wandering the streets of Marrakech in the middle of a souk. Make sure you grab a few bargains while you are there.
Take a picture of Machu Picchu
It might be a popular one, but visiting the great Inca temples in Peru has to be something you do once. Tours are limited, so this is something you have to plan in advance.
I hope this list has inspired you to add some travel experiences to your bucket list.
June 13, 2018
Most people like the idea of having their own holiday home quite a lot. Being able to jet off when the mood takes you, or even make the place your permanent home, owning property abroad is a common goal. Of course, though, there are some challenges which can come with this sort of idea. Going somewhere completely different to your current home will present issues when it comes to language, culture, and even law, making it a struggle to get your hands on a property at the right price. To help you out with this, giving you a new way to approach it, this post will be exploring some exotic locations which won't be too different to your existing home.
To begin, it's always a good idea to plan something like this a little but, and, in this case, it will be the particular similarities which you will be looking for which need to be pinpointed. For example, some people will find it very hard to learn another language. In this case, it will be best to choose somewhere where you know will largely be covered by your mother tongue. Of course, while this will be complicated, it will be worth thinking about before you make any choices. It could be easy to find yourself somewhere which feels far from home if you make the wrong calls at this stage.
Hong Kong, China
The first item on this list is particularly good for anyone wanting to get a taste of Asia, without having to sink right into a culture which could feel very foreign. Having spent a very long part of its recent history under the control of the British Empire, Hong Kong has had a lot of exposure to the Western world over the years. This is reflected by the languages people speak, the businesses you will find, and even the sorts of property available to buy. With China next door, this location offers a lot of room for exploration. Of course, though, it will be worth visiting a place like this before moving in.
Cyprus
Of all of the islands in the world, very few match the natural splendor of Cyprus. Being split between Turkey and Greece, this small slip of land has been a hotspot for cultural integration over the last few decades. With a huge portion of the population speaking English, a lot of businesses you'll recognise, and access to entertainment you'd find at home, Cyprus is great for holidaymakers and permanent residents alike. A lot of people visiting this island find themselves marveling at the laid back and easygoing nature of the culture. Of course, though, you will still have to work hard to find a good place here.
Barcelona, Spain
Overall, Spain is one of the best countries in the world when it comes to teaching kids a second language. In a lot of cases, the option being taught will be English, leaving cities like Barcelona a great place for people coming from the West. Even services like schools can be found in the language you speak. Along with this, Spanish culture is largely built from the same foundations as other countries from this part of the world. This makes it easy to understand customs, traditions, and even the way people live on a day to day basis, as it won't be too different to the life you're already used to. As a big part of this, it will be worth researching the regular customs of a place before even paying a visit.
Dubai, UAE
Over the last couple of decades, Dubai has made a name for itself as one of the most opulent cities in the world. With buildings which have cost a fortune to build, some of the highest-class businesses on the globe, and even their own human made islands, you will struggle to find somewhere like this outside of the Middle East. Not only do companies pride themselves on being able to serve customers from around the world, but property can be surprisingly cheap in this area. If you're willing to sacrifice some of the fancier elements available, you will be able to find an option which doesn't break the bank, all while keeping the features which you need the most.
Singapore
Like Hong Kong, Singapore has a history of occupation by the British Empire. In more recent times, though, Singapore has managed to carve out a strong national identity, and there a few places around the world which have the same appeal. Not only do people speak English and businesses will be the ones you know, but Singapore is also well-known for the facilities it has on offer. Equipped with toilets which you're used to, roads which will make sense, and TV from around the globe, it will be easy to find yourself feeling at home with a stay in this small country.
Paris, France
Finally, as the last option on this list, it's time to go back to Europe, with a trip to Paris being on most people's bucket lists. Containing some of the world's most recognisable monuments and pieces of art, Paris is a city which most people will already feel like they know. Having a view of the Eiffel tower is affordable, giving you the power to choose a place which will feel like home in no time. You have probably thought about a trip to Paris before. Instead of going for a week or two, though, you could consider it as a replacement for your existing home.
Finding property in other countries is rarely an easy task. Not only will laws and rules be different, but you will also have to find ways to communicate with the sellers to make sure that the deal is as everyone agrees. This sort of process can be a slow one, and a lot of people will find it hard to make sure that they make the right choices along the way. To help you out with this, it will be worth looking for an international estate agent. Singapore property for sale should be easy to find with the right searches. If you don't look around, though, it will be hard to find anywhere at all.
Along with this, making the final choice and going for a new location can also be a big challenge. Visiting all of your options will be an expensive process, and a lot of people won't have the time to go around the world when choosing their home. Thankfully, there are a range of new tools out there which can solve this issue. VR has started to become very popular in the world of real estate, even though the headsets were originally devised as toys. Giving 3D tours without having to drag people to the place, real estate agents can use this sort of tool to vastly improve their work. Of course, as a big part of this, you will have to be around when the tour is being given.
Finding a home away from home is always a difficult task. Having spent your whole life in one country, only leaving for short breaks, it will be hard to know what you want when you're looking for somewhere to settle. To make this easier, it's always best to avoid going out of your comfort zone, especially when you plan to make somewhere you permanent home. Buying a holiday home will never be cheap. Of course, this doesn't mean that you shouldn't enough it, though, as this is what you'll be spending it for.
May 10, 2018
Weather treasure island is a true island, or more of a key doesn't matter too much here, because whatever its status it is a truly amazing and fun place to hang out. In fact, you will find apart from lazing in the warm sun; there is a myriad of other things in the local areas to do as well. Keep reading to find out what they are.
Beaches
With a name like Treasure Island, you'd probably expect there to be a few beaches to visit, and you would be right! In fact, there is a whole wealth of them, and the vibe of the whole place is very much a seaside town.
If you are limited on time, then its worth trying out Treasure Island Beach itself, as the most famous site. Its well kitted out with restrooms and showers too, so if you fancy a snack after your sunbathing, or want to go on somewhere else after it's a convenient choice.
However, this is not the only beach that is worth visiting as there is the gorgeous Sunset Beach, and Upham Beach Park as well. The latter being the most likely to be quiet if you are looking for some time away from the crowds.
Then on the eastern side of Treasure Island, there is the spectacular Bogo city bay. A place famous for its beautiful views as well as excellent fishing.
Stay and eat
Now, if you are planning on remaining in the area, you will want to know where to stay and eat as well as where to visit. Luckily there are multiple options on both counts.
When it comes to accommodation places like the Residence Inn St. Petersburg Treasure Island offers clean, well-appointed rooms within an easy walking distance of all the main attractions. Although there are plenty of apartments that you can lease for a few nights as well if you are looking for something a little less formal.
Regarding eating, Treasure Island will not disappoint. In fact, you may not have the time to sample all the delights on offer. With that in mind, why not cross of the highlight first such as Caddy's on the Beach where you can grab a burger overlooking the sea and chill to their live DJ sets?
Alternatively, if you are after something a
little more luxurious and high-end
why not visit The Pearl Restaurant on 107th avenue instead? This is a restaurant in which you can treat yourself to some fine dining including Filet Mignon and Scallops a la Nage.
The Pirate Ship Royal Conquest
Last, of all, don't forget to check out the fantastic Pirate Ship Royal Conquest for a fun afternoon trip. During this adventure, you get to go out into the sea on a real pirate ship. The best thing about this tour is that if there are kids in your party, they get to have all sorts of fun like water fights, while you get a free beer! Now, that's the real treasure of this wonderful island!
March 15, 2018
If you ask someone what his New Year's resolution is, he will probably tell you that one of them is to cut down on spending or to save more money. If you have the willpower and you really want to succeed in your resolution, this is for sure achievable. But a lot of people lack discipline and more often than not, they only try to save at the beginning of the year and will eventually go back to their ways in the next months. If you do not have a good plan to start with, the possibility that you will fail is higher. Have a budget and stick with it and be disciplined when it comes to money.
Do not panic when some unexpected expenses come up, like your laptop or car needing to be repaired or your pet suddenly gets sick and needs to be taken to the vet. There are a couple of things that you can do wherein those extra savings can come in handy.
Lifestyle
Coffee
According to research carried out by MyVoucherCode, people in the UK visit coffee shops at least three times per week. Brits visit coffee shops around 156 times a year with an average spend of £8.52. Wouldn't it be more practical if you make your own coffee and bring it to work? Branded coffee company, Douwe Egberts, has said that a 250g pack of ground coffee can make up to 30 cups. When looking to see how much a 1kg pack would cost, Amazon has priced the coffee at around £15, meaning that each cup of coffee would cost close to 13p. You might say it is just coffee, but it does make a big difference if you sum it all up. Instead of buying, just bring your own coffee.
Smoking
This is a hard habit to break but it is absolutely attainable. Just think of the diseases that you may get from doing it and the increase in prices and you will certainly try to quit. You could save a whopping £3,796 (if you smoke 20 a day) once you stop.
Lunch
If you are way too busy or you do not know how to cook, what you normally do is buy your lunch on the way to work or in the cafeteria or wherever you want to have lunch. But what if we told you that, on average, forking out for lunch everyday could cost you £1,288 according to research carried out by VoucherCloud. Imagine just how much you can save if you bring your own food. You might say that you do not know how to cook but you can actually do some simple dishes or probably make a sandwich.
Traveling
To save on commuting or traveling there are a couple of things that you can do. Use a megarider ticket because with this you will be able to travel as much as you want and can tailor your own needs to the ticket type. Whether you are in need of a weekly Bus Prices for your travels, or a monthly one — you will find yourself making a huge saving compared to purchasing a ticket daily. You will be surprised at how starting off with something small can bring you huge amounts of money in the bank.
Did you know that the average motorist in the UK will spend an astonishing £168,880 over their lifetime? Since public transport has become more efficient, it is more practical to not ride your car and instead ride a bus or train.
Servicing a vehicle can cost up to £441 over a twelve-month period depending on the individual's situation. MOTs can cost up to £168.46 annually. Gasoline can cost a driver £1,052.04. The cost of parking is also rising and there seems to be a higher demand for it because there are more vehicles on the road. When it comes to insurance, this can sway dramatically as younger drivers will find themselves paying a higher cost to be on the road — on average, insurance costs an experience driver £436 every year. Tax can equate to £116.35 on a yearly basis. Car supplies can cost a driver £29.61. If ever you get a speeding ticket, you will also pay a hefty amount for that. So a megarider ticket is the answer.
Unexpected expenses
We have all been victim to an unexpected expense, with 54% of 2,000 people asked saying that they suffered from an unexpected expense within the household. On average, these costs totalled £248.70 — showing that any saving is beneficial for occurrences like these. 47% of these issues happened in the kitchen, a room which is essential to the day-to-day running of any home, and if you do not have the money to pull out instantly, it could cause an everyday stress. The savings you would have made by taking your own lunch and coffee to work, quitting smoking, and traveling smarter could have been handy. It was also found that 35% of people had to use a credit card to cover the costs of unexpected expenses. So it really pays to be prepared and to have some savings when there are unexpected expenses.