August 8, 2018
It's safe to say that most individuals want to become better people. However, realities such as low self-esteem, lack of knowledge, and bad relationships can preclude individuals from putting the self-improvement process in full effect. Nevertheless, individuals who are excited about the idea of becoming more and more smart, sensitive, sophisticated people should know that they can realize the goal. Below you'll find just a few of many strategies that you can deploy to facilitate positive, ongoing growth and change:
1. Work Out.
If you're really serious about making growth and change real things in your life, make sure that you place primacy on working out regularly. This strategy is immensely important for many reasons, one of which is that exercise facilitates and optimizes the energy production process. Once this happens, you'll maintain the mental and physical vitality necessary to make lifestyle shifts and interact with others in the energized manner that fuels growth and change. If you're unfamiliar with the world of exercise, note that there are many ways that you can jump into it. One would be by joining a local gym where you can regularly participate in group fitness classes. Another would be by finding a walking buddy that you can regularly go on hikes with.
2. Volunteer.
Another strategy that can really empower you to grow and change is doing volunteer work. This approach is effective because it will help you learn more about social issues and play an active role in resolving them. Luckily, there are hundreds and hundreds of volunteer groups that you can participate in. Finding the right one can be as simple as doing a bit of internet research. When you start looking for the right volunteer project, be sure to keep in mind things like which types of tasks you'd be the most effective in completing. This could be anything from clerical work to administrative tasks.
3. Obtain A Mentor.
Once you decide that you're serious about making growth and change integral components of your life, note that it might be appropriate and advantageous for you to obtain a mentor. This individual can provide you with advice, support, and encouragement as you work towards clear goals such as career growth or the development of a personal relationship. There are many ways to obtain a mentor, and one is by asking your boss if they can connect you with one.
4. Obtain Great Medical Care.
One final strategy that you can implement to become a better person is obtaining sound medical care. This technique will prevent you from experiencing unwanted illnesses that zap your energy and preclude you from maintaining high levels of productivity in the work setting. In the event that you're currently in need of an open MRI for diagnostic purposes, know that the professionals of Middletown Imaging can assist you.
Conclusion
While there are many strategies that an individual can deploy to become a better person, the techniques outlined above can play an integral role in empowering a person to make growth and change happen. Start using these techniques immediately so you can get and remain on the path to loving yourself, operating more effectively in the world, and realizing your goals and dreams!
August 6, 2018
There's part of our lives that our skin doesn't work the way we wanted. Other might have breakouts every month right before their period or so and might other guys out there who would suffer with their severe acne due to their exposure with sun in due time as they engaged themselves more to their chosen sports and such. But no worries, as today we can reach hand these products that would help us to correct our own skin imperfection. And the shop who can help us a lot through this journey, in getting back the healthier skin you have before, was this shop called https://beautymnl.com.
Actually, this shop is pretty reliable and reputable of their each products selling. Because a lot of people tried them already and these people attested on how authentic their products were. And not just that, as for the pricing wise. This shop has really the most competitive pricing ranges in comparison to the other online shops out there who caters the same brands as they do in beautymnl. So, if you are keen to buy off your makeups and skin care products. I really suggesting you out to check this shop first before anything else as they gave out products on their regular prices and sometimes they did held an sale events where you could get your fave items below there regular prices. So what are you waiting for? go check them out today and avail all the items you needed.
In addition, this shop is fond in selling some Korean skin care products which I knew most of you folks were excited about. And as I've checked them, I seen some COSRX items in full sizes that I know most of you folks, men and women, are pretty much keen to get for yourself as this brand has a lot of great reviews from your favorite bloggers and vloggers.
August 2, 2018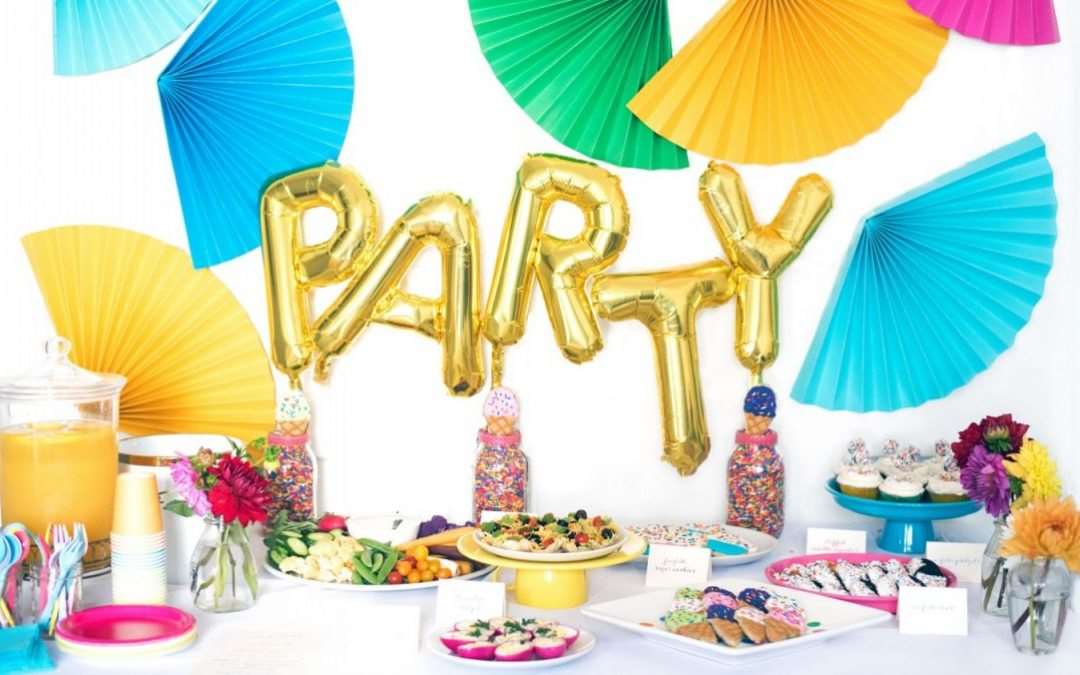 All good things must come to an end, and right now people are dealing with the end of the summer season and all of the wonderful things that come along with it. If you have children, you may be excited to see them return to school shortly, but otherwise, if you are like most people, you are probably at least a little sad to see the end of summer. Soon, the temperatures will dip, the leaves will start falling, and there won't be any more pool parties or barbecues to attend. With that in mind, why not end the summer by hosting an amazing party for all of your friends and loved ones to celebrate?
If you've never hosted a party before, don't fret. It's not as hard as it may seem, and you might even end up with some awesome host or hostess gifts, like summer-themed holiday gift baskets from a company like Bisket Basket. In fact, all you need to provide for your party is food, people, music, and a place to party. The first and most important decision you must make is who to invite. Try to choose a mix of people, some of whom don't know one another already. Avoid people who cause trouble and bring drama, which can quickly derail your party.
Next, pick up the food and drinks that you will need for your party. Make sure that you have enough for everyone to relax and have a good time. If you want to save some money and cut down on prep time, consider hosting a potluck and asking your guests to bring something to the party. Or, ask guests to bring a specific item, such as a dessert or drink to be shared by everyone.
Finally, no party is complete without entertainment. Playing music will get your friends in a good mood. Think about playing some games with your friends, or invite them to swim if you have a pool. With just a little bit of planning, you can host an excellent summer bash.