July 21, 2017

Image from: Pexels
If you also look forward to the weekend after leaving a long and tedious week of work behind, you've clicked on the right kind of post. There is nothing that's more fun than to gather a handful of your best friends for a great night out and forget about your troubles for a couple of hours; although you'll have fun, either way, you can use some of these brilliant ideas to mix it up a bit.
Games Night
Have an evening of playing games like you used to do when you were kids. It will work even better if one or two or your besties have been with you since you were half a meter tall; then you can dig up a few of your old favorites and feel slightly sentimental about it. Cards Against Humanity is always an excellent choice, but don't be afraid to use some older varieties, such as Monopoly or even video games.
Ask your friends what kind of games they have at home – you never know if any of them should stumble over an old gaming console or a board game you haven't seen in years. Whatever you have handy will work just fine, so you don't have to go out of your way to get ahold of something exciting – with a few bottles of wine mixed into it, you're going to have a grand time in anway.
Wine Tasting
Have you ever been wine tasting before? It's expensive and even a bit boring if you're not with the right group of people. Host one at home and you get to choose a few cheapish bottles, taste as much as you'd like, and you don't have to pretend to know anything at all about grapes. Even better, you don't have to line up in a pub somewhere and have to spend time on guys who don't know how to flirt with a girl – when you can stay at home and spend time with each other instead.
To make this about wine tasting and not just to empty a few glasses until you get a headache, it's fun to write down your opinions about each bottle. You can prepare blank labels for each, give everyone something to write with, and allow each party guest to add their views to the bottle. The goal is to be as critical with the last as you were with the first – and to have a good laugh when you read the comments the following day.
You can totally do this with other drinks than wine, by the way. A lot of my girlfriends prefer to drink beer over both cocktails and wine; some of them would even prefer to host a whiskey-tasting party, so don't be afraid to adjust this theme as you please. If you want to host a beer-tasting party, have a look at Untappd, by the way, so that you can rate different beer types within the app.
Whether you're in the mood for fancy cocktails or simply a homemade meal with your best pals, you're in for a treat. These ideas can be used for any fun weekend with the girls or to celebrate a special occasion – the world is your oyster, you know. The best part is that you don't have to go out to have a great time together; you just have to be together.
July 21, 2017
Making it in the big world as a model can be a difficult task. Whether you want to model for clothing photoshoots or walk down a runway in lingerie, there are some tips that you could take on to increase your chances of being employed.
Find your hairstyle
Visit a stylist and discuss options for your hair. You could try out different styles and see which suits you the most. Trying styled wigs is a great way of testing out styles without actually having your hair cut.
Once you have found the style you want, then make sure you keep your hair in top condition. Regular visits to your stylist will ensure that your hair is always looking it's best. Try not to go for anything too dramatic, because models need to be versatile and able to adapt to what is needed for the job.
Keep yourself healthy
Models in general have to keep an eye on their weight and shape. There are often specific sized people that companies are looking for. Make sure you eat well and exercise regularly as this will keep you in tip-top shape.
Eating a good diet and staying hydrated will also keep your skin in the best condition possible. Having glowing skin will be a major advantage when agencies are looking to employ.
Have a portfolio
Having professional photos that you can display on your website and social media is essential. Hire a trusted photographer like red bank photographers to take your photos. It's always best to pay for professionals to take your photos rather than try and take them yourself.
Even though nowadays you can take crystal clear photos on your phone, let the experts use their equipment and give you the best chance to get yourself noticed.
Know your style
Versatility is important, but you need to stick to your own style. Make sure your clothes are properly fitted. This includes your underwear. Having a correctly fitted bra can make all the difference with how you look.
Being consistent with your style will also give potential agencies an idea of what you look the best in, and whether you will fit in with their needs. If you're feeling like you aren't sure of what your style is, why not check out these tips on how you can freshen up your style.
Smile!
Even though models aren't always smiling in photoshoots, having a killer smile will give you a massive advantage. Take regular trips to the dentist and have your teeth cleaned, use whitening toothpaste and make sure you regularly brush your teeth. If you have misaligned teeth and can't afford expensive work on your teeth, consider getting yourself some veneers.
If you follow these tips, you'll be sure to find yourself some work. Another thing to keep up to date is your website and social media. Post regularly and make it clear on how people can get in contact with you. Browse the internet for agencies looking to employ models too, don't just wait for them to come to you. The more you get yourself known, the more likely you are to find work.
July 21, 2017
Summer is well and truly her,e and so are the days where we are basking in the sunshine and enjoying being outside. However, there are some summer days that can become a little unbearable. The humidity is hard to handle, the heat feels like it's too much and you are desperately searching for ways to keep cool. I thought I would share with you some of the easiest ways you can bring your body temperature back down to earth. I hope they help you keep yourself cool on even the hottest of days.
Use your air conditioning unit
Your air conditioning unit is possibly the first thing you turn to on a hot day, so don't delay and switch it on. However, if it hasn't been used for some time, you may find that it isn't working as it should be, or not even at all. This is when services from websites like www.onehourac.com might be about to help you out. Air conditioning can keep your home cool on even the hottest days, providing you a haven for when things get too much outside.
Enjoy ice treats and drinks
Nothing screams summer than enjoying an ice treat or drink straight from the freezer. However, it is also a great way to keep you cool and regulate your body temperature. Consider making your own from fresh fruit juices and adding things like yogurt or fruit pieces. There are plenty of recipes online on websites like www.marthastewart.com. Furthermore, why not create some of your favorite alcoholic or non-alcoholic cocktails and freeze them? Creating your very own icy beverages to enjoy in the evening.
Keep blinds and curtains shut in your home
When the sun shines into your home through the glass, it starts to heat up the room, which can mean that come bedtime your bedroom feels unbearable to sleep, or you can't relax in your kitchen or living room. Try and keep blinds and curtains shut throughout the day. The darkened room should remain a few degrees cooler than outside.
Change your outfit regularly
Not many of us need an excuse for an outfit change, but summer does mean changing your clothing regularly to keep you cool. Sweaty clothes can make you feel warmer during the day.
Open up the windows at night and first thing in the morning
The coolest points of the day are just before the sun rises and after it sets. The temperature drops a fair few degrees giving you the perfect opportunity to open up the windows and doors in your home and to let the cooler air in. This can help to cool your home down, enabling you to have a better sleep.
Stay in shade at the hottest points of the day
Finally, it is important for you to remain in the shade at the hottest points of the day. While still warm, the shade is a few degrees cooler than being out in the direct sun. Offering you a break from the rays. This is also important for taking care of your skin and health while out in the sun.
I hope these tips help you keep cool on a hot day.
July 19, 2017
As a way of saving money, it appears to make a lot of sense to buy an older home for renovation purposes. After all, if you can get a house for a bargain you should go for it, but there are various factors to bear in mind when you are going for an old property. You may think that it is saving you money across the board, but it could be a more expensive option than purchasing a new house. Let's have a look.
The Common Household Issues
For any house that was built prior to 1980, it is very likely that it will have asbestos problems. You can check with the local authorities or call professionals to try and see if asbestos is present, in which case it can be removed safely, and it's also worth consulting asbestossafety.gov.au for more detailed information. But there are also other common issues you could find such as old electrics which are unsafe. You can also factor into this weather damage to the roof and the costs involved. It is in this respect that you may feel that in buying an old house that you may have bitten off more than you can chew.
Can You Invest The Time In Renovating The Property?
This is a question that you really need to know the answer to because the question of time and money in renovating an older property means that it can take longer than a lot of more contemporary homes. It's on these occasions where you might consider bringing in professionals in every single aspect of the renovation. There are renovation companies, such as therenovationcompany.com.au that promise a quick turnaround which is always an enticing option if you don't have the luxury of time.
The Many Perks To An Older Property
With all of the downsides, there are a lot of potential benefits to owning a home that is considered "old." Apart from the original features which can be hard to duplicate, the location is usually in a very highly desired area because as cities tend to grow outwards over time, the older homes are in locations that are close to downtown areas and nearby to amenities and employers. The convenience of reduced commuting times, as well as easier trips to the shops, make an older home a big draw.
The Neighbourhood
Older homes tend to be located in more established neighbourhoods with people who are committed to their local area and community and are long-term homeowners meaning that they have a vested interest in the future of the area and so this can be a highly desired factor of purchasing an older home.
Older Homes Have A Lot Of Potential!
If you view an old home as a blank canvas even within a desirable area, the worst types of homes can be turned into a potential money spinner. If an old home with a poorly designed kitchen and a bad quality garden is your idea of a challenge, then you can transform this into a property that is not only a highly desired one but also one that can increase its appraised value as well as the resale value when the time comes.
July 19, 2017
All weddings seem to follow a set format; ceremony, reception, some sort of food, and a night of entertainment. It's a nice guideline to follow, but you should also feel free to have something unique for people to talk about at your wedding – besides you and your partner, of course. Whether it's something useful for your friends, or a way to make more memories, the following ideas will have people talking about your wedding at your 50th anniversary.
Childcare
It can be tricky deciding whether to invite friends with small children. Of course you want them to be there, but they'll have to decide between keeping the kids entertained or hiring a babysitter so they can partake in all the fun. Make the decision for them by hiring a wedding nanny for the big event. Set them up in a room near the reception and stock the room with snacks, games and a portable DVD player to keep them entertained and make sure there's a soft sofa and blankets for those inevitable naps. Mention to their parents that they can check in on their children whenever they want. Your friends will thank you for your thoughtfulness, and remember your wedding as a rare night off.
Food trucks
It's tough catering for so many people, especially if they all have different dietary requirements. Instead, why not hire a few food trucks to park outside your venue for a few hours. You could hire one vegetarian truck, one hot dog and burger truck, or just a big pizza truck to keep everyone happy. You could supplement the food from the trucks with a few salads, fresh beverages, and some small desserts to go with the wedding cake.
Photobooth
Usually, you'll have a professional photographer walking around taking pictures of everyone, and, of course, everyone will be taking their own shots and selfies on their smartphones. However, you can take more memorable photographs, and add another unique feature to your wedding by getting a Wedding photobooth and Giant LOVE letter hire to decorate your dance floor. Everyone can wear funny hats, giant sunglasses, or feather boas in the pictures and instantly have a hard copy to take home. It could be a long time before all your loved ones are in the same room again, so this is a nice souvenir for them to treasure.
Keep everyone dancing
If your wedding venue has a dance floor, you want to make the most of it by getting everyone dancing. This can be a bit challenging is most of your guests are shy about their moves. To add a little encouragement, request songs that are special to specific guests. For example, if you and your college friends had a special song that always got you dancing, have the DJ play that song and request that they all dance with you. Special dances don't just have to be reserved for your partner or parents; after all, your friends have lived through this relationship with you too.
July 19, 2017
Whether you live in a high-rise apartment, a small house in the suburbs, a tiny kitchen doesn't have to be so. Large kitchen dining rooms have so much space that often it's not even used. But, with smaller rooms, it sometimes feels like don't have enough room to put a coffee mug down, let alone eat or cook comfortably. It can feel like you're in a gulag, cramped, poor air circulation and not enough natural light. However, you can transform your kitchen dining room in a couple of days in a way that doesn't skimp on space nor style. You just have to hit a few key points in your redesign journey.
Downsize to upsize
Cramped spaces affect our moods, after all, we're not field mice, and we need to stretch and spread our wings in the comfort of our own homes. Therefore, less is more, especially when there's limited room. Typical kitchen fixtures are for average size rooms and let's face it; you don't have room to spare. You don't need the most heavy duty, top of the line cooker, microwave, washing machine, dishwasher or even cabinet. Downsized fittings won't make meal prep and cooking a chore if you fit replacements that are more effective and efficient. Small, more modern appliances are often quicker to action. Taking out large items in the room, can open up space and make it feel more spacious.
Source – Max Pixel
More natural light
One the simplest techniques to expanding the feel of the kitchen are to use glass as a more frequent material. Cabinets that have glass incorporated into their design reflect the natural light already present in the room, amplifying size and visually expanding the space. Equally, in the dining area of the room, try a glass table to brighten the space in which you sit down to eat. The door and windows could also be replaced with new glass to not only add value but to let more sunlight in than older glass that's become opaque. Clay tiles with a sheen finish can reflect the light even more and give your kitchen a slight sparkle.
Straight edges
Cupboards and drawers can often have handles which stick out, and if the layout of the room isn't neat, you can find yourself swaying and zigzagging to keep from feet, shins, and knees banging of them. With the aid of a seasoned and professional construction company, you can formulate a better layout where cupboards are better positioned to make use of natural light, and away from the cooking spots to give you more headroom. More importantly, with a redesign of the cupboards, straight lines can open up more space to where you need it, and take it up where you don't.
Image credit – Miserv
Redecorate your mood
Vibrant colors for the walls counter the wood and softens edges. Pastel bright colors are a good idea to pair with whites, so they contrast each other, as well as juggle the light even more. Bold schemes such as red and blues might be better suited to larger rooms because they signify strength which a spacious room has. Smaller rooms do better with yellows, greens, oranges and with some exceptions, light blues.
July 18, 2017
We all want to believe we take excellent care of our homes. It may appear at first glance, but there are a lot of things most people do to their homes that causes damage which isn't that obvious. Check out this guide and make sure you're not making similar mistakes in these areas!
Hardwood floor
Hardwood floors are incredible when it comes to stylish interiors. They're easy to lay out and reduce the amount of dust that in your home. They don't attract allergens the way carpets do. They're also tough, lasting a lifetime if you're careful. In fact, the use of certain types of wood can mean that the looks can actually improve with age! You don't want to waste the potential of a good hardwood floor.
Unfortunately, the knowledge that hardwood floor are resilient and easy to clean leads some people not take adequate care of it. Sure, it's not as soft and stainable as a carpet, meaning leave their shoes on indoors. But the bottom of your shoes may have loads of small and gritty materials, even if they look clean. This causes scratching, even if minor. This is partly why homes with hardwood floors should also feature nice rugs. This article shows just how well a rug can complement a home. Of course, there are even bigger scratch and damage risks, such as furniture and other large items. Be careful!
Plumbing
Plumbing is everywhere, working away at important tasks. Of course, you can't see it, which can lead to an "out of sight, out of mind" problem. The health of your plumbing should never be out of your mind, no matter how easy it is to forget about it!
A lot of people have bad plumbing habits; you need to get rid of yours ASAP. The most common is allowing things to go down the sink drain without thinking about the consequences, or even pouring them down there purposefully. Coffee grinds is a common item. Each coffee grain is tiny, so it seems fairly innocuous. But if you also have an oil buildup, then the coffee and oil can mix to create a demonic sludge that really does a number on your plumbing. You should throw coffee grinds outside with your plants, because it makes for great organic mulch. For everything else, get a clog catcher!
The air
We're often sending harmful stuff into the air at home without realising it. The chemicals you use to clean the bathroom and kitchen sends chlorine and a bunch of other toxins into your home's atmosphere which don't do your lungs a whole lot of good. And what about those antiperspirants, hairsprays, and fragrances? The average household contains loads of solvent sprays and other chemicals which cause damage to the air in the home, as well as the environment at large.
Be cautious with what you're spraying around and cleaning with. Replace solvent sprays with roll-ons if you can. Make sure the home is well-ventilated so it gets plenty of fresh air, and consider getting rid of some of those harsh cleaning chemicals. Use organic options instead!
July 18, 2017
Who doesn't love a modern home nowadays? Sleek, clean and utilitarian designs are in fashion right now and it's one of the key things that new home buyers are looking for. They love the fresh look that modern house gives, and they also love the technology that goes into a modern home that helps to improve their lifestyle in a variety of different ways. It goes without saying that modern home design is going to be here to stay for a long time.
There are many ways to achieve a modern home. From the decor to the technology used, we'll be diving into four different points that will help you decide on the best home renovations and improvements to perform in order to bring your house into the modern age with a bang.
Internet Connectivity
Who doesn't have an internet connection nowadays? They're affordable, accessible and can enhance our lives in a thousand different ways. However, there's more to internet connectivity than just having a connection. You see, the things we do on the internet nowadays demands fast connections. If you love streaming the latest shows to your main television while your kids play video games in their room, then you're going to need a fast connection to handle the load. The more people that are in your home, the more likely your internet connection is going to be used by multiple people at the same time. What's also important is that you focus on upload speeds in addition to just download speeds. For some reason, internet service providers tend to hide the upload speed because they think it's not as important. However, if you want to upload YouTube videos, social media photographs or even work remotely from home, then you'll need a good upload speed as well. Make sure your home has plenty of WiFi access spots and consider extending the range with a WiFi extender if your home is large. A good way to test your WiFi quality is to take your phone to various parts of your home and perform a mobile internet speed test. This way you can determine what parts of your home have a poor WiFi signal and where to strategically place the extender to ensure every wireless device in your home gets a good signal.
Environmental Awareness
Bringing your home into the modern age isn't just about the appliances you use, but also the knowledge you have. Environmental awareness is all about living green. For instance, using a home solar power system to collect renewable energy from the sun instead of just relying on non-renewable sources to power your home. It also means starting up your own home garden to grow your own sustainable sources of food such as fruits, vegetables and herbs. It takes a lot of planning, but it ultimately brings your home into the modern age because you're showing people that you are aware of not just design trends, but also environmental changes are alterations in the climate. This will ultimately give you the knowledge you need to live green and utilise modern technology in order to achieve your goals. Just remember that modern living isn't just about having flashy devices and appliances—it's also about understanding the environment around you.
Focus on Minimalist Decor
One of the most iconic types of interior design to make your home look modern is to utilise minimalist decor. There's a saying that minimalist decor is all about doing more with less, but that's only scratching the surface. Minimalist decor involves using some very neutral colours such as whites, greys and light colours. This is to emphasise the lack of clutter and the abundance of open area and space that is present in almost any minimalist's home. Minimalist decor is all about having things that don't stand out and aren't flashy. For example, your chairs should be functional and clean instead of loud with bright colours and crazy patterns. Wood textures and furniture are often used in minimalist design due to its soft, neutral balance of colour and relaxing design. To truly embrace the look and feel of minimalism, you'll need to declutter a lot of your house and organise your items based on priority. A good place to practice this would be your bathroom. Instead of having every single makeup product or shower and bath item out in the open, try to reduce the number of things you leave out. Organise based on the reason you go into the bathroom. If you brush your teeth, then you'll want to open a small cupboard and take out your toothbrush, paste, floss and so on. Once you're done, you can put the items back in and close the cupboard. Similarly, if you plan to have a bath, then keep a box or cupboard available to store bath creams, salts and so on.
Smart Home Technology
Lastly, we can't forget the possibility of introducing smart home technology into your house to give it a more modern feel. There's nothing quite like being able to turn the lights on at home while you're still in the office, or cranking up the heating while you're cuddled up comfortably in bed. Make sure you install these devices with the help of a trusted electrician because it's easy to mess these up. You don't want a badly installed app on your phone to crank up the heating accidentally during the summer and you want to ensure all of your smart home technology is working efficiently. This requires a good WiFi router and if you have a large home, then your smart home devices will need to be in range of the router in order to work properly. There are some security concerns, but as long as you don't hand out your WiFi password to random people they have no way to actually access your devices. From voice-activated lights to a fridge that can automatically restock itself, there's no shortage of fantastic ideas that you can utilise when your home turns smart.
July 18, 2017
We can all fall into a rut when it comes to our style. What once used to make an impact on ourselves and others can become a bit outdated, or simply not as head-turning as it used to be. But there's no reason to let this get you down, because it presents with the perfect opportunity to reinvent your look! Nobody should stay stick with the same old style for too long, so let's make a change. The good news is that you don't have to have a complete overhaul of your style: a few subtle changes will do the trick.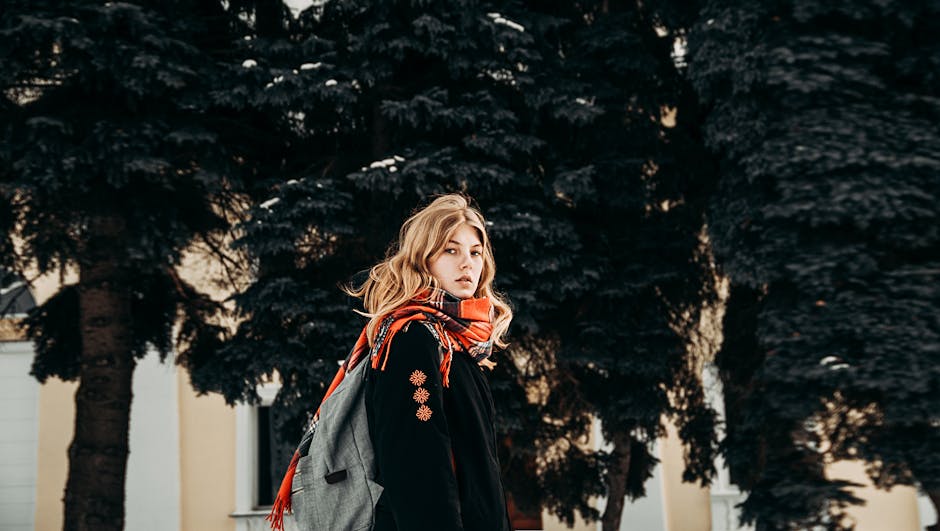 Source: Pexels.com
Hit the Salon
Few things can define our look like our hair style. It can change the entire tone of our look. If you want to freshen things up, it might be a simple case of hitting the hair salon and getting a new style. Before you go, take a look around town or at the celebrities with the best hair for inspiration. The great thing about hair is that if you decide it's not you, then no worries, you can get the style changed again or wait for the hair to grow out. If not the salon, you can even mix up your hair just be brushing differently than you normally do.
Small Changes
Few people have the budget to splash the cash on a whole new wardrobe just when they want to look a little bit different. Instead, you can change your look by updating your accessories. This is cost-effective too because unlike clothing you get to wear/use your accessories every day. You can buy things like jewelry, scarves, hair accessories, or bags to mix up your look. It's always the little things that make the most impact!
Power of Makeup
And talking of small but powerful changes, why not find a new makeup routine and change your style in a quick, easy to do way? Ditch the old trusty favorites, and find a new makeup products line that will become your new go-to when it comes to creating your signature look. When deciding what your new look should be, it's worth keeping in mind the features you want to bring to the fore, how much time your makeup routine will take in the morning, and the latest makeup trends.
Seasonal Scents
Everyone has that one perfume that is, unequivocally, "their" scent, but you're not tied to it. Play a round with new smells and find one fit for your new style.
Find Your Edge
A lot of people play it pretty safe when it comes to their style, but if you're bored with your current look, then this might be the opportunity to push the boat out a little bit and find your edge. You can do this with your makeup, clothing, accessories, hairstyle, or anything else that you showcase to the world. If you're looking for inspiration, take a look around town and find a person who has a style that you like, and then use it as a basis for your new look.
July 18, 2017
Whether you have a surgery that's optional or necessary, it will be a while before you're back on your feet. The hard work doesn't end because you're surgery has been successful; if anything, the road to recovery is going to feel like more hard work because you're under strict instructions from your doctor, and you're trying to avoid further injury during your recovery. Fortunately, there are a few ways you can speed up the healing process.
Minimally invasive surgery
Recovery times are usually very long because your body has to heal from the incisions just as much as from the actual procedure itself. Fortunately, surgical techniques have made dramatic improvements in recent years to reduce recovery time. Most surgeons will present you with a plan to perform laparoscopic surgery, also known as minimally invasive surgery. This means that the surgeon will make the smallest incision in your body and use a telescope and long, fine caliber instruments are inserted into the abdomen to see and perform the surgery. These incisions heal faster, thus reducing your recovery time. Either way, your doctor will always tell you how long it'll take you to get back to normal.
Prevent infections
The quickest way back into an operating room is an infection, so you need to know how to prevent them. Always keep your wounds clean and dry – if your surgeon has told you to avoid baths and showers, then ask for other options – and always wash your hands before touching it or changing the bandages. In fact, washing your hands is always the best thing you can do to fight infection.
Be careful when coughing or sneezing
You don't realise how much a cough or a sneeze can jolt your whole body, until you're trying to keep a wound closed. If you have an abdominal incision, you can do some serious harm to your incision if you cough or sneeze the wrong way. A new incision isn't very strong and a violent sneeze can actually cause a surgical incision to open. If you feel a cough or sneeze coming on, brace your incision with your hands or a pillow to keep it in place.
Look out for blood clots
Your risk of developing blood clots increases after surgery, and some of them can make their way to the heart, lungs, or brain, preventing adequate blood flow to these organs. The best way you can prevent blood clots is to move around as much as you can after your surgery to get the blood flowing, but only do so within the limits of your doctor's advice. However, if you notice any pain or swelling in your leg, the skin of your leg feeling hot or discoloured, or the veins near the surface of your leg appearing larger than normal, then contact your doctor immediately.
Adopt healthy habits
A healthy diet, gentle exercise, and quitting smoking will help you recover more quickly than keeping your poor health habits. Take this opportunity to develop a much healthier lifestyle post-surgery.