June 29, 2017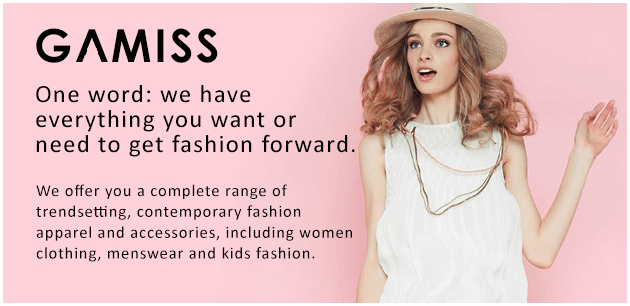 As you can always see to this blog, tyngc.org, that only blog up these online shops which Ive already tried and been satisfied on their services already hence you;d be know on which shop you should try out and get your shopping done as I've already tested them out. Today, Let me share again this one awesome online shop called Gamiss.com where all the lovely and chic pieces were houses. Actually, I've known this shop for quite a while now but I haven't tried to buy any until last week when my sister needs a wedges to kill for her company meeting and yes I did bought one and with my surprise the shoes went home for like 3-4 days right after I purchased it days back hence I am recommending this shop to you as you also in lookout for the promptly in their shipping and yet the products were also in quality like the branded ones.
Rivet Platform High Heel Boots
The shop has all the High Heels available today in the market and they did have some flats too and others. You can always check the shop yourself and see over their huge amount of selection in their differ fashion finds. And to those men who wanted to get their shopping done online as well, no worries as the shop, Gamiss.com, has it's section meantly for men and they did have all the dope and swag pieces there too that can make a man looks more neat and manly. I actually bought some for myself which got me shoes cool light trainers and some summer shorts to kill. Please do check the shop now and buy till you drop!
Cut Out Floral Print Tankini Set
And to those women who have still summer vacation in planned, I think you should consider having the micro bikinis at the shop because this piece was the one most talked about by the fashion enthusiasts online hence you might wanna get it yourself, too?
June 27, 2017
When you have a baby on the way, one of the major things you need to think about first is the home you are bringing them back to. Regardless of what kind of home you actually have, you will need to ensure that you are doing everything to make it as ideal as possible for the new arrival. There is actually much more to this than people realise, and that is what we are going to take a look at today. Here are some of the things that can really help when you are making your home as perfect for the baby as possible.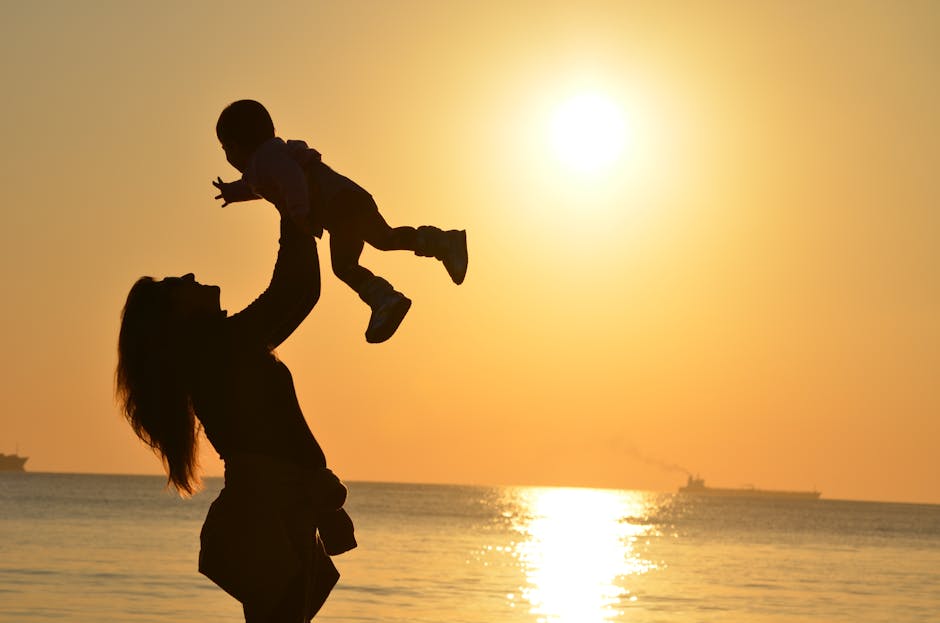 Why Owning The Home Helps
If you don't own your home, it does not exactly mean it is a huge problem for your new baby. After all, they won't know the difference! But there are a few ways in which being the homeowner can actually make it a lot easier on you as the parent. For a start, let's not forget that babies can be very messy. When it is your own home that is becoming messy, it doesn't matter quite so much. You aren't thinking about the deposit, so you don't need to worry as much. It's also helpful to be a homeowner for financial reasons. For a start, if you ever need some emergency cash (which is quite often as a parent), then you can look at the many secured homeowner loans which are available. But it's also a case of being in a stronger financial position when they grow up. It means you are more likely to be able to leave them something, and that can be fantastic to know.
The Never-ending Task Of Babyproofing
We all know about the potential difficulties inherent in babyproofing. But something that new parents often overlook is just how constant this process actually is. It is not just something that you do once and then can forget about forever. Instead, you will need to always stay on your guard and be on the lookout for any potential problems which your home might have for your baby. There is so much to think about here that most parents get a headache – just make sure that you stay on top of it as best as you can.
The Need For Space
You can reliably and reasonably look after a child in a home of any size, as many poorer families know too well. But if you have the means you might want to try and create a home space which is as spacious as possible, especially before your baby arrives into the world. After all, having a child is messy, and the more space there is, the better and less stressful it is for everyone involved. Make sure you arrange your home so that there is as much space as possible. It really does make a world of difference for you and your new baby, and will mean that you can keep it cleaner too.
June 26, 2017
Most people love the idea of having a beautiful home. Having furniture which matches the walls, floors, and other items in your space is a great dream to have. But, unfortunately, life usually gets in the way of this sort of goal. Most people are too busy to invest hours and hours keeping their home clean, let alone spending the time styling it. So, if you fall into this category, you need some alternative options. Thankfully, you have plenty of them. And, to help you out, this post will be going through some of the best ways to do it. So, now, you just have to get hunting.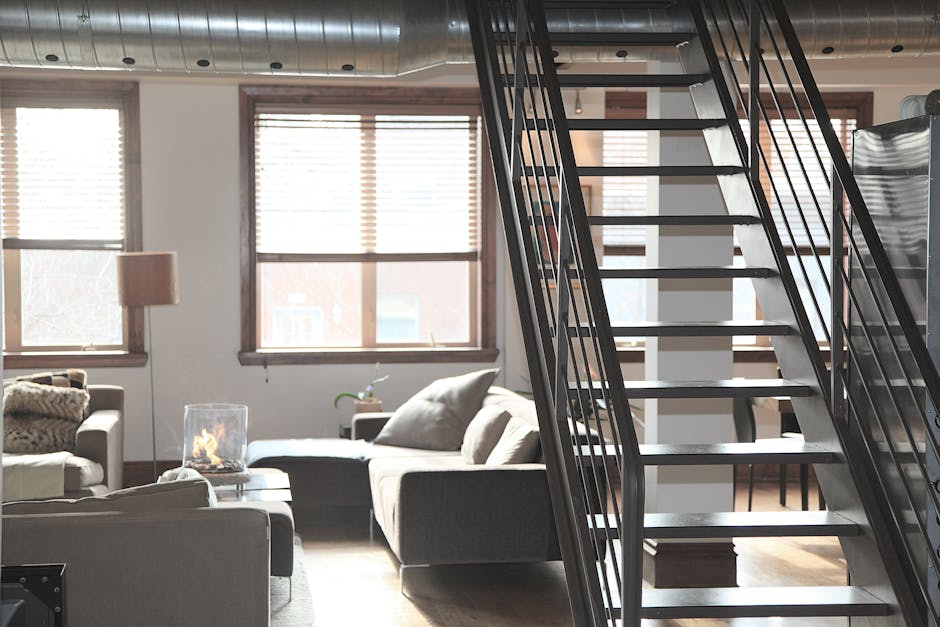 One of the biggest issues people have in their home is decorating. Usually, doing this will mean having to remove furniture from a room, removing old decoration, and applying the new stuff. Altogether, this can take a lot of time, especially when you only have the evenings to do it. But, the walls and floors in a room are crucial elements to its design. Depending on whether you rent or own your home, you have different options. For those renting or leasing, you could simply move somewhere with decoration which better suits your desire. This is the best way to get something cheap, without much effort. If you own the place, though, you might have to hire someone to do the work for you. This won't cost too much, though. So, for a lot of people, it will be worth it.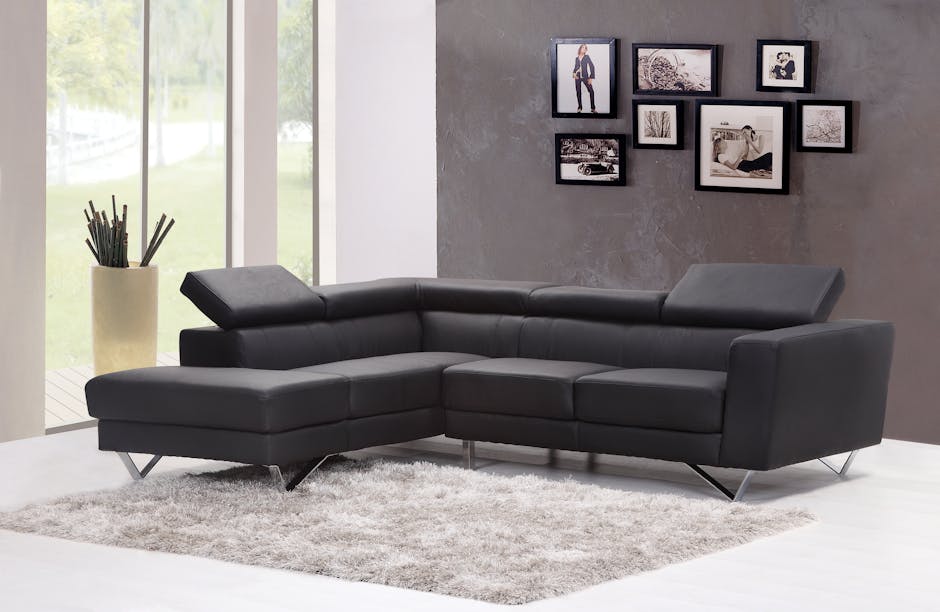 Of course, this only covers a small part of the way a room looks. Most rooms will have a variety of different items of furniture in them. But, choosing the perfect options for your home could be hard. The options for owners and renters are the same here. Though, you'll have to take a different route for both of them. In the case of ownership, you might have to move, if you simply don't have time for furniture. Of course, you could pay someone to come and design the inside of your home. But, you could be better buying somewhere already furnished. Likewise, renters could use companies like STL City Wide to get their furnished home. Choosing an option like this will make it much easier for you to get a place fast. The company you choose will help you to complete the process, taking much of it out of your hands.
Some people won't have time for even the most basic jobs in their home, let alone decoration and choosing furniture. For these people, their life will be too busy even to clean. But, a dirty house will never look nice. This can be quite the issue to find yourself in, not having enough time or energy to clean. It never has to be this way, though. Instead, you can use the services of a cleaning company to handle this work for you. This could help you to get the work done to a higher standard than you would manage yourself. And, it could also help you to keep your cleaning a lot more regular.
Hopefully, this will give you a good idea of what needs to be done, if you want to start having a home which is perfect in your eyes. Most people see this as an impossible feat. But, with the right help, it's possible to make any house into something you love.
June 21, 2017
Urban life isn't for everyone. There are many cons to consider such as higher cost of living, greater air pollution, greater noise pollution and often higher crime rates. However, there are also many pros to living in a city. If you've been considering packing your bags and making the move, here are some of the reasons for leaving rural life that should be on your mind.
Making new friends
Living in a small town or rural community can often be limiting when it comes to having a social life, more so when you're younger. Cities are by their very nature full of people, giving you countless opportunities to meet new friends, business contacts or even potential life partners. There are clubs and groups for every interest and plenty of bars and hangouts for all kinds of people. For those feeling isolated or in need of some new contacts, moving to the city is recommended.
Cutting out the commute
If you currently commute into the city but live on the outskirts, fuel prices or train fares could be costing you a lot of your wage, not to mention the time that it takes to commute. Living in the city you may not always save money due to higher living costs, however you will give yourself more free time. There are many companies that offer short term rentals which may be ideal for giving you a taster of city living allowing you to see exactly how much you benefit as opposed to living rurally. By living closer, you may even be able to walk or bike to work, improving your fitness.
Access to better jobs
Whilst there are more jobs in the city, competition can often be even fiercer. However, the calibre of jobs is likely to be much better. You're more likely to find a job suited to your interests and goals. Cities may also have many easily accessible training and qualification courses that can allow you to broaden your skills. It's recommended that you find a job first before making the move so that you have the security of an income first. However, those with the finances behind them may be able to do this the other way around.
Access to better schools
If you've got kids, it's likely that cities are going to have a better choice of schools. Many (but not all) of the most prestigious schools are also located in cities. If your small town or village doesn't have any good schools nearby, moving to the city could a way of improving your choice.
Access to better healthcare
Cities will always have hospitals on their doorsteps. If you need regular medical checkups and are sick of travelling miles to see a doctor, moving to a city could give you better access to the care you need. You may even be able pick and choose your hospital or find a specialised clinic to your needs rather than simply making do with the only local care you've got.
June 20, 2017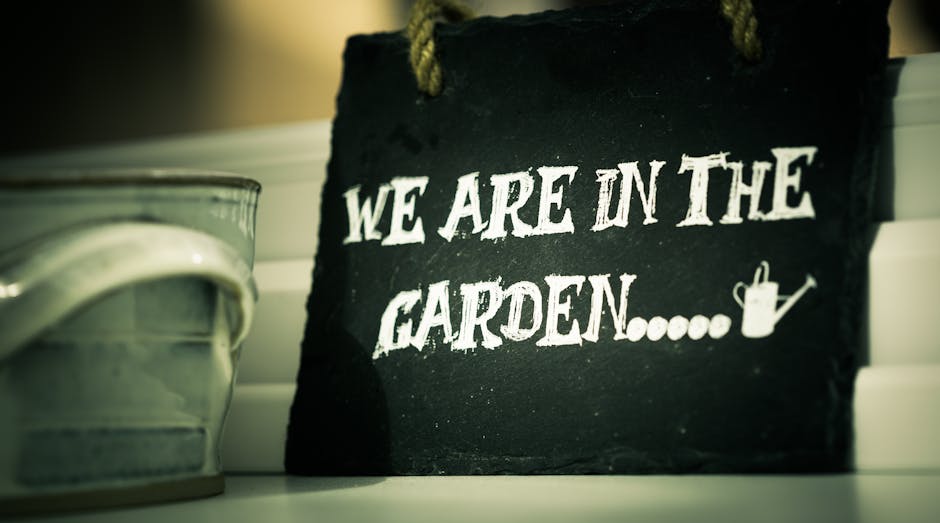 The garden is one of the most important and essential areas of any home, and yet it routinely suffers the fate of being overlooked. Most people do not really make the most of their outdoor space. That's a real shame – a well-tended garden can work wonders for the home in general, and it can be fun keeping it that way too. But it's also true that the garden can be a fantastic space for entertaining guests, so long as it is treated as such. If you're wondering now whether your garden is party-ready, take a look at the following. Here are some of the vital characteristics of a garden that's ready to party.
It's Tidy
First things first, you cannot reasonably expect people to enjoy their time in your garden if it is not tidy enough for them to do so. Keeping the garden clean and tidy can be surprisingly tricky at times, but it is also vital if you want to use that space for such a purpose as this. If you need to clean up your garden fast, then you should try to work on the biggest items first. This means generally getting your garden into a state of repair, by cleaning up any gardening debris that might be lying around and any rubbish that might have accidentally found its way there. After that, it is a matter of tidying up the smaller areas. As long as your garden is clean and tidy, people are much more likely to be able to enjoy themselves, whether you are hosting a garden party or just a house party which spills out into the garden.
It's Well-Lit
Nobody wants an accident to occur, and let's be honest – this can be much more likely at a garden or house party. You will need to make sure that your garden area is safe for people to wander into, and that is part of the reason for the previous section. However, another important part of this is ensuring that the outdoor space is as well-lit as possible. You will need to go out of your way to find some decent lighting, just to be sure that your garden is a safe space for all. There are many outdoor fixtures which you can use for some flood lighting, and this will generally be the safest bet when it comes to keeping the garden well-lit. Looking after everyone's safety is hugely important, so make sure that you bear this in mind.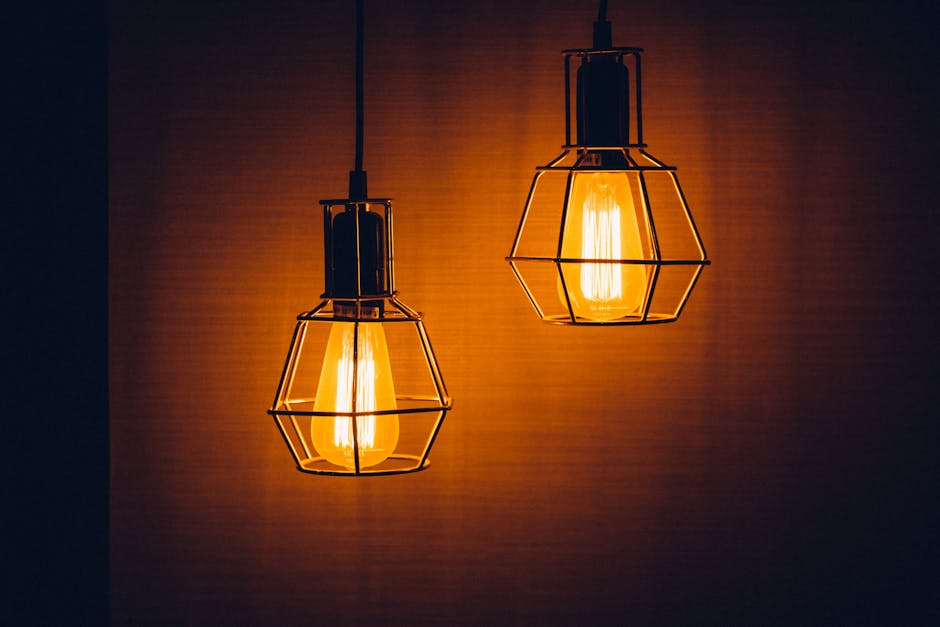 There Is Ample Seating
It's surprising how often people forget to include seating in their garden, and yet many guests would argue that it is one of the most important parts of the whole area. If you are hosting a party exclusively in the garden, then it is going to be particularly important. Make sure that you go out of your way to find the right kind of seating, and plenty of it too. You will want to do everything you can to ensure that your guests are as comfortable as possible in your garden area.
June 20, 2017
If you'd like to invest in some cool new appliances for your kitchen, whether that be because you've had some extra money come in, or you would just like to improve the look, and the way you prepare things, then searching through the newest raves is a good place to start.
There are many things that are brand new to the market, or have been around for a while but have only started to get popular now. So have fun browsing the stores and shopping online for them awesome buys.
Pots and pans rack
If you're sick of all your pots and pans scattered around the cupboards and work surfaces – there's no need worry about that clutter anymore. There are many stunning racks that can be attached to the ceiling or the wall and hold your appliances.
If you're feeling creative, you could even make one yourself out of some polished wood and a few hooks.
Porcelain divided skillet
If you love to cook, but absolutely hate the washing up part, why not spare the extra pan and use a divided skillet instead? This means you can cooks two different things at the same time – in the same thing, without it merging together. This is great if you are cooking for people that share different food interests, as you will be saving so much time, while pleasing everyone.
Tea kettle
Now it's one thing to have a usual kettle to boil water in, but if you like drinking tea in particular, then why not invest in something more suitable? Tea will never have tasted so good, that's why it's definitely worth investing in the best tea kettle that you can get your hands on. Not only are they pretty to look at, but you will be able to taste a big difference too.
Tunnel toaster
If you want to keep up to date with the newest technologies, then you will need this toaster. Besides having a versatile temperature control, a defrost button and a reheat option, it also slides in and out vertically, so you don't have to struggle with trying to pull out hot toast as you burn your fingertips on the top of the toaster.
You just slide out the tray and collect your reward. – Because of its interesting structure, you don't have to restrict yourself to just bread either; you can fit all kinds of shapes in like croissants, baguettes, and even bagels.
Bottle magnet holder
Whether you're a beer drinker or not, these magnetic strips will securely hold any beverage bottle as it suspends from the ceiling of your fridge. Not only will you be showing your friends the inside of your fridge every time they come round (because it looks so cool!) But it's also a really efficient way to keep your drinks cold, while still having enough room to store your other items.
Now you've been given some ideas, have a walk around your kitchen and see what you think needs improving. Or maybe you just need to have a big throw out altogether to get rid of unnecessary clutter.