April 20, 2017
Visiting London doesn't have to be the touristy experience that you've probably heard of. Sure, it's full of amazing sites, attractions, and different cultures, but it's just as easy to have a home away from home experience in this big city. Want to know how you can enjoy an experience like this? Read on…
Cosy Bars and Pubs
London is known for its numerous bars and pubs. However, if you want a home away from home experience, you should make sure you visit the cosy places – not the places that are going to be playing house music at 3am! Here are a few examples of some of the places you could stop for a casual drink, or even just a breakfast tea:
The Fentiman Arms, Vauxhall – you'll find this place on a quiet street near Vauxhall station. Expect a roaring fire and an amazing Sunday dinner.
The Dog & Fox, Wimbledon – spend an afternoon by the fire in a true countryside feeling pub. Not too far from the city, you won't believe how chilled out it is.
Nightjar, Hoxton – has an historical era theme, as well as awesome cocktails. You can relax in the low lit room to the jazz music in the background.
Of course you don't have to visit a pub or bar in London if you don't want to. There are plenty more peaceful experiences and suggestions on the list for you to enjoy!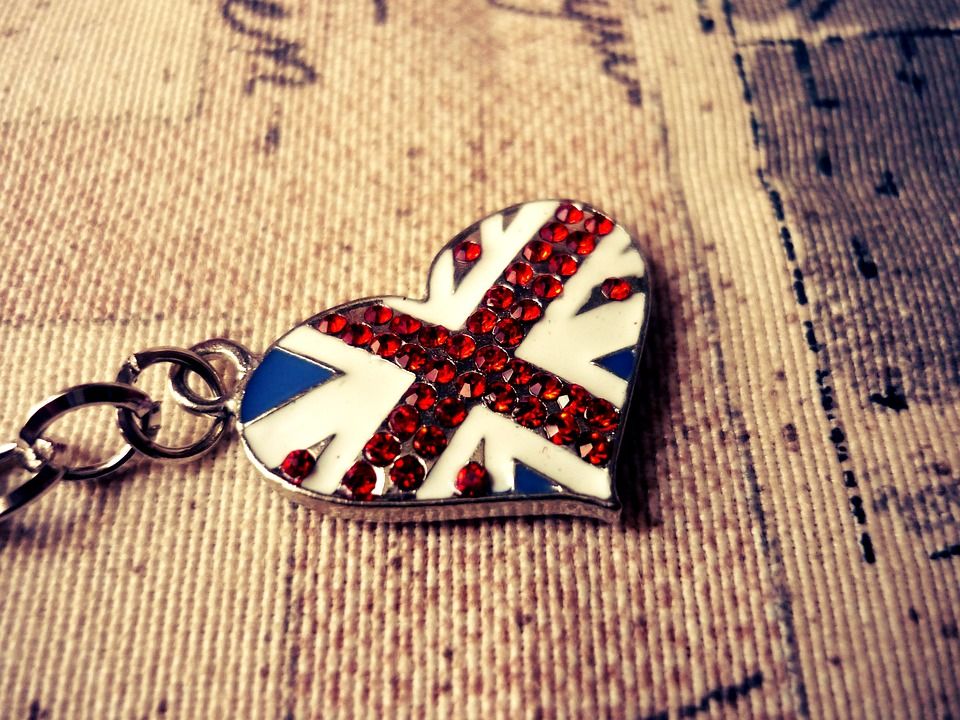 Finding The Right Accommodation
You will be looking for something charming and comfortable when searching for the right accommodation in London. Don't automatically think that a hotel or even a hostel is best.
You could find a great homestay in London that will make you feel right at home.
Queen Charlotte's Cottage, Kew
This place is the perfect sanctuary when you need some time to yourself. It's the end of a secluded paddock in Kew gardens; an 18th century rustic cottage built for the royal family.
It's open during spring and summer, and perfect for those who want a little tranquility.
If you like places like this, it could also be a good idea to visit the lovely 'meanwhile gardens' – a temporary green place created to add colour to a place that had recently been cleared of crumbling houses.
Daunt Books, Marylebone
This is an old Edwardian store with oak paneled galleries, making it one of the best bookshops in London. It isn't uncommon to spend hours exploring the pages here; you'll find children and adults alike exploring the eclectic range of reading material calmly. Free cups of elderflower cordial are usually on offer too, so there's no need to leave for refreshments.
Dulwich books in West Dulwich is a good contender, although much smaller.
Garden Museum
This is possibly the most peaceful museum in London. You can view Knot garden, as well as tools, paintings, and any documents relating to gardening. Plus, it's free!
There are so many cool things to see and do in London, many of them cheaper and more calming than you might think. Leave your own thoughts and comments below!
April 20, 2017
The technology that we literally have at our fingertips these days is pretty astonishing. All that we can access is right there in front of us. We can talk to friends that are miles away, even in different countries or time zones at the touch of a button. We can order food and have it delivered in a couple of hours. So with all of that in front of us, our social lives should be the best they've ever been, right? Wrong! For many people, they aren't, and they need a bit of a shake up. So here is how you can use technology to help improve your social life, and not just let you become a recluse.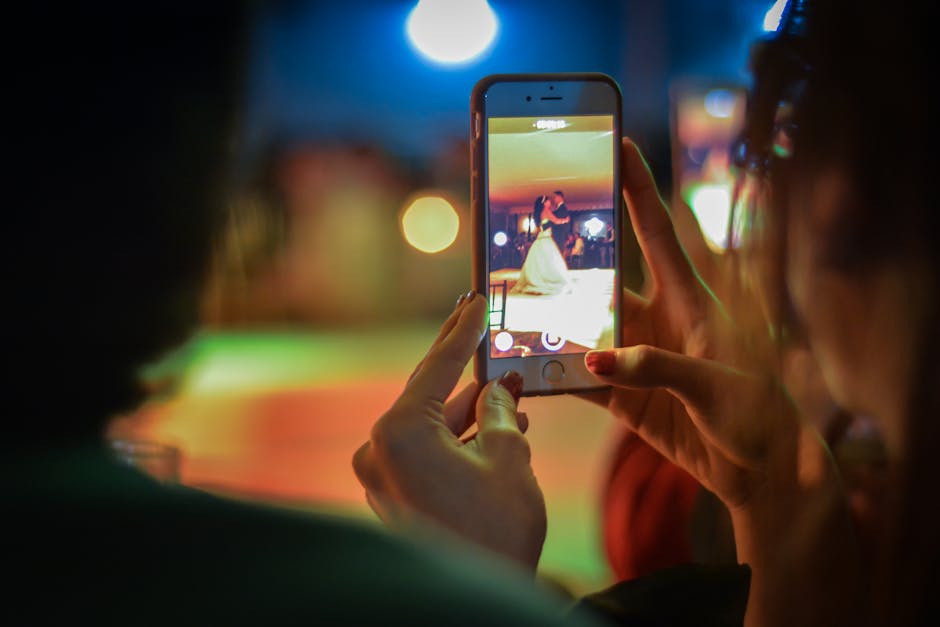 Go Live!
If you're at an event or somewhere that you want to tell people about, then how about going live on your Facebook page or your Instagram profile? First of all, people will get notified that you are going live on your page, so they can join in and see what you are doing. So it is a great way to reconnect with other people, especially those that you haven't seen in awhile. You get to see who is logging on to see you, so it gives you the chance to 'talk' over it or to even reconnect after you've finished the live broadcast. If your friends are going somewhere that you want to be at, then you could always ask them to go live so you can see or hear whatever it is.
Video Calls
The only problem with going live on social media is that there are certain restrictions. If you're at a concert or a gig, for example, the feed would be cut off because of copyright infringement purposes on the songs. So you can always use video calls too if you just want to be more specific with who you are sharing with. You can do this on social media platforms too, as well as on your phone with apps like Skype and FaceTime. With all of this, though, it means that your phone has to be in good working order. So if it isn't working at it's best, and you could look into how circuit board repairs can save your cell phone, as well as other storage or data problems that could be slowing it down. It also pays to have your charger with you or a backup power source. Then you can keep in touch to your heart's content.
Use Locations
If you are meeting friends for a drink, then you can easily send them your location in an app like WhatsApp. You don't need to know the address of where you are either. You can simply press send location and choose who you want to send it to. It works well if you're on a night out or a festival or gig too. Then you can meet up quickly and easily.
Connect Your Calendar
One of the great things with smartphones is that they can connect with our apps. So we can get notified when it is people's birthdays, or certain dates to remember. So make sure you connect your calendar to them, so you're always up to date with what is going on. You can also sync calendars with other people, such as your partner or best friend. Making plans was never so easy!
April 20, 2017
Image source
No matter what you're into and what ability level you're currently at, there is undoubtedly an exciting adventure waiting for you in Canada.
Whether you're new to the world of adventure activity vacations, or a seasoned veteran of the adventure scene, visiting the world's second biggest city will not disappoint. So, make your application for entry at https://official-canada-eta.com, book your trip to the bustling North American country and take a look at these trip ideas is you want more activity and excitement in your life:
Skiing in Whistler
Whistler is, without a doubt, one of the most impressive places to ski in the world, as anyone who tuned in to the Winter Olympics back in 2010 will know. With almost 200 longer than usual trails, and a staggering vertical drop of 1609 meters – higher than any other in the world – if you want to challenge yourself while wearing your skis, Whistler is the only place to be.
Watch Whales
If you want to start your period of activity and adventure in Canada in a gentler way, might I suggest whale watching? Canada is home to the longest coastline in the world, which means that there are ample opportunities to spot marine wildlife, including seals, dolphins, and most impressive of all, killer whales. Take a boat trip around the coast, and you're sure to be exhilarated and excited when the killer whales, porpoise and orcas make an appearance alongside the ship.
Chase a Storm
Vancouver Island on Canada's west coast is home to some of the most impressive storms in North America, if not the world. So, if you're a thrill seeker who wants to be right where the action is, booking a trip to the area during storm season is guaranteed to get your blood pumping. If you want to play it even just a little safe, book one of the many storm watching tours that set off from Tofino, instead of going it alone, or check out https://www.wickinn.com/winter-storm-watching for more information about storm season and how you can make the most of it.
River Kayaking
There are few places in Canada where you can't go canoeing, but the Nahanni National Park Reserve is undoubtedly one of the best. The first Word Heritage Site in Canada, this wild and rugged area is home to the South Nahanni River, with its rapid moving white water that rolls through over 500 kilometers of rugged mountain. As you kayak your way through the park, you'll see the Mackenzie mountains in all their glory, get a glimpse of wild wolves, bears and moose and experience an adrenaline rush or two as you hit rough patches in the river. Perhaps, it's not one for the faint-hearted!
Peek at Polar Bears
Polar bears are magnificent creatures, and they're more than a bit intimidating too. So, if you want to combine awe-inspiring sights with adrenaline pumping activity, head to Churchill, where you'll be able to observe polar bears as they go about their day hunting, traveling and sleeping, from the comfort of a purpose-built buggy.
I hope you have an exciting time in Canada – it's certainly the best place for it!
April 19, 2017
In England and Wales in 2014, there were just over 250,000 marriages. With that many events, and each one necessitating that the happy couples' family and friends be invited, the number of invites that each person gets can be quite overwhelming. Some estimates suggest that of those invited to local weddings, 20 to 25% of people decline to attend, and this number increases to 30 to 35% for destination weddings. There are lots of reasons why someone may choose not to attend a wedding (especially if they have to take holiday days off work to go) but one reason may be that they are invited to so many that they cannot keep up. This is especially true if you and your friends are in your 30s, a time of life when everyone seems to be getting married. Of course, a wedding is all about the bride and groom. The day is for them and if they enjoy it then nothing else matters. However, it is all the more special if everyone you care about is there to share in your happiness. Besides, if you are going to throw a party for everyone you know, you should try to make it as fun and extravagant as possible. If everything goes to plan, this will be the only time that you do it. Here are five ideas for making sure that your wedding is as fun for you as it is for your guests:
While it may represent a greater expense, hiring a live band is worth it. Wedding DJs can be relied upon to play the big hits from a few years ago and the anthems that everybody loves from the 70s and 80s but if you want to have a real atmosphere, hire musicians with charisma. Many bands who make themselves available for weddings are versatile and can take requests. Besides, at the end of the night when the band goes home, you can always play ABBA if you must.
Another potentially expensive thing to consider is an open bar but it really does make people want to come to your wedding because everyone will be in good spirits.
Everybody has been to so many weddings that the routine is becoming rather familiar. There is the meal, and then the speeches, and then the cake and then dancing. Whatever you have for your wedding breakfast (and you'll likely need to cater different things for vegetarians and so on), you should be inventive with your cake. Perhaps instead of chocolate, go for a Wedding Cheese Cake. Another cute idea is to have loads of little cupcakes instead of one big one. It is cheaper and you can make sure that everyone gets a piece.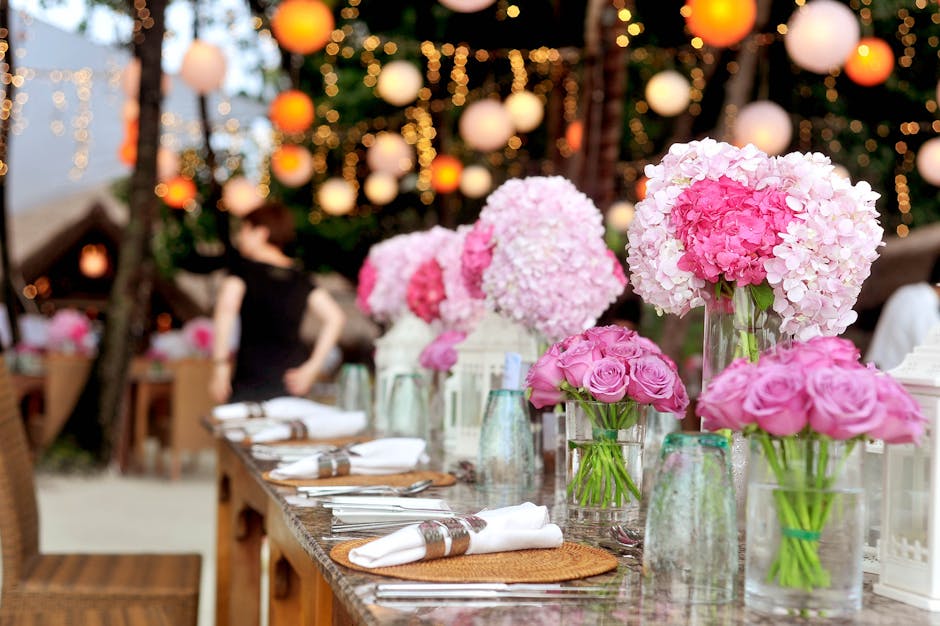 Something that your friends with kids will thank you for is getting something that will keep the little tykes entertained like a bouncy castle. Weddings are a chance to catch up and it is made a lot harder if your child is sulking and wants to go home.
While your friends and family are important, you should not feel as if you have to entertain them all day. Make sure to hire a car so you can make your exit and get on with the rest of your lives.
April 19, 2017
Traveling enriches your life. It helps you see the world and experience new things, perhaps learning about yourself along the way. Unfortunately, it doesn't always go to plan. There are often times when something goes wrong, either because you've made a mistake or through no fault of your own. It can cause you to panic, especially if you're in a foreign country. You don't know what to do next and how to get your plans back on track. If you find yourself feeling a bit lost and unsure what to do next, there are some steps you can follow to get things sorted.
Take a Deep Breath
Before you do anything else, take a moment to calm down. Unless you or someone else needs to seek medical attention or remove yourself from danger, you have time to get yourself together. When you're away from home, something going wrong can cause you to panic about what you're going to do next. You need a clear mind if you want to come up with a solution to your problem. Make sure you're somewhere safe and sit down to relax for a bit. Have a drink and maybe something to eat, and tell yourself that everything is going to work out.
Talk to Someone
Your next step could be to reach out to someone who might be able to help you. Perhaps they can help you with a practical solution to your problem, or they might just give you emotional support. You could call a family member or friends, or maybe you have a tour operator or guide you can call for help. Naturally, if you are traveling with other people, you should make sure you communicate with them. You can offer each other support, and you need to make a decision together about what your next move is going to be. If you're having trouble calming down, try getting in touch with someone back home who can comfort you.
Deal with Any Immediate Issues
If you have any problems that you need to deal with straight away, make sure you do that first. One example of this could be that you have a medical issue to deal with, and you need first aid, or perhaps you find a doctor or hospital. There could be other problems you need to address right away too. Perhaps your vehicle has broken down, and you need to sort out a rescue service to come and get you. Focus on what needs to be done right away, instead of thinking too far ahead to how you will need to change your plans. Take everything one thing at a time.
Explore Other Options
Once you don't have any emergencies or immediate issues to deal with, you can explore your options for making new plans. You're somewhere safe, so you can sit down and do some research online or talk to someone who can help you. For example, perhaps you need to find new transport to get home or to the next leg of your journey. If you've got somewhere you need to be by a certain time or date, it can make things seem more urgent. But don't panic too much. You can always try to reorganize things if you need to. You might also need to do things like look for new accommodation or change your destination. Make sure you know your options before making a decision.
Find the Money You Need
A change in travel plans will often mean needing to spend more money than you had originally planned. That's why it's always a good idea to plan in advance for cash expenses and have an emergency fund you can dip into when you need it. You don't want to be stranded far from home with no way to pay for your journey back. If you don't have the money you need to get where you need to be, you need to find ways to get it. Some people travel with a credit card that they can use in emergencies. Others can ask family members or friends to borrow some money. You might also consider taking out a small loan if you need to.
Put Your New Plans into Place
Once you've decided what to do and you have the money to do it, you need to get organized. You can start putting your new plan in place, and perhaps cancel your original one if you need to. Some things are easy to do online, like booking new accommodation. For other things, you might need to speak to someone directly or call them on the phone. For example, if you need to get on the next flight home, speaking to someone at the airport is probably your best bet.
Dealing with the Police
There might be some situations when you need to deal with the police, although hopefully not because you've committed a crime. It's best to try and sort out any legal issues before you try and leave the country. So if you've had your wallet stolen or been assaulted, make sure you make a report to the police as soon as you can. If you are in trouble, you might need to look for a lawyer who can help you and ensure you don't get in any more trouble. Depending on where you are, you might need to request an interpreter to help you deal with the police.
Visit the Local Embassy or Consulate
If you're in a foreign country, dealing with some problems can be even more difficult. One issue you might face is losing your passport. When this happens, a visit to the nearest embassy or consulate for your home country can be very useful. You might also need to go there for other issues. For example, you might be in trouble with the law or civil unrest might mean you need to leave as soon as possible. The embassy can help you with a range of issues, from getting you a new temporary passport or emergency travel document.
Make a Complaint
If something has happened that isn't your fault, you might want to make a complaint to someone. It could be a tour operator, hotel manager, transport company, or any other body that might have been responsible for what happened. For example, perhaps your flight was canceled or delayed. Most companies will have official procedures for making a complaint before you speak to anyone else about it. You might be able to fill out a paper form, speak to someone in person or over the phone, or complete an online complaint form. If you don't get a satisfactory answer, you should complain to the regulatory body for the industry.
See If You Can Get Compensation
There are times when you might be able to get compensation when your travel plans go wrong. Plus, if you have travel insurance, you might be able to get reimbursement for any unexpected expenses. The first thing you can do is make sure you keep any receipts or evidence of your changed travel plans. These can be useful if you need to prove what happened and why you deserve to get some money back. Then you can check the rules about compensation and how much you might be entitled to. If you have travel insurance, check your policy to see what it will cover. You might be able to claim for lost or stolen possessions, travel cancellations or delays, or medical fees.
If your travel plans don't go the way you want, don't panic. You can get back on track or make new plans with the right attitude.
April 18, 2017
There are many people who are hired to help a wedding go off without a hitch. It might be a wedding planner to oversee the entire day, so you can both relax and enjoy your nuptials together – but many budgets don't stretch to that.
Most budgets, however, definitely do find room for a few essential hires for their wedding day. Obviously, there are the legal requirements such as the officiant and those involved in the venue. Often, you won't have much say on these – you have to take what you are given, especially when it comes to catering staff or similar.
Where you do have say is with your choice of the other hires. That would be the band or entertainers you ask to perform, the wedding photographers that you choose to capture the day, and anyone providing transport. It's these people that you need to focus on – because if you make a bad decision here, then your whole wedding could be in trouble.
Anyone who is involved in the wedding industry should have a proper understanding of the stress that goes into the planning of it. That means they should be ready and willing to answer any questions that you have. If they don't, or query why you are asking, then there's a chance that's a red flag. Remember that you have every right to ask these questions – don't let feeling like it's impolite to ask put the smooth running of your big day in jeopardy!
Question 1: "Have you done this before?"
Someone, somewhere, has to be the couple to take a chance on the first wedding that a photographer, band, or similar works. Obviously… you don't want that couple to be you! Experience is an essential for managing events like these, so don't hold back: ask the question and, if possible, ask for references as well.
It's also important to ask specifics. If you're planning a large estate wedding, then a photographer who has only worked small ceremonies might not be the best person to capture the moment. You want people who have experience working the kind of event you're planning, not just events, period.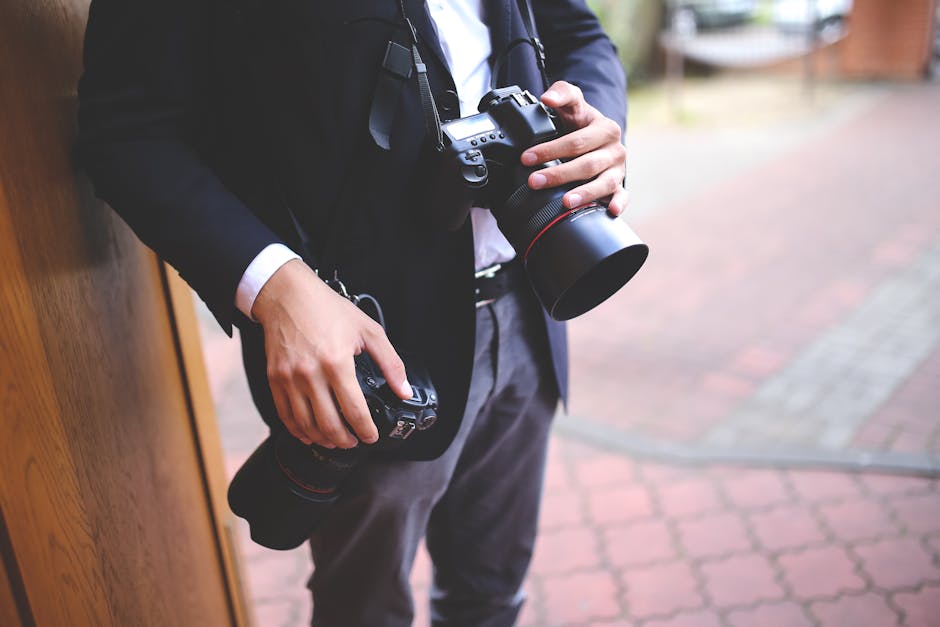 Question 2: "What happens if you don't deliver?"
Unfortunately, problems do happen. Sometimes these happen through no fault of the provider – they get stuck in traffic or such issues. However, if you pay someone a deposit (and potentially a full fee) and they can't deliver, then you need to know what happens about getting a refund.
Question 3: "Can you really do what you say you can?"
Very few people have the courage to speak up and say they can't do something. If you describe an impressive floral array with roses, lilies, and every other kind of flower you can name, to a florist… they're going to say they can do it. They'll take your money, cross their fingers behind their back, and agree it's possible.
So before you hand over your deposit, ask someone to be honest: can they really do what they claim to do? Make it clear you want an honest answer, and you're open to any suggestions they might have to make it more manageable for them.
April 18, 2017
As a bridesmaid, planning the bachelorette party is by far one of the most stressful things you'll have to do, and considering that you'll be dealing with hairstyle mishaps, missing groomsmen, and holding the bride's dress while she goes to the bathroom, that's really saying something! The problem that a lot of bridesmaids have is that they want to throw the perfect bachelorette party, they just don't know what it is. Well, that begs the question: is there such a thing as the "perfect bachelorette party"? Well, yes and no. There is such a thing, but it's not necessarily going to be the same every time. Confused? Don't worry it'll make sense in a minute! One thing you can be sure of is that every bride is different. And if that's the case then why would you throw them the same bachelorette party as someone else? There is no set formula for the perfect bachelorette party; the key is to build it around the bride to be to make it HER perfect bachelorette party.
What does she like?
As a bridesmaid, there's a pretty good chance that you know the bride's tastes pretty well. Think about what those tastes are and try to plan it around them as much as possible. Is she a wine drinker? A cocktail girl? Well, why not start the evening night at a fancy cocktail bar where you can enjoy a classy drink before moving on. If you're having food then what would she like? Is she a home cooking kinda gal or would food from something like www.yourprivatechef.com.au fit her tastes a little better? Take this kind of attitude and apply it everything else as well. The decorations, the transport, the venues. This is your bride's night, and she should feel like the centre of the universe.
Who does she like?
This is where bachelorette parties can get a little awkward. The last thing you want is for anyone turning up at the party when they're not wanted, but you aren't always going to be fully away of how the bride feels about every single person there. You might think that someone from her work is a good friend only to find out that they actually hate each other and the entire evening is going to be incredibly uncomfortable. It's a good idea to run the list of people that you're inviting by the bride before you send the invitations out, just to be safe. Of course, if the whole things a surprise then check with her other friends if there isn't anyone on the invite list who'll ruin the evening.
What's her idea of a fun night?
There are certain stereotypes about what goes on at a bachelorette party and, hey, some people enjoy that. If novelty straws shaped like private parts and nights out on the town are the bride's idea of a good time, then go for it! But think about your bride, would she prefer something a little more low-key and classy? Nothing would be worse than the bride being dragged to a club to go dancing when all she wanted was a quiet dinner with some close friends.
April 18, 2017
There's plenty of advice out there for older women in the dating game. There are self-help books, and movies about bachelorettes making a comeback. We assume they'll be alone forever, and then they meet the man of their dreams. But, you see a lot less about how older men can keep their dating game strong. In fact, the only older single guys we see on screen are bachelors who are still playing the field in an attempt to keep a grip on their youth. What the media seem to have forgotten are those of us who are single through no choice of our own. It may be that we were players when we were younger and forgot to settle. Or, we may have been unlucky in love. Either way, we thought it was about time single guys got a little help!
YOU'VE STILL GOT IT
Rule #1 in the older dating book – keep yourself looking good. We all know this is easier said than done. The wrinkles come, the belly gets larger, and age starts to feel inevitable. But, you aren't going to attract the ladies if you let things slide. Instead, watch what you eat and get into a regular workout routine. A potential love interest is sure to appreciate abs and six packs over a beer belly. Think, too, about using skin products. We know, it seems like a dirty word. But, it'll make a huge difference to your appearance. And, let's not forget the dreaded loss of hair. If you notice yourself thinning, research causes of hair loss in men and do everything you can to avoid the problem. Your bald head may attract the eye, but possibly not in the way you're intending.
GET YOURSELF OUT THERE
You aren't going to meet the one you love if you sit at home all night. Yes, your clubbing days may be behind you. But that's no reason you can't still get out and about. It's hard when your friends have settled and have to be home early to put the kids in bed. But, it's crucial that you keep putting yourself out there. All you need to do is reassess your options. An older man in a nightclub is going to look more creepy than cool. Instead, it might be worth signing up for a night class of some sort. This gives you the chance to learn a new skill, and meet a woman with similar interest to you!
ACT YOUR AGE
The playboy thing may have worked when you were in your twenties, but older women are not attracted to immature guys. You need to start acting your age. Don't fall into the trap of playing the love games of your younger years. Older women like to know where they stand. Chances are, they won't have the patience, or heart, to chase after you anymore. Instead, you need to treat them the way they deserve. Wine and dine them. Act like the mature gentleman you are!
April 13, 2017
Previously, we've talked about how to add some value to your home, so it makes sense to think about some of the issues that could be tearing it down. There are quite a few to contend with here, and you might be completely oblivious to some of them. There could be issues in your home, costing you money and you might not even be aware they exist.
So, what type of trouble are we talking about here?
Literally, Eating The Value!
Did you know that termites are a lot more common than people think? In LA alone, 1 in 5 homes have termites and if you think that's crazy, just wait. According to sites like www.termitecontrolplans.com, termites can cause thousands worth of property damage. While they might not look that fierce, they will eat away at your home from the inside. If you have a lot of wood in your home, it's basically heaven for a termite. They'll chomp through quite happily until you get rid of them.
Unfortunately, getting rid of these mites is a lot harder than it seems at first glance. You will almost definitely require a professional exterminator.
No Changes In Years
When you buy a home, you have to think of it as an investment. As such, you should be doing everything you can to grow what it's worth otherwise it will depreciate in value. For instance, you might not make any changes to your kitchen for five years. If you don't do any renovation work at all, when it's time to sell your kitchen will be completely out of style. You'll have no choice but to accept a lower offer on your home.
Roof Damage
The roof is one of the most expensive areas to repair in a home. Any problem with the roof could easily put off a potential buyer. That's why you want to get your roof checked before you even consider putting it on the market. In fact, you might want to arrange for a roof inspection once a year. You'd be surprised how easily a roof can get damaged due to bad weather, particularly in the winter months.
Dastardly Damp Patches
You must make sure that there is no issue with damp in your home. You might think that damp isn't all that serious. After all, you can clean it up with a humidifier in no time. You can buy a humidifier from a site such as www.boots.com. However, it does depend on what's causing the damp patch to develop. If it's a permanent issue like a leaking pipe, it's just going to keep coming back. Eventually, it will damage the structure of your property, so you need to be careful.
Little Breaks
Finally, don't make the mistake of thinking that buyers won't look at the little details. They definitely will, and that's why you should spend a couple of months fixing anything broken around your property. This could be a loose garden gate or a few marks on the wall in your living room. It all adds up and will ensure you get lower offers than your home deserves.
April 12, 2017
If your six pack has turned into a keg as the years have gone by, and you want to do something about it, you could be forgiven for thinking that you'll have to give up everything you love and out yourself on a hardcore exercise regimen, but that really isn't the case. There are many small changes you can make that will ensure that, in the fight of Man v Flab, man will come out victorious.
Here are several small changes you can make that will, in the end, help you to lose those excess pounds and achieve a better standard of health:
Set a Goal
It might sound like a bit of a cliché, but having a clear, realistic goal in place really can help to spur you on and motivate you to stick to your new workout regime.
Drink Tea
Researchers have found a link between drinking tea and having a lower BMI level. It has to be really green black or white tea though – herbal infusions will not have the same effect.
Cut the Carbs
Cutting down on the amount of carbs you eat is likely to be one of the most effective things you will ever do to get your weight under control. You don't have to remove them completely (unless you want to) but just halving the amount you currently eat will work wonders!
Say No to Soda
You know what soda is? Empty calories. When you drink a soda, does it really diminish your thirst? Probably not. It certainly won't fill you up or give you any key nutrients either. All soda will do is make you fat. Ditch it, and you could easily lose 10 pounds without doing anything else!
Try a Testosterone Replacement Supplement
Low testosterone levels if one of the key things that will leave you with a flabby stomach area, so by boosting your T levels with a testosterone replacement product, you could quickly lose weight as your body starts to build muscle mass more effectively. It'll also give you an energy boost, which will make working out easier, too!
Lift Weights
When you lift weights, you build more muscle, and the more muscle you have, the more calories you will burn. You'll also look more toned when you reach your target weight too.
Increase Your Protein Intake
Lifting weights and eating more protein go hand in hand. Your body needs lots of protein to increase your metabolism and build muscle. Make at least half your plate protein, and you'll be well on your way to winning the battle.
Cycle to Work
Instead of taking the commuter train or car to and from work each day, invest in a bicycle. Cycling is a great activity, and if you use your bike to commute, and you could burn thousands of extra calories a week. It's more pleasant than being squashed in a confined space fighting for a seat, too.
Start with Soup
If you have a small cup of soup before your meal, it will fill you up for a few calories, so that you are less likely to gorge on the main course or have dessert.
Being the victor in the battle between Man v. Food might not be easy, but as you can see, it really doesn't have to be hard either!