April 28, 2017
Life can flash before our eyes and before we know it, we're old, slow and can no longer indulge ourselves in unique and fun activities that we missed out on when we were younger. But until that day happens, here are a couple of unique activities to add to your bucket list. No matter how big or small your current list is, make it a habit of ticking off as many items as you can in a year if you want to get the most out of our short time on earth.
Tour the world
This is perhaps the most common one that people indulge in. A tour of the world to visit many different countries, sample hundreds of cuisines, and meet thousands of people is an opportunity that no one should miss. The world is a beautiful place with diverse cultures and thousands of spectacular sights that aren't done justice through video and pictures. Be it scaling the Great Wall of China or climbing up the Eiffel Tower in Paris, tour the world and explore it with your own eyes.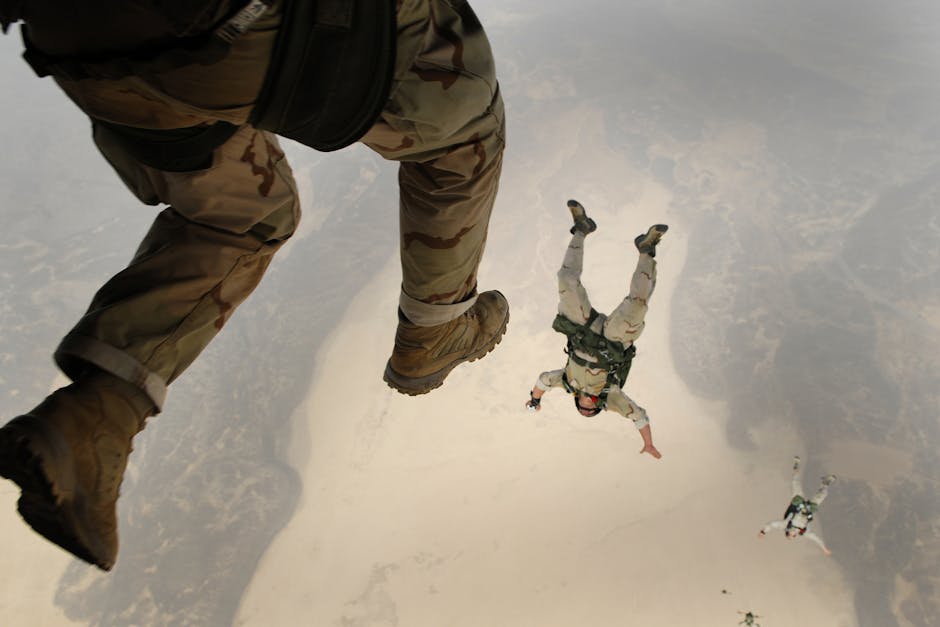 Skydiving
For roughly a minute, you can fly. You can tumble in the air, meet with your friends in air, dive slowly, quickly, or even do flips in the air. It might seem scary at first, but if a 100-year-old grandmother has the drive to skydive, then you should have no problem mustering up the same courage. It's an experience that has to be felt first-hand. Once you go skydiving the first time, you'll want to keep coming back to experience that minute or so of flying.
Flying
Speaking of flight, how about taking the time to learn to fly? It's controlled, a lot of fun, and not everyone can say they've piloted a plane in the air. If you're wealthy, it could even turn into a fantastic hobby that you share with your friends. How about flying you and your friends over to some remote islands in the ocean, or perhaps taking them on an air tour? The possibilities are endless, but do keep in mind flying is an expensive hobby to indulge in.
Explore a cave
There's nothing quite as mysterious and exotic as exploring the bowels of the earth. Whether it's a cave that you can dive in, a cave on the side of a mountain or something deep in the earth, exploring these locations can be breathtaking, wild and exciting. The natural formations of caves make them wonderfully eerie and beautiful and a cave exploration day makes an excellent addition to any far-out holiday you go on.
Diving
We've spoken about skydiving, we touched on exploring the earth, and now let's talk about diving. There are some wonderful sights to be seen in crystal clear waters. With so much aquatic life and a vast ocean to explore, it would be almost impossible to see everything the waters had to offer. Diving is a once in a lifetime opportunity, and depending on where you decide to go, you might fall in love with the unique life that lines the ocean floor.
April 28, 2017
It's all too easy to get carried away with interior design, but have you stopped to think about the exterior of your home of late? Perhaps you're incredibly blessed, and you marvel at the beauty of your home every time you pull up in the perfectly maintained driveway. Or maybe you're not so lucky, and your home could do with a little TLC. If you've been focusing all your attention and devoting all your energy to kitchen tiles, high-pile rugs, and candleholders that are to die for, here are some simple steps you can take to overhaul your home's exterior and add some all-important curb appeal.
The door
The front door is the most logical place to start, being as it is the portal to your magnificent interiors. If you've got a run of the mill front door, this is your opportunity to inject some serious style, and create a focal point, which draws you in, and leaves you wanting more. Go for a bright color, a quirky style or an unusual shape to add more interest and make your home's facade unique. If you don't want to replace the existing door grab some sandpaper, apply a coat of primer and refresh the paintwork. Go for pillar box red to bring an old home to life or a bright aquamarine to reinvigorate a seaside bolthole. If you're keen to add a personal touch, you could custom-design your own sign with the house name or number or even design a new mailbox.
Image credit https://www.pexels.com/photo/door-window-green-house-6620/
The lawn
There's nothing more off-putting than an overgrown lawn and flower beds full of weeds. If you don't want to give off the impression that your home is unloved, paying some due care and attention to the lawn is highly recommended. Use a lawn care calendar to give you some year-round tips that will keep your turf in check, and try and resist the temptation to scalp the grass when it's growing rapidly in the warm summer months. Once you've mowed the patch, use a strimmer to tidy up the edges, and then add planters, lanterns or some police or bay trees to make the area more attractive and homely.
Image from https://pixabay.com/en/house-driveway-lawn-estate-home-1273384/
The porch
If you're lucky enough to have a porch, it's a crying shame not to make the most of it. A porch can give you a cute outdoor seating area, and you can make even the smallest spaces look incredible with a lick of paint, some carefully selected furniture, and a couple of accessories to add the final touches. Think trees or plants in ceramic pots, a bespoke doormat, and a vintage rocking chair or go for something ultra-modern with a hanging egg chair and an industrial-style metal side table.
Image from https://commons.wikimedia.org/wiki/File:John_Smith_House,_Kingston,_NY.jpg
If you've got grand plans for a home makeover, don't use up all your energy on the interiors. If you've got chipped paintwork, a lawn full of weeds, cladding or siding that's peeling at the edges or a door that has seen better days, it's incredible what you can achieve if you put your mind to creating an exceptional exterior.
April 25, 2017
Your personality is something you express in different ways. Your work wardrobe may show the side of you that is professional, sharp and uniform. Your casual wardrobe will reflect your laid-back side. The way you decorate and furnish your home is no exception here, as we stamp our personality in every room, every colour and every accessory we use.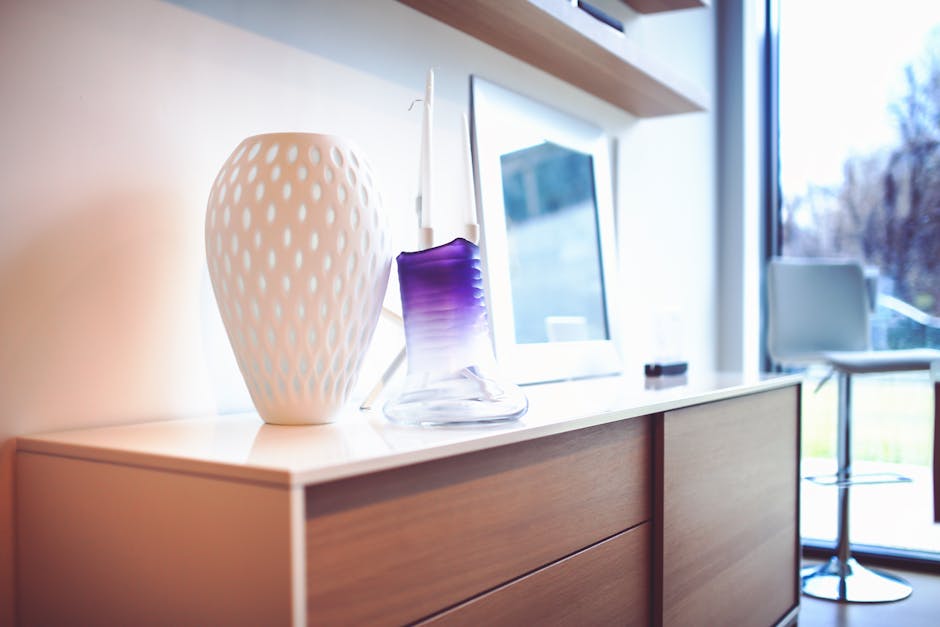 Your living room is your social zone in your house. It's the place you entertain your visitors and your family. It's the place you kick back and relax and the place you catch up on the latest boxset of your favourite TV show. It's the part of the home that is most visible, to guests and to yourself, and so it should be a place you take pride in. People will judge the way you decorate it, even though they shouldn't, so it has to reflect your personality. If you want to learn how you can thread your personality into your home, take note of these seven steps:
Colours: Colour choices for your home say a lot about you as a person. If your favourite colour is deep, seductive red, then it's likely you're a romantic, warm person. Or a serial killer! If you are someone who loves to wear bright colours, then a bright home is going to reflect that. Darker colour choices can show you to be very edgy, very forward and far more extrovert than most. Light colours should be used by those who are more sophisticated, love their space and are confident in their ability to avoid drink spillage.
Furniture: Choosing your furniture is always an exciting part of decorating a home, but be smart about it. When you shop for your living room, think about what your furniture says about you. Luxury Duresta sofas and chairs will tell people you love having guests over and love to dip your toe in a little luxury. A comfortable room means you are a person who values comfort and cosiness. If you prefer furniture that looks very modern and very posh, with sharper edges, you may be the sort of person who still wears their high heels in the house. It's all about finding a great balance.
Rugs: Most people don't think about the importance of their flooring, but they're just as important as the colours you put on the walls or the furniture you fill the house with. Old, shaggy carpets can reflect your personality and make you seem like the old and shaggy one! If you walk into a house and the carpet is full of crumbs and stains, it says a lot about the people who live there and their lack of hygiene. Go bright and bold with your rugs, depending on the room they're for, and your guests will know that you are a bright and bold person who is proud of their house!
Your personality can be shone through every corner of your house. So, take the time to make sure it does!
April 25, 2017
Paris is known around the world as the city of love. It's a beautiful place all couples should visit at some point during their lives. Flights are cheap from other European countries, but you can even get some fantastic deals if you travel from the US. Considering that, we wanted to relay some tips from fellow travelers who've been there before. In this article, you'll find lots of information that should help to ensure you have a memorable time. Of course, sometimes the best course of action is to deviate from the advice of others. So, don't be afraid of going off alone and doing a bit of exploring. At the end of the day, you could discover things other people have overlooked.
Once you've purchased your flights and paid for your accommodation, you're on the road to arranging your trip. As it says at https://etias.com/, some of you might need a Visa too. Get that sorted as quickly as possible, and you can start planning your activities. Many couples that travel to Paris buy specially designed padlocks to show their love. There is a trend whereby happy couples fix their locks to bridges all around the city. The idea is that your names will remain in the city of love long after you leave. It's a romantic idea, and one you should consider before leaving home. There are lots of love lock sellers in Paris, but you'll usually end up paying premium prices.
You'll want to immerse yourself in local culture as much as possible when you arrive in Paris. As most people know, French cuisine is unlike anything else in the world. Indeed, sites like http://www.saveur.com/ list many tasty dishes. Don't worry though; there is no requirement for you to order snails or frogs legs. In fact, France is home to some of the best and most respected chefs on the planet. Chicken is probably the most popular meat, but you'll find thousands of mouthwatering dishes in the city. Take the time to research the most upmarket restaurants before you leave home. That way, you can treat your loved one to an expensive meal one night during your stay. After all, you don't want to spend all your money too quickly. Just make sure you place your booking well in advance. Some of the country's top eateries have a long waiting list.
The Seine river runs through Paris, and it's a lovely place to spend time with your partner. That is especially the case during the evening when people dance along its banks. There are lots of bars and clubs that sit alongside the river. After around 9 pm, older couples are known to dance the tango until the early hours. Many visitors and holidaymakers join them for the festivities. The music from pubs and eateries in the local area bellows out across the river. So, you'll always have a beat to keep your feet moving in time. Dancing and starting into each other's eyes will help you to create memories you never forget.
We hope you have an incredibly time when you visit Paris for a romantic break. Just make sure you research your trip and get the most out of it. At the end of the day, there is no much to see in Paris that you'd struggle to cover everything in a single stay. Still, that just means you'll have to book again in the future! Most importantly of all? Make sure you have fun!
April 24, 2017
There are so many people involved in planning a wedding that sometimes stress is unavoidable. People are bound to clash over ideas, and no matter how much you love your partner, there will be days where you want to punch him/her in the face. So, in order to avoid any black eyes, it's best to prepared for the things that can go wrong and have contingency plans when they do. Here's some advice on how to cope.
Get the Groom Involved
It may not be your groom's idea of fun when it comes to picking out flowers, colours or custom printed napkins. But, there are things about wedding planning that your groom may enjoy. Have a chat with your partner and ask him what he'd like to contribute to. Maybe he has a few songs in mind for the reception or an idea about wedding favours. If there's one thing that all men enjoy, it's cake tasting! So, take that opportunity and make a day of it to spend some time with the man you're marrying.
Bond with Your Bridesmaids
More often than not, at least one of your bridesmaids will let you down in some way. Perhaps she won't turn up to a dress fitting after getting the dates muddled up or it's not uncommon for jealousy to seep in and bad behaviour to ensue. Before you fall out entirely with your bridesmaid, give her the benefit of the doubt. Spend some time with all of your bridesmaids and let them know you're appreciative of what they're doing for you.
Don't Walk on Egg Shells
If your parents are paying for your wedding day, it can sometimes get awkward when it comes to finances. You appreciate what they're doing for you, but it doesn't mean they should have finally word on everything. Some parents can try to live vicariously through their children, forgetting to ask what it is they really want. Make sure you have your say or you may look back and regret it.
Manage the In-Laws
Most people are very lucky to have lovely in-laws. However, this doesn't always avoid arguments on a wedding day. Parents on both sides will have certain ideas about what should happen and what they're entitled to. For instance, some in-laws will want to be named on the invitations, even if they're not paying towards the wedding. It's hard to get your point across, but you have to for the sake of sanity.
Bachelor Party
When it comes to the boys and their bachelor parties, they want to go all out. Trips to Las Vegas, strippers, all nighters, people tied to poles. It gets messy! It's their way of having one last blow out before becoming domesticated. However, your groom has to have his head screwed on straight. The last thing you need is for him to come home with a black eye the week before the wedding. Try suggesting some toned down ideas for his bachelor party so neither of you have to worry.
April 24, 2017
Everyone loves going on a vacation. The idea of taking a break from real life and heading to a place with sun, surf and as many sangrias as you can manage is pure heaven. The trouble with going on vacation is the organisation that comes with it. The lead up to jumping on that flight to paradise can be somewhat stressful, so it's very lucky you have a couple of weeks ahead to destress!
Booking a holiday is an overwhelming experience, especially if you are indecisive about where you want to go and what you want to see. Organising your holiday is more than just getting that passport ready and you don't want anything to go wrong. So, sit back and add our pointers to your checklist. If you've already done them all, then it's a pat on the back for you!
Travel Insurance: It's one of those documents people don't realise they need until they need it. While you may feel invincible, don't forget about insurance. You can always trust yourself to stay safe, but you can't always trust other people to keep you that way! It's not just medical insurances you'll need but insurance in case you have to cancel your trip. It's always better to be safe than sorry. Read more about the different types of travel insurance here.
Home Security: Speaking of safety, think about your home. You're about to leave for a week or two and it's going to be standing empty. Whether you live in a favourable area or not, you need to think about how secure your house is. Do you have extra locks on those sliding security doors? How about timers like these on the lights for the evenings? It's always a good idea to have a friend or neighbour to pop in and check everything is secure while you're away, too.
Visas: Most countries that you can go to let you enter for up to 90 days without a visa. The keyword there is most, not all! Hopefully, you'll have done your research before you travel about the country you are going to, but if you haven't it's time to do that. You need to make sure you're not going to get caught short at the airport when you land. Check before you travel so you aren't stuck in travel chaos!
Documents: If you're organised, you'll have put all your documents into the order you need them. You also should go one step further and scan in all your travel documents and email them to yourself. This way, if you lose the paperwork or they get coffee spilled on them during the flight, you're covered.
Regulations: Check out the airport regulations on what you are and aren't allowed to pack in your hand luggage. Doing this in advance will save you embarrassing situations down the line. The rules change every year, so don't rely on what you were allowed to do three or four years ago!
Your holiday doesn't have to be a stressful one – just make sure you stay as organised as you can and check your list twice!