March 27, 2017
A lot of people think that beauty products are just for women, but these days it's becoming more common for men to use them. The range available might not be the same as in women's products and you might not know which ones are best. Here are a few of the top products for men on the market right now.
Pomade
Pomade is one of the oldest men's products and there are countless different versions of it out there. It is a hair styling product that gives good hold for styles but maintains a wet look. You need to be careful when choosing Pomades because the name is used fairly liberally these days and some of the products labelled with it will not give you the same effect. This one by Blind Barber is one of the best ones on the market at the moment.
Khiels Facial Fuel
Khiels are one of the original and most popular male skin care brands. They offer a wide range of natural skin care for men and their facial fuel is just as powerful as the name suggests. It's a great energizing scrub that will leave your skin feeling fresh and vibrant. Again, this is a fairly expensive one but the quality of the product means you only need a small amount per use and it is definitely worth the investment.
Jack Black Intense Therapy Lip Balm
So, you've taken care of your skin and your hair, but you might still be suffering from dry and chapped lips. Most women's lip balms come with a fruity flavour of some kind and some even have glitter in them so you might want to stay away from these. A good alternative for men is Jack Black Intense Therapy Lip Balm. It is made of natural ingredients, packed with antioxidants and moisturisers, and has a subtle mint flavouring.
L:A Bruket
Beards are back in a big way at the moment so it is likely that beard care may be part of your daily cleansing regime. A small bit of stubble will probably be fine without treatment but if you have a longer beard, using oils on it is a must. One of the best ones on the market is No. 147 Beard Protector by L:A Bruket. It is packed full of natural oils to soften the hair and make styling easier. It also contains a good amount of Vitamin E to promote healthy growth.
L'Occitane Cade Shaving Cream
If you don't have a beard, then you probably spend most of your morning covered in shaving foam. A lot of the supermarket brands can have a bit of a cheap smell and can sometimes irritate the skin. There are some more expensive alternatives out there but the improvement is definitely worth the price difference. One of the most popular is L'Occitane Cade Shaving Cream. It has a a great smoky smell and the shea butter in it helps get a good lather as well as softening your skin.
Hopefully these suggestions will help you get started on your daily routine and get the look you want.
March 23, 2017
Illustration and design is becoming a more popular career pursuit all the time – which means that those who want to do it on a freelance basis are going to have their work cut out for them. If you're interested in this career path,
What do you want to do?
"Illustration" seems like a very handy term, but there are so many different types of jobs an illustrator might do. And one of the best things you can do for yourself is try to narrow down what it is you're going to focus on. Editorial and book illustrations are probably the most obvious ones; in addition to books, you'd illustrate blogs and magazines. Doing character design and concept art for movies and video games is also an option, as is the sort of entertainment art you see in comic books.
Clients or stock?
A lot of people think that freelance illustrators only work with clients. That is, they approach someone or are approached by someone and are commissioned to complete a particular piece for which they receive payment. This is often the most reliable way of earning money as an illustrator, in terms of the size of any one paycheck. But some freelancers actually prefer to work in stock. Stock websites that supply images for the use of others often buy work from freelance illustrators. A one-off payment might be made, or royalties might be sent to you whenever  a piece is used. Those who don't want to keep chasing after potential clients may prefer this way of doing things!
Getting to grips with software
It's not enough to draw with pencil, ink, and paper then upload the piece to the Internet via a scanner. (Though, of course, this depends on what your particular goals are!) Most clients and stock websites are going to want to be able to resize the image as they see fit. This means that you're going to have to get used to working with vector illustrations. So it's highly recommended that those who are interested in freelance illustration get fluent in programs like Adobe Illustrator. If you need any help, you can turn to resources such as Training Connection.
The portfolio
So, first things first: you need a portfolio. If you were expecting me to say "Everyone says you need a portfolio, but that's just a myth!"… well, sorry to disappoint. I have to join the herd and reiterate: you should have an online portfolio. And that means you should have a website that can handle a lot of images. Of course, a physical portfolio is handy, so make sure you know how to properly create both kinds of portfolio.
Finding work
Freelance illustration work can be found in many of the usual job-hunting websites. However, there are two other avenues you should consider. Websites like Upwork bring more of a focus on freelance work. Becoming active on social media and sharing work through there will also help you grab the attention of potential clients. Above all, ensure that your website has clear contact details for those who stumble upon it and want to work with you!
March 23, 2017
Everyone knows that the most important person at a wedding is the bride. It's her day after all, and she can expect to be pampered, as well as have all eyes on her. However, there is some pretty important male role in a wedding as well. You know, folks like the groom, the father of the bride, and the best man, and these guys are going to need some nice gift to remember their part in the big day. Luckily there are some great gift suggestions specifically devised for men below.
Alcohol related
There tends to be a lot of alcohol that goes along with the celebration of marriage, and this is often incorporated into the male gifts for the party.
A very popular gift is a hip flask engraved with the guy's role in the wedding and the date. Which provides a lasting memento of the day.
Or similarly a pewter or glass tankard with the same information. Of course, the benefit of this is that they can use it on the day for the toasts too.
Watches
Another great male gift for the guys involved in the wedding is a nice timepiece to go with their outfit on the day. A smart watch is always a well-received gift, and you can have the back engraved with a message of thanks for their participation.
You can even go for a pocket watch if your wedding is more vintage style. Which can make for some fabulous photo opportunities during the day.
Jewelry
Of course, a classic gift for the guys involved the wedding is a good piece of jewelry. Jewelry can make a fantastic gift for the bride to give her future husband as it symbolizing the lasting nature of their union, and there are so many different items to choose from.
You could get a neck chain, a bracelet, or even a ring. However, it is important to choose carefully as jewelry can be quite a personal thing and it's not always guaranteed that the recipient will wear what you get them.
For instance, older guys might like something a bit more understated like some simple cuff links. While the younger generation may appreciate something a little more edgy like the pieces available at https://www.frostnyc.com. Or you could even try something that is designed and personalized just for them like the items you can commission on Etsy.
Practical
Lastly, a practical gift never goes amiss when you are buying for a man. So consider items like wallets, shaving kits, and Swiss army knives like the ones available at https://www.swissarmy.com.
Leather wallets can be marked with the date, or latitude and longitude of the wedding to make them more personalized. Or just the guy's initials if you want to go for something simple.
Shaving kits are best when they have a metal or wooden finish and are presented in a nice gift box.
Don't forget too that Swiss army knives can also be engraved. Get them in a decent size, though. So the men folk can use the on their next hunting/fishing/camping trip.
March 21, 2017
Travel is something everyone loves to speak about, but far too many people actually take the next step and plan their trip. It's understandable. Travelling makes us anxious. It's unsettling thanks to the amount of media attention horrible incidents such as plane crashes get, and it doesn't make it any easier when we hear about illnesses and diseases that spread around the world via planes and people who travel.
As unsettling as it is, it's important to remember that billions of people travel around the world on a regular basis for the sake of experiencing new things. If you've still yet to feel what it's like to travel, then perhaps it's time to erase that anxiety and give you some reasons to plan a holiday.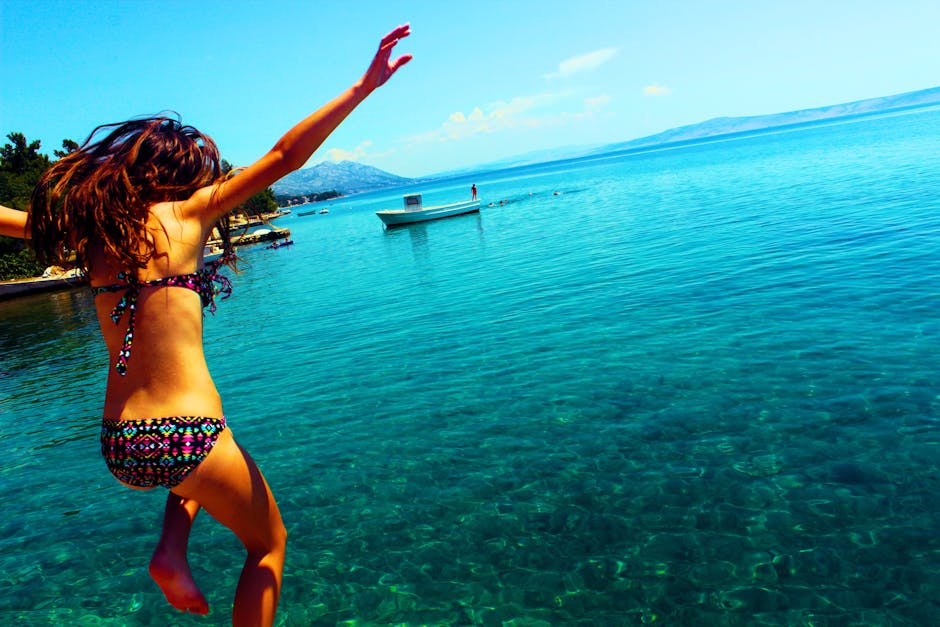 Plan a goal, not a destination
When planning your first holiday, think about what you want to do and not where you want to go. For example, maybe your goal is to sample as much sushi as possible. If that's the case, then you might want to Tokyo, Japan where there are thousands of unique sushi places that range from cheap and plentiful to expensive and exquisite. If you want to see an iconic location such as Mount Rushmore, then you'll need to visit the United States.
Just remember that your goal can dictate where you go. Don't visit a location because your friends recommended it and they said it's a lot of fun—pick something that suits your own tastes so you don't feel like it's a wasted holiday.
Plan your documentation
If you plan to travel, then you're probably going to need some documentation prepared. If you plan to travel within the continent, for example from a European country to another, then you probably don't need a visa let alone a passport. However, if you plan to travel into a country like the United States from somewhere in Europe, then you can visit the official Esta website to get a visa waiver.
In short, they're like visas which are required to travel to certain countries, only they cost less and are quicker to approve. The only downside is that they don't last as long as a traditional visa, but unless you plan to travel to and from the United States on a regular basis, it's good enough for a holiday.
Go with a friend
One of the best ways to reduce your anxiety is to go with friends or family members. Speak with relatives or co-workers and friends to arrange a holiday in the future. You'll have to pick a location that suits the entire group, but it's a lot better than travelling alone if you're not up for it.
Making memories together with your friends is a fantastic feeling, and if you take a suitable camera with you, you can record plenty of pictures and save them as long lasting memories. Keep in mind that planning a holiday with others can take a long time because you need to take time off work together, plan dates and possible save up enough money so you can all have a fantastic time. Plan early, tell everyone you know, and look forward to travelling in a group!
March 20, 2017
When it comes to selling your house, there are certain things that need to be taken into consideration. It's not something to be taken upon lightly; if it is the first time that you have put your home onto the market, you're less likely to know of certain tips and tricks that will get people queuing up at your door. There is a lot to be said for those who can take good photographs of your home, but when it comes to potential buyers wanting a look around and they can't match up what they see before them to what they've seen in the pictures, it's then that you've got a problem. Make sure that everything goes hand in hand and you'll be absolutely fine.
Make sure that it has curb appeal
You'll have people passing by the outside of your house wanting to get a glimpse of it in the flesh – especially if it's been advertised online. Street view can only do so much in giving you an idea of the surroundings you'll possibly be living in. Ensure that the outside of your house is up to scratch; if you have a garden, prune it and mow it and make sure that it's neat looking. Tidy up any paintwork jobs that need doing on the front door and fence, and wipe down any surfaces that have attracted mud. The prettier your house looks from the outside, the quicker you'll be able to sell it.
Choose the right estate agent
Picking an estate agent that will match your needs and be able to offer you a top-rated service is what you need. You'll need to choose a real estate company that has experience selling even the most difficult of properties; it's usually all in the lingo that that the salesperson gives to their customers, the copy that's written on their website advertising your home and how your home has been presented visually. Look for all of these top three things to go for and if they tick every box, stick with them – your home will sell before you know it.
Keep it clean – constantly!
The one thing that you don't want to have to be doing is a rushed clean around and tidy up every time that the phone rings booking in a new viewing appointment. Keep on top of things and make sure that it's constantly in a state that would be better appreciated to sell your home. Once you get it to an easily maintainable level, you won't find it hard to give it a quick once-over rather than starting the cleaning process from scratch.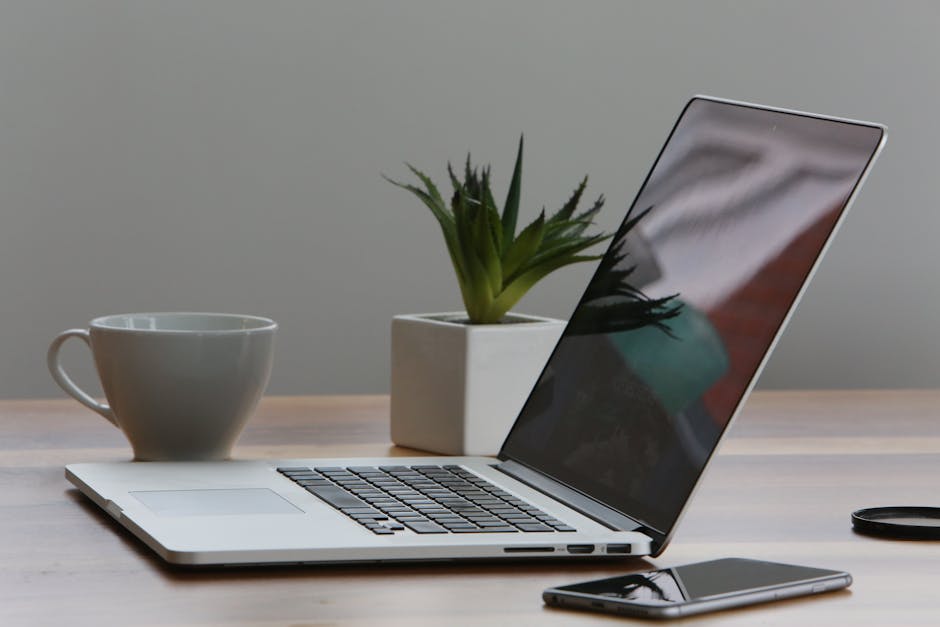 Add finishing touches
Little touches really do make a home. If you add a few plants around the house, put up a few picture frames and generally make the living areas cosy and look like they've been lived in, people are more able to associate it with a place that they would want to live. It's all about relating it back to their lives instead of yours.
March 15, 2017
On your wedding day, you want to look and feel spectacular. In years to come, you want to be able to look through photographs and think that you scrubbed up pretty well. If you're planning your big day, putting your bridal look together is probably your main concern. Here are some handy hints to make sure you're camera-ready and raring to go on your wedding day.
Dress fittings
Your dress should steal the show on your big day, and it's always wise to book a few fittings close to the day. When you order a dress, you've probably only tried samples on, and this could have been months, even years ago. Closer to the wedding, organize a couple of fittings so that you can check that the dress fits like a glove, and you have time for any final alterations if they're needed.
Image credit https://www.flickr.com/photos/lwpkommunikacio/27520857225
Makeup and hair trials
Most brides have an idea of what they would like to look like on their wedding day, but it's always a good idea to book some trials. Even if you think you know what hairstyle you want, you may try it out and not be crazy about it. Organize a trip to the salon, and try some different styles. Take some photographs with you of looks you like, and see how you feel.
Apply the same rules to your makeup trial. Go for varied looks, and see which you prefer. Some brides prefer a natural look while others like to make more of a statement. If you like a bit of both, you could opt for a barely-there look in the day and then add more drama for the reception. If you're doing your own makeup, take a trip to a department store, and try some products. Ask for assistance and recommendations, as you'll probably choose products that are slightly different to what you normally go for. You'll need long-wear foundation, for example, and you'll have to bear photography in mind. If you wear a lot of highlighter, for example, this can make parts of your face look very white and bright on camera.
Image by https://www.flickr.com/photos/125349110@N05/30277601896
Test shots
What you look like in real life and what you look like on camera are two different things. Most of us aren't used to having our picture taken over a period of 10 hours, so it's really useful to book some tests shots with your photographer. Many couples choose to have an engagement shoot, and this is a great way of getting used to the camera, finding out which angles compliment you, and increasing your confidence in front of the lens. Have a good look at the shots, and use them to learn about working your face and your body. It's amazing how different you can look from one shot to the next, and if you know what you're looking for, this will help you to feel more confident and relaxed on the day.
Image courtesy of https://www.flickr.com/photos/darcyadelaide/10430360883
Every bride wants to shine on their wedding day. When your album sails through the mailbox, you want to look through the images with a beaming grin on your face. Hopefully, these tips will ensure that you're the star of the show on your special day and you have amazing snaps to treasure forever.
March 15, 2017
Of course, your wedding day should be the best of times. It is the day when you finally get to commit to your soul mate forever and have all of your friends and family around you to celebrate it. But weddings are often super stressful as well, especially for the two people getting married. Which is kind of a shame because you don't want your special day to be overshadowed with negative emotions! So how can you minimize this wedding stress? Read on to find out.
Focus on the marriage, not the wedding
Sometimes taking a moment to refocus on why you are doing all of this can really help in lessening the stress of organizing a wedding.
Too often it can become all about the party, and impressing everyone. When really it is about the next stage of your relationship. Of course, you want it to be perfect. But even if it isn't, it is survivable, and you can go on to have a happy and successful marriage! Just keep the day in perspective!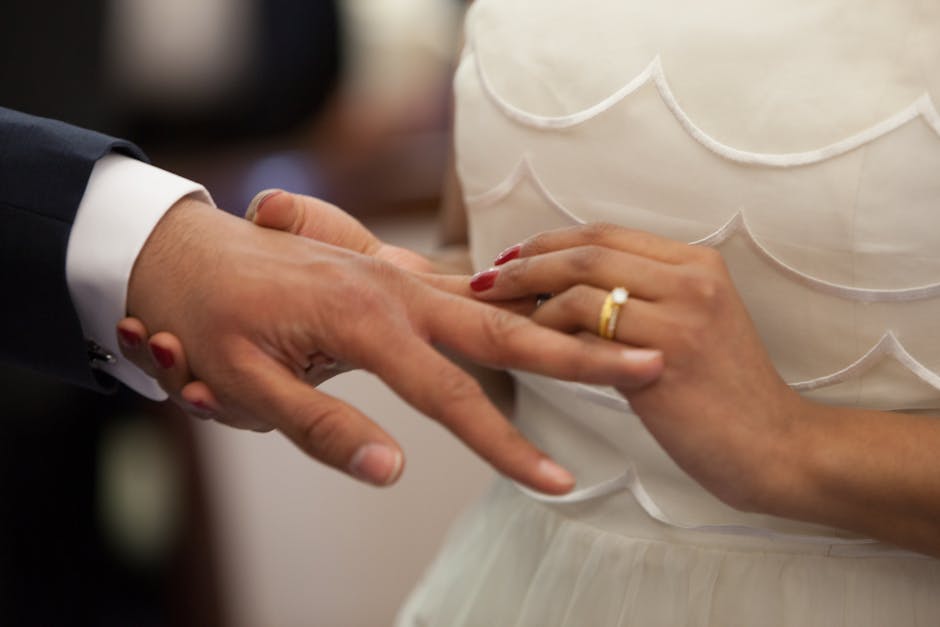 Use a wedding planner
Now a truly clever way of ensuring that you minimize the amount of stress placed on you when you are getting married is to employ a wedding planner. By doing this, you get the best of both worlds.
You still get to make all of the important decisions as to the colors and types of things like favors, and flowers that you will have on the day. But you don't have to do all the grunt work of actually finding those items, and comparing the prices and deal with the vendors. That means you get your dream wedding, without getting to the stage when you start tearing your hair out.
Share out the roles
Another way of reducing the stress on you when you are getting married is to give people in your wedding party very clear roles to complete.
For example, you could be concerned that your out of town guests will need to be shown around, so they don't get lost to on the way to the venue on the morning of the wedding? If so why not ask your groomsmen to go take them out and show them where everything is. Then you have solved the problem without giving yourself anything extra to do.
Take some time to relax
It is also important to not just deflect extra stresses before you get married, but also make some conscious time to relax. Most folks will be pretty excited about the wedding which can easily run into anxiety, and that is if they are not stressing about being the center of attention, or whether Uncle Harry will drink too much!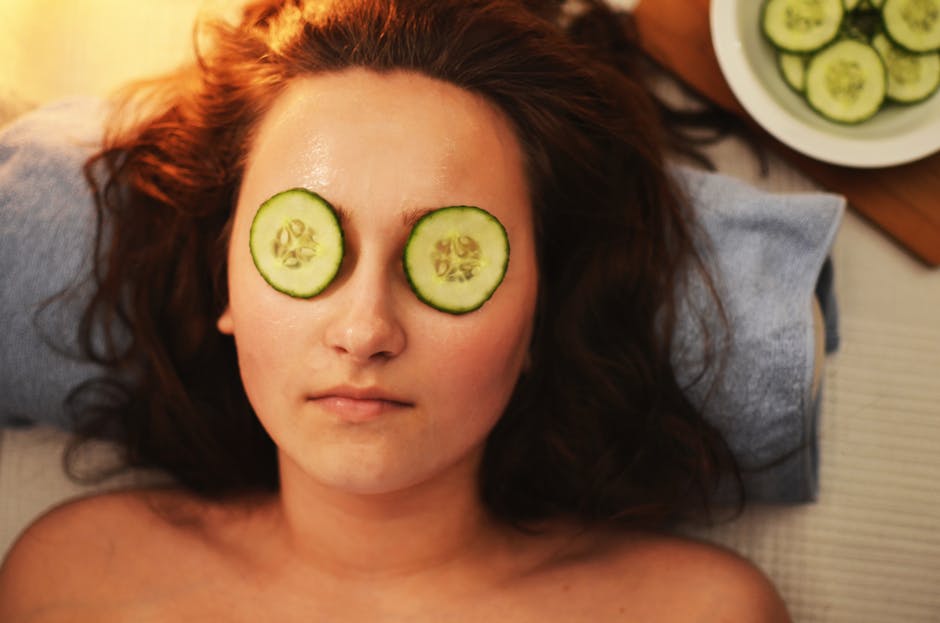 So the night before the eve of the wedding, why not have some time alone to relax in. You can have a nice hot bath and read your favorite book. Or even pop along to a spa for a little pampering before the big day.
In this way, you will ensure that you are in the best position to enjoy yourself once the big day comes and it truly will be the best of times.
March 13, 2017
Looking for the cheap lace wedding dresses in günstige spitze brautkleider but the quality doesn't compromised at all? if so, why not checking this online store that am lurking these days that has all the chic and lovely wedding dresses that you could consider for your own wedding ceremony. The shop am telling you here was the http://www.chicmall.de/.
Shop is been on the web for quite a long time now and as Ive heard they cater some well known personas and fashion icons for the wedding dresses that is means that they are really doing great on their selection of wedding dresses. Also, the price of each of their items were indeed reasonable and you couldn't find any over the web either to the mortar stores in such great and well designed wedding dresses in a very minimal prices. to confirm this, you can now head to the link given and see for yourself on how great this shop is.
And not just that as they are fond on selling some casual and formal dresses too that you can use in any gatherings that may up your way this year and I must say that each of their dresses too are quite fine and nicely done unlike with other casual dresses out there that they dont give or add any details in it for the accentual of the dress alone. You can check their casual dresses category too for the list of dresses they were selling.
As for the shipping fee? well, they can ship out your item free of charge as long you spend the minimum spend to eligible to the free shipping services. You can also check their shipping details first to know on how much you should spend to have this free service on but more or less you can have it if you bought one lace wedding dress.