October 28, 2016
As much as there are some benefits to winter, the freezing temperatures can leave us feeling deflated. And it's not a good time for homeowners as a lot can go wrong when the weather turns awful. But there are a few things you can do to jazz up your home for the cold season. Here is some handy advice you need to keep your home looking great in winter!
Add some seasonal accents
You will be surprised how much effect a few small accents can have to your home in winter. They can make your home feel warm and welcoming, even when the weather is frosty. Candles are a great thing to add to the rooms in your home. Go for a red or orange which are both warm and comforting colours in the winter months. You could even choose scented candles to give the room a delicious wintery smell this year. And even adding a couple of throws and cushions is great to make your home look comforting during the long winter!
Add some warmth to your home.
If you want your home to look fantastic in winter, it's important to add some warmth. A fireplace would be a lovely feature to add; not only does it keep your family at the right temperature, but it adds some character too. And make sure you put the heating on to keep your home free from problems. Keeping your home warm will help you to avoid freezing pipes. After all, if they get frozen, it puts the pipes under pressure which can lead to them bursting. Not only will it cause water damage in your home, but you will have to get them fixed ASAP. You will have to research different companies who can come out and fix it quickly. For example, DM Civil specialise in trenchless technology. It means you won't have much disturbance while they sort out your broken pipes! But keeping your home warm and your hot taps running as much as possible, will ensure you don't run into this, and other winter problems any time soon!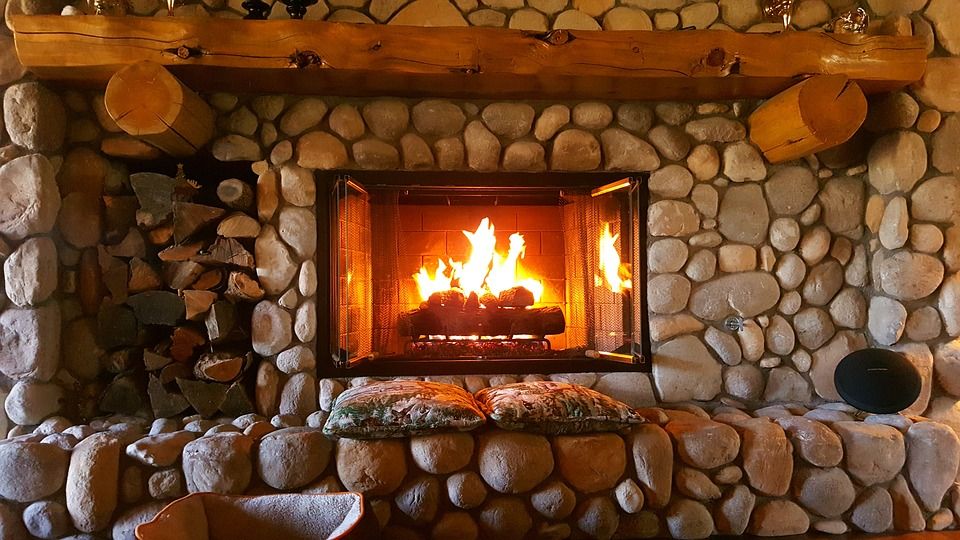 Add plenty of lighting
Winter can make your home look and feel quite dreary. After all, it stays dark during the day and then the sun sets by the afternoon. To help keep your home looking great in winter, you should fill it with light. As we said previously, the right lighting can make it look luxurious. Therefore, add plenty of beautiful light fittings around your home. You might want to go for a charming chandelier will help your lounge stand out. That way, you can put the lights on to help your house look beautiful during the winter. And add some spotlights in your home; it's an easy way to show off all your statement pieces!
And remember it's not just the inside of your home which needs some help during winter. You should make sure you protect your beautiful garden so that it doesn't need much work when summer arrives!
October 28, 2016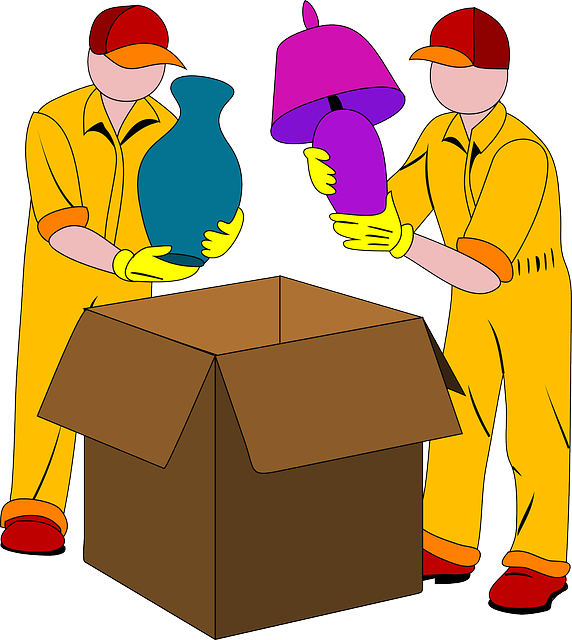 Moving house can be a bit of a nightmare if you are moving somewhere within your current town or city. So imagine how much of a headache it can be if you end up buying a house further afield and need to plan a long-distance move! But don't panic just yet. There are plenty of things you can do to make a long distance move a lot easier and less stressful for your family. Here are some useful tips you need to know.
Make A Plan
Planning is key in any move. But it is absolutely crucial when you are moving long distance. So sit down a few weeks in advance and write down everything that you need to sort out before moving day. Give yourself deadlines for each of these tasks. The main part of your plan will be a to-do list. This should include things such as informing your bank of your new address and booking a moving company. Don't forget that you will also need to give your family plenty of time to get the house all packed up.
Get Movers Involved
You may be able to do a short-distance move without any help from professional movers. But don't think that this is the case for moving long distances. Hiring a moving firm will help you move without a hitch. They will also be able to provide useful equipment for you, such as Budget Self Pack Containers. When you are looking for a moving company, be sure to find one that specialises in long-distance moves as not all of them do. On the day of the move make sure that you swap mobile numbers with the driver, that way you can let each other know if either of you ends up getting lost on route.
Decorate Before Moving In
You will have to drive a very long way between your old house and the new home. And once you get to your new home, you will need to unload the moving fan and get all your furniture moved in. Imagine how frustrated you will feel if you need to move all your heavy furniture just a few days later to start decorating? You will probably still feel very tired and exhausted from the move. So rather than go to all this hassle, simply decorate your new home before you get moved in if you can. Then, once you move in, you can put your feet up and settle in!
Delegate Responsibilities
You and your partner shouldn't have to do all the packing yourself. Get the kids involved! Even young kids can help out by putting all their toys and teddies into a box. Delegating the jobs can help to lighten the work for everyone involved. And that way, you can get all packed up quickly and into your new home before you even know it!
Long-distance moves don't have to be as stressful as you may think. In fact, all of these tips should make yours a lot easier than you ever could have imagined!
October 24, 2016
Whenever holidays approach, neighbours can get competitive. Think of the wars between neighbours that start over who has the best outdoor Christmas lights. This Halloween, don't let your house fall behind. Store bought decorations just don't cut it anymore. One pumpkin? Why not make ten? Here are a few DIY Halloween decorations to try out and show off to your friends, family and neighbours. Get excited and start preparing early.
Pumpkins
Pumpkins can be so much more than the simple two triangle eyes, small triangle nose and crescent smile. Think outside of the box. Try out eccentric designs. When it snows we all build snowmen. So why not try out a pumpkin man? Use cordless glue guns to firmly secure three small pumpkins together, one on top of another.The bottom two can be hollow. Carve a face into the top one. It's probably easier to do this before you glue it to the top of the others. Pop a tealight into the hollow, carved top pumpkin so that it can be seen throughout the night. People won't expect this and it will make them jump as they pass by. Remember to place your pumpkin man away from bushes or other things that can easily set alight.
Spider Webs
A huge proportion of the population are arachnophobic. Even those who aren't scared of spiders choose to avoid them. Creep people out with huge spider webs. Store bought cotton ones get caught up and tangle in people's hair. People are also used to these. It's nothing knew and won't cause a stir. Make a realistic spider nest. Blow up a balloon, soak some string in PVA glue and wrap around the balloon. Repeat over and over until there's a complete web around the balloon. Leave to dry. Once the structure is rock hard, pop the balloon inside and remove it. The result? A nest-like structure that will have passers by running for the hills. For extra effect, glue some fake spiders on it and hang from a tree outdoors.
Floating Ghosts
Ghosts are a Halloween classic. But how can you use them to decorate your house? Well, it's surprisingly easy. Use a plastic bottle and glue a golf ball on top. If you don't have golf balls, you can scrunch up paper into a ball and tape it up. Glue this on top instead. Cut a piece of plain white fabric. Drape over your creation. Secure with a dot of glue on top of the ball. Draw eyes on with a sharpie marker and you have a ghost. Hang a few from the ceilings with strings. You can even spray them to glow in the dark if you want to go all out.
Trick and Treat
Present your treats to trick or treaters in a completely creepy way. Purchase a pack of transparent, latex rubber gloves. Fill each glove with bite size sweets or chocolates. Make sure that they are all individually wrapped so that the food doesn't come into direct contact with the latex. Tie with a bow. A dismembered hand is creepy, but the kids will be able to see the sweets inside and will walk away happy.
October 24, 2016
When it comes to planning your special day, the chances are there is just one thing on your mind – making it perfect. It's completely normal to obsess a little, after all, you'll only get married once. The truth is that planning a wedding, while enjoyable can be incredibly overwhelming. It doesn't matter whether you're planning a small affair or a big do, the stress can still get to you.
A lot of brides choose to focus on the big things – venue, caterer, and which band to pick. However, while these things are important, there are other things that need just as much time and thought, and those are the little details. Because, believe it or not, it's the little touches that will make your big day memorable. So whatever you do, don't make the mistake of leaving them until the last minute.
To make sure that you take the little things seriously, below are some tips and ideas to take note of.
Don't underestimate the importance of getting inspired
The chances are that you've spent hours Googling various wedding dress designs and looking for ideas for caterers. However, you most probably haven't spent all that long thinking about the smaller details. To give your wedding day the little touches that it needs, it's important to get inspired. One of the best ways to do that is by attending a couple of wedding planning events. These will not only give you ideas that you would never have thought of by yourself, but they're also a lot of fun. Find out where the nearest wedding event to you is, get the bridal party together, and head off for a day of inspiration.
Get the tables right
When it comes to planning how you will decorate the tables, it's easy to make the mistake of thinking that a white tablecloth and some flowers will do. However, if you want to make your tables interesting and unique, you need to take the time to get creative. It's not just a case of using table numbers to distinguish between the different tables; there are various options to consider. How about naming each table after a place, a film character, or something else that's personal to you? Whether you're mad about Star Wars or love to travel, there are lots of ways you can incorporate this into your reception tables.
Be creative with the entertainment
It's easy to make the mistake of thinking that when it comes to the entertainment for your big day, a live band or DJ is all it takes. However, that's not the case. To make your big day extra special, you need to take the time to get a little more creative with your entertainment. Yes, music is a must, but there are also other options for keeping your guests entertained. For example, photobooths, like those from Booth Boy, are the new in-thing for wedding entertainment. They're a fun and unique way to capture memories of your wedding day, and best of all, are a whole lot of fun and a great way to keep everyone entertained. The more creative you can get with your entertainment, the better.
Decorate with more than just flowers
Don't just decorate your venue with flowers. Yes, flowers are beautiful, but they're not all it takes to personalize a space. There are so many simple things that you can do to make your wedding venue the most amazing place. Think bunting, clever lighting, ribbons, beads, draped material – the list could go on. The more creative you can be, the better.
So there you have it, the little touches that will make your big day more memorable.
October 13, 2016
Throwing a halloween party for kids is one thing. Throwing a spooky halloween party for adults is another thing entirely! If you want to make this party fun for adults, you really need to go all out and make sure your bases are covered. Here's what you need to do:
Decide Where To Throw Your Party
Where to throw your party is very important. Would you rather have it in a venue outside of your home? This could mean you can invite more people, and you won't need to worry about your belongings getting broken or damaged in any way. However, having it at home is usually easier and a little more intimate. It all depends on the kind of party you'd like to have.
Send Out Invites ASAP
Make sure you send out your invites ASAP. Some people have work and other commitments, which could stop them from attending if you don't tell them about it early enough. Make sure you include what they should wear, where it is, and other important info. Choose a design that suits the mood of your party. Somewhere like Invitation Box could inspire you when it comes to design.
Come Up With Your Own Halloween Cocktail And Punch Bowl
As this is an adult halloween party, make sure you have your own halloween cocktail. You could choose something reminiscent of Snow White's poisoned apple, or make your own. You could even have an acid green punch bowl. Make sure there's plenty to go around and they go with the theme of the night.
Make Crowd Pleasing Snacks
You don't need to feed your guests a sit down meal. You could simply create a few crowd pleasing snacks to keep everybody going. Have a mix of sweet and salty foods so that everybody can find something they like. You don't necessarily need to make the food look gross either! There are lots of ideas online for you to use.
Watch The Scariest Film You Can Find
Why not watch the scariest film you can find? You'll all feel much braver if you're together. Even if you don't watch it properly, it could make a good background for your party. If you don't want to do that, at least make sure you have a halloween playlist.
Consider A Murder Mystery
Murder mysteries could be a good way to give your halloween party more of a theme. You basically play it like one big game. You show up in character, and don't get out of character all night. Different murder mysteries have different rules and things, so make sure you find the right one for you.
Set The Tone With Your Lighting And Decor
Use your lighting and decor to make an impact on your guests. Using traditional candles in old wine bottles looks great. You don't need to paint everywhere orange. You can have a demure black and white theme, and include some metallic elements for a glamorous feel. You don't necessarily need to spend much on decor if everything else is in place.
October 12, 2016
Like any form of art, interior design is constantly in a state of flux. Fashions come and go, and the whole discipline moves forward. Here we're going to investigate how interior design might change next year. Let's find out.
We're Going To Have A Break From Plain White Bedsheets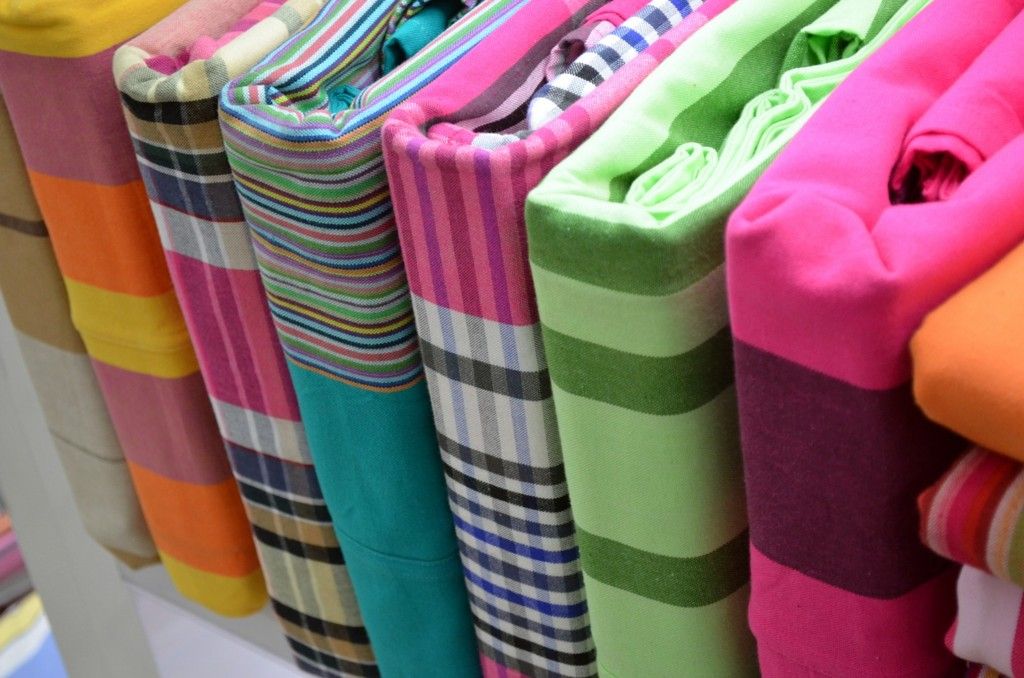 Up until recently, the fashion was to only use plain white bedsheets. But thanks to particularly adventurous designers, that's all about to change. The fashion going forward will be to replace plain white sheets with many different patterned fabrics. Expect to see a lot more floral, spots, checkers, and dots. And also, a bunch of new patterns that you haven't see before.
Pendants Will Take Over Your Lighting
Is the era of the chandelier dead? Perhaps. Now designers are moving onto the world of pendant lighting. Pendants, like chandeliers, are highly customizable. But they feel more at home in any room, unlike chandeliers. Pendants are designed to make a statement in any home, with their fake, LED candles and their long hanging chains. Time for an upgrade?
Pedestals Make A Comeback
Pedestals used to be a big thing among the aristocracy. It was a place for them to perch their priceless ornaments and heirlooms. But since then, pedestals have been in the wilderness. Now, however, they're back, and cheekier than ever before. In 2017, we're going to see pedestals become a mainstay of any interior design company looking to create an impact. Going forward, designers will use pedestals to exhibit modern sculpture, plants, and even pets.
Desks Are Back
It's interesting how technology defines how we design our homes. With the rise in iPhones, tablets, and Macbooks, people migrated away from their desks. Why bother using a desk when you could just do your work while lounging on your bed? But going into 2017, we're likely going to return to the world of desks propped up in corners in people's rooms. That's not to say that desks are going to return in their familiar form – to the contrary. Desks next year will be glammed and glossed to the max. No, they probably won't make you any more productive. But they will surely make you more stylish.
Grandma's Tableware Returns
Do you remember what it was like to go round to grandma's house? The table was always traditionally laid with footed bowls and gravy boats. Well, it turns out that grandma was right in her choices. The gravy boat really is a useful item, and it really should be a part of any fully decorated table. Today's fruit bowls and gravy jugs are a little more stylish. But one can't help but see the influence of the 1950s and 1960s seeping in.
More Metal
In 2017, designers are going to start feeling a strong urge to increase bling. Next year, we're going to see more metallic panels cropping up inside people's homes. The actual metal doesn't appear to matter all that much. Copper, gold, tin, silver – they're all viable in today's blinged up homes. Call it the Kanye West effect, but bling looks as if it is here to stay.
October 10, 2016
Picture on: Unsplash
There is a perennial decorating favorite of many interior designers, and that is opting for wood flooring over other materials. Wood flooring guaranteed a feeling of space and adds a timeless quality to each room you use it in. Today we're going to take a look at the benefits of choosing wood flooring for your house.
1.)  Timeless and Durable
One of the great benefits of choosing wood flooring is that it will always look classic. Whether you opt for light or dark gray, natural browns or deep mochas, the look when laid is ageless. The material is also durable meaning your flooring will last for decades. Over a number of years, carpet gets tired and worn. But wood just gets better with age.
2.) Aesthetically Pleasing
We've already talked about the timeless quality of wood flooring, but let's go one step further and say how aesthetically pleasing it is. For example, if you take a look at engineered timber flooring by Carpet One you'll see how all the different color choices can bring a stylish look to your house. Wood floors work well in period style homes but equally as well in rustic cottages It can add character to each and every room. Wood can give a hip edge to industrial style homes and lofts and add a contemporary feel to traditional homes. It gives a boutique hotel style feel to bedrooms and a classic feel to kitchens. They look super chic in bathrooms and just as elegant in living areas.
Picture on: Unsplash
3.)  Hygienic and Easy To Clean
Wood flooring is a good choice in the home if you have pets or share your space with allergy sufferers, Carpet can trap in dust mites, dander, and dust. Whereas wood flooring is much more hygienic. It also eliminates any of the odors that carpet traps. Simply give your wood floor a polish and your whole room will smell fresh. This type of material is also easy to clean. A quick brush and a sweep and you're done. And if you get mud or food spillages on wood it's much easier to wash away than on carpet.
4.)  Environmentally Friendly
Wood flooring is also environmentally friendly as long as you choose the right supplier. Sustainable forest management means wood can be harvested without serious impact on the environment. Wood floorings also use less water and energy to make than other flooring choices. And is a renewable, biodegradable, natural, re-useable material. When you decide to switch your wood floor, it can be recycled or burned for fuel. Wood is also known as being carbon neutral. This means that as it grows it producing oxygen, and as it is used it stores carbon. All good for the environment.
Wood flooring is a great choice for your home interior if you want something that makes an impact and will always stay stylish. Beautiful solid wood can also increase the value of your property. And if you do want the added luxury of soft material under your feet you can always add a sumptuous silk rug as the perfect contrast.
October 4, 2016
You've spent months planning your wedding day, so it's understandable to want to look your best. This is your big day, your time to shine. Every bride wants to look and feel incredible on their wedding day. Once you've sorted the venue and bought the dress, it's time to pay attention to the details. Here are some essential extras that will make all the difference when you walk down the aisle.
Jewellery
When you're planning your wedding day look, don't just think about your dress and shoes. You may not need any accessories, but jewellery is often a winning addition. Think about the style of your dress, and what kinds of pieces would complement it best. If you've gone for a classic, minimalist look, you can use jewellery to add interest and make your look more unique. If you've gone for a statement dress, understated jewels can finish the look off perfectly. When you go to your fittings, try some options on with your dress, and see what you think. Necklaces tend to work best with strapless dresses. If you've got detail around the neck, go for simple earrings or a plain bangle.
Image taken from https://www.pexels.com/search/bride/
Hair and makeup
Most brides prioritise the dress when they think about what they want to look like on their wedding day. The dress is incredibly important. But you'll also need to think about your hair and makeup. You want to look and feel a million dollars and professional hair and makeup artists can help you make this dream come true. In the run-up to your special day, organise some trials. It's always a good idea to try different options and styles. Read some magazines and look online for ideas. If you see styles you like, take the cuttings with you. If you plan to wear a veil, a tiara, a band or floral crown, for example, let your hairdresser know. You'll need to make sure that your hair can support the weight of any accessories you choose. It may be a good idea to take the pieces with you to a trial so that you can see how it will work together.
Image credit https://pixabay.com/en/bride-hairstyle-wedding-hair-997604/
Underwear
There's no other day in your life when it's more important to choose the right underwear. You want to feel confident and comfortable in what you're wearing. The lingerie you choose may depend on the style of your dress. You may need a strapless or backless bra, for example. Before you make a final decision, try and take a similar style along to a fitting with you. This will enable you to see how the shape and fit works. Once you know what you want, take a trip to the shops or browse styles by brands like b tempted underwear online.
Image from https://www.flickr.com/photos/selivanoff/5800812995
On your wedding day, you want everything to be perfect. Of course, it's essential to find the dress of your dreams. But don't forget the little things. Accessories, beautiful underwear, and stunning hair and makeup will ensure you look your best on your big day.