June 27, 2016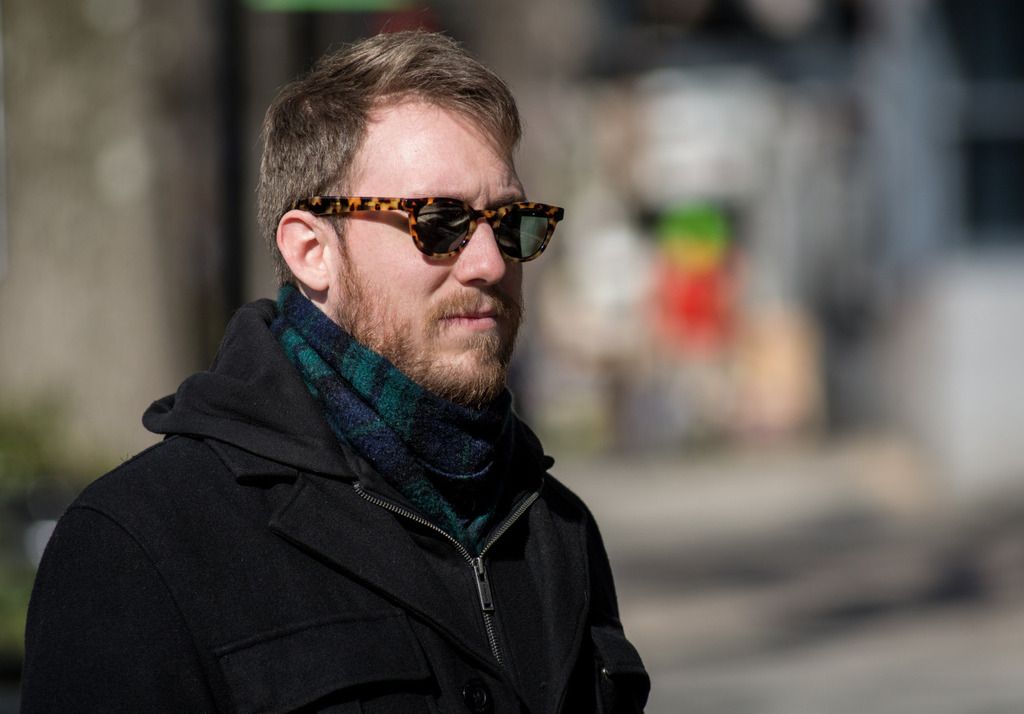 Pretty much everyone on the planet knows by now that great sunglasses such as the Oliver Peoples range offer a number of benefits.
Looking like a star while protecting your eyes from the sun are obviously the benefits that most of us think about in this way. However, what about the more unexpected advantages that you might not be aware of?
Help to Avoid Skin Cancer
Skin cancer is a very serious condition that affects millions of people each year. The UK statistics for skin cancer are very worrying, with thousands of deaths each year.
Interestingly, it is suggested that about a tenth of all skin cancer cases occur on the eyelid. This means that simply by wearing sunglasses you can lower your chances of suffering this condition later in life.
If you are a sun lover then you will be particularly interested in staying healthy in this way. However, everyone should really do all that they can to try and keep skin cancer at bay.
Helps to Reduce Dry Eyes
Dry eyes is the name of a painful condition that can be caused by the eye not producing enough tears, or the tears drying up too quickly. It can usually be treated successfully with drops but it can get progressively worse over the years too.
Good quality shades can help to protect you from this problem by shielding your eyes from the sun. This will go some way to helping you maintain moisture in your eyes for longer.
Cut Down the Risk of Cataracts
You might not realise that the risk of cataracts can also be reduced with the use of sunglasses. Hundreds of thousands of people across the planet have been left blind or close to blind because of their eyes clouding over in this way.
One of the factors that influence the spread of cataracts is UV exposure. This means that by wearing Oliver Peoples sunglasses that protect your eyes you can go some way to keeping this risk at bay.
Avoid the Glare from Snow
If you like going out skiing or carrying out other activities in the snow then the strong glare off it can be damaging for your eyes. This can lead to a condition called snow blindness, which is a temporary loss of vision caused by intense UV exposure.
This is equivalent to a sunburnt eye and it can also happen when the sun bounces off white sand or water right into your eye. It is a frightening thing to experience and it could cause a serious problem if you are skiing or performing some other sort of activity at the time.
Of course, snow blindness is easily prevented by using good quality shades. This is why you always see professional winter sports competitors wearing sunglasses. Wearing cheap and ineffective shades will only give you a false sense of comfort though, as they won't really protect you much at all.
Stop Dust and Debris Affecting Your Eyes
If you are in a dry and dusty or sandy environment then this could cause you some big problems with your vision. When some sort of debris makes its way into this sensitive part of your body then it can cause irritation and blurred vision.
By putting on some great sunglasses you can relax, safe in the knowledge that your eyes are well protected. This is one of the big reasons why shades are such a good idea on the beach. Of course, there is also the fact that they just look so incredibly cool too.
Even if you are just walking about town you can still be affected by debris getting in your eyes. If you go out cycling or running then the risks of this happening could be even bigger, though. By using Oliver Peoples prescription glasses you can prevent this while also getting the help with your vision that you need.
Prevent Other Painful and Dangerous Conditions
There are some other eye conditions that wearing sunglasses can help you to try and avoid. A good example is the tissue growth problem that it known as surfer's eye. The medical name for this is pterygium and it can spread from a corner across the eye.
Another example to be taken into account is something called macular degeneration. This is a problem that can lead to your vision getting blurred over time. As with the previous example, it is something that is very worrying but that can be prevented by protecting your eyes wisely.
Taking great care of your eyes is one of the most important things that you can do. By using high quality sunglasses you can go a long way towards ensuring that your eyes remain healthy and free of problems for longer.
June 25, 2016
There's a lot of ways actually on how you can nourished you body on the daily basis hence let me listed out some below for you to follow and do as you keen to have an healthy lifestyle.
Firstly, you should get up and wear your daily exercise wears and have your morning jog at possible, because based on the studies morning jogging is a must as it does regulates your blood sugar thus it is really have to be included on your daily errands.
Second, you should practice on drinking a bunch of water as possible each day. Though, I know you cant get rid of sodas even to liquor and yet you should practice yourself more to drink water than those beverages. Because water is zero calories and it does a minimal toxic than to those others liquid available today in the market.
Thirdly, you should eat right and eat only the healthy, if possible. There're actually a lot of foods like veggies and fruits that has natural sugars in them and abundance of nutrient that really nourished your body well. But of course not all the nutrients can be found on the food you eat thus you should have any vitamins to take each day and I really recommend you take any Unilab products because unilab has numerous of experts who does check in each of their products & vitamins before getting them in the market hence it does really safe to take any of their products.
For more details you can check out their main website for your consideration here: http://www.unilab.com.ph/ and if you want a recommendation let me refer conzace as we really use the products at home on the daily basis and I must say, the product does it works on our body which energized us and gives the full energy we needed everyday.
June 23, 2016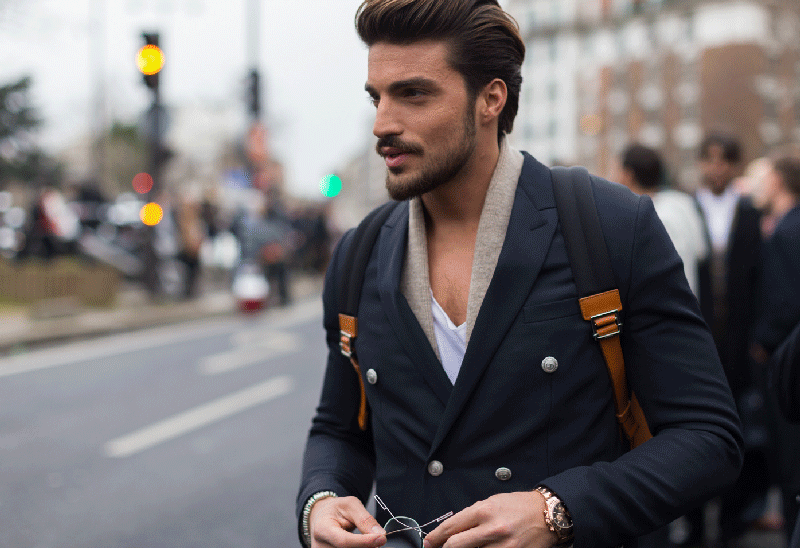 A man in a nice suit will always look good and dignified, and a great suit will feel like a suit of armor. It makes you more confident. That's why it's important to buy the right one even if you're only going to wear it sparingly. But shopping for a perfect suit is easier said than done. There're a couple of things to take note of such as knowing your measurements or having the store measure you. It's essential because of the drop, the difference between the jacket measurement and the pants waistband. You definitely wouldn't want to wear an ill-fitting suit. You should also know why you're buying one. Is it for the office, special occasion, or an interview suit? You likewise have to figure out the details you want. Do you want one, two, or three buttons? What type of fabric would you want it made of and what would be the color.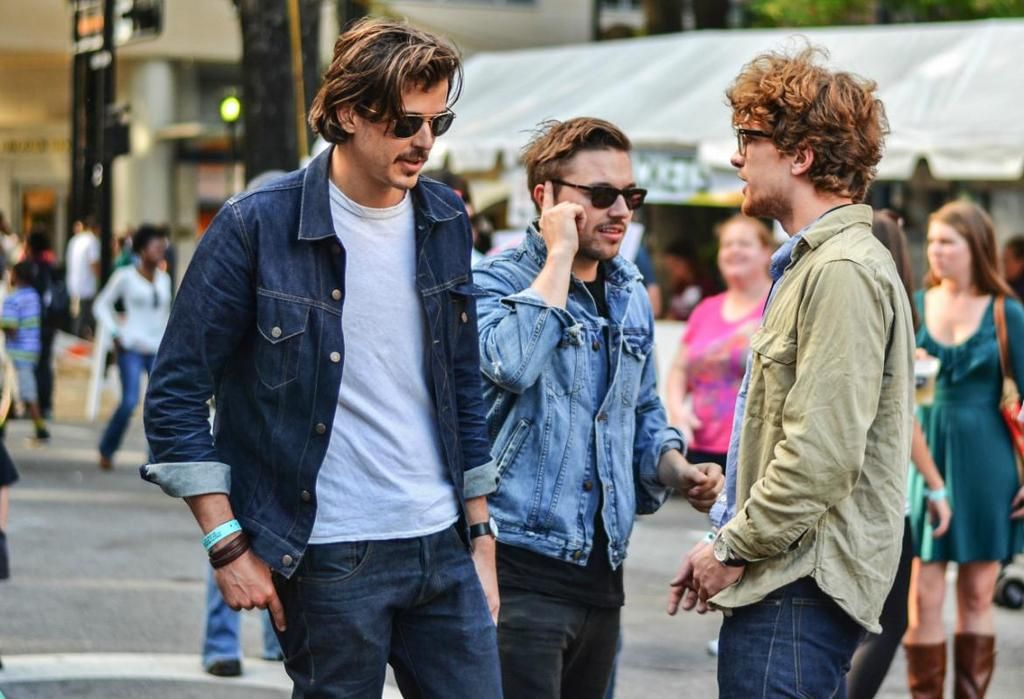 Look for a jacket where the line from the shoulder to the sleeve is as smooth and uniform as possible with no puckering. You should also look at the buttons and see if they're attached properly and if they fit securely into the buttonholes. The collar should lay flat without puckering and should be a little stiff. If the suit has a pattern, it should move through all parts of the jacket perfectly without any gaps. The sleeves should end at the hinge of the wrist but leave some room to allow a quarter inch of shirt cuff to show. The jacket should not be too long. As for the pants, it should sit more at the hip and not at the navel and the legs should fall straight and center evenly over each foot.
If you want a perfect suit, you can find one at Noose & Monkey (http://www.nooseandmonkey.com/springsummer2016). The store's concept is to focus on the two sides of every man and to play with twisting those sides. Shoppers can choose from categories like suits, jackets/coats, trousers, waistcoats, shirts, accessories, and prom wear. Noose & Monkey makes use of bold colours, cut and sew details and plush velvets for their collections. UK shipping is free for orders over 150 pounds while international shipping is free for orders over 200 pounds. They use UKMail and DHL as couriers and offer many UK services or an express worldwide service.
June 2, 2016
This is a sponsored post. All opinions are mine
Who wants to shop on the frugal way? I know most of you there are raising your hands, yes I can see you, especially those lovely mummies out there who really into this couponing as for their shopping scheme. Actually,  am well known on this kind of shopping as I am a blogger myself and have this idea on how to make it right hence I making this post today just to give you out a piece of tip on how you can do this and have save up some bucks for your future use.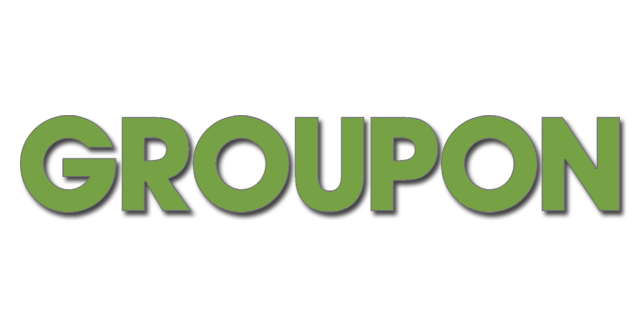 There's a bunch of online couponing sites that are available today but the most competitive and has all the brands and stores listed was this awesome Groupon Coupons where you can get all your things needed especially if there something to do with your home. I found them recently and am telling you that they're the most awesome coupon site today as they offers a lot of great deals through these brands and stores that you truly loves to shop with. Go check the shop now and have it see yourself on how great the coupon site is.
The site has sorted out to have some Tea Collection which I know most of you folks are dying to buy off as the brands as a lot to offer, you can now heads up to the site and have your first discounted coupons that you can use on the particular brands listed.
For more updates and new release coupon codes to use, please follow them through their social media channels for you to be updated. They have their Facebook and Twitter account to follow.
June 1, 2016
But Leave It Until The End
You may want to start painting right away as you can the majority of the painting finished If you are in the process of redecorating your home, you might be getting frustrated. Although sprucing up your property might seem like a good idea at the time, it soon becomes a lot of hassle. The problem with interior design is that it is not easy as there are so many tips. And, because novices think they have to follow every possible tip, you may start to suffocate under the pressure. Well, the truth is that you don't have to follow every design trick you come across because that would be impossible. The key is to pick a few generic tricks that will work in every room in your house. Below is a list of such interior design tricks for your information. If you are looking for inspiration, these tips should help. Hopefully!
Use Paint To Your Advantage
Paint is about to become your best friend because it is very flexible and cheap! When you are trying to transform any room, from the bedroom to the kitchen, the right paint is essential. Thanks to its glossy coat and shiny properties, it instantly revitalizes your home as it looks fresher. So, don't be stingy and get out there and buy a couple of tins. Once you have found the right color you can start as soon as you like, and that should be enough to start the transformation. If you need some useful tips on how to get the paint to sit just right, take a look at this brilliant guide.
beforehand. But, one thing you may not know about paint is that it looks different at different stages at the redecorating process. For example, a bare home with no furniture looks different to a home that is fully furnished. Why's this a problem? It is a problem because you might pick the wrong paint. If you start painting with one shade and it doesn't look right, you may discard it for another color. However, when the main tasks are complete, the first shade may have been perfect. The thing is, you don't know what the result will be until you nearly finish. If you want a tip, wait until the end until you start painting. After all, it only takes a day or two to finish if you are on the ball.
Give Yourself Breathing Space
Talking about furnishing a room, please try and avoid overcrowding it with mountains of sofas and tables. For one thing, overcrowding a room is going to cost you a lot of money. Furniture doesn't come cheap, so the more you add, the more you are going to pay. But, from an interior design point of view, there is a bigger problem: clutter. A room that is full of furniture is going to look messy because of all the clutter. That means anyone who enters your living room or your kitchen etc. is not going to be impressed. The last thing you want to do is intentionally make your home look untidy when you spend so much time trying to maintain it and keep it clean! A few choice pieces that stand out can fill space just as effectively as any piece of furniture.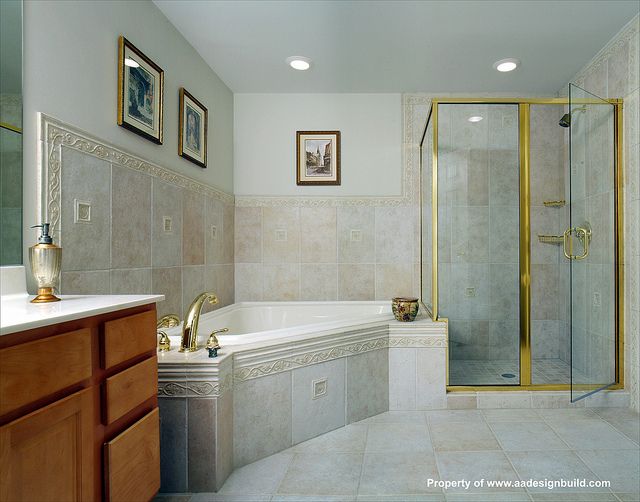 Go With A Focal Point
To make the point that you don't need to use too much furniture, let's move onto the focal point. Now, what is a focal point? By the name, you can probably guess that it is a large item that instantly grabs your focus when you walk into a room. Why is it a good interior design tip? It is a good interior design tip because it takes up a lot of space. Plus, it takes the focus away from the areas of your home that you dislike and makes them seem more homely. For example, you might use an overly large bath in your bathroom. The bath is big and takes up a large surface area, but it is also attractive. The next time someone goes into your bathroom, they won't notice the bubbles in the wallpaper or the chip in the paint. It's a clever trick, right?
Hang Art
Again, art is easy to the eye and has a focal element that you might want to exploit. But, art is also fresh and lively, so it adds something different to a boring room. In fact, if you want to make an old, boring room exciting, art is a great tip. The key is to hang art properly for it to have the best effect. After a lot of research, it turns out that you need to hang art between 57 and 60 inches off the ground. The average eye level of a person is those exact measurements, which means they correlate as soon as you enter a room. To make sure that you don't hang art too high, remember that you need to place it according to a human scale, not the scale of the room. For more info, check out this cool guide.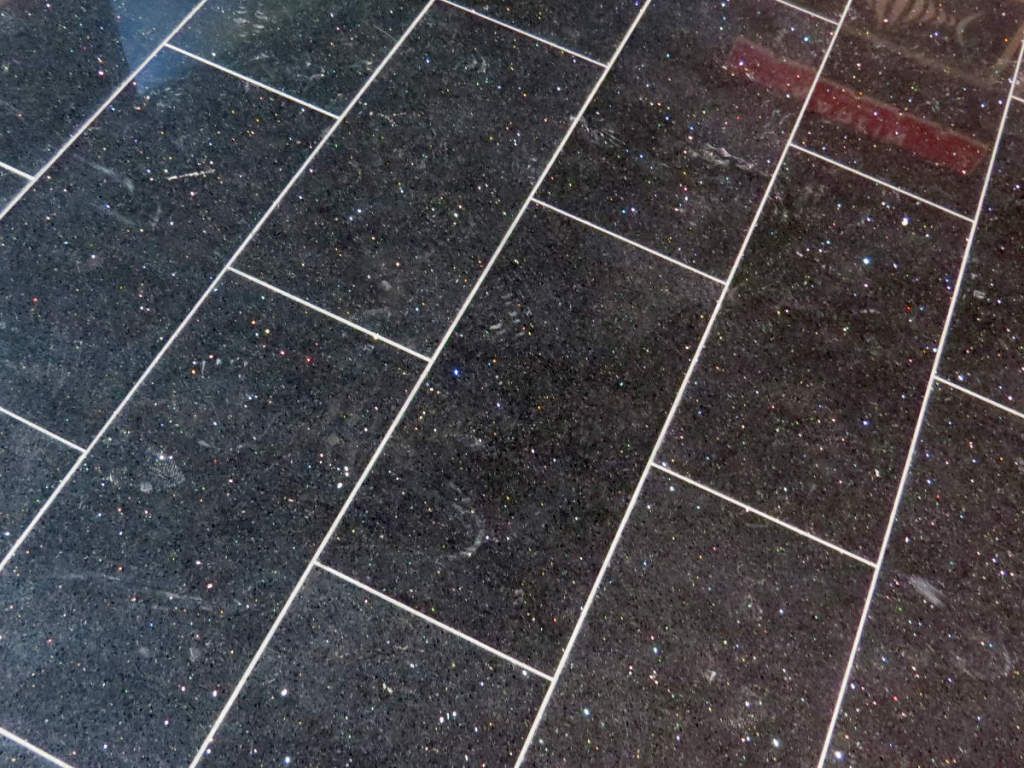 source
Don't Forget Tiles
For some reason, homeowners are not keen on tiles. It is hard to figure out the reason, but it probably has something to do with the installation. It is a fact that tiles are hard to install without the help of a professional. However, the overall style means that paying for expert help and advice is well worth the money. But then comes the question of which tiles to buy? There are tonnes of options out there, and these flashy Backsplash tiles look stunning and really give the home a modern feel. It all depends on what look you're going for in your home.
Be Personal
During the process, everyone forgets that your house is yours, and you have to live in it at the end of the day. Yes, that does sound obvious, but how many times have you decorated your house with other people in mind? It is human nature because you want people to like your choices. But, when all's said and done, you should always pick what you like. When you start decorating for other people, you will hate what you have created.
Whether you are looking to change one room or the entire house, these tips will work wonders.