April 25, 2016
If you are planning a trip to the east coast of America, it wouldn't be complete without a trip to Georgia. The state that is just north of Florida can often get a little forgotten about. It isn't a place that you might think of being a tourist spot, but that is a good thing! It means you won't have to deal with crowds of people at the popular spots. There are a variety of things to see and do in the state, though.
Atlanta, as the state capitol, is home to quite a few of the popular or famous places to visit. There are a few things spread out across the state, though. If you would prefer not to drive around, you could always have someone else do the driving. You could travel by bus or by train. Train travel is a little limited in Georgia, so a charter bus might be a better option. If this sounds like something that would suit you, click here to rent a charter bus in Georgia from GOGO Charters. So here are five things that you just have to see and so, if you ever get to visit Georgia.
World of Coca-Cola
This is right by the Olympic Park and the aquarium so if you are in the area and love Coca-Cola, it would be rude not to visit! It is a lot of fun as you learn about the history and all of the types of the famous drink. I'd recommend allowing a couple of hours for the visit.
Martin Luther King Jr. National Historic Site
This is a great historical site to visit, in the east side of Atlanta. You know the best part? There isn't a fee to see it. So it needs to be on your list of things to do. It isn't something that would take all day. You would need around two or three hours to visit.
Atlanta Botanical Garden
You might think it might be hard to see a tropical paradise in somewhere like Georgia, but you'd be wrong. In a city like Atlanta, walking into it is like a breath of fresh air; it is wonderful!
Centennial Olympic Park
The home of the 1996 Olympics is a great site to go and see. There is no cost involved so it's great just to have a look around. You only need about an hour or so to look around it.
Georgia Aquarium
This is a must if you are in the area. It is right in Atlanta and has lots for people of all ages. It is perfect for families and couples alike. You can spend several hours at the aquarium with all of its attractions and sights. There is a great food court area too so make some time for a break there to get some lunch or a snack. The great thing is that although you have to pay, the pass lasts all day. So if you want to take a break and visit the Olympic Park (it is right next door), then you can. So you can mix up the day, depending on what you want to do.
Have you ever been to Georgia? I'd love to hear if you have visited any of these sites.
April 22, 2016
Looking after our home can become an all-consuming task. To make sure your house is always in its best condition, you could have to do small DIY projects continually. While some people might enjoy tinkering away in their home, others aren't so keen. So if you don't want to – or just don't have much time on your hands – you might only want to do the bare essentials. Here's a guide to maintenance that you should prioritize.
Check For Damp
Damp can sneak up on your home without you even realizing it. It is caused when there is an excess of moisture in the air in your home. It can also be caused by leaking pipes, rain entering the property, and rising damp from basements. Damp can cause unsightly stains on your walls, but it also has a more serious side as it can cause health problems. There are various ways you can treat damp. To get rid of it, you could buy a dehumidifier, try moisture content readings, or check your home for leaks.
Treat Woodworm
If you have lots of wooden furnishings, you may already be aware of woodworm. These little pests burrow into wood to make a home for themselves. If they get into your home, they may end up in your tables and chairs. They aren't a threat to us and don't bite. However, they can eat away at the wood so much that your furniture could break or become unusable. How do you know if you have woodworm? Look for small holes in your furniture, as well as bore dust. Sometimes, you may even be able to notice their eggs.
Test Your Smoke and Fire Alarms
This one if very important. Make sure you regularly check that the batteries in your smoke and fire alarms are still working. Doing this will keep your family safe. It is very easy to check this. Each alarm should have a small red button located somewhere on it. Simply press this, and the alarm should go off for a minute. If it doesn't, or it sounds slightly faded, you will need to replace the batteries. Make sure you always have a spare set of batteries in your home; they could come in useful for fixing other problems too!
Unused Sinks And Toilets
This applies if you have any guest bathrooms that are rarely used. If a sink or toilet hasn't been used in a while, simply run water from the taps or flush the toilet. This prevents any dirt and grime from building up in the pipes and taps. Preventing to do this could cause a build up. This, in turn, could lead to a bad aroma. It also means that you won't have any stagnant water sitting in the toilet for a long time. This could also cause a nasty smell. Another benefit of running water through unused sinks is that it will prevent spiders from climbing the plug hole!
If you carry out these small jobs regularly, your home will look great!
April 21, 2016
Did you know that the average American spends up to twenty hours a month on Facebook? When you think about it, that's a pretty crazy statistic. We all know people who just log in once in awhile to check their messages and pay no notice to their newsfeed. But then we also know lots of people who are guilty of spending half their waking lives flicking through their timeline. The social media network, founded by Mark Zuckerberg over a decade ago, is still one of the biggest behemoths of the online age. There are three million Facebook posts going live every single minute, and it shows no sign of slowing down anytime soon.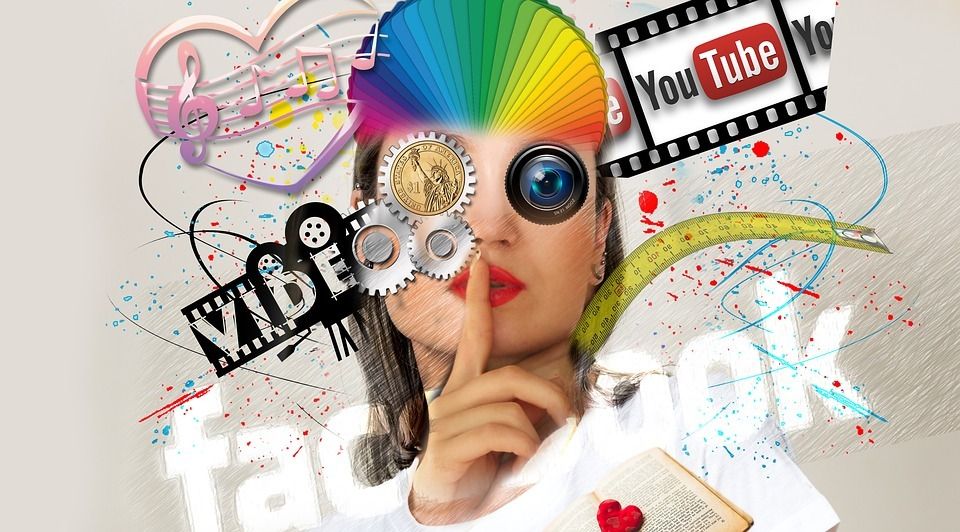 link:Geralt
So what is the last thing you do before you go to bed at night? Do you put down your book, switch off the light, and manage to resist that one last check on facebook? If that's your pre-sleep routine, then you're not doing yourself any favors. Blue light plays havoc with our sleep patterns, which is why experts recommend that you switch them off two hours before bedtime.
But what if you can't? There are plenty of people who reckon Facebook is a waste of time, but more and more of us seem to be addicted to social media. But it's not all bad, no matter what the naysayers might tell you!
It can help you relax
Studies have shown that when you flick through Facebook, reading your friends posts and pages you've liked, it can help you relax. It has been demonstrated that when you spend time on the network, you are likely to experience a lower heart rate. You may also reduce levels of tension and stress. There's a reason to log in, just there!
Fire up Your Friendships
Facebook is a handy way of keeping in touch with all of your friends. It's also excellent for trying to locate people you've lost contact with over the years too. In the past, if you wanted to track down family or find a lost love, it was much harder to do than it is now. There wasn't any internet, for a start. Of course, not everyone is on social media, even in 2016, so it's not a foolproof way to find someone. You could always go old school and hire a private investigator!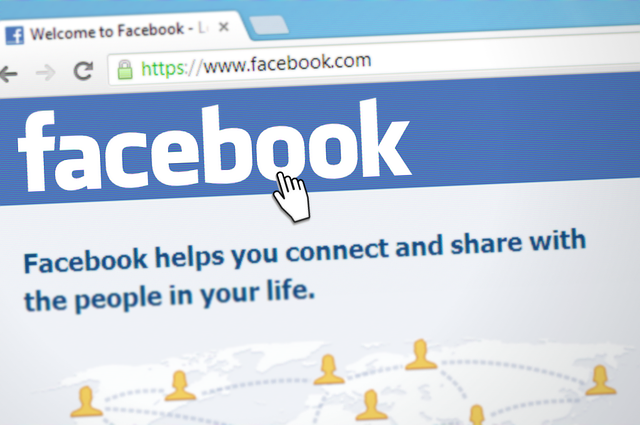 link:Pixabay
Facebook can boost your self-confidence
We all want people to like us in our everyday lives, and it is no different online. According to research, spending as little as 180 seconds on the social platform can make you feel a whole lot better about yourself. Maybe it's because we can pick and choose what information we put out there. You can carefully craft your image, and make your life seem more exciting than it is. The biggest ego boost was shown to be found by editing your profile while taking a break from Facebook. It's not clear why, but it provided the greatest boon to confidence over any other action.
Slim down with Support
If you're trying to lose weight, then don' do it alone. Participants trying to shed a few pounds lost more when they were members of a Facebook community or group that provided peer to peer support. Those that chose to go it alone lost, on average, nearly five pounds less than those who did it with online assistance. So, you could forget the gym once in awhile and still lose weight!
Provide Inspiration
Seeing all of your friend's posts can give you your own ideas for a whole host of things. Things to do, places to go, the list goes on and on. Let's face it; it's hard not to get jealous when you see your friends snaps from exotic destinations. Take their lead and book yourself a vacation. It's well known that getting away from it all is good for you.
April 14, 2016
San Francisco has something of a reputation. And given that it is only the fourth biggest city in California, it punches well above its weight.
The city emerged as a cultural mecca as a result of its unique heritage and political history. Now the city revels in its former success and is going from strength to strength.
For tourists, the city has always been a popular destination. But why? Here are some of the top reasons you should visit San Francisco.
The Attractions
Like most major cities, San Francisco has a large number of attractions. No visit to the city could be complete without a trip across the bay to Alcatraz island. You can see this once-infamous Federal jail up close and personal.
Then, of course, is the iconic Golden Gate bridge. This feat of engineering stands 65 stories high and is over 4200 feet long.
Then there are a host of other attractions, including Pier 39, Chinatown and the Exploratorium. There is something here for everyone.
The Accommodation
The accommodation in San Francisco is as eclectic as the culture. There are grand hotels, shabby chic hotels and everything in between. You can find vacation rentals in San Francisco rather easily too.
The Entertainment
Because San Francisco is such a unique place, it plays host to some rather exciting events. This April we have the fourth annual Transamerica Rock 'n' Roll half marathon. Then there is the Swinging Skirts LGPA Classic golf event that will see some 100 of the world's top golfers descending on the city. Add to that the town's hosting of the International Film Festival, and the city's reputation is well deserved.
The Culture
Thanks to its unique history, San Francisco is one of the most unique places in all of the US. Whereas other cities, like New York, are diverse because of their immense size, San Francisco is diverse because of its roots. Its links to the Atlantic and as a trading hub mean that things like food are highly varied.
The Transportation
California's fourth largest city has some of the most innovative public transport in the world. And that's despite the steep streets that cascade down to the Pacific Ocean.
You can take a trip to San Francisco by above-ground Muni trains. Or you can hop into a street car, or even use a boat to get around. In that regard, it's almost like a European city.
The Shopping
One of the main attractions of the city is the shopping. The city's famous Union Square hosts one of the largest shopping districts in the whole of the US.
Here you'll find the usual parade of shops you'd find anywhere else. But if you delve a little deeper into the city's back streets, you'll find some unique shops and boutiques. If you're somebody that hates the generic, San Francisco is a great place for shopping.
The Outdoors
Finally, the city is surrounded by beautiful countryside. If you visit San Francisco, be sure to take your walking boots. You never know, you might need them when traversing the local hills.
April 8, 2016
If you're heading to Texas on vacation in 2016, you may be thinking about making some travel plans. Have you already singled out some sights? Are you eager to spread your wings and enjoy an eclectic range of experiences? If so, here is a sample itinerary to inspire and excite you.
Dallas
There's no better place to start a wild west adventure than Dallas. Head out to a ranch and see how day to day life works. Learn how to ride like a cowboy, and see if you can master the tricks of the trade. Head into the city and enjoy the views from Reunion Tower. Catch the Dallas Cowboys in action at AT&T Stadium, and see the site of JFK's assassination.
Fort Worth
The USA's 16th largest city, Fort Worth is a fascinating blend of contemporary culture and traditions from days gone by. Sip on a cocktail at one of the trendy bars in the financial district at sundown. At dawn, head to Stockyards National Historic District ready for the rodeo.
Image from https://www.flickr.com/photos/43025149@N02/galleries/72157625373117497/
Austin
Charter a bus to Austin with a firm like http://texascharterbuscompany.com/. When you arrive, spend the afternoon looking around the shops and soaking up the lively atmosphere. As the sun sets, make for a noisy music venue and enjoy the show. Affectionately know as the 'live music capital of the world' Austin is bursting at the seams with talent. So try and catch at least one concert while you're there. Chill out at Zilker Park and take a boat out on Lady Bird Lake if the weather is nice.
Bandera
A must for anyone who has even the slightest interest in cowboys and westerns, you won't find anywhere more authentic than Bandera. Don your cowboy boots and mount your trusty steed. Enjoy peaceful hacks across the vast plains and learn more about cowboy culture.
Image from https://pixabay.com/en/cowboy-horse-dog-pasture-western-1130695/
San Antonio
The city of San Antonio is a vibrant mixture of traditional Texan and Mexican influences. Sample some of the state's best Tex-Mex cuisine and enjoy a lively night on the tiles at the infamous bars. Stop off at quaint cafes and quirky shops on the River Walk and see the city from the waterways with a private boat trip. Visit The Alamo and learn all about its significance. Set your pulses racing with a visit to Six Flags Fiesta Texas. For more excursions and ideas visit https://www.tripadvisor.co.uk/Attractions-g60956-Activities-San_Antonio_Texas.html.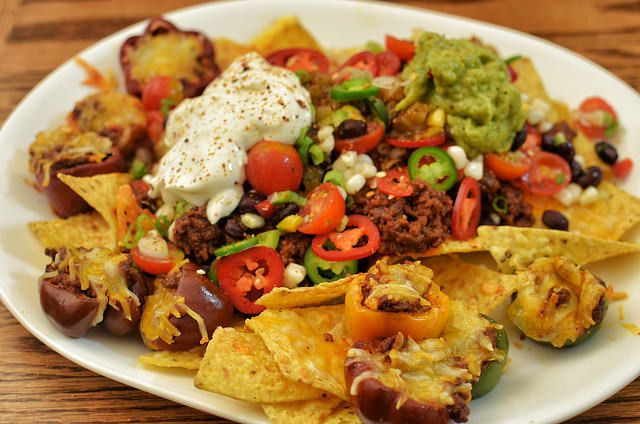 Image source https://www.flickr.com/photos/jeffreyww/14765725148
Houston
Head east to the expansive urban maze that is Houston. Spend a day shopping, or meandering around museums. Catch a film at the outdoor theatre, or treat yourself to a fine dining feast. If you're interested in all things intergalactic, it's worth paying the Space Center a visit.
Image by https://pixabay.com/en/photos/houston/
Texas is a fantastic choice for a travel adventure. You'll learn new things, broaden your horizons and meet some incredible people. Travel from enigmatic cities to rural idylls, and everywhere in between. Enjoy your trip!
April 7, 2016
It's key that you keep your family home free from any issues. However, it's almost impossible not to have some household problems. Here are three family home problems, and some tips on fixing them:
(Photo via pixabay: https://goo.gl/mFOyTv)
Problems With Electricity
In every family home, there's a need for electricity. Everyone will have their devices that need it, and then there's all of the kitchen appliances, lights, etc. In this day and age, the worst thing that can happen to your family home is to get a power cut. It's possible you could blow a fuse when turning something on, and then the power goes completely. This means the kids can't complete their homework on the computer. You can't operate the electric cooker or microwave; life becomes a mess!
It's important you deal with any electricity problems as fast as possible. The first thing you should do is check your fuse box. If you notice a fuse has gone, then the solution can be as simple as replacing it. However, some issues run deeper than this and can be more complicated. For these, you're better off calling an electrician. Try to find an electrician whose emergency service goes above and beyond of any average electrician. If you have an urgent electrical issue, you don't want to be waiting around for a response. The faster they can respond to an emergency, the better.
Problems With Plumbing
There's a high chance that your home will experience some plumbing problems at one stage or another. It doesn't matter how new your house is, these problems are almost unpreventable. There are tonnes of plumbing problems that could occur, and they vary in severity. You could have a leaky pipe under the sink that leads to water damage. Or, you could have blocked drains that mean your toilet and shower are left out of action.
Dealing with plumbing problems can be pretty difficult. Unless it's a very basic and recognisable issue, you won't be able to fix it yourself. Normally, the best cause of action is to call a plumber and get them to help out. Again, you need to find a plumber that offers a great emergency service. These issues need to be sorted as quickly as possible.
Problems With Pests
Quite a lot of family homes will have to deal with unwanted pests. Especially if you live in an old build home. It's easy for rodents to get into your wall cavities and find their way into your attic. Obviously, you don't want this to happen, particularly if you have children. Pests can carry diseases and need to be kept away.
You can prevent household pests by laying down poison or spraying rodent repellent inside your attic and outside your house. Make sure any holes are covered up, so there's no entry point for them. If you have a pest that needs to be taken care of, then call a pest control service.
And there you have it; three of the top family home problems. Keep this post in mind so you know what to look out for and how you can fix any issues.