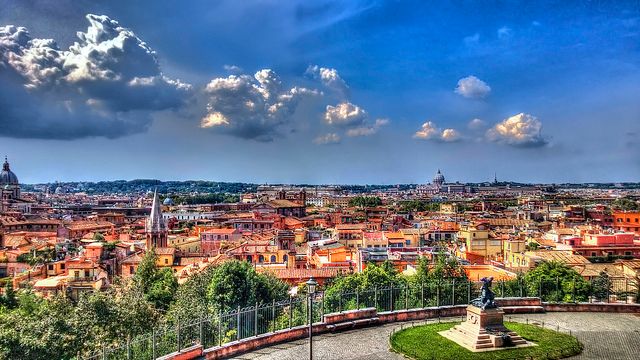 Rome (Flickr)
Travelling to Europe can offer you some amazing sights and experiences. However, it's not exactly cheap! The cost of a typical trip across Europe often turns some people off the idea completely. By planning ahead and making certain decisions, you'll be able to shave a lot of money off the overall cost of your trip. Here's how to make your European adventure much more affordable.
With so many different cultures on the continent, you'll probably want to stop at several different places. The best way to approach this is probably by renting a car. This can be extremely expensive or extremely cheap depending on how you go about it. Hotwire car deals is usually a good starting point. If you can, try to book two one-way tickets rather than a return. If you're staying in one country, getting a return will obviously save you money. We're talking about a Paris to Moscow kind of trip though. In these cases, booking single tickets to your starting point and from your destination is the best way to save money. This will stop you from having to go in a huge loop and spending more on your rented car.
Piata Romana (Pixabay)
Another good tip is to time your travels wisely. Weather aside, summer is typically the worst time to go to Europe. The prices for city tours, excursions and museum entries are bumped up. The same goes for hotel fees and plane tickets, so do yourself a favour by travelling in one of the colder months. Summer will often give you a distinctly un-European experience. The place you visit will be brimming with tourists. Also, many of the local businesses will be changing their way of operating to accommodate for the mobs. This is especially true for Spain, Italy and Greece. Obviously you want to skip all the claustrophobic crowds, and get a more genuine sense of the countries.  Choose any time outside of June, July and August.
The British Museum (Wikimedia)
Finally, try to keep a plan in mind. It's nice to improvise and play it by ear in a continent like Europe. However, if your trip is too disorganised you might get back home and spend ages regretting all the places which you missed out on. If you've never been to Europe before, you might want to plan a route that goes through all the famous cities. If you're interested in 20th century history, than Germany, Poland and various countries in Eastern Europe is a good idea. Whatever your route is, try to do a lot of budgeting, and stick to what you can spend in which area. This will help you spread out your money. Still, you're allowed one or two crazy nights!
I hope these tips help you make it to Europe, and see all the incredible sights around the continent. Although it may not save you a penny, learn a few phrases in a couple of European languages. English is commonly spoken throughout Europe, so you'll probably be fine. However, giving the native tongue a try will always be appreciated.