January 28, 2016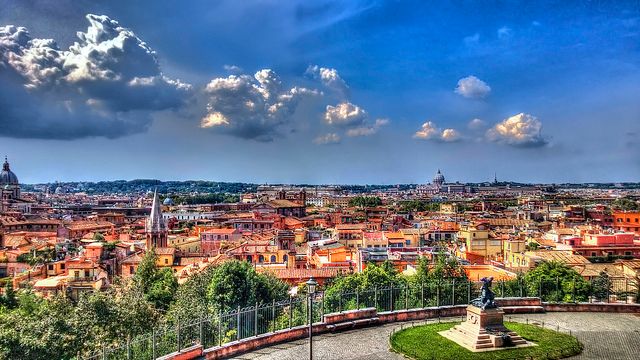 Rome (Flickr)
Travelling to Europe can offer you some amazing sights and experiences. However, it's not exactly cheap! The cost of a typical trip across Europe often turns some people off the idea completely. By planning ahead and making certain decisions, you'll be able to shave a lot of money off the overall cost of your trip. Here's how to make your European adventure much more affordable.
With so many different cultures on the continent, you'll probably want to stop at several different places. The best way to approach this is probably by renting a car. This can be extremely expensive or extremely cheap depending on how you go about it. Hotwire car deals is usually a good starting point. If you can, try to book two one-way tickets rather than a return. If you're staying in one country, getting a return will obviously save you money. We're talking about a Paris to Moscow kind of trip though. In these cases, booking single tickets to your starting point and from your destination is the best way to save money. This will stop you from having to go in a huge loop and spending more on your rented car.
Piata Romana (Pixabay)
Another good tip is to time your travels wisely. Weather aside, summer is typically the worst time to go to Europe. The prices for city tours, excursions and museum entries are bumped up. The same goes for hotel fees and plane tickets, so do yourself a favour by travelling in one of the colder months. Summer will often give you a distinctly un-European experience. The place you visit will be brimming with tourists. Also, many of the local businesses will be changing their way of operating to accommodate for the mobs. This is especially true for Spain, Italy and Greece. Obviously you want to skip all the claustrophobic crowds, and get a more genuine sense of the countries.  Choose any time outside of June, July and August.
The British Museum (Wikimedia)
Finally, try to keep a plan in mind. It's nice to improvise and play it by ear in a continent like Europe. However, if your trip is too disorganised you might get back home and spend ages regretting all the places which you missed out on. If you've never been to Europe before, you might want to plan a route that goes through all the famous cities. If you're interested in 20th century history, than Germany, Poland and various countries in Eastern Europe is a good idea. Whatever your route is, try to do a lot of budgeting, and stick to what you can spend in which area. This will help you spread out your money. Still, you're allowed one or two crazy nights!
I hope these tips help you make it to Europe, and see all the incredible sights around the continent. Although it may not save you a penny, learn a few phrases in a couple of European languages. English is commonly spoken throughout Europe, so you'll probably be fine. However, giving the native tongue a try will always be appreciated.
January 28, 2016
If you are tired of getting rid of unwanted hair with traditional methods, such as shaving, it might be a good idea to think about getting rid of that hair another way. The first option that comes to mind is probably laser hair removal, but you also have the option of IPL (Intense Pulsed Light) treatments, which are different. Here's a comparison of the two.
Both Offer Home Use Kits
One thing both techniques have in common is that home use kits are available. In other words, you can go to a drugstore or department store and find hand-held IPL or laser devices to use on yourself. That may sound much more convenient than going in for treatments at your local spa or clinic, right?
The only problem is that IPL and laser hair removal devices designed to be used at home don't produce the same results as those used in clinics. They simply aren't as strong, especially the laser devices. So, although they may remove some hairs, they aren't going to be as thorough or precise.
How the Two Treatment Types Differ
Lasers are concentrated beams of monochromatic (one color) light. They also create a lot of heat in most cases. IPL hair removal machines are much less concentrated. Instead, they produce "bands" of light on certain frequencies, which are meant to disrupt hair growth. However, those pulses of lights don't create much heat at all.
Why You Might Choose One or the Other
Technically speaking, laser machines usually work better than IPL machines. They are stronger and can often keep unwanted hair from growing back as quickly as it might after IPL treatment. However, the differences in techniques means that laser machines might not be a good way to treat specific patients.
Basically, the heat created by lasers can be disruptive for those with oil glands that are over-active. So, as an example, if you are prone to acne outbreaks you might want to try IPL instead, since acne and oily skin tend to go hand-in-hand.
Lasers can also be a problem for dark-skinned people sometimes, since they tend to treat darker areas on the skin's surface, which are generally dark hairs. Anyone with dark skin might find that certain laser devices can't find the hair against the dark skin. Although, there are some lasers that can treat darker skin types.
Shaving or Waxing May Not be Eliminated
If you have IPL or laser treatments, you will have to shave and wax much less often than you otherwise would. But you still may have to do it periodically. How often will depend on a lot of things, including the treatments you have, how often you have them, and how much hair you are trying to treat.
Nevertheless, if you have the proper clinical treatment for your unwanted hair, the roots should be damaged. That means weeks or months before the hair will regrow, as opposed to the few days it might take after you shave surface hair away. So, no matter which type of clinical hair removal treatment you choose, it will save you time.
January 23, 2016
I know most of you folks out there are quite fond of sales items, because in thus way , especially if you are a mom, can even save up some bucks that you can use in the other important matters hence it is practical for us to have all these things in the very reasonable prices. But the thing is, most of us didn't know too where to buy these awesome gems. But no worries, because I've heard an Cozy Winters Reviews that their online shop is the best store to shop because they only sells out the cheapest finds not to mentioned that mostly these cheap are in quality and they can either lasted for the good years as you have get these appliances and sorts.
January 15, 2016
New years had passed and one thing that mostly people look forward to, as the new year comes was sort of occasions such as company events, family gatherings and most importantly a wedding. Yes! believe it or not, as the new year's come a lot of couple are getting married and even to have a child after. I think, that was a human nature to have tied up with their loved ones and has their own beautiful family that may last till end. But before that, you should then of course prepare your wedding day by having all necessarily things such as an wedding gowns for the bride, best pair of tuxedo for the grooms and set of theme dresses for your maids and sponsors. Yes! that's how tiring it was by thinking of it but you know what? there's online shop out there like this awesome Rosa Novias AU that has all the dresses and gowns needed on board. All you have to do is to check their shop and pick all the dresses you'd found chic for your wedding and they can actually send them over your way immediately for you to see on how awesome their dresses were.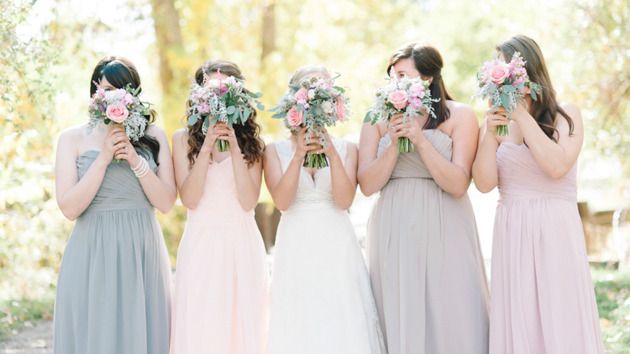 The shop, Rosa Novias AU, is actually specialized with wedding dresses and bridesmaid dresses, Hence, you don't have to worry about because they've got you cover with your wedding. Also, they have some talented sewer and designers who can help you out to pick your own wedding gowns as you don't have an idea on what are the trendiest for today's wedding. They can either works on your designs as you have your dreamt kind of wedding dress, just send over to them your sketch and they can make it even enhance it just to fits in you well. Yes! that's how awesome they were..
If you bothered about the Mother of the Bride Dresses , no worries then. Because they can an selection of it for you to choose from. They have some pastel color gowns for your mom and even some mini dresses as of you prefers it. Go check the store now and shop all the dresses you needed for you to have the most memorable wedding.
January 12, 2016
For those of us that work in an office, it's easy to become very bored with our surroundings. Offices tend to be drab and lack any sort of personality. Lots of us take in photo frames of loved ones to sit on the desk. But you can go further than that. You can do quite a lot more to put a splash of your personality and identity into your work space.
If you're in an open-plan office, you might have only your desk to declare as your own. There are rarely any rules preventing you adding a few little touches to help you feel more at home in the workplace, though. You could start with a table runner across the desk. This adds a splash of color to the room. And why not add a favorite plant to nurture?
Instead of a traditional photo frame, why not have a photo tree or even a digital frame that will show you more pictures? Themed photo frames can help you add a little quirkiness or interest to your desk space. After all, you're there for eight hours every day. You want it to be fun and unique to you.
You can do the same for your home office too. You might be lucky enough to have an entire room to yourself at home. Paint the walls in a color that enhances your mood or reflects your personality. Choose wallpapers, or even cover a wall with pictures of things from your travel days or childhood.
If you are looking to put your own stamp on a space then adding objects and ornaments that represent your interests can help. These items say a lot about your personality too. They can turn any space into a unique and homely area. If you have a love for music, why not pop an old instrument on the wall? Or if you love transport, grab some Atlas Editions Collectables to adorn your desk and shelves.
Objects that reflect your interests, passions and personality can help brighten a room. You can feel more comfortable working there, and even become more productive. Best of all, it helps other people get to know you, your tastes, and your interests. It helps you become more approachable, and it gives you plenty to talk about with like-minded colleagues!
Personalizing the spaces you use can be a great way to feel more comfortable in them. It's about embracing what is important to you in life. You can remind yourself every day why you're working hard too! Collectables and themed ornaments might be inspiring to you. Or they may just be decorative and stylish. The point is they're yours, and they are about you and your tastes.
There are many reasons for wanting to add a touch of personality to a room you spend a lot of time in. One good reason to do it is to help you feel more confident about being you. Just a few touches can help you feel good about being surrounded by the things that make you who you are. And we should all be inspired by that. See what decor changes you can make today to bring a little bit more of you to the room.
January 6, 2016

People who follows fashion often, have this misconception about the newest trends pieces today. What I mean by that? well, admit or not mostly us are fond of wearing all the trendy pieces in us where in fact that can make you eventually a fashion victim my pulling off all the newest items in the industry in one go. Though, rare people can really pull it off but not at all like what you're thinking off. Hence, it's better for you to check out some lookbook styling first before going to any specific fashion styles.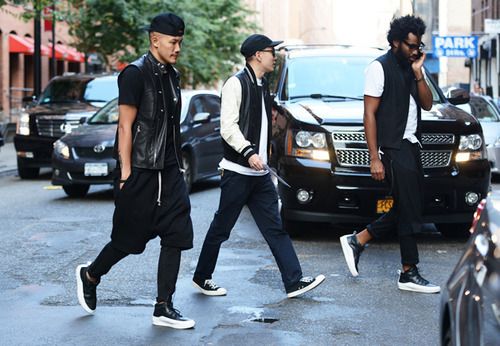 Others are prefers street wear fashion more than to the business casual type of outfit, I personally like this too as for my fashion. And as you have this kind of fashion you're probably more on shoes to invest than to the main piece. Why? because shoes are your main pieces to rock on for this street wear fashion. Actually, type of shoes to wear has really a big in fact on your total look because it has one that brings confident in you.
As we talked about shoes, dandy styling has also type of shoes to have which is these is comfy loafers that are available almost everywhere now. But I've found some online to consider and ZALORA has comfy lace-less shoes like loafers and slip-ons to offer. Just check over the shop and see for yourself on how awesome their each loafers there. No worries, zalora only offers authentic products hence you don't have to worry about the quality.
January 1, 2016
Looking for the best guitar to use for yourself? if so, why not having this flying v guitar in you as incentive? yes! this typ of guitar is well known into music field especially into guitar that has a great sounding thus everyone is keen to have it even those musicians are prefers themselves to have this kind of guitar than to the usual one. Hence, you should get one of it instead of the regular one.