October 27, 2015
We're quickly coming towards the end of October, and that means Halloween is swiftly approaching. It's the perfect time of year for everyone that loves dressing up and having fun. The weather is cool and there's an unusual buzz in the air.
No matter how old you are, Halloween is about getting involved in the festivities! And you don't have to wait until the 31st October to dazzle with your outfits.
Being right in the middle of autumn, this time of year is perfect for embracing neutral colours. Even before the big day, there's plenty of reasons to get glammed up. There is my essential guide to looking hot just in time for Halloween!
Bling Bling! What lady doesn't love to make a big statement? With oversized earrings and the like slowly dying out, the time has come to go smaller but bolder. Embrace the feeling of downsizing and don't feel guilty about it. By increasing the braveness of your fashion choices, you can stand out more. Accessorize your outfits with strong colours like these orange watches to draw attention to yourself. You won't have to feel worried about dressing down.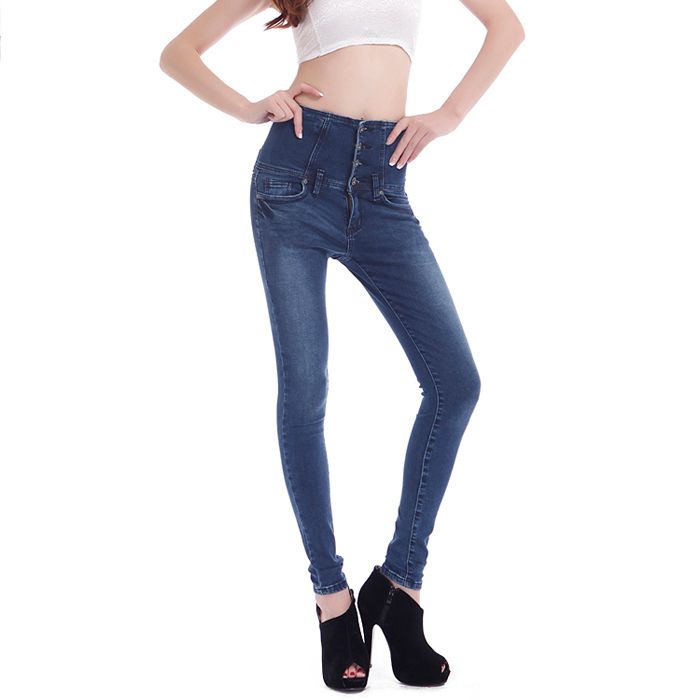 Let's get waisted! And no, I'm not talking about dipping into the Halloween punch bowl. This year, the high waist is making a comeback in all fall-winter fashion collections. And it's about time if you ask me!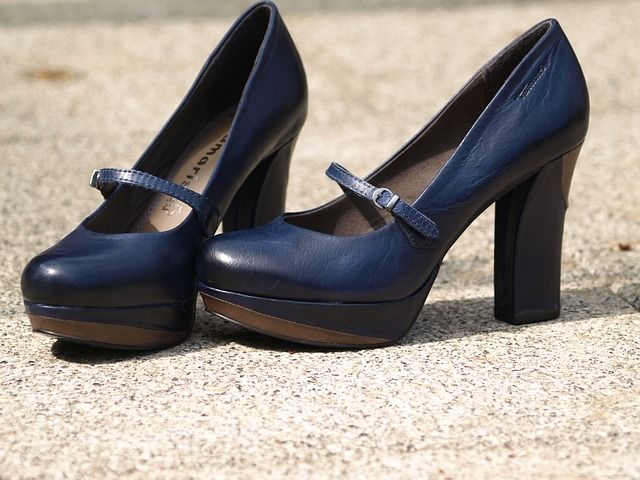 Meow! This is the kitten heel, and you don't need to dress up as a witch to pull off this black cat. Can you think of a better time to add this low heel to your repertoire than Halloween? Kitten heels get kind of a bad rap from fashionistas. They argue that they don't add length to the leg, and a cute pair of flats are a better option for comfort. But by combining the low heel with wide-legged jeans or longer pencil skirt, you can add a touch of class to less formal affairs without the pain of heels!
Choose off the cuff patterns to make sure you really get noticed. The bigger, bolder and more vivid the better. A popular option at fashion shows lately is to be draped from head to toe in exciting patterns. Rock an unusual catsuit at your Halloween functions. You don't get the chance to be so crazy with your fashion choices than at this time of year. When it comes to Halloween fashion; anything goes! So don't hold back on making choices you wish you could make the rest of the year.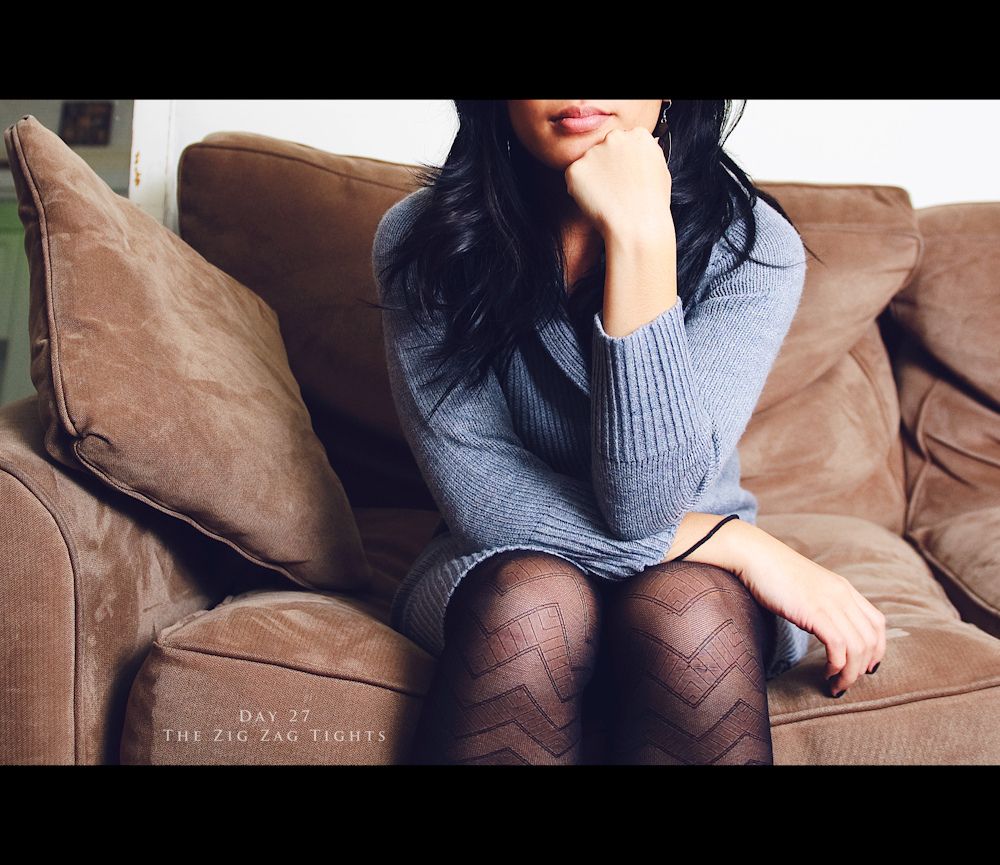 Hold on tight, it's going to be a bumpy ride! The Halloween period is all about embracing the weird and wonderful. Why not go all out with a pair of patterned tights that will really make you stand out in the crowd? Ditch the dull plain coloured tights and get adventurous. You can find a tonne of different patterns in the stores and online. Team them up with a pair of denim shorts or a maxi dress to turn heads at any party.
October 16, 2015
There's probably nothing more exciting for a woman than her wedding. She gets to be with the man of her dreams surrounded by family and friends. Although the idea is much like a fairy tale, planning and preparing a wedding takes a lot of work. You'll have to think of the motiff, wedding dress, entourage's dresses, venue, reception, food, cake, flowers and many more. If your budget permits it, then it's advisable to hire a wedding coordinator but if it doesn't, you can shop online at a one-stop store. Here, you can buy any wedding dress you like at an affordable price. You can even have something customized according to your preference.
One online store that you can shop in is ViviDress UK. They're located in Hong Kong and have been in business for many years now serving shoppers from countries like United Kingdom, France, Denmark, Switzerland, Sweden, and Spain. They deliver worldwide through DHL or TNT. They have a vast array of wedding dresses, bridesmaid dresses, maternity dresses, plus size wedding dresses, prom dresses, and evening gowns that are of high quality and sold at incredibly low prices. ViviDress UK sells only unique and elegant dresses. Furthermore, all their items are hand made and customized and made by professional designers. The bride has an option to let them make her own design or designs taken from magazines and other references.
Keep in mind that it's not only the bride who should look lovely but the bridesmaids as well. ViviDress has a wide collection of cheap bridesmaid dresses UK that you can select from. Whatever the design, silhouette, color, length etc. you prefer, they surely have it. They actually have more than 50 plus colors and UK4 to UK30 sizes. Bridesmaid dresses are categorized into Bridesmaid Dresses Under 100£, Satin and Lace Bridesmaid Dresses, Hot Sale UK Bridesmaid Dresses, Chiffon Bridesmaid Dresses, Strapless Bridesmaid Dresses, and Short Bridesmaid Dresses.
October 13, 2015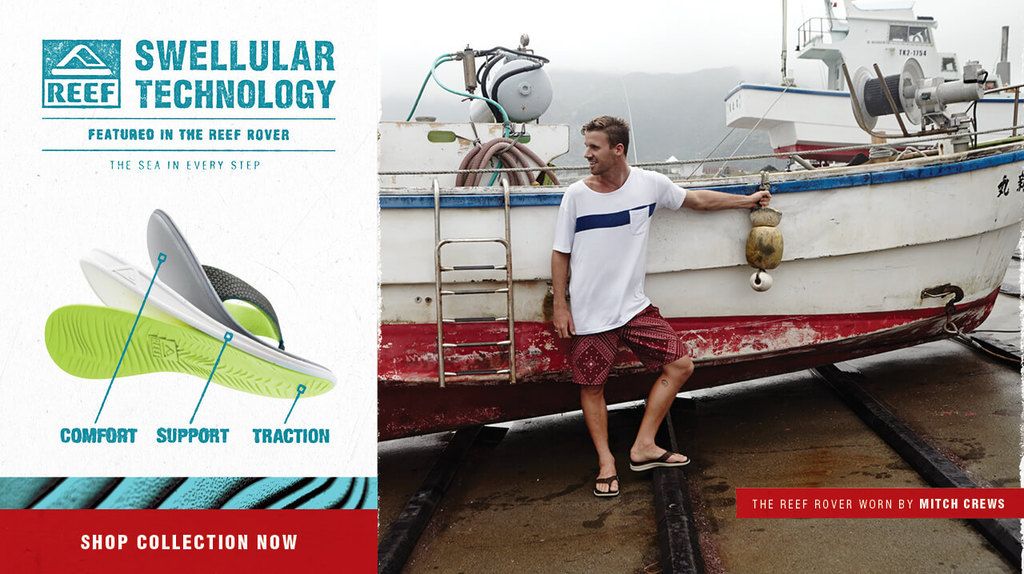 It is nice to know that more men are becoming stylish, sometimes even more so than women. We have become fashionistas in our own way. Although I consider myself a rather simple guy and would opt to wear casual, comfortable clothes, I am still in the loop when it comes to fashion. Along with casual clothes, I make sure that I have footwear that is fashionable, comfortable, and trendy. I wear sneakers most of the time but when it is summer time my footwear of choice are comfortable sandals and flip flops. I am very careful when it comes to shopping for a pair or two and never buy on a whim. I first put them on to see if it fits and if I feel any discomfort, and when I do, I would try another pair.
Sandals have a long history and have been worn thousands of years ago. Ancient Egyptians have worn them and so did the ancient Greeks. I am not very particular and would wear any type. However, I would veer more to buying leather sandals because they are durable. When buying, I first inspect the material to see if it is sweat inducing and if it looks cheap. I purchase those that are made out of a comfortable material. Nowadays, there are many brands of sandals and flip flops available to men of all ages. Whatever your personality is, there is definitely one that would go with your taste and preference. They are now commonly worn and have become an everyday fashion statement.
If you are tired of the usual men's leather sandals you see in brick and mortar stores, you can always visit and shop at online stores. There are many different styles at Reef. This environmentally conscious brand has footwear that not only looks great but takes into consideration the comfortability of the wearer. They have a wide selection of stylish sandals and flip flops for men and women. Men's sandals are categorized into Classics, Leather, Rubber, Bottle Openers, and Athletic. Reef bottle opener sandals like the Fanning Prints are totally cool. It's comfortable, water-friendly synthetic Nubuck upper is smooth and less invasive than other flip flop straps. Other notable features include contoured compression molded EVA footbed with anatomical arch support, full 360 degree heel airbag enclosed in soft polyurethane, and a church key that opens bottles.
The reef Bingin also looks nice. Some of its features are woven strap with ultra-soft terry cloth lining, suede leather toe post overlay, soft suede leather footbed with anatomical arch support, and highly abrasion resistant and molded reef rubber outsole. The reef Windswell is another standout what with its water friendly synthetic leather upper, soft textile lining, compression molded high rebound poe foam footbed, deep contoured 51% recycled EVA midsole, and reef supreme design outsole that is made of 25% recycled rubber.
October 13, 2015
If you've started planning your big day, I'm sure you've got a checklist a mile long to get through! From caterers to venues to flowers, the list is never-ending. There is one thing, however, that I suggest you make plenty of time for. That's the wedding ring purchase. Unlike all the other arrangements, the wedding ring isn't just for one day. It's forever. It's a big decision, and not something you should rush.
At first glance, it seems easy. After all, a simple wedding band shouldn't be too tricky to find, right? Try telling that to any recent bride or groom! It's not always easy to find the perfect wedding ring, especially if you have a unique style in mind. Here's my quick checklist for finding the perfect wedding band.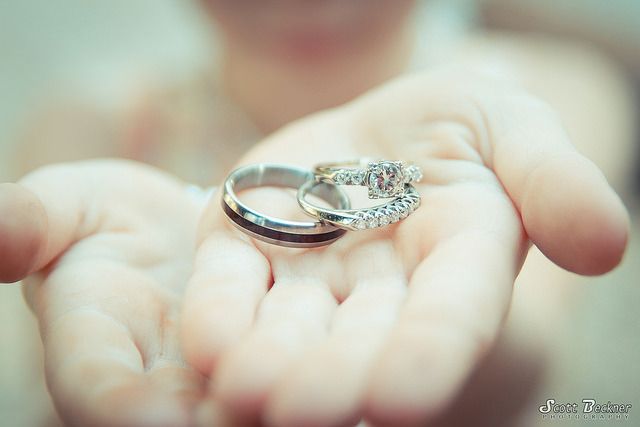 photo source
Identify a style
Before you start trawling through the jewellery stores in town, take a long, hard think about what style you want. There are lots of different options out there, and it's always best to narrow it down. It's also important when it comes to men's rings, as there are now so many styles. Just take a look at Titanium-Jewelry.com, and see for yourself. Girls, you'll often want something more delicate and stylish. Pick a style first, so you know what to look for.
Start early
Any married couple will tell you that the planning stages of a wedding fly by. You might think you've got months to get it sorted, but it will soon be upon you! As with most wedding plans, it's usually best to start early. Remember, rings aren't always easy to find. When you do stumble across the perfect ring, you might want to have it engraved. It may also need to be resized or go through bespoke alterations. These take time, so make sure you give yourself plenty.
Budget
Organising a wedding requires a strict budget (usually!) Every small thing is accounted for, and every expense is scrutinised. It's so easy to add little costs to each aspect of the wedding. As soon as you start doing this, you'll quickly find yourself over-budget by thousands! Set yourself a budget for rings, and stay under that cost wherever possible.
Think long-term and practical
Remember, a wedding ring is for life. By all means, you can choose a quirky and original style. But, just think about that choice 50 years in the future! With that in mind, try to avoid the latest trends or styles, and stick to something classic. You should also think about your lifestyle and daily life. Is the ring comfortable enough to wear all day every day? How will your job affect your everyday use of the ring?
Get the sizing right
Last of all, take your time at the jewellers to get the sizing perfect. With most wedding rings, they will alter it to the millimeter. Try on a variety of sizes, and test them all for comfort and fit. Make the decision you are most comfortable with.
Follow this advice, and you'll exchange your perfect rings with each other on the big day. Congratulations!
October 10, 2015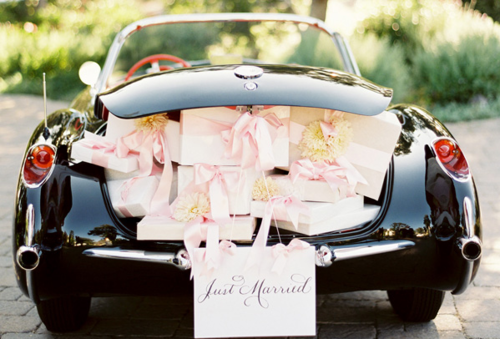 Weddings are stressful, and they're certainly not easy to organise. But it is possible, here's how to make sure your day's as good as it can be.
Have Fun in Advance
You should definitely have a stag night, but it's rarely a good idea to arrange it for the night before the wedding. Yes, I know this is the traditional time, but having it a little earlier will avoid the kinds of disasters that could potentially ruin your wedding. There are lots of things that can go wrong, so why take the risk?
Some men get blind drunk and end up spending the night in a police cell. This is something that happens all the time, not just in bad comedy movies. Even if something big like that doesn't happen, the chances are you're not going to be in the best condition, and a hangover can ruin the day too.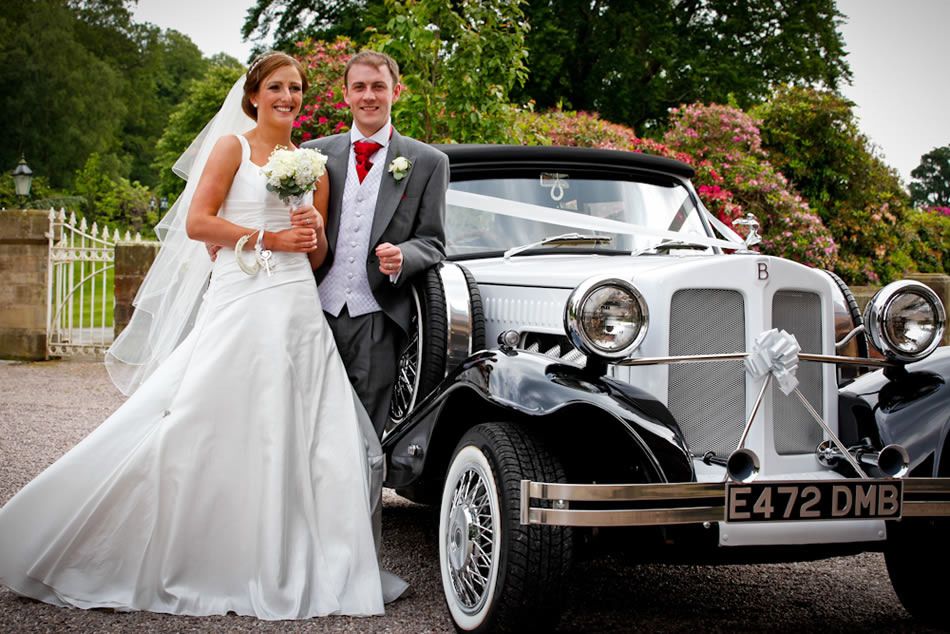 Send Out Your Invitation Early
There are lots of boring things that you have to do when you're organising a wedding, and there's no getting around them. One of those boring things is also the most important, sending out the invitations to your friends and family. If they don't get your invitation in time, a lot of them won't be able to come.
To avoid having no one turn up to your wedding, you'll have to prepare them and send them out months in advance of the big day. This gives people the chance to clear their calendar. You can find free wedding invitation templates online, so it doesn't have to be a particularly expensive process.
Have a Plan and a Backup Plan
Planning is the best way to safeguard your wedding from being derailed and becoming a mess. When you have so many people being brought together in one place for a whole day, some form of planning is essential if you want to stay in control. Decide what you're going to do and when it's going to happen throughout the day.
In some cases, a backup plan might be necessary too. This is true if you're planning to take part of your wedding day outside. We all know how changeable and unpredictable the weather can be, so don't be fooled into trusting it! You should prepare an indoor space that you can go to if the rain starts to fall.
Stay Calm on the Day
When the day of the wedding arrives, there's nothing more you can do in the way of planning. So, there's no sense in fretting and worrying about how the day will play out too much. This is supposed to be one of the happiest days of your life, so all you should be doing is trying to enjoy it all.
Yes, it might be stressful, but you should let someone else do the worrying. You could hire someone who will be there to look after the smooth running of the day so that you don't have to. This will free you up to enjoy your day and spend time with your friends and family.
If you get each of these points right, you should have a smooth wedding day.
October 9, 2015
The average cost of getting married is rising all the time, which means that for couples on a budget, planning a wedding can be tricky. However, that's not to say it's not doable because it is, it just takes a little more creativity, that's all.
Even if you have a small budget, you can still plan a beautifully elegant wedding. What you will need to do is get creative and be willing to haggle with your vendors.
To help you successfully create an elegant wedding with only a small amount of cash to spend, here are some useful tips:
Be flexible with your wedding date
When it comes to choosing the date of your wedding, in order to save money you need to be flexible. For instance, Saturdays are the most popular time to get married, and so, are also the most expensive.
You will find that if you choose to get married on a Thursday, Friday or Sunday, that you will get better deals. This doesn't just apply to your wedding venue, but also to your vendor costs. You should also find that when it comes to wedding packages, packages for days other than Saturday, are cheaper.
If possible, try to avoid getting married in June, as this is the most popular month for weddings. May, July and August tend to be less popular and so are less expensive, so why not opt to get married during one of these months?
Get a good deal on wedding transport
Just like with everything else, you will find that wedding cars are cheaper to hire on days other than Saturday. However, don't settle for that, try to haggle some more discount, if you can. But, before you do that, you need to decide what type of vehicle you want to hire.
For an elegant wedding, the best transport options are vintage cars, like a Rolls-Royce, and sophisticated cars, like limos. Both of these vehicles are classic and sleek, making them perfect for an elegant wedding.
To hire an affordable wedding limo click here – this will give you an idea of the prices you can expect to pay. To find out more about vintage car hire, have a look online and compare the prices on each site.
Don't have a formal dinner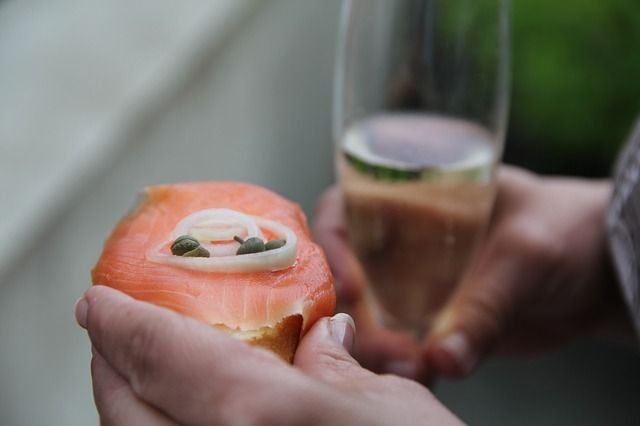 While elegant, formal dinners are expensive, so if money is tight, it's a good idea to skip the formal meal. However, that doesn't mean you can't have an elegant meal, because you can. Done right, buffets can be just as elegant as sit-down meals.
Hire a chef to create an elegant buffet at an affordable price. This could include things like canapes, cheeses, artisan breads, Spanish meats, and olives. Give your chef an idea of how much you want to spend and ask them what they can offer you for that price.
Don't have an open bar
Give each guest a glass of champagne on arrival, and then leave each guest responsible for buying their own drinks. It might not be the traditional way of doing things, but when money is tight, it's the best option.