Are you sick of wearing boring clothes? Do you wish you could make your outfits look more interesting? You're in the right place! These fashion tips will help you to funk up your outfits, so you can look amazing every time you get dressed.
Wear Lots of Different Textures
Different textures always add interest to an outfit. You should make sure you do this every time you get dressed to some varying degree. If you don't, you run the risk of a boring looking outfit. You can include suede, faux fur, leather, and more to get the look. I love tassels, fringing, fluff, and all things like that. You can mix and match however you like!
Clash Colours and Patterns
Clashing colours and patterns really makes a statement. It can look so fun and add just the right amount of quirkiness to a look. If you like to look bold and stand out from the crowd, this is a great way to do it. To find the perfect clashing colours, use a colour wheel. To clash your patterns, there are lots of tutorials online to help you with that. It can take some practice, but you'll get there.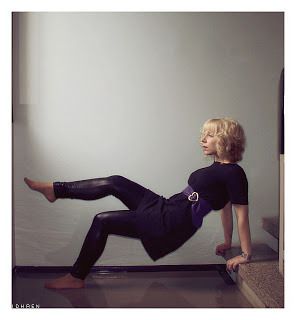 Wear Unique Accessories
I love unique accessories that are different to anything I've seen before. Not to the point where I look silly, but really different and quirky. At the minute I'm loving anything bright and holographic. You can also accessorise with things like temporary tattoos and nail polish. They are just as much an accessory as anything else. Something small like an ear cuff could even make a difference. The smaller details really do matter if you're trying to look unique.
Play With Different Shapes and Cuts
Different shapes and cuts of clothing add more interest to your look. For example, asymmetrical tops. Just make sure your outfits balance out so you flatter your shape. If you're wearing something floaty on top, you should wear something tighter on the bottom. If you're wearing something baggy on the bottom, it should be tighter on the top. Wearing baggy clothes all over will drown you, and wearing tight clothing all over can be too much. It's all about getting that balance right so you can flatter your figure without looking like you're trying too hard.
Show off Your Personality
I love getting dressed as it allows me to show off my personality in the best way possible. I like to wear slogan tops that I feel fit my personality, my favourite patterns and colours. If I like something, then I wear it regardless of what other people think.
I hope you love these tips and they help you to create better outfits in the future. Don't be afraid to try new things and experiment. You're not at school anymore (I'm assuming) so you are free to be yourself without worrying what others will say. As long as you love something, then wear it and own it! Anything you'd like to add to this post? Leave a comment below!