September 23, 2015
Are you sick of wearing boring clothes? Do you wish you could make your outfits look more interesting? You're in the right place! These fashion tips will help you to funk up your outfits, so you can look amazing every time you get dressed.
Wear Lots of Different Textures
Different textures always add interest to an outfit. You should make sure you do this every time you get dressed to some varying degree. If you don't, you run the risk of a boring looking outfit. You can include suede, faux fur, leather, and more to get the look. I love tassels, fringing, fluff, and all things like that. You can mix and match however you like!
Clash Colours and Patterns
Clashing colours and patterns really makes a statement. It can look so fun and add just the right amount of quirkiness to a look. If you like to look bold and stand out from the crowd, this is a great way to do it. To find the perfect clashing colours, use a colour wheel. To clash your patterns, there are lots of tutorials online to help you with that. It can take some practice, but you'll get there.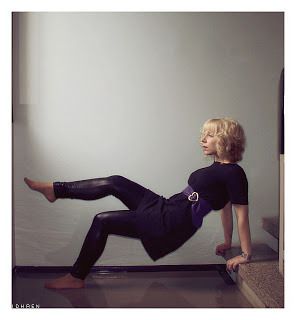 Wear Unique Accessories
I love unique accessories that are different to anything I've seen before. Not to the point where I look silly, but really different and quirky. At the minute I'm loving anything bright and holographic. You can also accessorise with things like temporary tattoos and nail polish. They are just as much an accessory as anything else. Something small like an ear cuff could even make a difference. The smaller details really do matter if you're trying to look unique.
Play With Different Shapes and Cuts
Different shapes and cuts of clothing add more interest to your look. For example, asymmetrical tops. Just make sure your outfits balance out so you flatter your shape. If you're wearing something floaty on top, you should wear something tighter on the bottom. If you're wearing something baggy on the bottom, it should be tighter on the top. Wearing baggy clothes all over will drown you, and wearing tight clothing all over can be too much. It's all about getting that balance right so you can flatter your figure without looking like you're trying too hard.
Show off Your Personality
I love getting dressed as it allows me to show off my personality in the best way possible. I like to wear slogan tops that I feel fit my personality, my favourite patterns and colours. If I like something, then I wear it regardless of what other people think.
I hope you love these tips and they help you to create better outfits in the future. Don't be afraid to try new things and experiment. You're not at school anymore (I'm assuming) so you are free to be yourself without worrying what others will say. As long as you love something, then wear it and own it! Anything you'd like to add to this post? Leave a comment below!
September 23, 2015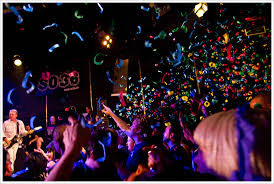 Congratulations on getting married! From what I gather, married life is one of life's great journeys, a journey you get to share with a special person whom you love. But, before you settle down for the foreseeable future, you have one last party to organise. Well, you best man has one last party to organise in your honour. Your bachelor should be one of the greatest nights, or weekends, of your life. Simply put, it is your 'last night of freedom' where you get to go wild and not worry about the consequences. Still, there are plenty of mistakes you want to avoid. After all, there are always some consequences.
Booking The Wrong Package
My understanding is that bachelor parties are becoming more popular away from home. To be honest, I think films like The Hangover may have had some influence. Still, a weekend in a foreign country is a good choice, isn't it? Mostly it is, as long as you pick the right deal. The people at Stagit will tell you just how important the right package deal can be where bachelor parties are concerned. End up in the wrong country doing the wrong things and you might wish you were back at home, tucked up in bed.
Vegas, Whoop Whoop!
Okay, Las Vegas may be a great place to party, but it isn't the be all and end all. In fact, if you are older than twenty-five, you might find Vegas too much hassle. Lots of bachelor parties obsess about going to the Promised Land, and sometimes the final result is underwhelming. Pick the place that suits your needs best, not the one that everyone else thinks is best.
Improvising The Whole Trip
Not many people like organised fun because it takes the fun out of… well out of fun. Still, you need a rough outline of what you are doing so can plan ahead. For example, there might be a sports event you want to attend or a big festival that looks amazing. You cannot attend these places if you don't know that they exist. Where people go wrong is they think that any planning is absurd because improvising is best.
It isn't.
Not Being Flexible
It is a fine line between being too organised and too flexible. When you are not flexible enough, you run the risk of taking all of the fun out of the party. Start by doing the things you have in mind, but don't be scared to go off the beaten track. Sometimes, the best times are the spontaneous ones that you don't expect.
Invite Everyone
The more the merrier? No! More people than you can handle turns a fun night or weekend into an administrative nightmare. Trying to get fifty guys to do one thing is a nightmare and I don't recommend you try.
Telling Everyone What Happened
Within reason, your fiancé is happy for you to enjoy your bachelor party. But, they don't want to hear about every gory detail. Just like you wouldn't want to hear about what she did for her bachelorette party.
A good motto to stick by is what happens on the bachelor party stays on the bachelor party. You don't want to be thinking about divorce before you are married!
September 17, 2015
If you want to try something new and something valuable. Why not trying to learn on how to play guitar? Yes! because guitar is the most handy and easiest type of musical instrument that we could learn as easy as 123 hence it's better for you to learn as early as now for you to use it skill in the near future. You can also try to check hd pro for your guitar selection.