August 22, 2015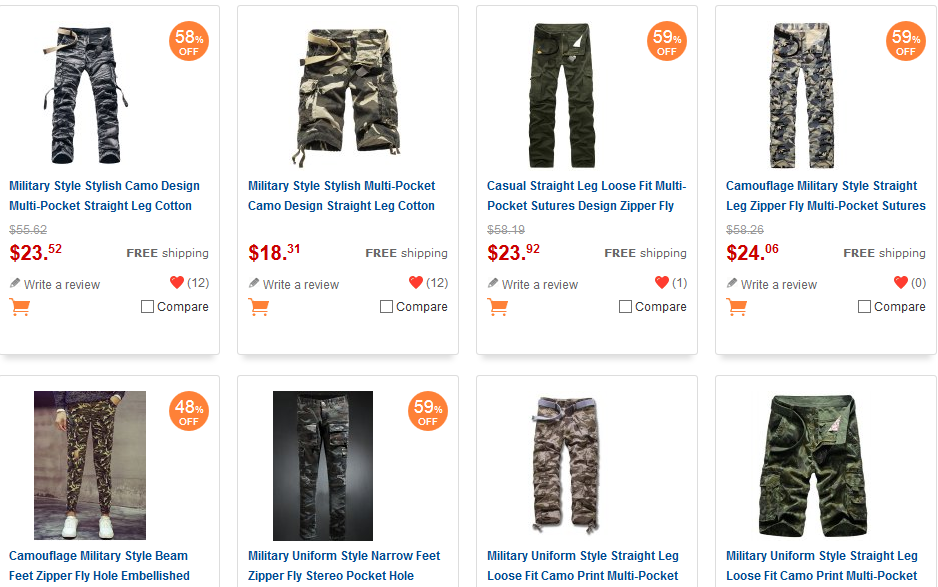 Who said that men aren't into fashion? I know most girls do. But you know what? men these days are very open minded where they're now fond to do experiment for themselves by simply wearing some fashion finds that are truly in demand and in trend these days. They can now wear some skinny jeans and some casual button down shirts and some slip-on shoes that can make them look daddy and neat, than before where guys are just usually wear those loose t-shirt and bulky pants for a street wear mania. But of course, fashion is evolving and casual looking for men in a trend hence guys should go for it for them to be "in" for today's fashion..
And if you are looking for the dope pieces for your own fashion as you're a guy. I suggest you then to take a look on this shop called GearBest.com where all the best items for fashion were listed and not just that, because the shop is also selling over some great finds that are indeed useable on our daily living. They've got these sports items too that usual guys are pleased to have.
But if you are really into fashion, they did have these military clothing that can perfectly suits in to your masculinity. And you can wear them off in any casual events as well as part of your daily clothing. Go check the shop now and see for yourself on how great they are. Also, you may like them on Facebook
here: https://www.facebook.com/GearBestWristWear for you to be updated on what are the newest products they're up to and what are the great deals they'll be having..
August 12, 2015
Our homes are the perfect place for us to relax and feel safe. You are surrounded by people you love and people who know you better than anyone, so you don't have to put up your guard or be someone else. You can be exactly who you want to be, namely yourself. For the most part, that is amazing. After all, if we cannot relax we will soon burn out. Yet, it leads us to be too comfortable, so we do things we normally wouldn't in public. Why? I have no idea, and I am sure you don't either!
Sing in The Shower
Anytime I am in the bathroom, I get the urge to belt out a tune. Sometimes, I don't even like the song I am singing, I just sing it because I am in the bathroom! If I was in any other room in the house, I wouldn't think twice about keeping my mouth shut tight. But, in the bathroom, singing becomes an impulse and for some strange reason I love it. On a list of 100 awesome bathroom habits, singing would be my number one.
Dance While Hoovering
No, just me?! Be honest, we all love to have a boogie while we drag the vacuum around the house. There is something about having the Hoover in hand that turns us into the late Patrick Swayze, and before you know it the hips are out of control! Once the vacuum stops and the hoovering is over, we revert back to our normal self and act as if nothing has happened. But, for ten minutes of every day, we let our hips rule our heads and it is amazing. Even if it is a little odd!
Read on The Toilet
The toilet is not meant for reading, so why do we insist on taking a good book to the bathroom? For some people, the only time they get for themselves is in the bathroom and they want to make the most of it. For others, they cannot put their book down and take it anywhere and everywhere. Whatever the reason, the end result is still the same.
Eat in Bed
Okay, this one might be for us men, but girls you should give it a go because it is amazing! Most women won't understand why men love a good snack in bed, and for good reason: we men don't have much of a clue either. Personally, I could not be more comfortable than when I am in bed enjoying a sandwich. The TV's on, the covers are warm and toasty, and the pillows are light and fluffy. What more could you want when you have something to eat?
Walk Around Naked
no one is home, having some 'me' time without any clothes is liberating. Still, you never have the urge to drop your pants at any other time in the day, so why do it when as soon as the front door shuts? That is one of life's many mysteries. What isn't, however, is how good it feels!
Judging by the habits above, maybe some of us get too comfortable at home!
August 12, 2015
Moving house is both exciting and nerve-racking, especially when you're moving to a new city! If you've spent your whole life in the same place, then a change of scenery could be welcome. It can be an escape from your boring life, and a change that you need! But, it can also be quite scary because you've never lived anywhere different before. You're used to the same things in the same town; it's become the norm to you. You grew up in this place, all your friends still live there, so moving can be hard at first.
The main problems most people have when they move cities are the loneliness at the start, and not knowing your way around. If you've left your family and friends, then the first few weeks/months can be tough for you. You're all alone and need to start making new acquaintances. Similarly, you don't know where anything is in the city, particularly if it's your first time being there. Fear not, there are many little tips and tricks you can use to make moving a whole lot easier.
(Image Link: https://goo.gl/QGDQwZ)
Google Is Your Friend
There's this great thing around these days called Google, you've probably heard of it. The answer to many problems these days is simply 'Google it', and it's no different when moving! If you want to find something in your new city, then Google it. Search for things in the web and you'll easily be able to find them. Perhaps you're looking for a gym to join? Then search for gyms in your area. The great thing is, the results will appear with a link to Google Maps. So, you can see exactly where they're situated in your new city! Searching for things online is a great way to help you build a knowledge of locations in your city.
Download Local Apps
If you want to make the moving process easier, then it's a great idea to download 'local' apps. These are apps that are tailored to your specific location. For example, you can get phone book apps that show all the phone numbers in your city. You can also get apps that show the nearest fast food restaurant, and simple local weather apps too! Having these on your phone will make it a lot easier for you when you're out and about in the city.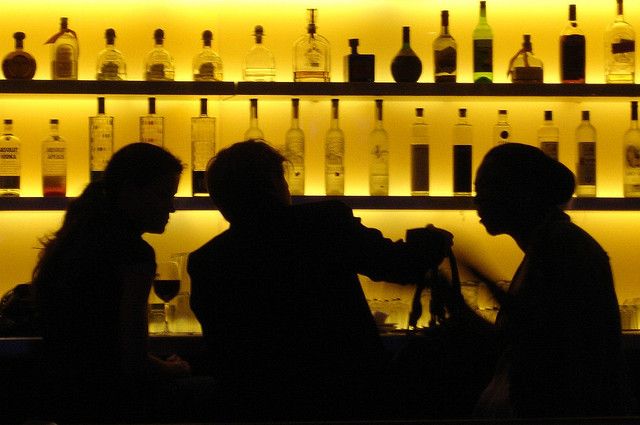 (Image via Flickr https://goo.gl/pweJyf)
Don't Stay Inside
To deal with the lonely feeling you get when you move, start going out more. Take walks through the city and try and meet new people. Going down to the local bar is a great place to start finding people to talk to. Or, you could join various clubs and sporting teams in the area. Joining a club/team means you get to spend time with a group of people, it's a great way to start new friendships.
There are many reasons you may decide to move to a new city. Perhaps you have a new job, or you're recently married and want to start a new chapter in your life elsewhere. Don't be scared to move, if you use some of the tips I've mentioned, it will be easy and stress-free!
August 12, 2015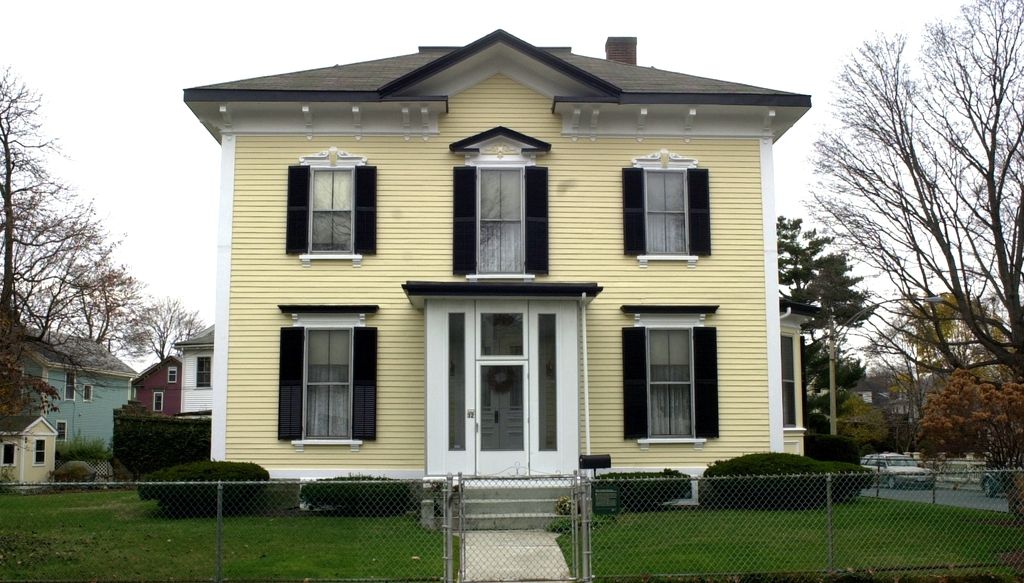 Selling your house is a big task and needs to be done properly. Here are some key things to consider when selling your home:
Make Your House Look Good
We're always told not to judge a book by its cover, but sometimes we do! Where house buying is concerned, people are far more inclined to buy a house that looks nice. Get your house tidied and cleaned before you take any pictures of it. A great tip is to make the rooms look as spacious as possible, so get rid of any clutter. House buyers are always looking for homes with lots of space, so show yours off! Clean all the floors, walls, ceilings and have all your best features on show. Making your house look good is also important when people come round to view it, or if you hold an open house.
Also, don't forget the outside of your house! Make sure everything is looking good on the exterior. Perhaps you'll need a new paint job to cover up some dirty marks, and give the windows a good clean too.
Sort Out Any Plumbing Issues
If you've always had a couple of plumbing problems that you've put off, now's the time to sort them out. Either call a plumber or try and do the work yourself. It's important that the plumbing in your house is to a high standard if you're trying to sell it. People aren't going to buy a house that has leaky pipes and bad plumbing. It just means they'll have to spend money in the future repairing all the problems you caused. Make sure you check for any issues, then get them sorted out as soon as possible.
Decide On A Price
This is probably the hardest part about selling your house. Deciding on a price is difficult, and requires lots of hard thinking. You should never just pluck a price out of thin air and slap it on your house, never. Do your research first. Have a look at the prices of similar properties and try and get an understanding of the market value. It's also handy to get professional help and have someone evaluate your house. Get multiple people to evaluate it so you can find an average price. Once you've decided on a price, then you're ready to put your house on the market.
Property Websites
It's important you list your house on multiple property websites if you want it to sell quickly. The more sites it's on, the more chance people have of finding it. If you're only listed on one site, then you only appear to a selection of the market. It's not rocket science; you want to give your house maximum exposure. List it on all the major property websites and perhaps give social media a try too. There are groups on Facebook that allow you to advertise properties, so make sure you take advantage of them. It's all about getting your house advertised in as many places as possible.
August 12, 2015
Ah, you're getting married, and I could not be happier for you. But remember, your last night of true freedom may only be a few weeks away. I'm kidding of course, but seriously, I know you want your bachelor party to be a night you will never forget. The bachelor party has been getting less popular lately, and I think I know why. People associate them with the crazy, insane occurrences we have witnessed in Hollywood movies. But it doesn't have to get too wild and out of control. In fact, truth be told it hardly ever does, and I have got some great ways you can have an awesome time with your friends without forgetting who you are!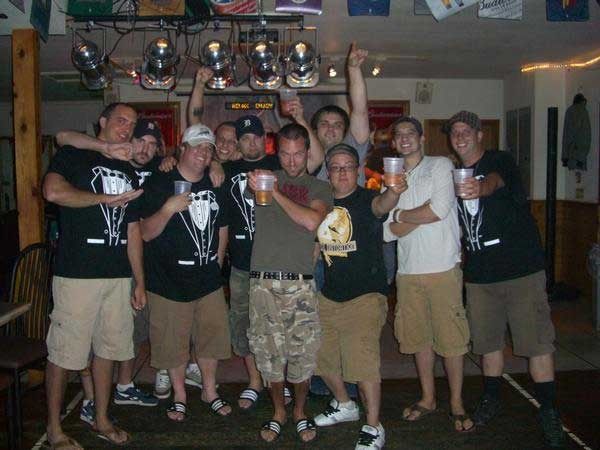 Extreme Sports Day
I don't recommend drinks with this one. Although, you may need one shot to get you out the door on some of the activitie. If you want to look at this as your last day as a free man, it makes sense to live it like that. I cannot think of a better way to do this then participating in some extreme sports with your friends. Personally, I would suggest booking a skydiving trip. If you can leap out of the plane at five thousand feet, with nothing but a thin piece of fabric to protect you, you are ready to face the challenges of marriage. Or, you could have even more fun without the risk and go water skiing. That would certainly be an experience you would never forget on the day before you get married. I am sure you have got some extreme sports you have always wanted to try so now is the time to cross them off your list.
The World's End Trip
The inspiration for this one came from a fantastic film I watched on TV a few weeks ago. Tell your best man to contact a hummer hire company and take your massive limo to every bar you used to hit when you were younger. Or, perhaps you still do. It does not have to be bars; it can be anywhere you love to go. You may want to try to hit all the biggest nightclubs in town in one night. Doing this could result in a night you will never forget or one that you wish you could. Either way, your last night before marriage will be one for the ages.
A Guys Night In
The less popular testosterone filled, equivalent of a girls night in. Instead of doing makeup tips you kill each other repeatedly, on your favourite console games. Rather than talking about how you can't wait to be married, you get the beers in and reminisce on all the crazy things you did before you found the one. You can get some of the best steaks from the butcher and have a proper guys meal by flame grilling them on the barbeque. Or, if you are not the best cooks in the world order a chef to bring a five-star restaurant to your home. Make a night of it without going out and doing something you will end up regretting.
I hope you can use one of these ideas to make a bachelor night you will never forget. But more importantly, I wish you a long, beautiful marriage with the one you love.
August 10, 2015
Buying a new home is one of the most expensive things that you will ever do in your life. But, just like anything else, there are ways to get your costs down. In this guide, I'm going to reveal some tips I've picked up over the years. They include the best methods of knocking down the price, and should help you get your dream property for less. Ready? Then let's start saving.
Make it your last move
First of all, it's important to understand that moving house is incredibly expensive. Not only do you have to pay for the property itself, but you will also need to spend on legal fees, taxes, surveys and a whole bunch more. So, one of the best ways that you can save money is to make it your last move. A little planning will do you the world of good. Think about how many kids you are going to have and make sure there are enough rooms. Or, alternatively, rooms big enough that you could turn into two if pushed. Of course, your plans may well change, but it's wise to assume that they won't. 
Choose a cheaper area
A five-bedroom house in Beverly Hills is going to be more expensive than a five bed in a less desirable Detroit neighborhood. That's obvious enough, but you might not have to travel that far to get a discount. In fact, property prices in neighboring areas can be wildly different. And, you can still enjoy many of the same facilities – including schools. In fact, if you spend some time researching, you could buy cheap in an up-and-coming area. As the coffee shops and gentrification occurs, you will see your house price shoot up through the roof. 
Build your own home
Building your own home on land is far cheaper if you know what you are doing. In many cases, it's the land that is more expensive – but again, if you know where to look, you can reduce your costs even further. Get with a company such as Summit Point Roofing to help you when building your home. For example, you could find an awkward piece of land that no-one seems to want in a great area. All you need to do is buy for the reduced price, find some narrow house lot plans, and use them to build a clever little home that utilizes the space. It will be far less expensive than buying from a private seller – and you could make some serious money when you decide to move on. 
Use a property inspector
Not everyone will want to build their own home, of course. But you can still save money. Make sure that you get a full home inspection carried out before you buy any property. A home inspector will take a close look at the property and identify areas that need to be improved They may also find faults, too. Everything that they find can be used to reduce the price of the home, and leave you in an excellent position to start bargaining. You can get an enormous chunk of money off by using a home inspector – so make sure it is on your to-do list.
OK, that's all from me for now – I hope this has helped give you some ideas. Now you just need to use all the money you have saved to decorate your home!  
August 7, 2015
Just what, exactly, is the modern man? Well, to be honest, I'm not altogether sure. We're a mixed bunch a the best of times, but when it comes to arranging our living spaces, I can guarantee we all have a few things in common. Today, I'm going to go through a few essentials that I think every man can relate to. So, if you are looking to deck out your bachelor pad in the best possible way, then read on. I hope you'll find something helpful that will make your home perfect for all of your needs.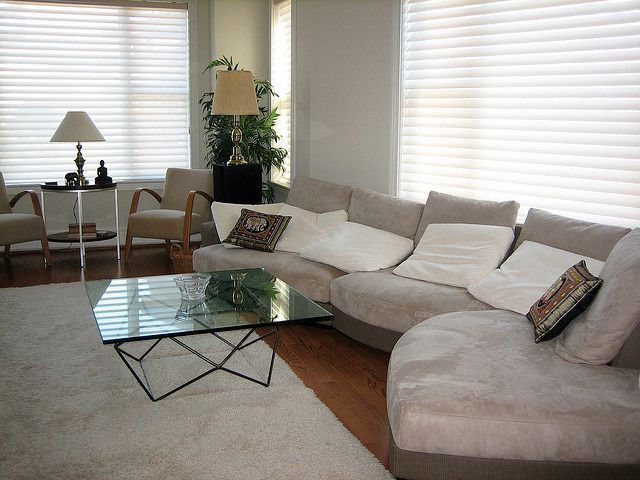 source: Flickr
Aim for ease
One area of home living that very few people enjoy – male or female – is the tidying up. And, if you are a young guy with a lot going on at work and socially, you'll need to keep as much time free as possible. So, why not think about decking out your home in a cleaning-friendly way? Let's start with the floors. These wooden panels from http://www.cpsource.co.za look great and are easy to keep in order. A quick daily sweep with a soft brush is all you need to get by – and a weekly mop with a floor cleaner. Also, take a more minimal approach to your furniture. The more surfaces you have, the more likely it will be that they will be covered in junk.
Durability is essential
Buying robust and stylish furniture should be on your to-do list whenever you move into any apartment. The more you spend in the first place, the longer it should last. If you want to save money in the long-term, then going for durable items is the sensible thing to do. And, of course, it will give you that little bit of extra solidity that everything needs when you have the boys round for a few beers. Tiles could be a great option throughout your home – check out my guide to tiling for more details.
Relax in comfort
One area worth investing in is your comfort. A great easy chair that fits you perfectly and that you can recline in is a must – as is a comfortable sofa. However, don't go for anything that picks up a lot of dirt or stains quickly. It's probably wise to assume you will have visitors, and alcohol will be involved at some point. Leather is a good option – or the faux version if you are restricted by budget. There are also many treatments that you can have to protect your furniture. It can be pricey, but if it saves your couch from damages for the next ten years or so, it will be worth it.
Mix up old and new
So far in this guide, I have suggested a more minimal approach. But the problem with that is that it can make everything a little sterile. To make things more appealing on the eye, mix up your new furniture with your old possessions. An old travel trunk, for example, can add some grace to any room. Similarly, old books on a sleek, modern bookcase can look stunning. Have a think about how you can mix and match the past, present and future – and make it work.
Hope this has helped. Check out the rest of my blog for more tips and ideas on home decor and style.